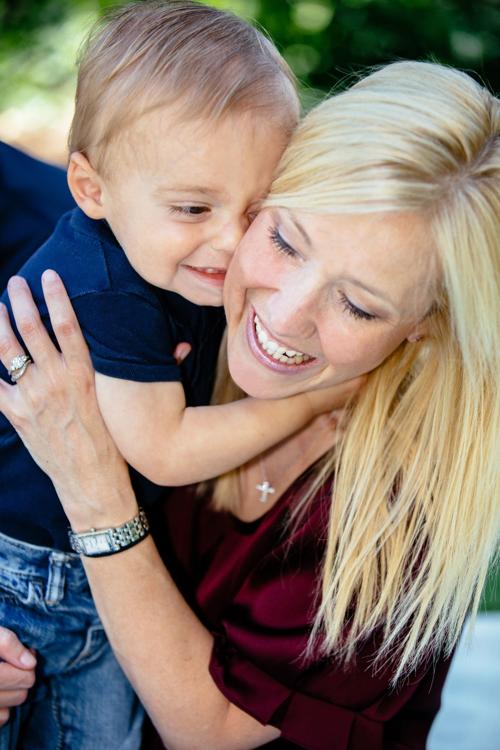 Amber Freed is fighting for her son's life in a way few people can imagine.
She has doggedly pursued scientists to find a cure for 2-year-old son Maxwell's rare genetic disease. She's raised more than $570,000 through a GoFundMe account to help fund that research.
And she's reached out to families of other children who suffer from the neurological malady "that sounds like a flight number," Freed said, SLC6A1.
"It was a disease too rare to have a name at the time" it was discovered, she said in a recent telephone interview. "That's the literal name of the gene that's not working for him."
Freed, 37, a native of Billings, lives in Denver with her husband, Mark, and their twins, Maxwell and Riley.
The couple married in 2006. A struggle to get pregnant led to two years of in-vitro fertilization treatments before they conceived.
"I had a false sense of confidence that if I could get pregnant, everything would be fine after that," Freed said.
The babies were born early, on March 27, 2017, but everything was fine. She was overwhelmed with love for the babies she had wanted for so long.
"The moment you become a mother it changes everything," Freed said. "And everything that mattered prior to that doesn't matter anymore. Only your kids matter."
Things went well for the first four months of the twins' lives. Then she noticed a difference between the babies.
While Riley had no problem holding a rattle in her hand, Maxwell couldn't do it.
"If he weren't a twin I probably wouldn't have caught on to the symptom so early," Freed said. "But Riley was a natural benchmark."
Doctors noted that the blond-haired baby otherwise seemed normal; he looked perfect and had great eye contact. They told her to come back in a month and things would be fine.
But they weren't. Riley continued to develop new abilities as Maxwell fell further behind. All parents anxiously look forward to their baby's milestones, but for Freed, waiting for the next one sparked "sheer terror."
Freed visited doctor after doctor and spent endless hours researching what could be the source of her son's problem. While she didn't yet have a name for his struggle, it seemed clear that he had a movement disorder.
"His brain couldn't tell his muscles what to do," Freed said.
Finally, in January 2018, she met Dr. Austin Larson, a pediatrician and genetics specialist at Children's Hospital Colorado, whom she called "an angel to kids with rare diseases."
"He held Maxwell for five minutes and said 'something is really wrong and you need to prepare yourself for the absolute worst,'" she said. "He said this is going to be a rare disease, probably something I only see once in my career, and there are 7,000 rare diseases."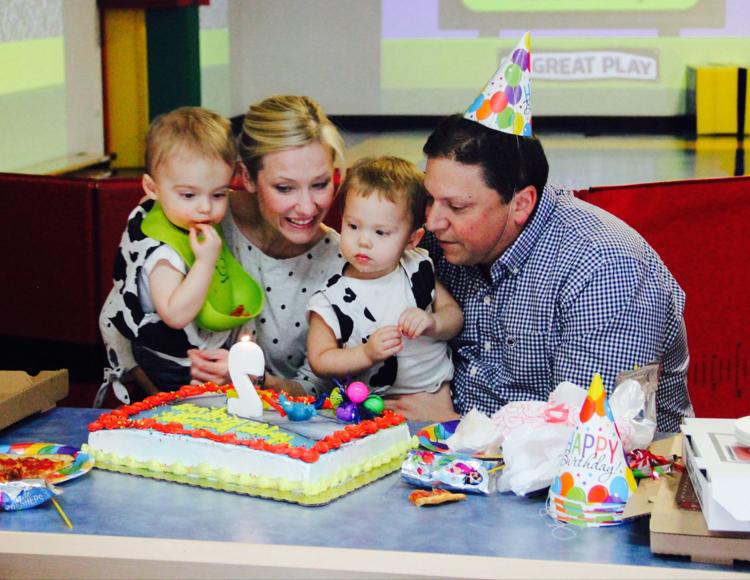 Larson told her the exact source of Maxwell's problem wouldn't be known until genetic testing was completed. The testing, performed at Mayo Clinic, mapped out Max's entire genome and compared it against his parents to find the outlying piece of DNA.
The couple received the diagnosis in June 2018 from the doctors at Children's Hospital Colorado "in a roomful of very sad doctors," Freed said. Maxwell is one of only 50 people in the world who have the genetic disease, they learned.
For information, the physicians could reference only a five-page article on a study out of Denmark. Mark Freed searched on the internet for SLC6A1 and found nothing.
The doctors told the couple how profoundly the disease would affect their son.
"And everything you wanted so badly for your child was erased in an instant," Freed said. "We were struggling to figure out our next step forward."
When the conversation in the room turned to social services the baby would need, Freed decided she couldn't surrender her son's future without a fight.
"I've never failed at anything I've set my mind to," she said. "I'm really a fearless-type person. For my kid, I'm more than fearless."
The doctors told her the answer she sought would come from the scientific community, that "there might be something in a lab somewhere that can help your son," she said.
The day of the diagnosis, with her husband's support, Freed quit her job as an equity analyst to begin that arduous task. She read 10 books on microbiology to educate herself about the disease, then contacted 140 scientists over three months.
It was possible that SLC6A1 could be treated with gene therapy, she learned, and Freed contacted every scientist who was conducting that type of research. She'd travel to meet them or try her best to contact them, becoming creative when a simple call or email wouldn't work.
You have free articles remaining.
"The most creative thing I did was send snacks through Uber Eats," she said. "I'd send cookies every day till they replied. I have found that snacks are a force of nature in this life."
Freed ultimately narrowed her search to Steven Gray, an associate professor in the Department of Pediatrics at the University of Texas Southwestern Medical Center in Dallas. Gray earned a doctorate in molecular biology and completed a fellowship in gene therapy.
He had led one of the gene trials for another neurological disease, Freed said.
"He was a very down-to-earth, very approachable person and just crazy intelligent," she said. "He's working on so many similar diseases, he was the one I ultimately thought I'm comfortable handing my son's life over to."
To meet Gray, Freed traveled to the National Institutes of Health in August 2018, where Gray was speaking at a gene therapy meeting. From previous emails, Gray knew who she was and agreed to meet with her later that day to talk about her son's disease.
Gray told her that the research that he was doing on other diseases was similar to that which was required for SLC6A1. But if he was going to add this new line of research to his work, he would need a high level of commitment from her.
"He said, 'You need to be my quarterback during the project,'" Freed said.
She would have to create a foundation and raise an estimated $4 million for the research and development of the treatment. Freed would need to unite the families of other patients with the disease and advocate for all of them, regardless of whether the treatment would ultimately help Maxwell.
For Freed, it was a no-brainer. As Gray began working on the gene therapy, she launched Milestones for Maxwell and SLC6A1 Connect, an online advocacy group dedicated to improving the lives of children and family with the disease and raising money for continued research, with an initial goal of $1 million.
Freed admits all the work she has been doing can be exhausting. But it's also exhilarating.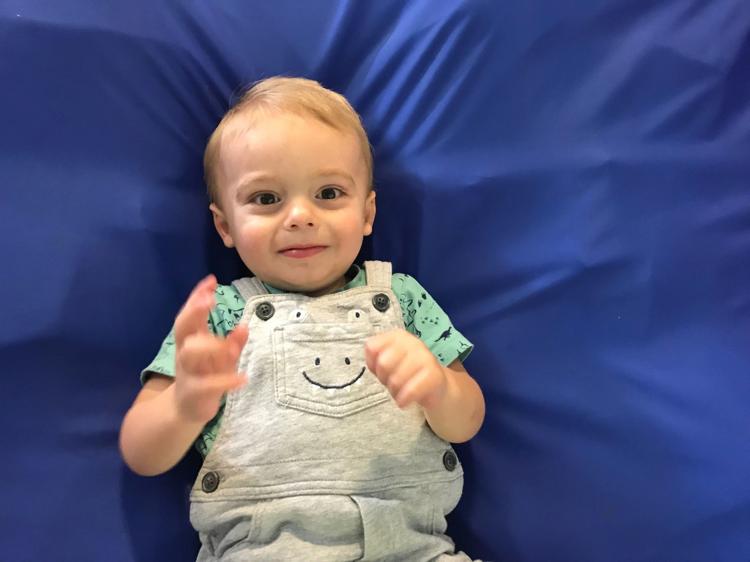 "It's only been a year and we've made more progress than most diseases do in 20 years," she said.
Gray, in telephone interview from Dallas, said his work centers around trying to deliver genes to the brain to correct neurological diseases. For really rare conditions such as SLC6A1, advocates like Freed make all the difference.
"We don't have any kind of magical pot of money to work on every disease that everybody comes to us with," he said. "So it's something that at least at the beginning, the burden falls on these foundations to be funding the research."
As for Freed, Gray said, "She's got such a go-getter attitude and an ability to grab people and get them to her will," he said. "That is really something special."
The gene therapy for SLC6A1 is one of several he and his team are working on. But it's moving very quickly compared with similar types of research.
"When you're in the trenches it feels like a snail's pace," Gray said "But if you look at timelines for drug development, we're kind of at lightning speed."
At present, researchers are conducting tests with mice that have the same disease as Maxwell, to see if the treatment is safe and effective. It's going "so far, so good, but it's still pretty early," he said.
The hope is to meet with the Food and Drug Administration by the end of the year before submitting a formal application, Gray said. The complex process of getting a gene replacement therapy to the point of giving it to humans could take 18 months, or more or less time, depending on a number of variables.
"Any gene therapy is inherently risky, it's not a pill that you can just stop taking," Gray said. "Once it's done, it's permanent. So if we get something wrong, then it's going to be permanently wrong."
Research is showing that the particular gene involved in Maxwell's neurological problems could also be linked to some forms of epilepsy and autism caused by mutations to the SLC6A1 gene, Gray said. If a treatment is found, it might open the door to treating other inherited types of epilepsy or autism linked to that gene.
The research is piggybacking on previous efforts on other diseases. And his work on a gene replacement therapy for SLC6A1 will lead to other future breakthroughs, Gray said.
"All these efforts with different foundations and different families and different diseases, they all end up helping each other," Gray said. "Which is the amazingly wonderful aspect in what's otherwise a really horrible situation."
Freed acknowledges that there are no guarantees regarding a treatment for Maxwell, now 2, Freed said. Though he's still far behind Riley on milestones, he can walk.
"And he's obsessed with clapping his hands, and he laughs, and he loves his sister so much," Freed said. "Now that he can walk, he spends his entire day following her around."
But it's a race against the clock. Maxwell, so far, has sustained no irreversible damage to his neurological system.
Once seizures begin, between ages 3 and 4, his body will start short-circuiting, causing damage to his neurological system. And Maxwell could lose a lot of the skills he's fought so hard to gain.
Freed holds out hope that a cure will be found in time for her son. Regardless, she doesn't regret the time and effort she's put into helping find one. If the treatment is not in time for him, "many other children will benefit and live healthy lives," she said, leaning on her faith throughout this journey.
"I can't imagine a more purposeful and meaningful legacy," Freed said. "We trust in God's plan for our beautiful Maxwell."
Gena Lager has experienced the highest highs and lowest lows of motherhood.
Be the first to know
Get local news delivered to your inbox!