The new section of Highway 212 from Laurel to Fort Rockvale opened Wednesday afternoon after a ceremony at Riverside Park in Laurel.
A banner saying "Tear it Open" was pulled apart by two Department of Transportation trucks.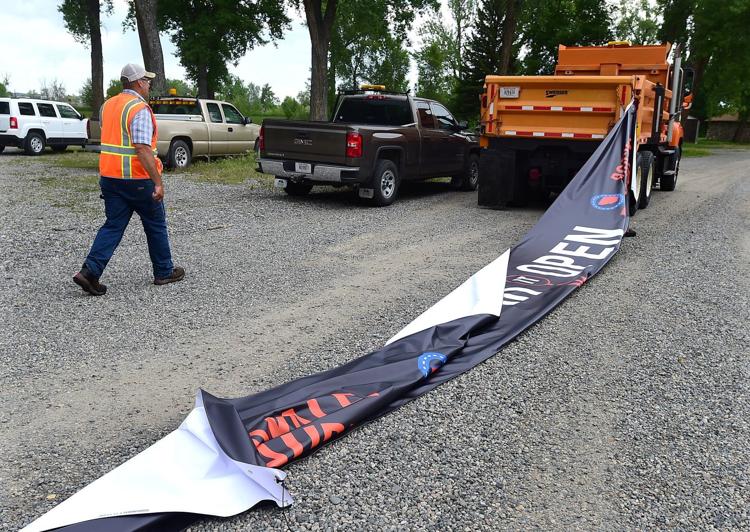 You have free articles remaining.
Future plans call for the roadway to become four lanes. The work is expected to begin in 2022.
The highway's opening was delayed several weeks after a wet spring made construction difficult. 
Safety concerns brought about by crash rates on the original roadway more than twice the statewide average for similar Montana roads motivated the project, according to Tracey Miller, a public information officer with KLJ Engineering and Planning Services. It was determined that the original road could no longer meet the safety needs of traffic projected for continued growth.