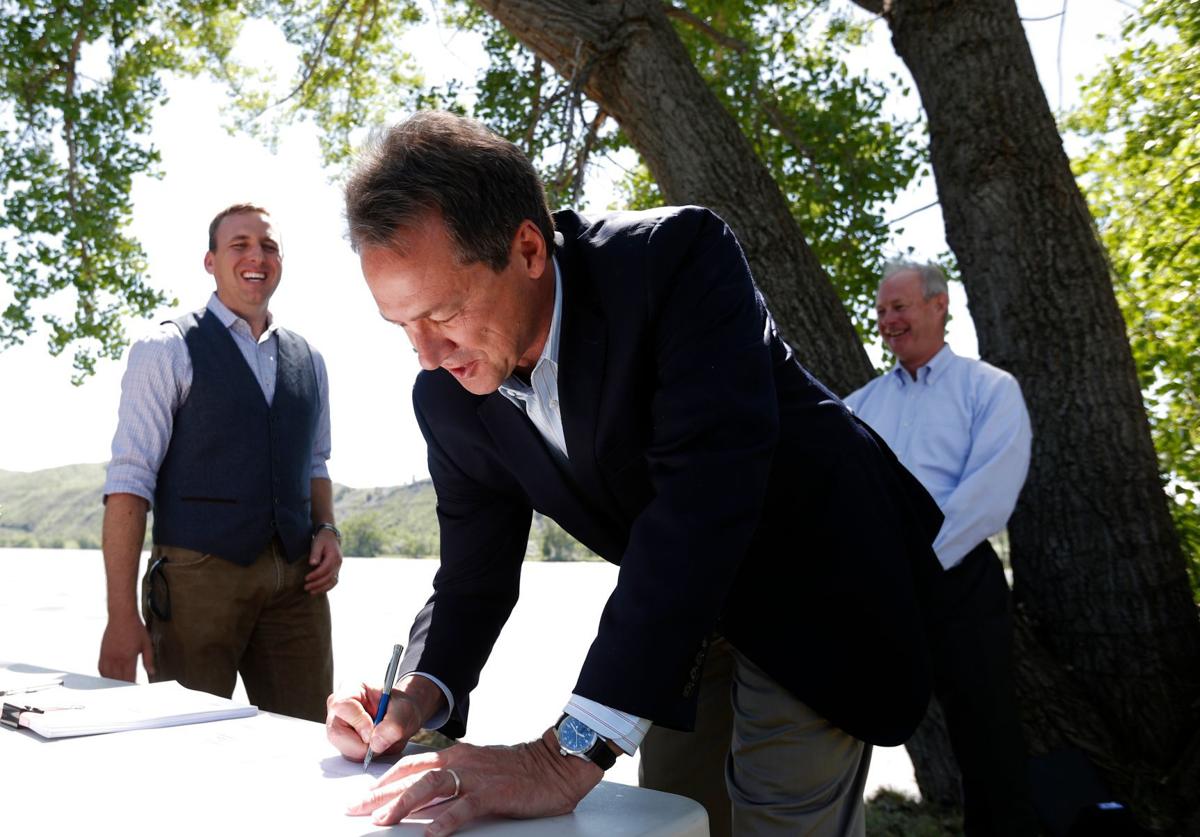 New trails, fishing sites and other recreational features will be built along Montana's Yellowstone River as compensation for damage from an ExxonMobil Corp. pipeline spill, under a plan approved Wednesday by the governor at a ceremonial meeting at Riverfront Park in Billings.
The 63,000-gallon oil spill in 2011 near Laurel damaged thousands of acres along an 85-mile stretch of the famous waterway and required a months-long cleanup.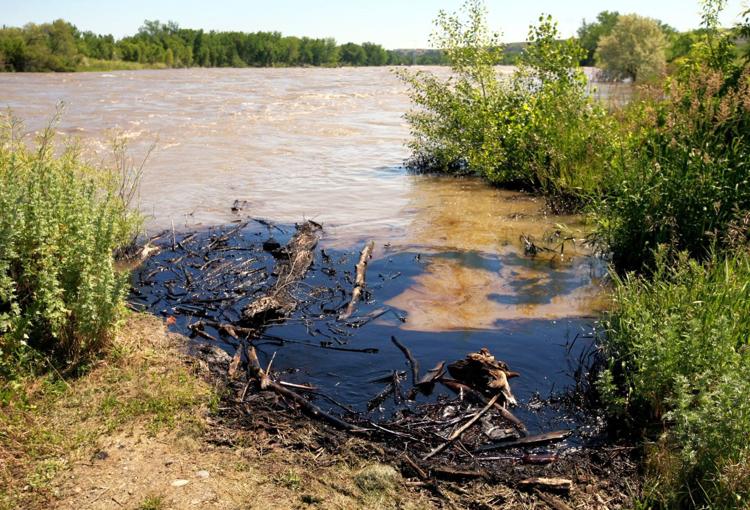 Exxon in 2016 agreed to pay $12 million for environmental damage, including about $2.3 million for lost recreational opportunities.
The recreation plan includes 19 projects, most of which are based in Laurel and Billings.
A contractor for a fishing access site off the South Billings Bridge has already been selected and construction on that project is expected to begin this summer. It will probably be the first of the projects to begin, said Alicia Stickney, an environmental science specialist with the Montana Department of Justice's Natural Resource Damage Program. If the weather cooperates, Stickney said she hopes that project can be completed by the year's end. 
Stickney, who has overseen much of the deliberation over the planning, said she's eager to distribute the money as long as project sponsors meet the funding prerequisites stipulated in the finalized plan.
The top two priority projects allocate a combined $387,000 for the improvement of the Riverside Park Campground in Laurel. That money will go toward constructing campsites, vaulted toilets, sanitation facilities, a trail and improved parking. 
Other top priority project funding includes:
$160,000 for the Yellowstone River Parks Association to develop a fishing access site near the Sindelar Ranch in Dover Park.
$62,000 to improve Lion's Family Park in Laurel.
$45,000 for the creation of a Coulson Park master plan.
$50,000 for fishing trails and a floating dock at Lake Josephine.
$68,500 for picnic shelters and a handicap accessible double-vault latrine at Norm's Island.
$110,000 for a boat launch ramp, vault toilet and parking lot at Coulson Park.
$420,000 for a 2.4 mile multi-use trail at Riverfront Park.
$25,000 for the creation of a "Billings Urban Trail and Explore the Yellowstone River App Combination."
$30,000 for YRPA to acquire the Washington Street Bridge for river access.
$10,000 for YRPA to improve Joel's Pond. 
Gov. Steve Bullock said the projects will improve public access to a river that plays a major role in Montana's $7 billion outdoor recreation economy.
"I don't want to look backward at some of the frustrations we had seven years ago but can certainly look forward to what we've got next," Bullock said. "These are legacy projects, projects that will make a difference long after we're around."
Montana Attorney General Tim Fox, whose office helped negotiate the settlement with Exxon, said the recreation plan was the work of local officials and residents intent on restoring the river to its natural state.
Exxon reported spending an estimated $135 million on cleanup and repair work after the spill. The company has also paid $2.6 million to resolve federal safety and state pollution violations.
The spill occurred from a pipeline installed just a few feet beneath the riverbed, sparking a national discussion over the adequacy of safety rules for thousands of pipelines crossing under waterways.
In the years since the Yellowstone spill and at the urging of safety regulators, oil and pipeline companies, including Exxon, have re-installed some lines at greater depths to reduce the risk of spills.
There still are no regulatory mandates for lines to be deeply buried. In 2015, another shallow pipeline broke and spilled 30,000 gallons further downstream along the Yellowstone near the town of Glendive.
The committee 
Priority for the projects was discussed and voted on by the Yellowstone River Recreation Advisory Committee beginning in the winter of 2017. The committee is composed of three representatives from Yellowstone County, one from Billings, one from Laurel and two from Bullock's office. The public comment period for the projects wrapped up in late April. 
Yellowstone County representatives include Brad Shoemaker, John Moorhouse and Gary Connelley. Kathy Aragon and Ted Lovec represented the governor's office. Ken Olsen represented Laurel and Jim Ronquillo represented Billings. All committee members were approved by the governor's office.
The Billings Gazette's Michael Kordenbrock contributed to this story.
Be the first to know
Get local news delivered to your inbox!