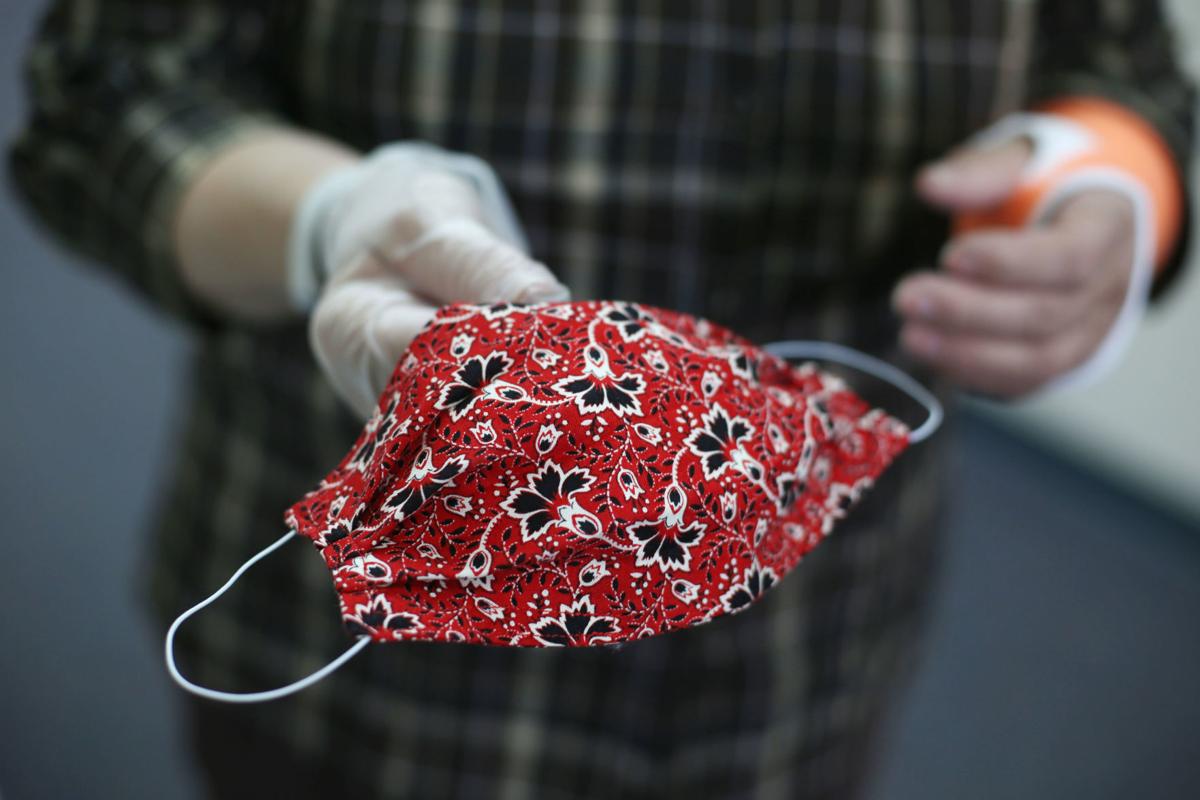 Wyoming's known coronavirus cases jumped more than 60 percent in a little more than 24 hours as the respiratory disease spread its reach across the state.
The known number of cases here has changed sometimes by the hour, but as of 6:30 p.m. Wednesday, there have been 47 identified cases in 10 Wyoming counties. The new cases, which began to be confirmed Tuesday night, include two in Natrona County; four in Teton County; one in Sweetwater County; four in Laramie County; four in Fremont County; one in Carbon County; and one in Albany County. 
Details on all of these cases remain unclear; a spokeswoman for the state Health Department said late Wednesday afternoon she didn't have information on all of them. Messages sent to officials in Fremont County, where the previous 10 cases were all linked to an assisted-living facility there, were not returned Wednesday.
Two of the new Natrona County cases were identified in Douglas, at a Memorial Hospital of Converse County clinic. A Casper-Natrona County Health Department official said at a press conference Wednesday that the two new cases had traveled domestically and may have had contact with another known patient. Both patients are Natrona County residents who were tested in Converse County.
The Sweetwater County patient, that area's first, is a Green River man in his 40s who is self-isolating at home. In a statement, the chief nursing officer for the Memorial Hospital of Sweetwater County said officials "are aware this likely will not be" the only case.
In Teton County, where there are now six cases, officials now believe community transmission -- meaning spread from person to person within the county -- is present there. In a statement, the county health department said two of the new cases were confirmed by a private lab. 
"The definition of community transmission is having more than one case in a community that are not linked and the source of the infection is unknown," the department wrote. "As testing becomes more widely available, more cases can be expected."
The new Cheyenne cases -- four of them, bringing the capital city's total to 12 -- are not family members, according to the city. Leaders there, too, say that the cases "signify a trend of community transmission which is best responded to by ensuring social distancing, covering sneezes and coughs, maintain distance of six feet from other individuals, frequent handwashing, and staying home if sick."
The known number of 47 as of 6:30 p.m. is just that -- the known number. There is still a national shortage of testing equipment, and thus the state -- and hospitals and clinics across Wyoming -- is only testing certain high-risk groups. There have been 758 samples run through the state lab, with its daily testing capacity up to as many as 100 samples a day. 
The state lab itself has created 2,600 kits to collect the sames -- the swabs that go up your nose and the special tubes that take the swab to the lab -- that'll be sent across the state. Five hundred more are also being sent out to replenish used supplies, a Health Department spokeswoman said.
Nationally, the numbers are grim and growing ever more so. The New York Times clocks the known cases at over 63,700. More than 900 have died.
Speaking to Natrona County school board members Wednesday night, infectious disease Dr. Mark Dowell said that Wyoming would not be immune to the spread that has infected tens of thousands of Americans.
 "If you look at what's going on nationally, we're at the beginning," he said. "And there's no reason to think that we're somehow insulated in a bubble."
The advice is the same here as it is all over: Stay home. Don't hoard supplies you don't need. Call your clinic if you have symptoms. Try not to touch your face. Don't rush to the ER unless you can't breathe. Don't go out in public unless you need to, and for no longer than needed. Work from home, and let your employees work from home. Wash your hands. Be kind.
Concerned about COVID-19?
Sign up now to get the most recent coronavirus headlines and other important local and national news sent to your email inbox daily.