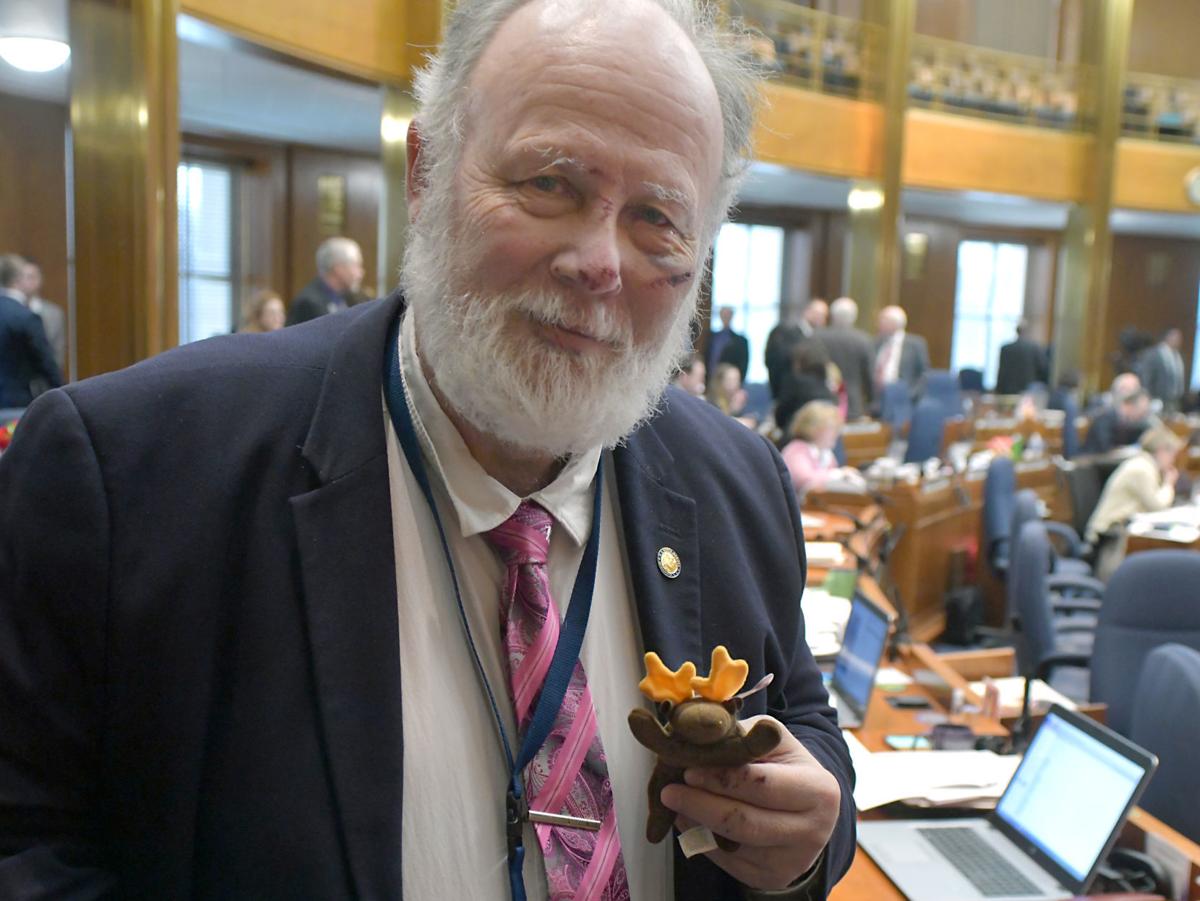 A North Dakota lawmaker got a face full of glass but no broken bones after his van struck a moose on Friday night.
Rep. Marvin Nelson, a Democrat from Rolla, picked up his granddaughters in Jamestown and was heading home when he spotted a moose in the ditch south of Rocklake in northern North Dakota.
A moment after Nelson safely passed the moose and was feeling relieved, he encountered a second moose in the middle of Highway 281.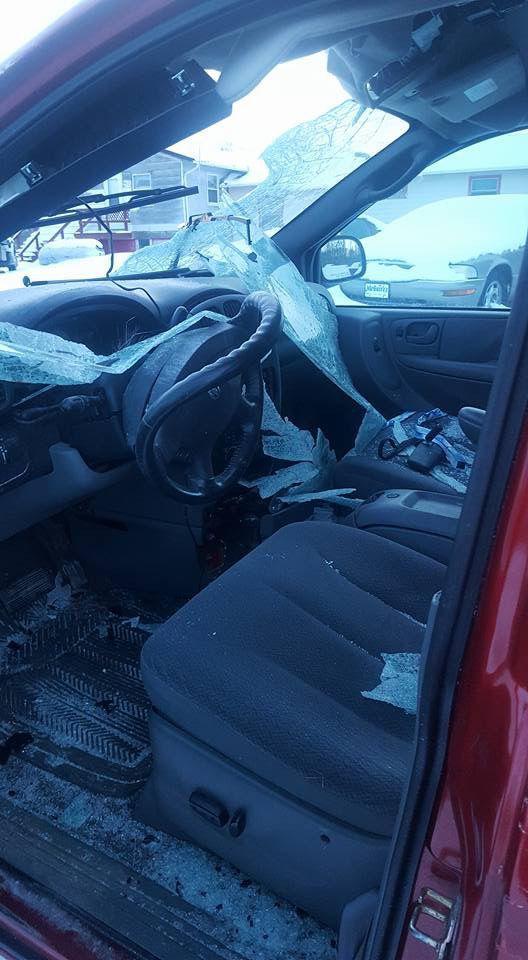 "There was a big one standing right there with no place to go," Nelson recalled Monday from his desk in the House chambers.
The 2005 Dodge Caravan struck and killed the moose. The vehicle struck the moose at the waist, with part of the animal coming through the windshield as Nelson ducked.
"I didn't expect to live," said Nelson, who ran for governor in 2016.
Nelson doesn't think he lost consciousness, but doesn't remember putting the van in park. Glass and moose hair filled the van, but his granddaughters, ages 3 and 5, were safe in their carseats in the backseat.
Nelson's eyes were full of glass and he was unable to see to dial 911. Within minutes, another motorist came by and called for help.
"The first responders were all so wonderful," Nelson said. "We were fortunate."
Nelson had a mild concussion, a huge, swollen black eye and scrapes on his face, but he says he's not in pain. He saw an ophthalmologist in Bismarck on Sunday night and was back at the Capitol on Monday.
"I'm in better shape than we were anticipating," he said.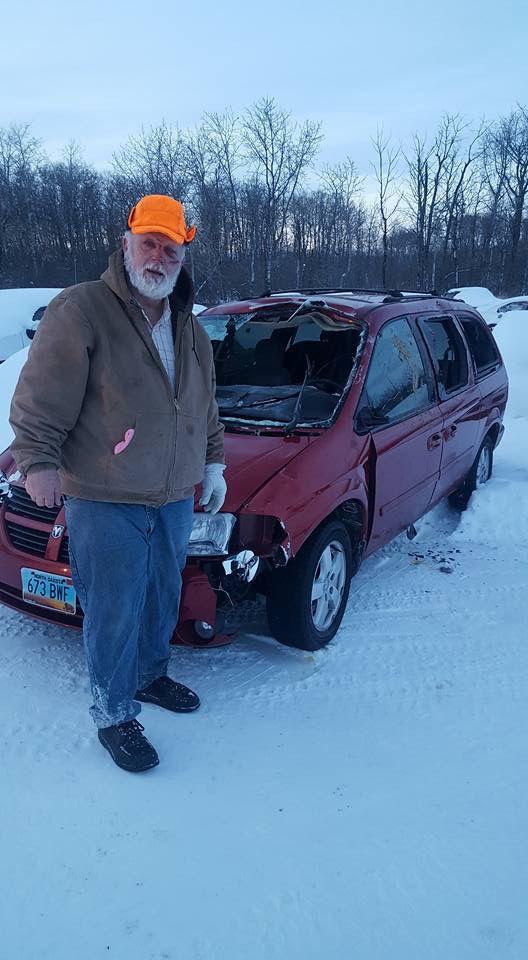 Nelson's wife, Sue, drove him to Bismarck and was escorting him around on Monday as colleagues stopped by to check on how they were doing.
"It's one of the most traumatic events of our lives," Sue Nelson said.
Meanwhile, Nelson was joking about some bills the House is expected to vote on soon that relate to hunting moose.
"It sounds like there will be more landowner permits this year, and I intend to apply for one," Nelson said.