The Northern Cheyenne president has been accused of neglect and failing in the duties of her office, and will face a hearing with the tribal council in February that could end with her removal.
Tribal Vice President Serena Wetherelt filed a complaint against President Donna Fisher earlier this month with accusations centered on a tribal employee allegedly making unauthorized purchases with funds belonging to the Northern Cheyenne Tribe.
"The Tribal President continued to aid and abet the misuse of the tribal credit card by simply doing nothing," wrote Wetherelt in her complaint emailed to The Gazette by the Northern Cheyenne Tribal Council.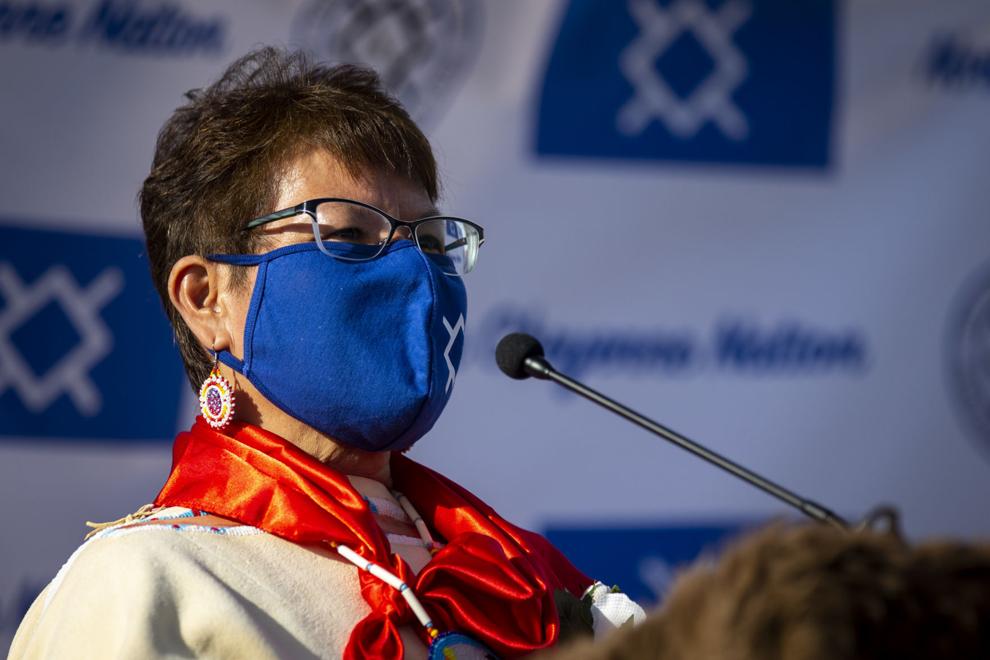 The allegations against Fisher stemmed from her delegating Wetherelt as acting president in early December 2021 while Fisher was away. During those two days, according to complaint documents, Wetherelt found that a tribal employee was not following finance and purchasing protocols when using a tribal credit card. The unauthorized charges amounted to nearly $7,000, documents say.
Fisher allegedly did not discipline the tribal member once she returned back to her office. In an email exchange in December between the president and vice president included in the complaint, Fisher wrote that she did not delegate any authority to Wetherelt regarding personnel issues. She also wrote that Wetherelt was violating federal privacy law by discussing the matter with Northern Cheyenne Tribal Council members. 
Fisher could not be reached for comment on the allegations.
Both Fisher and Wetherelt were elected to office in Nov. 2020. In her complaint submitted to the tribal council dated Jan. 11, 2022, Wetherelt cited the Northern Cheyenne Constitution in charging Fisher with gross neglect and failing to use the power of her position to act in good faith and in the interests of the tribe.
The Northern Cheyenne Tribal Council released a statement Tuesday announcing that a formal hearing would be held Feb. 2 that will include both parties. The council will review the complaint and hear the response from Fisher before it votes whether to remove the president. Tribal law requires that at least two thirds of the 10-person council approve a sitting president's removal. Should that occur in February, a special election will be held to select a new president. Prior to the council's announcement, copies of the complaint appeared on social media. In their statement, the council called the leak unfortunate.
"This is a reminder that there is a process for removal hearings and the Tribal Council is moving forward to afford both the complainant [sic] and the accused a fair hearing," the council's statement concluded.
February's hearing will mark at least the third time in a decade the tribal council has voted on whether to remove the Northern Cheyenne president. In July 2013, they voted to remove then-president John Robinson for firing the head of a Northern Cheyenne program for abused children. In October 2017, the council voted to oust then-tribal president Lawrence Killsback following a complaint of "gross neglect" from a tribal council member. Three months after his removal, he was reelected by popular vote after a subsequent special election. He later resigned and was sentenced to prison time for misusing tribal funds for his personal benefit.