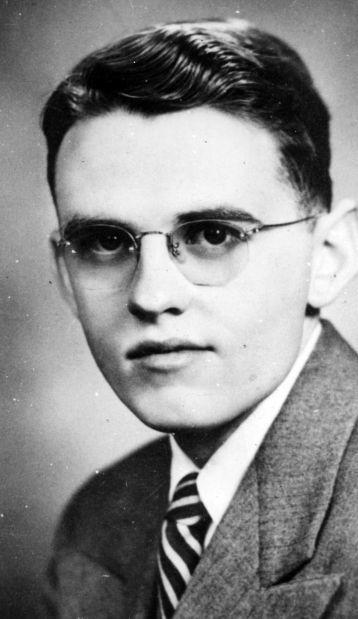 A man told NPR just weeks before his death that he was involved in the 1965 murderous attack on James Reeb, a Casper-raised minister whose death made national headlines and helped ensure passage of legislation supporting the 14th and 15th Amendments.
William Portwood's statement was one of the results of the radio outlet's years-long investigation into Reeb's death in Alabama. A witness to the attack first told reporters about Portwood's involvement and said she had lied at trial about her knowledge of the identities of three other assailants, according to an NPR story published Tuesday.
Reeb, a white Unitarian minister raised in Casper, was living in Boston in 1965 when he responded to Dr. Martin Luther King Jr.'s call for clergymen to join an ongoing protest in Selma, Alabama. On March 9, he joined King's second march halfway across the Edmund Pettus Bridge. The same night, Reeb was leaving dinner with two other ministers when four white men attacked them.
He died two days later, and Reeb's death is commonly cited as a contributor to Congressional passage of the Voting Rights Act of 1965, which prohibited discriminatory polling laws and created a legal process for challenging them.
Brothers Stanley and Namon "Duck" Hoggle later went to trial for the murder alongside Elmer L. Cook. An all-white jury acquitted the three men and the case remains unsolved by the criminal justice system.
You have free articles remaining.
Frances Bowden, an eyewitness to the attack who testified at trial that she did not know who the four assailants were, told reporters that Cook, the Hoggle brothers and Portwood attacked Reeb. She said that she lied to jurors and FBI agents when she said she did not know the identities of the four men, according to the NPR story.
"I told (FBI agents) I saw some people beating a man, but I didn't know who they were and I stuck to that," she told NPR reporters. "Of course, we knew who it was; we just didn't admit we knew."
An NPR podcast called White Lies tells the story of Reeb's death. An episode released Tuesday also identifies Portwood as involved in the attack.
Reeb was born in Kansas and moved to Casper early in his high school years. After his high school graduation, he served in the Army and attended Casper College. It was there that he met his wife, Marie. 
After his ordination, he began ministry at First Presbyterian Church in Casper before moving to the Washington area, where he ministered at a Methodist church. He then moved with his wife and children to Boston, where he took a job with the American Friends Service Committee, a Quaker organization that helped minorities find low-income housing and children access education. 
A group of public art proponents led by The Table, a non-traditional Casper church, has planned a mural memorializing Reeb, scheduled to be unveiled in late August. 
Members of Reeb's family live in Casper but could not be reached to comment for this story.