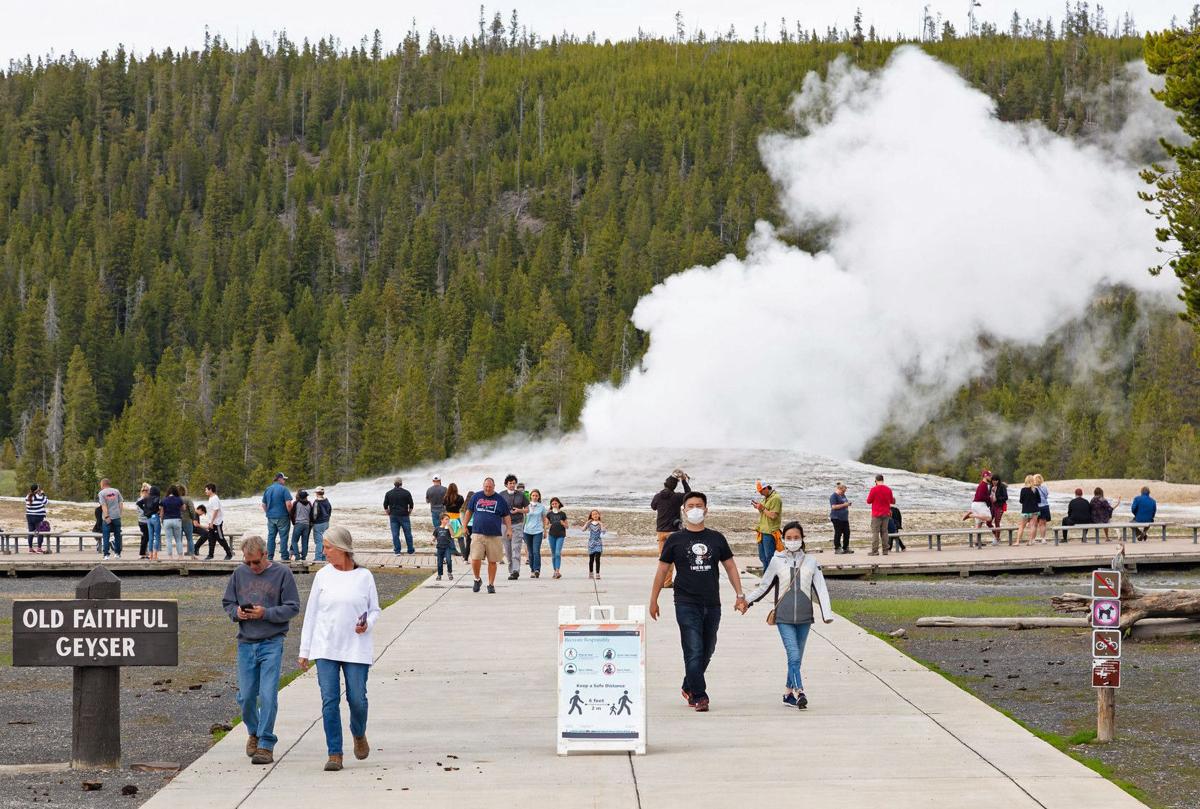 A Michigan man wanted in Wyoming for venturing too close to the Old Faithful Geyser in Yellowstone National Park last summer has been arrested in Maine for failing to appear for a court hearing, according to the Bangor Daily News.
Aaron E. Merritt of Blanding, Michigan, whose age is unknown, appeared remotely on Monday before a federal judge in Maine from the Somerset County Jail in East Madison.
He was arrested Saturday, but the circumstances aren't included in court documents.
The Michigan man, who on Monday sported several facial tattoos, was due July 23 in federal court in Wyoming on the misdemeanor charge of thermal trespassing. When he did not show up, a warrant was issued for his arrest.
U.S. Magistrate Judge John Nivison ordered Merritt held without bail until Wednesday when a bail hearing is scheduled. 
If convicted, Merritt faces up to six months in prison and a fine of up to $5,000.
The incident took place in the north end of the park between Norris Junction and Swan Lake Flat, according to the Park Service.