LAME DEER — There were maracas and kazoos, party whistles, drums, sets of plastic hands that snapped back and forth along hinges to mimic clapping, the occasional blast of a honking car horn, and at least one wooden train whistle. Some carried signs with "Justice 4 Henny" written on them.
About 100 people, many of them dressed in red and holding noisemakers of all kinds walked Wednesday afternoon from the Lame Deer BIA office toward the Chief Little Wolf Northern Cheyenne Capitol building.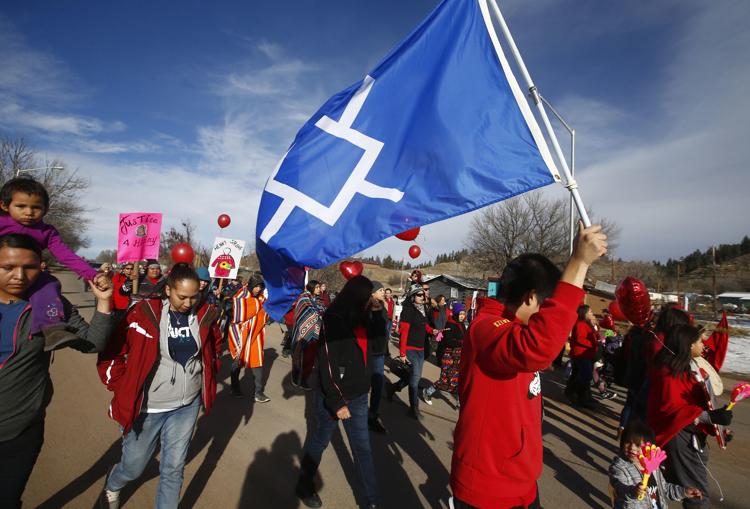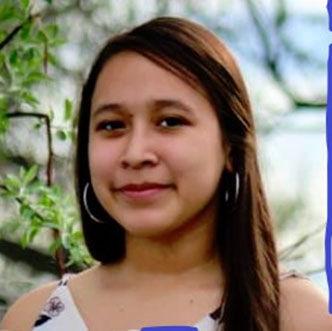 The aim of the march was to call for justice for Henny Scott, a 14-year-old girl who went missing in December and was found dead two weeks later in the Muddy Creek area west of Lame Deer.
The noise was a contrast to the first march held in memory of Henny on New Year's Eve. In both instances many marchers wore red, the color for Missing and Murdered Indigenous Women and Girls, a movement aimed at stopping the harm and mistreatment of indigenous women and girls, including Native Americans.
In a Facebook post announcing the march, activist Dean Wallowing Bull wrote, "This town saw us coming last time, they will hear us coming this time."
The cause of Henny's death has not been released. The teen was reported missing Dec. 13, and on Dec. 26 the FBI requested the Montana Department of Justice issue a Missing and Endangered Person Advisory for her.
Wednesday's marchers picked Jan. 9 for a reason: it would have been Henny's 15th birthday.
At the head of the crowd, Rynalea Whiteman Pena carried three objects. A cellphone pointed back over her shoulder to film the marchers behind her, a metal ladle, and a metal mixing bowl.
By the time the march had ended, Pena's metal bowl had a ladle-shaped dent at the bottom. When she saw the dent she laughed at first. "I must've been really hitting," she said before falling silent. "I just thought of Henny's heart beat," while beating the bowl, she said.
The march began with the Lord's Prayer. Marchers then made their way through Lame Deer, a BIA truck clearing the way ahead, before everyone stopped at the Cheyenne Avenue intersection across from a Conoco gas station.
Wallowing Bull led the group in singing happy birthday to Henny. At the end, Wallowing Bull shouted, "Justice." Someone let go of a red heart-shaped balloon that floated away into a blue sky.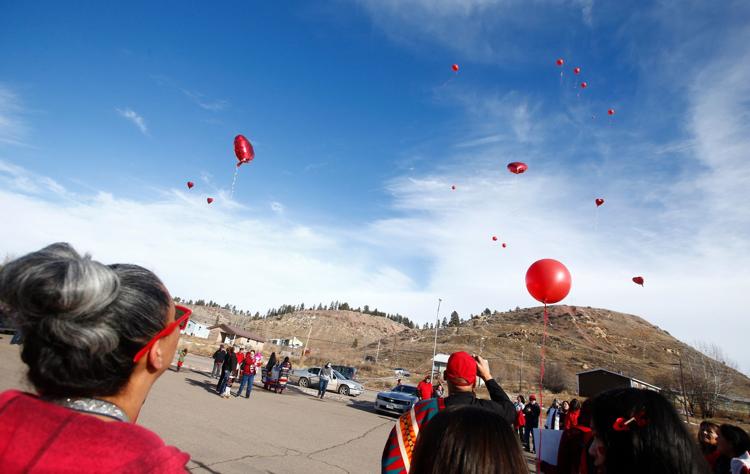 "We want to bring awareness the community and also to law enforcement that when we report our people missing it's taken seriously," Wallowing Bull said later.
Among those marching was Susan Wolfe, a visual arts teacher at the Lame Deer Public School District, where three high school students have died in the past three months, including Henny.
Reuben Littlebird, 15, was found unconscious on school grounds in September and was later pronounced dead at a hospital. He died of a medical condition, the Rosebud County coroner said. Henny's body was found on the night of Dec. 28. Then Friday, Kobi Highwater, 17, died after the vehicle he was in crashed during a BIA pursuit east of Crow Agency.
Henny was one of Wolfe's students, and one of only a few who traveled with her to the Archie Bray Foundation for Ceramic Arts in October to learn from resident artists.
One of Henny's pottery pieces inspired by that trip was in the kiln at the school, just waiting to be fired, Wolfe said.
The piece is a dish with images of a tree and a cloud. "It's very, very peaceful," Wolfe said.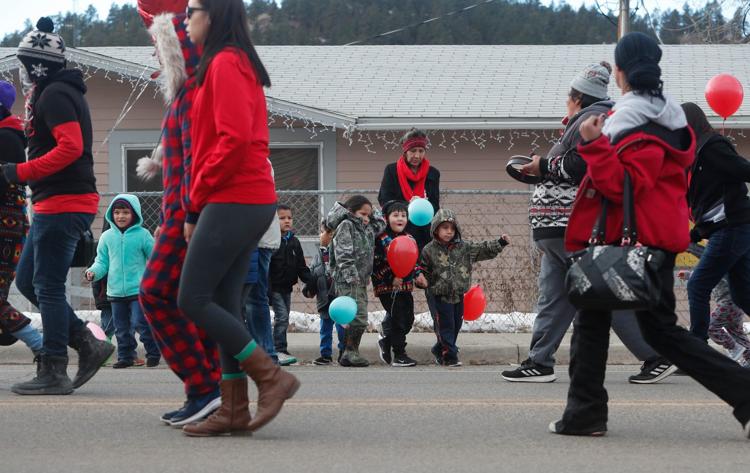 Now, the class of fewer than 10 students is thinking of ways to incorporate Henny's artwork into an end-of-year exhibit.
Some of the marchers traveled a distance to show their support. Angie Losoya, a Billings resident, said Wednesday was her first time on a reservation. "We all need to get involved for change," she said.
"Show support, call our representatives, call senators, do what you need to do to get people out here and showing support," she said. "Their little girls could be our future congresswomen. We've all got to protect each other."
The show of support from march attendees resonated with Henny's mother, Paula Castro.
"You can feel the love, it's just overwhelming," she said. "Just, to show up for her, it's just like … she don't even know how many lives she touched."
Castro said she continues to grieve while she waits to learn more about her daughter's death.
"It's just like, I'm still numb," Castro said. As she spoke, one of Henny's cousins, Kay-Lee Little Coyote, put her arms around her aunt.
"I want answers. There's too many questions out there, and nobody's giving us answers."
#HennyStrong march through Lame Deer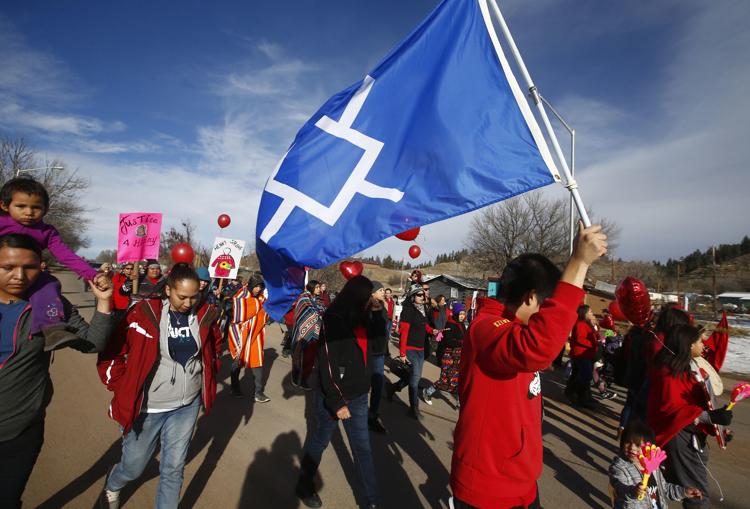 #HennyStrong march through Lame Deer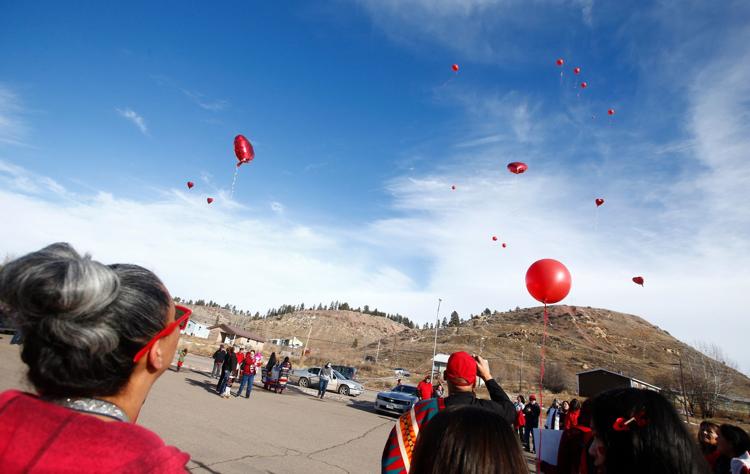 #HennyStrong march through Lame Deer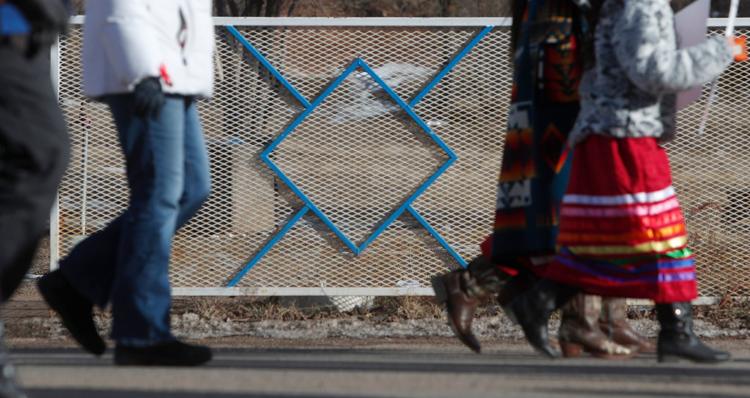 #HennyStrong march through Lame Deer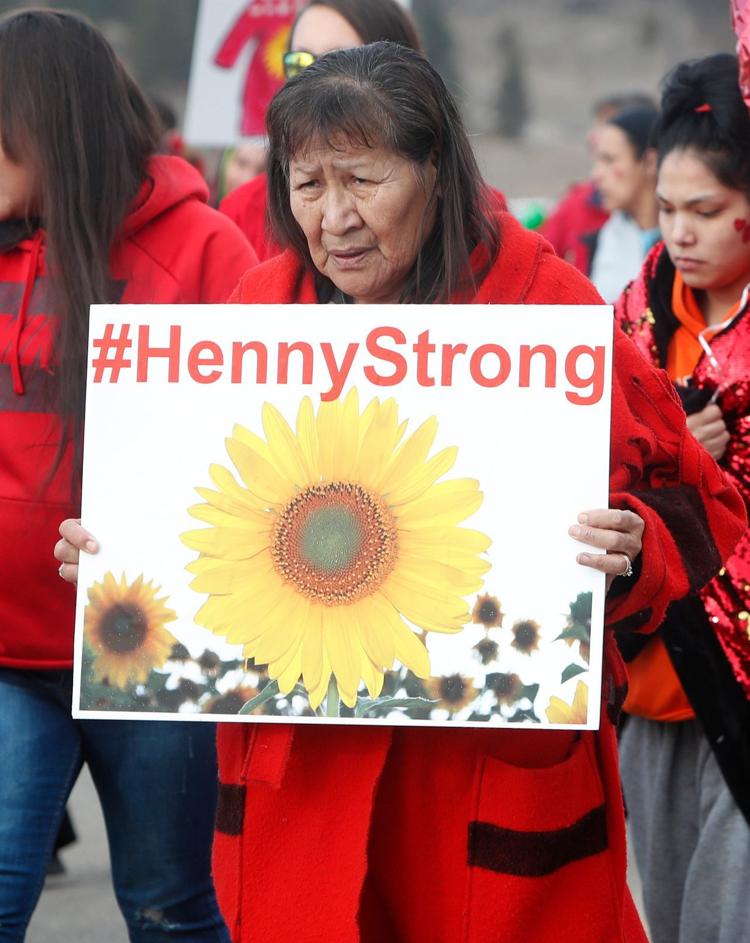 #HennyStrong march through Lame Deer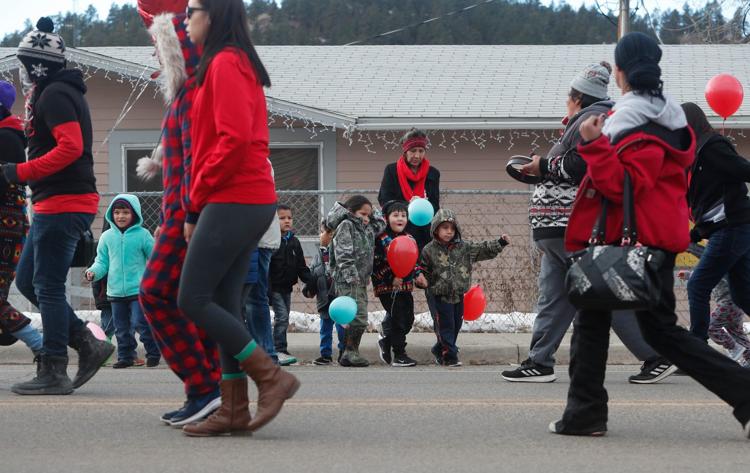 #HennyStrong march through Lame Deer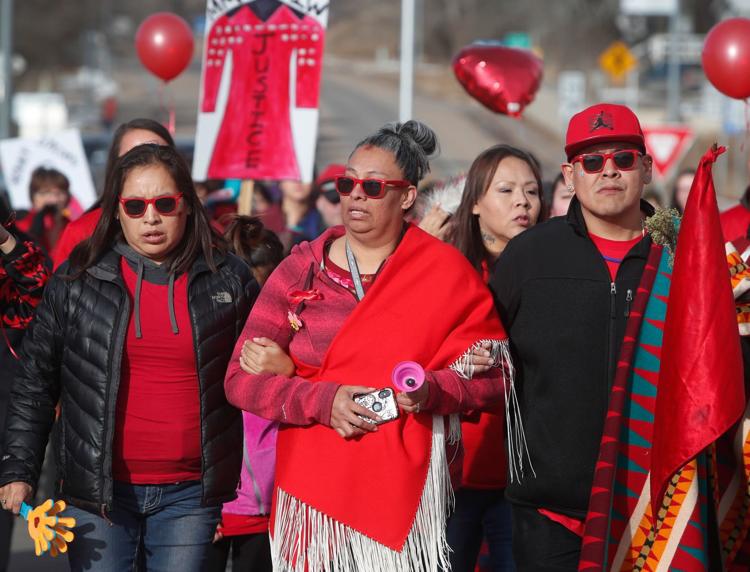 #HennyStrong march through Lame Deer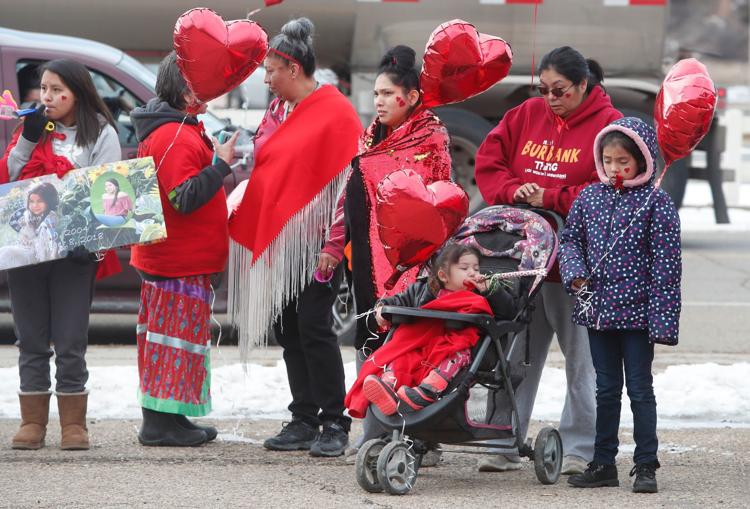 #HennyStrong march through Lame Deer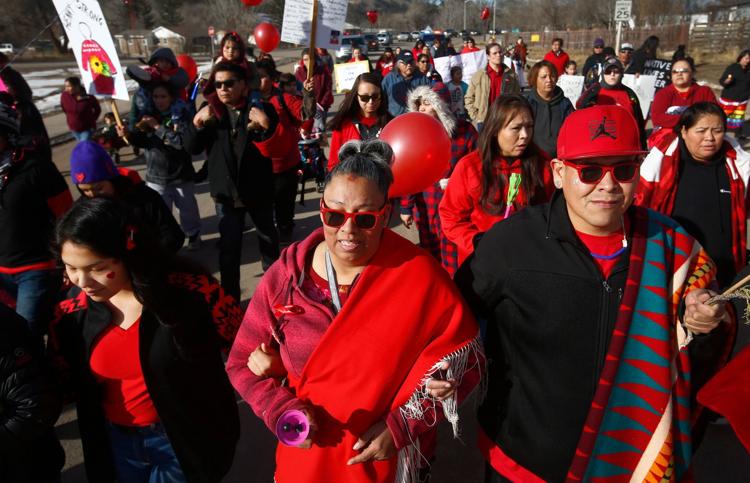 #HennyStrong march through Lame Deer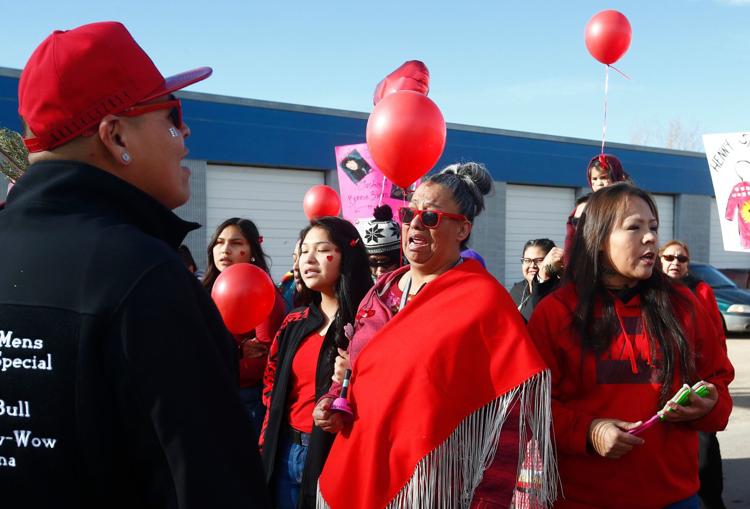 #HennyStrong march through Lame Deer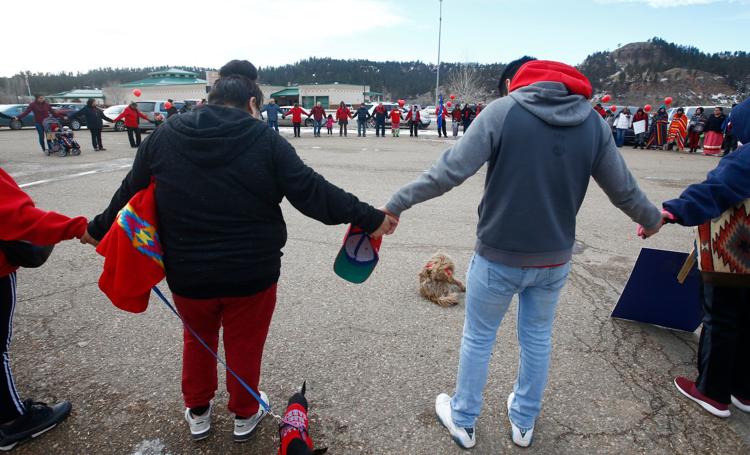 #HennyStrong march through Lame Deer
#HennyStrong march through Lame Deer