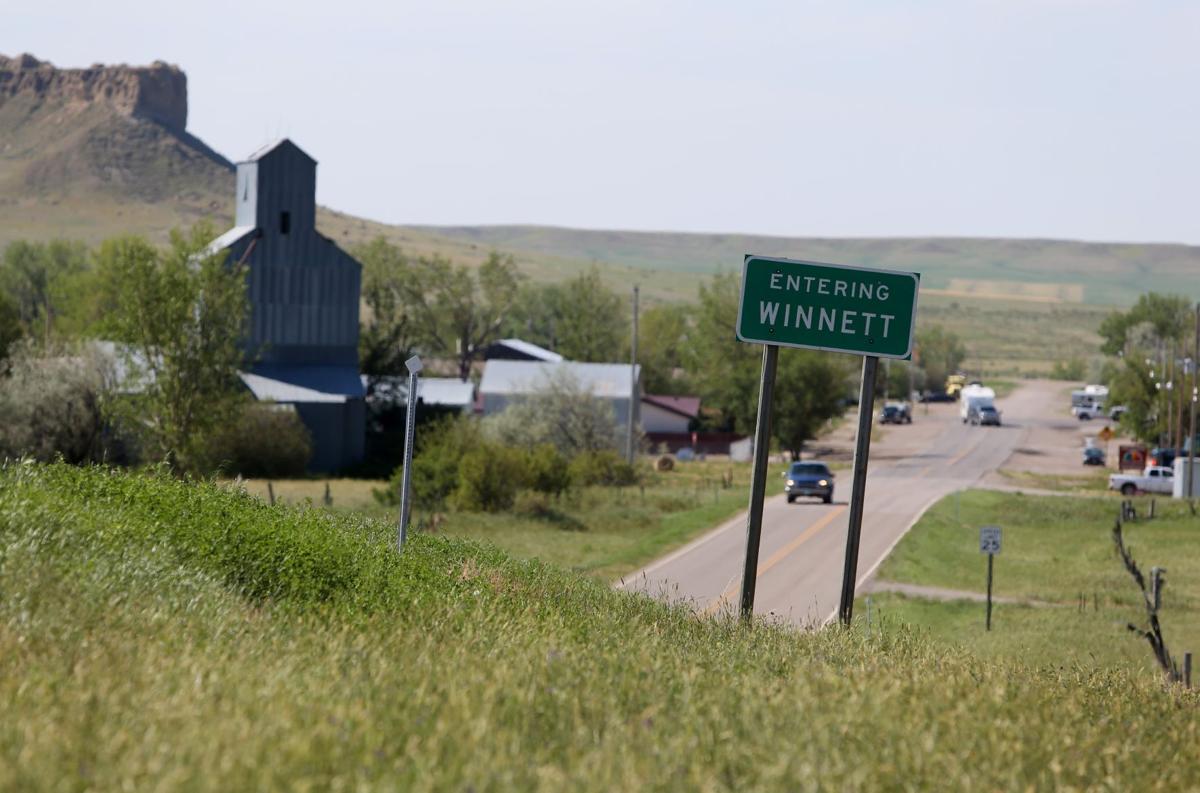 The Petroleum County Sheriff's Department is investigating a homicide that occurred Thursday in the small town of Winnett about 25 miles east of Grass Range on Highway 200.
Andrew Smith, 29, was behind bars in Musselshell County as of Monday afternoon after he allegedly stabbed Larry G. Patterson, 79, to death Thursday evening, said Sheriff Bill Cassell. The men had been in some sort of fight at an apartment the two lived in that escalated to the extent that it left Patterson dead and Smith shot.
Details were still under investigation and it was unclear who drew or fired the gun that injured Smith. When law enforcement arrived on scene around 7:15 p.m. Patterson was already dead in the courtyard of the apartment complex and Smith was nearby with a gunshot wound in his left bicep. Smith was treated for his injuries before he was taken to jail.
No one else was suspected to be involved in the incident, said the sheriff. Cassell expected Smith to be charged with deliberate homicide either Monday or Tuesday in Petroleum County District Court by the county attorney.
Smith has resided in Winnett for about six to eight months after he moved from Sheridan, Wyo., the sheriff said. Likewise, Patterson had only lived in Winnett for a couple of weeks before he was killed. He had previously resided in Arizona. The connection between the two men was under investigation.
Homicide investigations in the county are rare. Cassell said the conversation had come up Monday among his colleagues, but he suspected the last homicide case in the county was over 20 years ago. But in 2007, a Winnett jury delivered a guilty verdict in an aggravated assault case that occurred in 2005.
Jurors deliberated for three hours before convicting Cloise C. Herman, 24, of aggravated assault case for stabbing Kelly Brurud, 28, in the chest in July 2005 after an argument in the Winnett Bar. The two had been arguing about the population of Hilger, Montana at the time. Brurud did not die as a result of the stabbing.
Herman's conviction was overturned by the Montana Supreme Court in 2009. Justices determined that the district judge should have removed a sitting Petroleum County Commissioner from the jury pool at the time. The case has not been retried.
Prior to the 2007 jury the town of less than 200 people had not had a jury trial in over nine years. The Montana Division of Criminal Investigations was assisting the sheriff with the investigation.