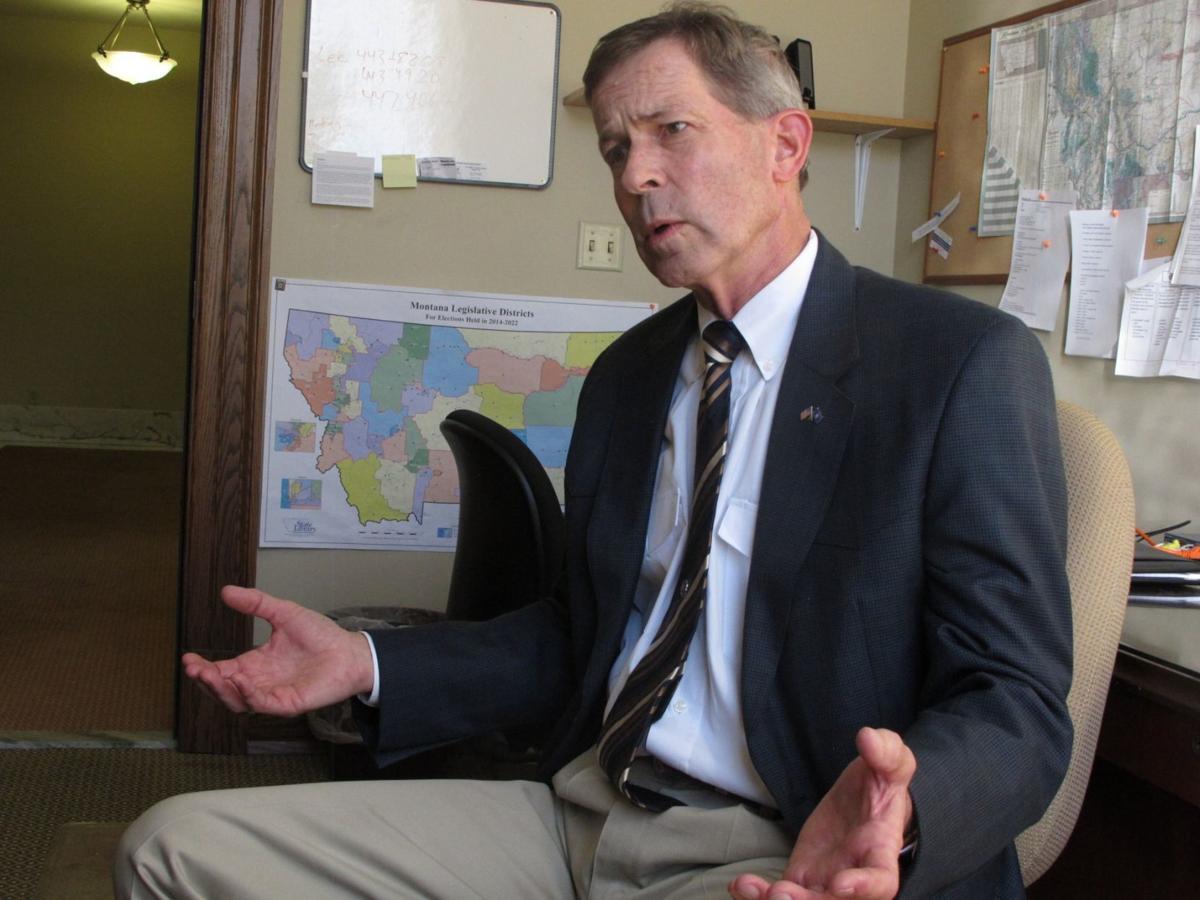 Let's call it a different kind of carbon copy.
Last week, utility commissioners from three different states sent nearly identical letters to the Federal Energy Regulatory Commission asking that it expedite its work on a study considered beneficial to the coal and nuclear power companies.
The language appeared to originate from the American Coalition for Clean Coal Electricity, a coal lobbying group whose 31 members stand to benefit from federal support of uneconomical coal-fired power plants. One ACCCE member, BNSF, has a strong Montana presence.
Brad Johnson, a Republican, loaned the credibility of his position as Montana Public Service Commission chair to the letter. He told Lee Montana Newspapers on Oct. 7 that he wasn't sure who actually wrote it. The letter had been given to him to sign by PSC communications director Drew Zinecker.
If the point of the exercise was to suggest the words were Johnson's, it worked. The trade publication Utility Dive went as far as attributing the letter's contents to Johnson: "Substantial baseload retirements, especially coal-fired units, and the evolution of the electric power sector, are bringing increased attention to grid resilience and fuel security."
In truth, the same language was parroted in letters signed by Kara B. Fornstrom, chair of the Wyoming Public Service Commission; and Chris "Chip" Beeker Jr., Alabama Public Service Commission member.
Johnson and Beeker's letters were the same to 310 words. The Wyoming letter differed slightly in its introduction. Johnson stands by the content of the letter he didn't write.
"That doesn't change the fact that I believe that if we continue to see the precipitous retirement of baseload generation and nothing else is done, that we're going to face a real generation crisis forward," Johnson said. "I don't care where the verbiage came from."
The gist of the FERC study is to determine whether America's energy grid is reliable and whether some uneconomic energy sources should be propped up by the government for the sake of keeping the energy grid charged with reliable power.
FERC Commissioner Neil Chatterjee toured Colstrip Power Plant last year.
There are many observers in the Northwestern United States concerned about the closure of coal-fired power plants, but confident the energy will be replaced by other sources.
Dave Eskelsen, a spokesperson for PacifiCorp, said this week the Oregon-based utility with coal-fired power plants throughout the Rocky Mountain West was working closely with regulators to assure that its planned retirement of 16 uneconomical coal-fired units in the next 11 years would not threaten the reliability of the Western Grid. The company plans to build 7,000 megawatts of renewable energy generation by 2025 to offset the closures. Those projects will come with battery or pumped hydro storage to extend their output beyond sunset and when the air is still.
There have been a number of coal-fired power plants in the West announced for shutdown because they're no longer competitive with cheap energy generated with natural gas or renewable sources like wind turbines and solar panels.
Puget plans to replace its coal power with renewables and natural gas-generated electricity. Another Colstrip owner, Portland General Electric, released plans this year to invest in renewable energy for its electricity needs. Those plans include modeling for a Montana wind farm complete with energy storage to replace Portland General Electric's share of Colstrip Power. PGE has until 2035 to get out of Colstrip Units 3 and 4.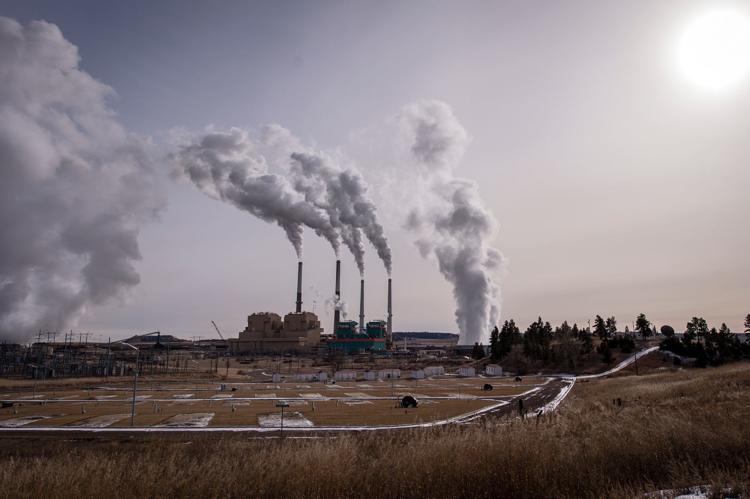 Together PacifiCorp, Portland General Electric, Puget Sound Energy, and Avista Corp own 70% of Colstrip Units 3 and 4. Talen Energy owns 30% of Unit 3. NorthWestern Energy owns 30% of Unit 4. NorthWestern is resolute that Unit 4 will operate through 2042. Talen hasn't indicated when it might exit, but has said it's losing millions of dollars at Colstrip Power Plant, which it also operates.
In June, Puget Sound Energy and Talen Energy, who split ownership of Colstrip Units 1 and 2, announced that those units would close in December because they were uneconomical. That Colstrip announcement was preceded by Montana Dakota Utility's announced closure of coal-fired Lewis & Clark Station near Sidney by the end of 2020. MDU said it would replace the generator with a natural gas power plant and electricity bought on the free market.
The FERC study comes after President Donald Trump's administration suggested FERC back subsidies for nuclear and coal power plants to recognize their contribution to the "resilience" of a regional energy grid, even as those power plants lost business to cheaper natural gas and renewable energy generators. Rejecting the proposal, the predominantly Republican FERC questioned whether resilience was a problem, but it also launched a study.
Former FERC Chairman Kevin McIntyre told the Washington Post in 2018 that if coal and nuclear power plants are proven essential to a reliable grid, subsidies might be needed.
"We have invited comment from all of industry and other stakeholders as to what are the attributes to resilience that we should recognize among different types of electric resources. And if so what should be the treatment of those resources for purposes of providing compensation to them," McIntyre said.
Johnson told Lee Montana Newspapers that he would just like to see FERC reach a conclusion. While the copied letter named no coal-fired power plant closures west of Central Montana. It did express concerns about closures in a swath of the Midwest, stretching from Eastern Montana to Texas.
From central Montana to the Oregon Coast, there are concerns about retired coal plants being replaced with new energy sources. Last month, the Northwest Power and Conservation Council reported that "by 2021, the regional power supply becomes inadequate due to planned retirement of 1,619 megawatts of coal generating capacity," but that assumes utilities won't be generating power from replacement sources, something that every major utility across five western states has plans to do.
But each utility's plan to replace a future loss of coal power with natural gas or renewable energy power to cover its needs, isn't coordinated with the plans of other utilities. That's why it's important to assess the adequacy of the power supply of the region, said Ben Kujala, director of power planning for NPCC.
The Council began assessing the adequacy of the regional power supply in the late 1990s, as is became apparent the region was vulnerable to shortages. It wasn't necessarily an issue of brownouts, but rather the ability of northwest utilities to supply power cheaply and reliably. In 2001, with the northwest in a drought, it became apparent energy resources weren't adequate.
"One of the things that often gets lost is that 2001 was an extremely low-water year. A lot of what happened that year was attributed to market manipulation, but Washington had low water, California had low water," Kujala said. There had been very little new generation created in the 1990s. When the drought hit and hydroelectricity production declined, the region's vulnerabilities were exposed.
This isn't the first time Montana's utility regulator has brazenly sided with coal power. Last March, a majority of the Public Service Commission backed a proposed state law committing NorthWestern Energy customers to paying off until 2042 a $407 million debt associated with the utility's 30 percent ownership of Colstrip Unit 4. Early closure is seeming more likely as the power plant's other utility owners arrange to be financially ready to shutter Colstrip by 2027. Customers would be paying for power plant that no longer provided them with electricity. PSC analysts estimatd the each cusomter post closure would pay $721 and advised the commission to oppose the bill, which state lawmakers amended and then rejected. NorthWestern supported the bill.
In 2016, commissioners stopped enforcing a federal law requiring NorthWestern Energy to accept power from small solar projects of three megawatts or less. The utility asked that enforcement be suspended. The Federal Energy Regulatory Commission later ruled the PSC had no authority to suspend the federal law.
---
Compare the letters here:
Language highlighted in yellow is shared across letters.
Be the first to know
Get local news delivered to your inbox!