Alexa Reimer knows what it's like to live with pain.
She knows what it's like not to be able to eat or drink, to have medicine that doesn't work, not to have answers about what wracks her body.
And she knows what it's like to turn that pain into a drive for success.
The Red Lodge High School senior believes that her fight with ulcerative colitis, a digestive tract disorder, has made her stronger, and that her experience can help others find that strength.
"The reason I was able to be so positive is because of people that I saw on social media," she said. "I know that I could do it because (they) could do it. … I wanted to help people the way I was helped."
Those connections were particularly important when Reimer made the decision to have her colon removed and transition to using an ileostomy bag, which collects waste from her large intestine.
The procedure required surgery at the Mayo Clinic in Minnesota. A photo of her just after the surgery shows her walking the hospital, doing laps in the hall ahead of schedule.
Another user posted a comment about their own impending surgery.
"You're a badass and I'm gonna make this my goal too!"
Another photo Reimer posted shows her in the mirror with her ileostomy bag.
"I helped them realize that the bag wasn't anything scary," Reimer said.
'Heartbreaking'
When Reimer was living with her colon and being ravaged by the effects of her disease, that was scary.
Ulcerative colitis affects different people with differing levels of severity. It can go into remission and flare up. There is no cure, but some treatments can help manage symptoms.
Reimer was diagnosed in April 2017. She had lost 30 pounds in two months, and an exact diagnosis had been elusive. But some early medications helped, and she seemed to bounce back. But the disease roared back in January 2018, and this time the same medications were ineffective. Some dietary changes helped, but not long term.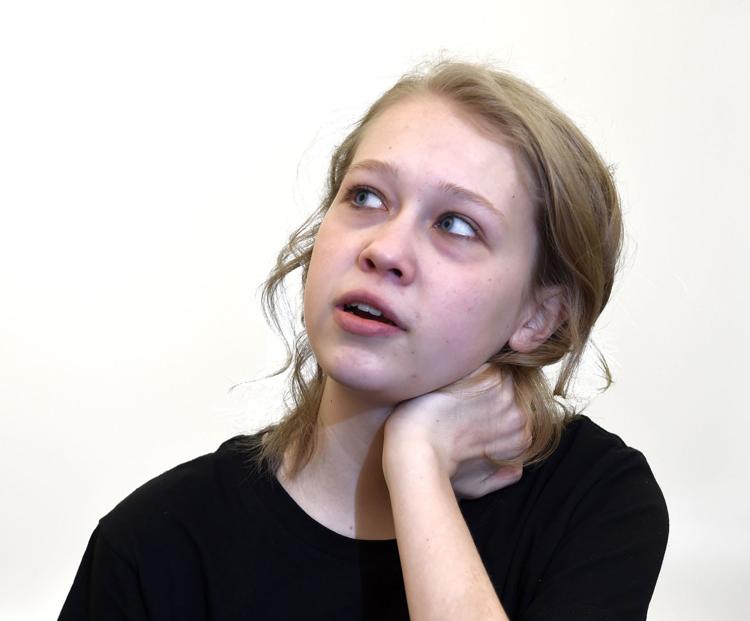 "I knew this vivacious young lady as a freshman," said Red Lodge science teacher Kate Belinda. To watch her deteriorate, "was heartbreaking."
Reimer frequently missed school, but strove to stay on track to graduate this spring, often doing work from home.
"She would frankly evaluate, 'This is what I can do, and this is what I can't do, and this is what I need to do,'" said English teacher Matt Schrowe, who has Reimer in a college-level communications course. "For me, as a teacher, that made it really easy to come up with assignments and modify assignments."
It helped that Reimer's mother is a teacher at Red Lodge High.
In November, she was admitted to Mayo and down to about 80 pounds, virtually unable to eat or drink. Increasingly, surgery to remove her colon looked like the best option.
"It's like constant pain," she said. "I didn't care what it took to not feel like crap all the time."
Community
The odds that Charlotte Camp would have ever met Reimer are about as slim as the odds that they both have a chronic illness.
Camp, 20, lives in Virginia. Reimer stumbled across her Instagram, and the two began talking about shared health struggles.
"I think that it's really important to have people who can not only empathize with you, but who have gone through what you're going through or something similar," Camp said in a phone interview. "Chances are, if you're dealing with something chronic or something rare, the people that you're around on a day-to-day basis aren't going to be dealing with the same thing."
There's some scientific evidence to back up that concept; a 2018 study found that patients had a strong desire to connect with information about their disease through social media.
"You don't feel as alone," Camp said.
Reimer also found a second kind of companionship, through her dog, Jasmine, that she's training to work as a service animal.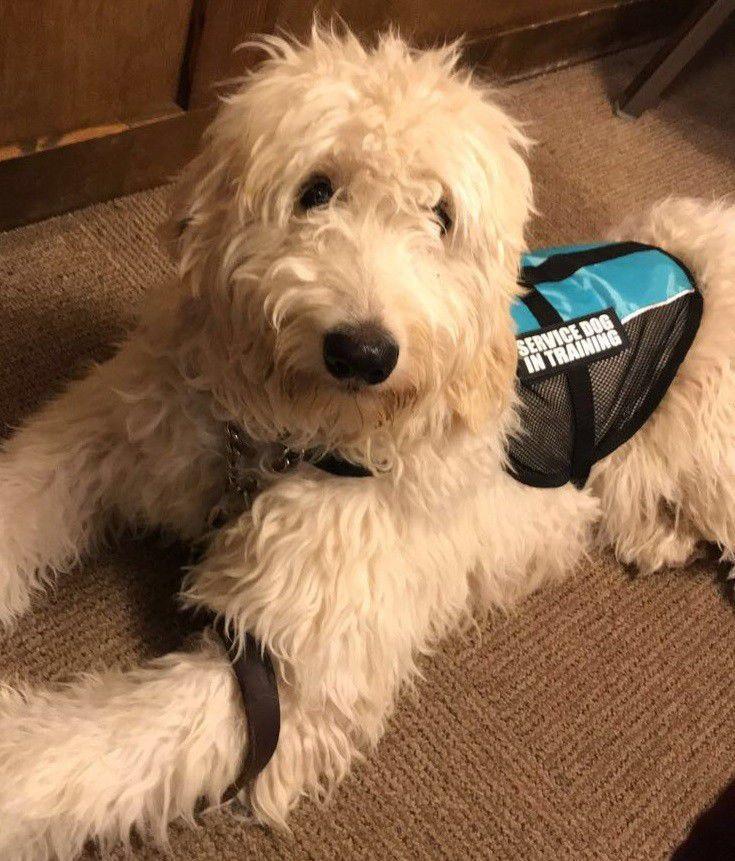 Dogs can smell chemical changes and be trained to alert people to be aware of health issue before they take hold. For example, Reimer is training Jasmine to detect changes in cortisol.
"It's lots of hard, hard work," she said. "You have to move really slow."
The training process has also given Reimer an outlet for her love of animals. For years, she thought she wanted to be a veterinarian. But an aversion to blood and science study scuttled that idea.
She now plans to pursue dog training as a serious hobby after high school, perhaps with an eye toward a career.
Moving forward
"The second that I woke up from surgery, I felt so much better," Reimer said.
She's gained some weight back. She's not out of the woods health-wise, but she's on the right track — and she's back at school.
"When she came back from Mayo, the sparkle in her eye was back," Belinda said. "She is back to her old self."
Reimer still manages health issues. For example, lingering effects of a steroid medication can cause her to pass out. But she sees a clear future that isn't held back by her health.
She plans to attend Montana State University next year and study accounting and film. She's long worked on video editing for business competitions through school.
She looks forward to being able to work out more and to explore beyond Red Lodge. And she doesn't plan on being shy about sharing it.
"I've seen her become more confident in talking to me and branching out into the community," Camp said. "I've seen her grow and be able to talk to more people and be more open about things."
A recent Instagram post of Reimer's cites the importance of drinking water with an ileostomy bag. Another user commented that they were having surgery soon, and asked about why.
Reimer promised to send a direct message.
"I think she's going to be an exemplary role model," Schrowe said. "I think she has the tenacity and fortitude to go forward and help a lot of kids."