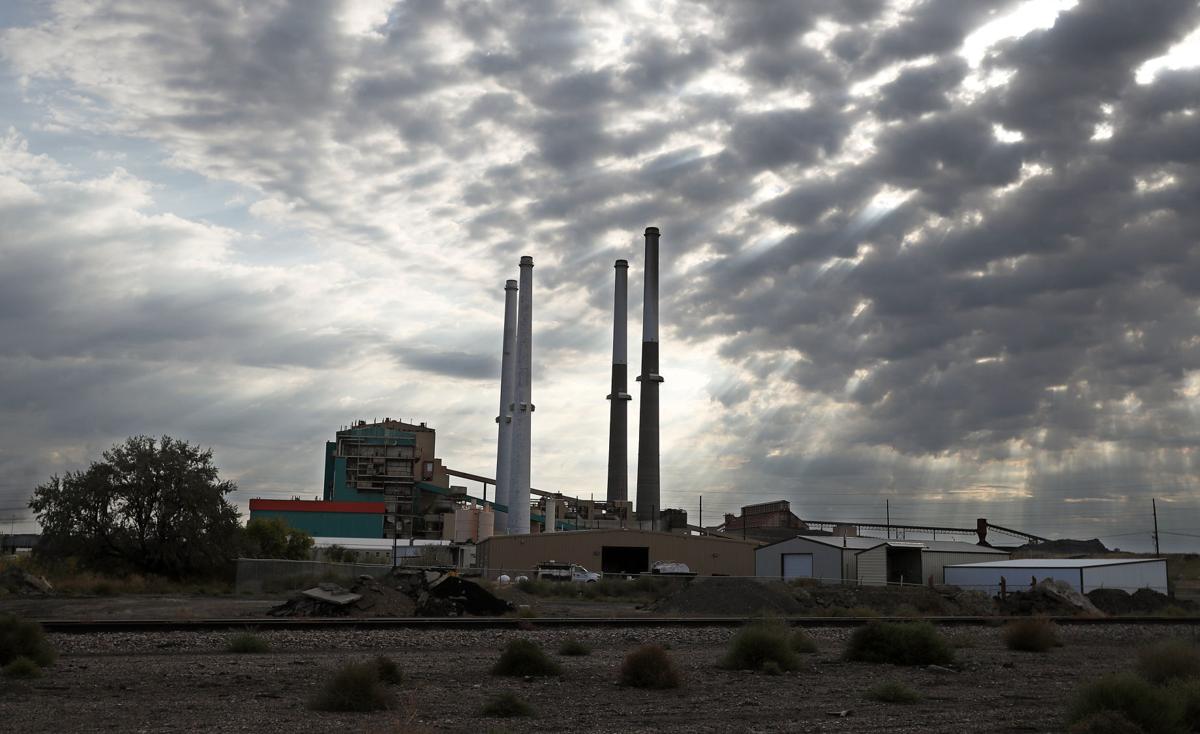 A Department of Energy report on adding carbon sequestration technology to the Colstrip Power Plant puts the cost at $1.33 billion and advises the move "may not be financially attractive."
The 2018 report, that recently came to light, runs counter to assurances made by DOE earlier this month that carbon capture technology is a viable option for saving the coal-fired power plant, which is under increasing pressure to close within five years. Montana's top elected officials have also touted carbon capture technology.
The cost of operating the system is estimated at $108 million a year.
U.S. Energy Secretary Dan Brouillette toured the power plant and Rosebud Coal Mine on Oct. 2 and talked about carbon capture utilization and storage as part of Colstrip's future.
"We're going to help them with technologies like CCUS, and other things that we are going to help develop at the U.S. Department of Energy to ensure that this facility survives well into the future," Brouillette said.
Prior to the visit, the DOE provided to the press its May 18 Colstrip Power Plant study. The study outlined the challenges of adding carbon capture equipment to the power plant and piping carbon dioxide to improve oil recovery from wells in southeast Montana. The study made no recommendation and didn't put a total cost to carbon capture equipment or the cost of operating the setup in the years that followed.
But DOE produced a second version of the report that did put hard numbers to the Colstrip upgrade, advising that the price was a problem. That version issued in response to a Freedom of Information Act request by the Montana Environmental Information Center was revealed after the Colstrip tour. The enhanced oil recovery part of the study is identified as EOR.
"The techno-economic assessment of CO2 capture for CO2-EOR found that due to significant capital, operating and infrastructure costs, this option may not be financially attractive," the DOE study concluded.
The effort would result in about 63% of the power plant's carbon dioxide being captured, according to the DOE study.
"You are looking at a fraction of the annual CO2 emissions they produce at a cost of $1.3 billion," said Anne Hedges, MEIC deputy director. "That's unreasonable. That's unrealistic. It's folly to pretend like anybody is going to come up with that money to keep the most expensive resource in NorthWestern's portfolio operating. You don't have a 1980s car that needs more money invested in it to keep it running than it costs to buy a new car."
Hedges is referring to NorthWestern Energy, Montana's largest monopoly utility and one of only two Colstrip Power Plant owners not indicating an exit within five years. The other owner not disclosing exit plans is Talen Energy. There are four other owners with a collective majority share in the power plant who are planning to be financially ready to exit by 2025.
DOE's study of the power plant was initiated by the Montana Gov. Steve Bullock, a Democrat, asking DOE in 2016 to review ways to reduce greenhouse gas emissions at Colstrip. The request came as the Environmental Protection Agency was calling on Montana to cut carbon dioxide emissions under the terms of the clean power plan. The clean power plan was eliminated by President Donald Trump the following year.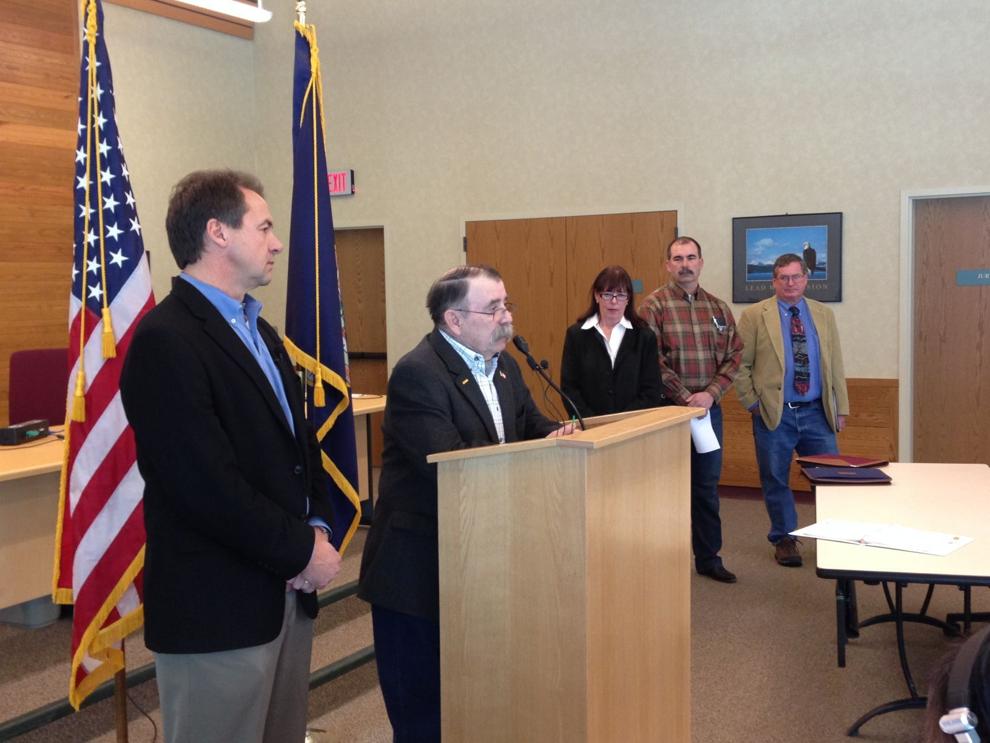 Bullock has continued to present clean coal technology as the way to save the power plant and he's not alone. U.S. Sen. Steve Daines toured the power plant with Brouillette and spoke about carbon capture saving the power plant.
Daines and Bullock are locked in a tight battle in Montana's 2020 U.S. Senate race.
Neither of them would discuss who would be paying the $1.33 billion cost of carbon capture for Colstrip when asked by Lee Montana Newspapers on Wednesday. Both were asked why they continue to pursue carbon capture and whether the power plant's owners had indicated a willingness to pay for carbon capture technology.
"Gov. Bullock has been a leader in this work through the Governors' Partnership for Carbon Capture and has explored opportunities to test and deploy small and scalable technology at Colstrip, expand federal policy for tax credits tied to related business segments and other efforts aimed at driving down the costs and enhancing the business case for these new technologies," said Marissa Perry, the governor's communications director. "If Montana is able to lead in the development of this infrastructure, it can serve to be an asset attracting other businesses seeking to locate in areas where reliable, affordable and low-emissions power are drivers of their competitive advantage, while also helping support communities facing transitions."
Perry blamed President Donald Trump's administration and Congress for doing little to advance carbon capture technology, and noted that funding for DOE's work to commercialize carbon capture has decreased.
There have been billions of dollars spent on commercial scale carbon capture in the United States with little to show for the money. Most notably, the Kemper power plant in Mississippi was a new power station that included a $2.4 billion capture project that grew to $7.5 billion before being abandoned by Southern Energy in 2017.
Earlier this year, the Texas-based $1 billion Petra Nova project that received a $195 million grant from DOE, was mothballed as the low oil prices worked against the expense of piping carbon pollution 80 miles to extract stubborn oil that couldn't fetch $35 a barrel. Petra Nova was the only commercial scale CCUS project in the United State to succeed.
Daines had requested in 2019 that Colstrip be considered for Petra Nova project of its own. The economics of carbon capture at Colstrip only considered terms available now for making the project feasible, like the 45Q federal tax credit that applies to carbon capture projects, the senator's staff said Wednesday.
The "report doesn't say 'uneconomical' it says 'not financially attractive'," said Katie Schoettler, Daines' communications director. "Also, the report is based on just using 45Q at 2018 CCUS prices without any other funding. That's why Sen. Daines has been pushing to reduce CCUS cost and create pilot programs that would be partially funded by DOE. That's why Sen. Daines brought DOE Secretary out to Colstrip to see the importance of this firsthand."
DOE emphasized when asked by Lee Montana Newspapers Oct. 1, that the federal government would only cover some of the costs of a carbon capture project at Colstrip.
The power plant's current owners don't seem interested in investing more in the power plant. Four of the power plant's six owners face state-imposed deadlines in Washington and Oregon to get out of coal as early as 2025.
Regulatory filings show owners PacifiCorp, Puget Sound Energy and Portland General Electric wanting to spend less on maintenance and operations, as much as $7 million a year less, at a time when discussions are underway to increase costs $8.7 million. In the end, it's customers who pay for those costs.
Only power plant owners NorthWestern Energy and Talen Energy haven't disclosed plans to exit Colstrip by 2025 or earlier. Those two are have offered to buy Puget's share in Colstrip Unit 4.