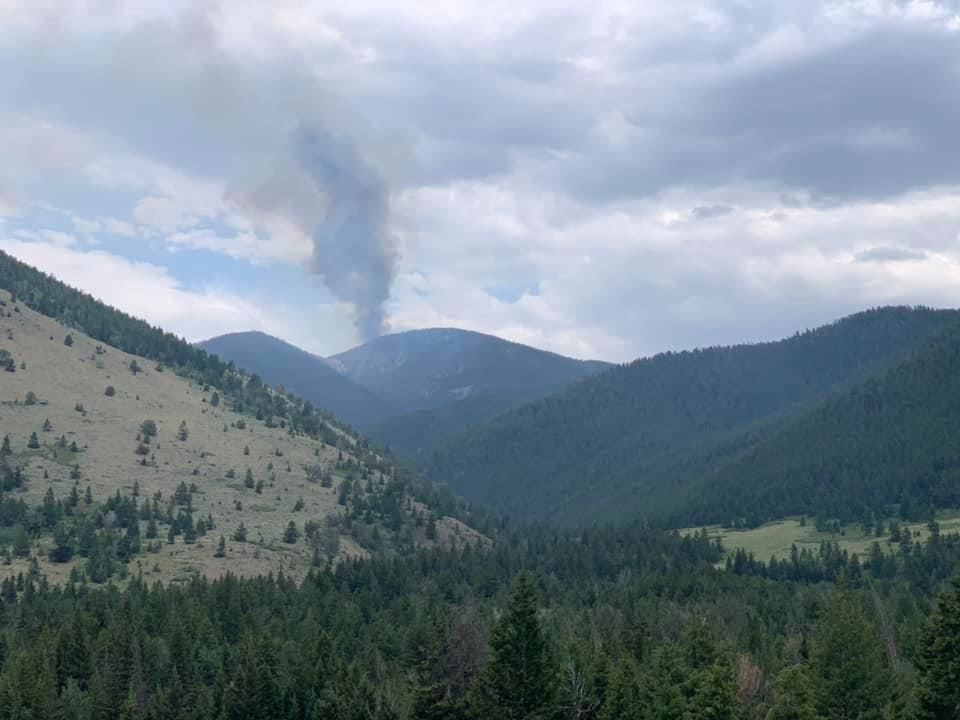 Evacuation warnings connected to the Robertson Draw fire remained in effect Tuesday, but personnel calmed some of the flames last night.
An increase in fire activity on the western portion of the nearly 30,000-acre blaze just a few miles south of Red Lodge led to an announcement for those along Highway 212 from Point of Rocks to the Seeley Creek drainage near the Sheridan campground to be prepared to evacuate. The highway, including Beartooth Pass, will remain open for now.
Two air tankers made to large drops of retardant on the fire overnight, said Heather Gonzales, the public information officer assigned to the Robertson Draw fire. Crews will be on the ground Tuesday to continue to control the fire, which is 85% contained, and fire managers have requested additional aerial resources.
"While the fire activity has diminished, residents and visitors should remain diligent and maintain their fire awareness," she said.
Nearly all of Eastern Montana will see high temperatures this week, according to an update from the National Weather Service, and Carbon County is under a Red Flag warning through midnight Tuesday. Temperatures are expected to reach 100 degrees, with winds gusting up to 35 mph.
"We're expecting mix of wet and dry storms, which could bring stronger winds to the area," Gonzales said.
To the north, the Harris Hill fire reached 80% containment as of Monday after burning 2,700 acres. The cause of the fire is still unknown, but it began Thursday about 2 miles outside of Joliet. The following day, a firefighter with Red Lodge Fire Rescue suffered severe injuries when shifting flames overran him. He went through the first of several planned surgeries Monday, according to an announcement from Red Lodge Fire Rescue, and a GoFundMe page launched to help him and his family cover medical costs has earned more than $64,000.