ROUNDUP — Even now, nearly eight years later, marks of the 2011 flood that left parts of the Busy Bee Cafe — and whole sections of town — under 8 feet of water are still visible.
It's an event Mark and Mary Ann Petrie, owners of the Busy Bee, can't seem to escape.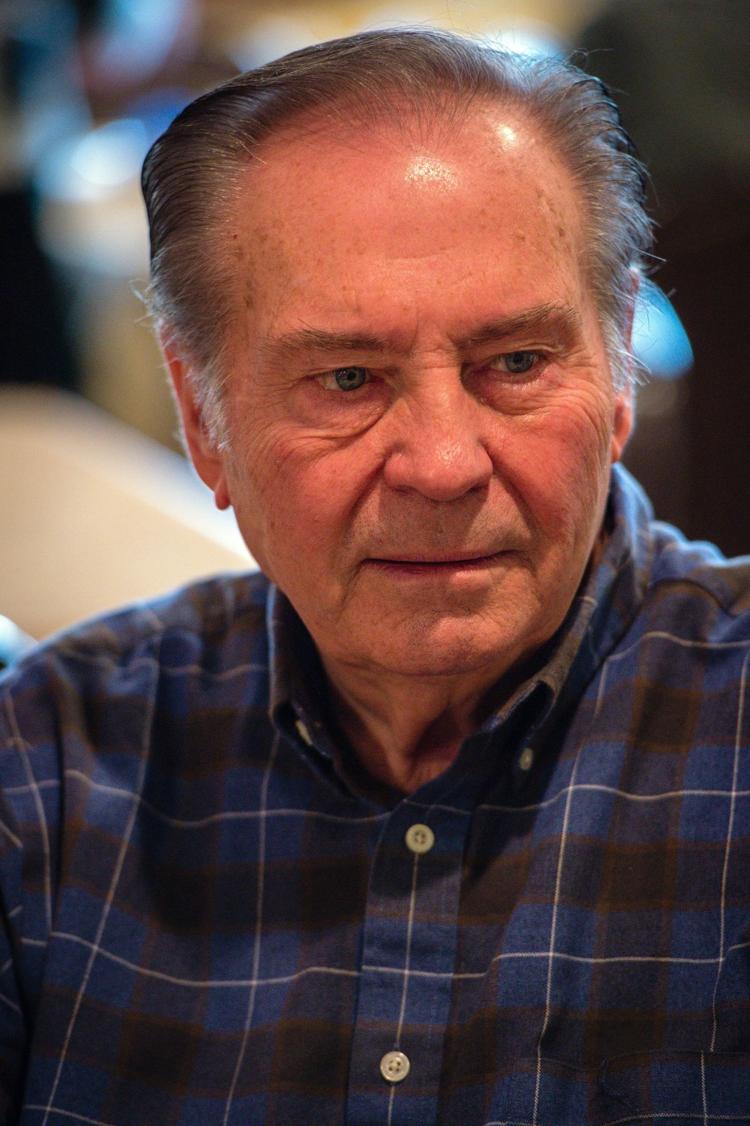 Both are in their 70s and getting to where they'd like to retire. After all, they've been running the Busy Bee for 50 years. The Petries bought the cafe on Feb. 9, 1969, and to mark the milestone, they'll be celebrating at the Busy Bee all weekend with games, food, drawings and prizes. 
It's the Petries' way of saying thank you to a community that has supported them for decades.
"We appreciate our years here," Mary Ann Petrie said. 
Those years haven't always been easy. Running a restaurant is a physically challenging and mentally demanding job, and the older the Petries get the more difficult it becomes.
They had always planned to sell the Busy Bee and use the sale to support their retirement. In fact, they had thought about doing it around the 50-year mark. 
"We might have to stick it out a little longer," she said.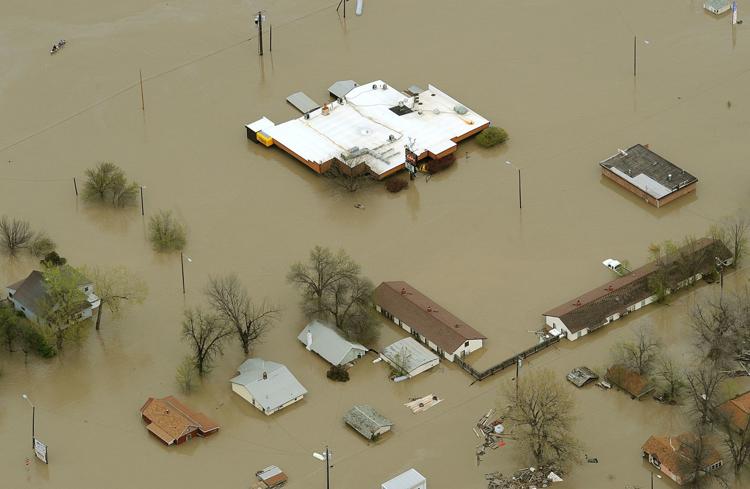 The 2011 flood devastated their restaurant, destroying much of the interior, including fixtures and some equipment, and requiring herculean efforts to clean up; they were closed for months. 
The Petries invested heavily into reopening. In fact, walking into the restaurant now it's impossible to tell the place was ever underwater. The walls are bright with new paint, and much of the dining room has been remodeled with new furniture the Petries bought after a Wheat Montana restaurant went out of business. 
In fact, the only remnants of the flood are the glass doors on the cafe's north entrance. The doors are double-pane and flood water got in between the glass, leaving a series of lines printed on the glass as it receded. 
The Busy Bee sits in the Musselshell River flood plain and requires flood insurance, provided through the Federal Emergency Management Administration. It's expensive and because of the 2011 flood, it's considerably higher than it was. 

Another flood would totally wipe out the Busy Bee; after 2011, FEMA informed the Petries if the restaurant flooded again FEMA would buy it out. 
You have free articles remaining.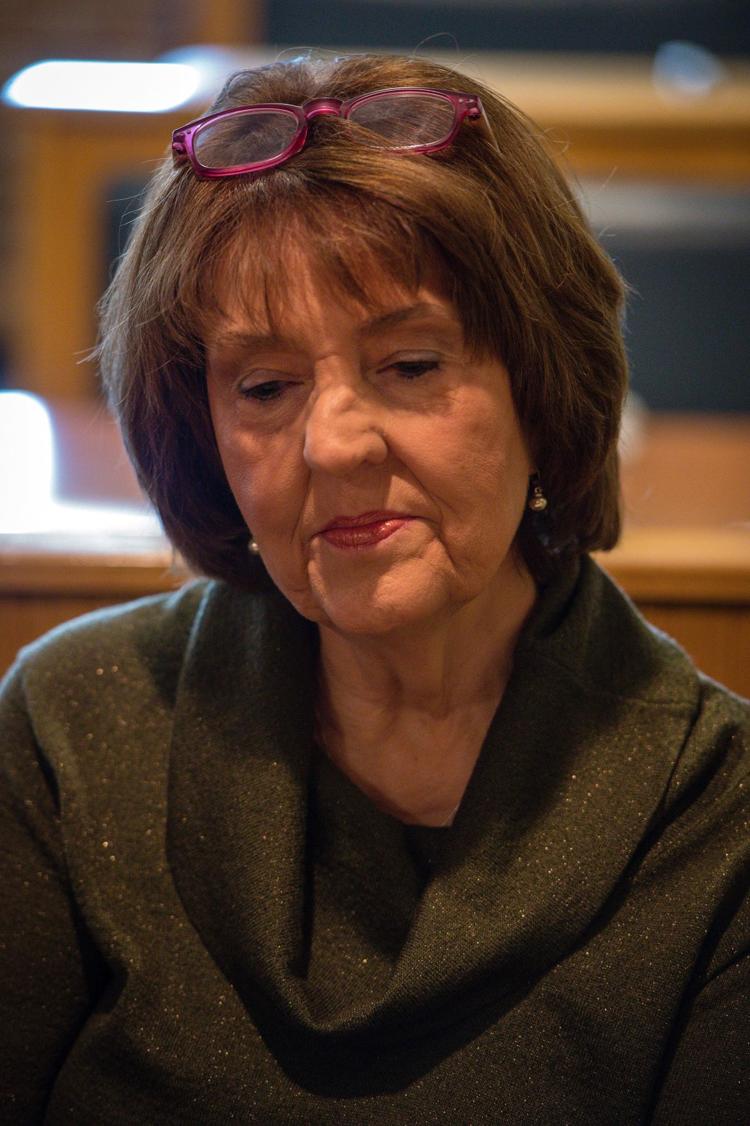 And that makes it really hard to sell the Busy Bee to any prospective buyer, Mark Petrie said. Mary Ann describes it using an analogy more common to a Roundup resident. 
"If you're a rancher, how can you retire if you can't sell your ranch," she asked. "We invested our lives into this place."
The Petries came to Roundup as newlyweds from Chicago. The town 50 years ago was a bustling western outpost supported by a handful of coal mines, large ranches and tourist attractions like the Silver Spur Dude Ranch where Mark landed his first job. 
Over the years, life in Roundup has receded as most of the coal industry left the area and its workers with it. A number of the storefronts on Roundup's Main Street are empty, and the town's only pharmacy — a small corner shop run by ShopKo — will close on May 5, following ShopKo's filing for bankruptcy. 
Occasionally, a new cafe or restaurant will open; a new malt shop recently opened downtown. When that happens, the Busy Bee sees a dip in its business but then the regulars return.  
"That's our one advantage over a new place that opens," Mark said. 
The Busy Bee's reputation has made it a destination restaurant for out-of-towners and a local favorite. The Petries like to point out that the vast majority of their menu is still made from scratch.
Oftentimes those new restaurants will close almost as quickly as they open, Mark said. Both the Petries acknowledge it's hard to do business in Roundup.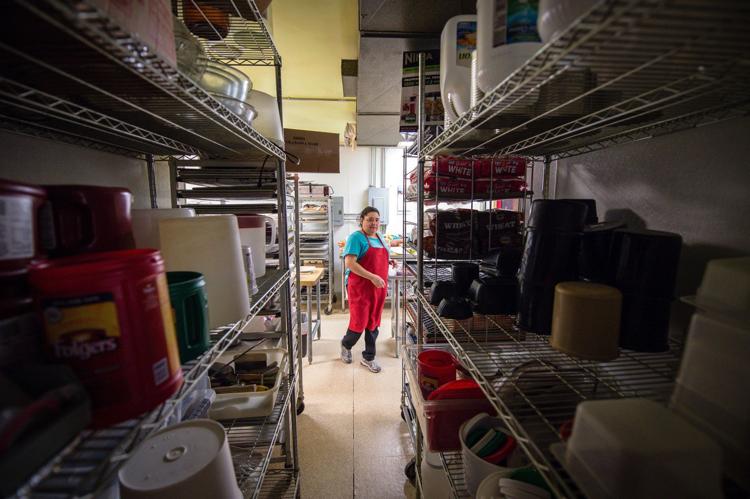 "Little merchants just can't make it anymore," he said. 
And that's made the Petrie's future uncertain. They love Roundup and have poured their lives into the town. But at some point they'll have to retire and they're not sure how that will happen if they can't sell the restaurant. 
And so they soldier on. They're excited for this weekend and for the 50th anniversary celebration. They hope old friends and regular customers show up, but they're also looking to celebrate with newcomers too. 
"It's a thank you to all those who have been with us all through the years," Mary Ann said. 
Photos: Busy Bee Cafe in Roundup celebrates 50 years