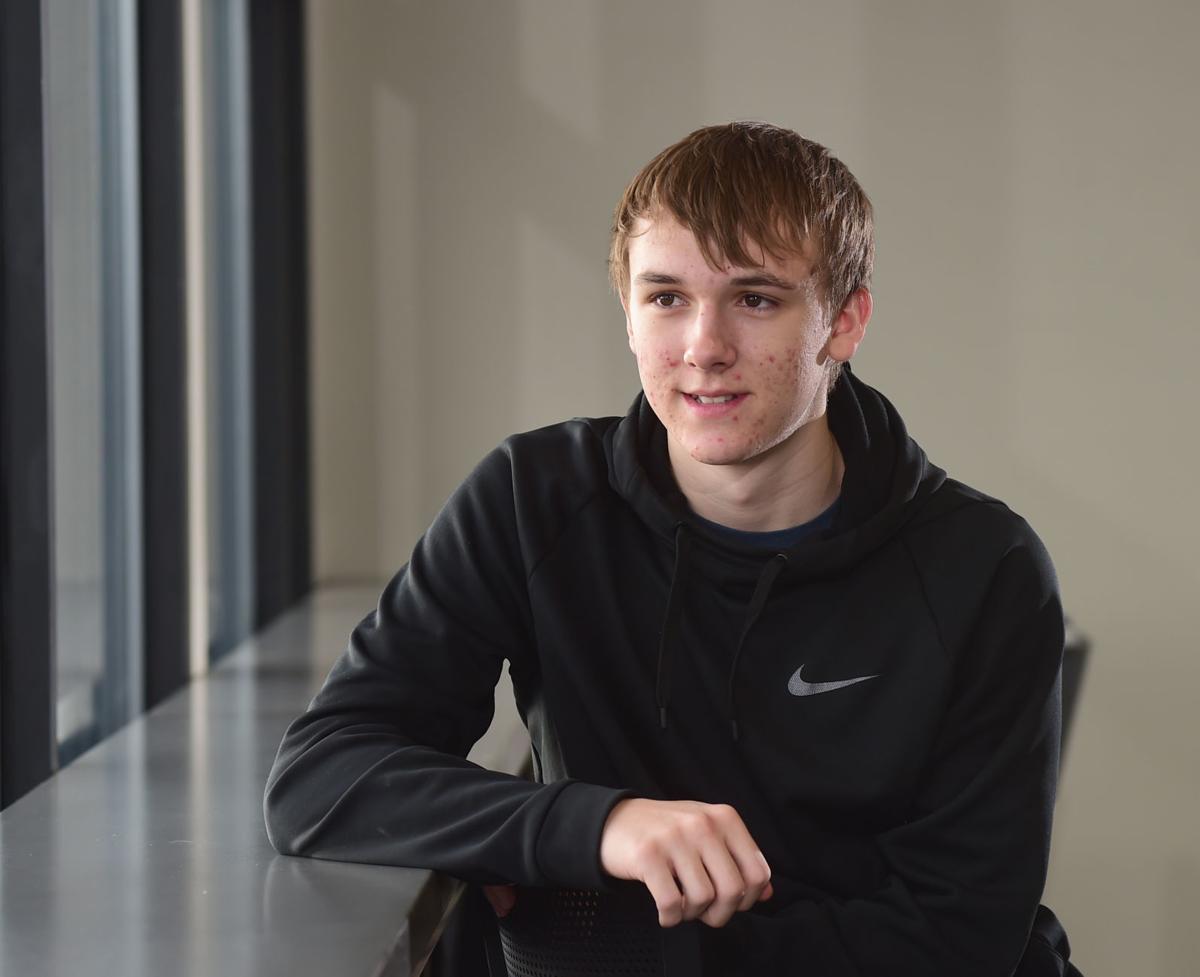 Camdin Davis wants to work in law enforcement after he graduates from Roundup High School this spring. 
He's had some exposure to police — not through his own actions, but from situations around him. 
He has a well-developed idea of the type of officer he'd like to be for people he works with — "someone who understands what they're going through."
Camdin has overcome challenges at home, bouncing between different living situations, and kept his grades up at Roundup High. He's on schedule to graduate. 
"He has sort of an internal mechanism that's keeping him going no matter what's going on around him," said former Roundup assistant principal Jim Browning, who now works at Columbus High School and has known Camdin since middle school. "Camdin never had real highs or real lows. You certainly expected real lows, but they just never appeared."
A growing body of academic research has reinforced that challenges outside of school affect students' performance in the classroom. 
"It affects everything," Browning said. "I don't know if it's really measurable, how big of an effect it is."
Steph Moncalieri, a secretary at Roundup, sees students come through the doors each day. Often it's apparent that there's more on their minds than school, and it follows them through the doors.
"He's just quietly persevered," Moncalieri said. 
Camdin likes school well enough; there's not one subject that leaps out at him. He's played basketball up until his senior year. But it's been social relationships that helped keep him invested. 
"Friends were a really big part of it," he said. "That was the only reason I would go to school."
He admits that his grades weren't great for a while, but were good enough to keep him eligible for sports. They've improved recently, and graduation as a light at the end of the tunnel has helped. 
"He's got a good support system at school," said school secretary Trish Christensen. 
When asked about advice he might have for younger students, Camdin pauses to think before an answer comes suddenly. 
"Definitely don't drop out," he said. He's thought about how easy it would have been for him in a few situations. 
But educators didn't doubt Camdin would find success. 
"He was not a worry to graduate or to move on to the next year," Browning said. "It's beating the odds."
Math teacher James Taft was involved in career exploration with students, including with Camdin. He said that Camdin showed an aptitude for computer programming and was interested in technical careers. 
Taft, who moved to teach at Columbus this year, wasn't surprised at Camdin's pivot toward law enforcement. 
"He has a really good temperament," Taft said. "I think that would be really great for him."