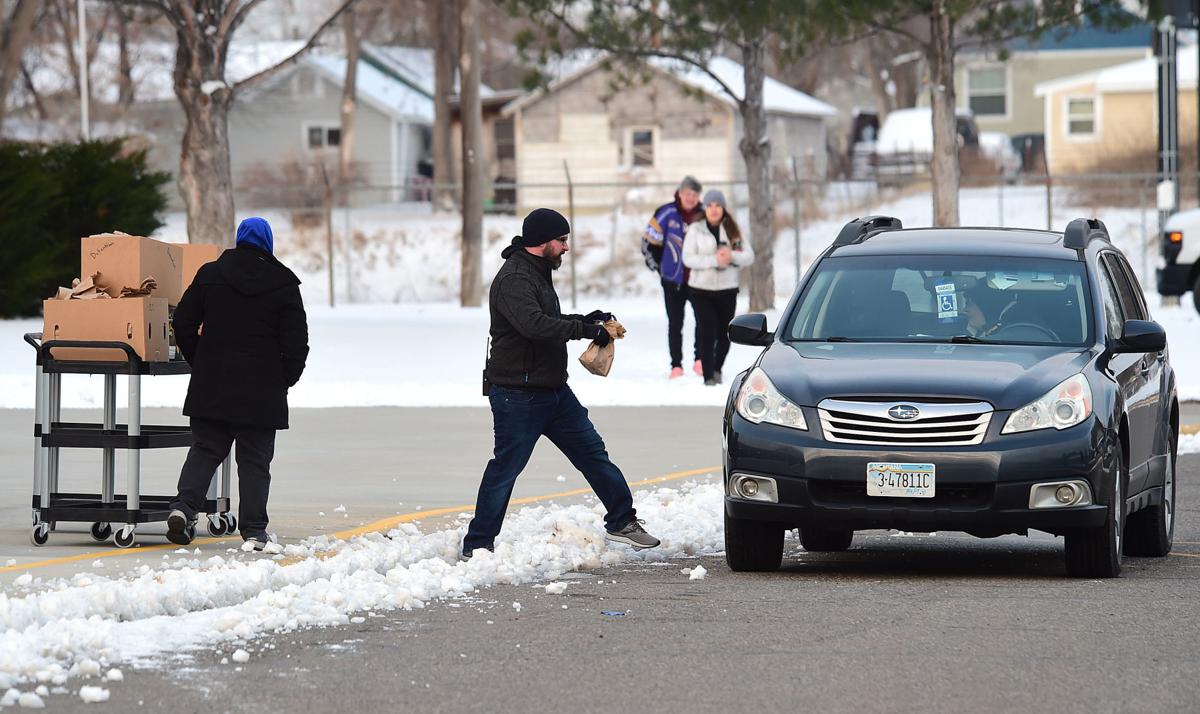 Montana public schools are shuttered through March 27. But the two-week shutdown could last even longer during what Billings Public Schools superintendent Greg Upham called "historical times."
Some states, like Washington, where COVID-19 shows signs of community transmission, have already instituted longer closures. Guidance to schools from the Centers for Disease Control and Prevention calls for shutdowns of a few days to four to eight weeks, depending on the severity of the situation. 
OPI spokesman Dylan Klapmeier said OPI officials talked with officials in Gov. Steve Bullock's office about the possibility of a longer closure. They said there were no plans to add time on, but that it could happen in the future. 
"I think everyone realizes that we've only begun this in Montana," said Klapmeier about measures to combat the outbreak. 
Dennis Parman, the executive director of the Montana Rural Education Association who previously held an OPI post, said that he could see the closure extending, as did several school superintendents from around the state. 
"At least at the local level, I can see it expanding past two weeks," he said. 
He also acknowledged that clarity might be hard to come by. 
"You're not going to have all the answers today," he said, describing the position educators and state officials are in. "You need to ask for people's patience and support."
Yellowstone County Health Officer John Felton reiterated that things have changed, and will change, at a rapid pace. 
"The things we hear today will very likely be different than the things we hear in a day or two," he told Billings Public Schools trustees. 
Felton cited the CDC guidance when evaluating closure lengths, while emphasizing that their are currently no recommendations to change the two-week timeline. 
One case connected to a school would like create a 3-5 day closure, he said. It would require evidence of significant community spread for a longer shutdown. 
"We don't have any evidence to say we're there," he said. 
Meanwhile, as schools in Montana scrambled to put efforts in place to continue student learning during the closure, they also found themselves grappling with public health questions. 
In Lockwood, communications were sent to families about a handful of district employees who are self-quarantining after coming into contact with people who have been tested for COVID-19. Their test results have not yet returned, according to superintendent Tobin Novasio. 
That comes while the district is sending out surveys to gauge families' access to the internet and technology for remote education; setting up a phone homework hotline; distributing breakfast and lunch grab-and-go meals; and trying to arrange access to mental health services like Comprehensive School and Community Treatment programs and other specialized services. 
Billings is still finalizing plans, Upham told trustees, but employees have agreed to be available to work during business hours. 
"We are going to offer education services. Those educational services are quite frankly going to be a challenge," he said. 
Rural and urban schools will likely have challenges. High-speed internet access is still spotty in many parts of rural Montana; urban areas may have good coverage, but low-income families may still lack consistent access. 
Upham said that Billings schools are committed to ensuring that access to technology isn't a barrier for students. The district did finalize a schedule for student medication pickup. 
Teachers with North Star, a Hi-Line district with school buildings in Rudyard and Guilford, will mix hard-copy and digital teaching efforts with basic "how's it going" phone calls to students. 
"(We want to) give them as much normalcy as we can, and let them see us being positive and excited to work with them even though we're not in the same room together," superintendent Bart Hawkins said. "That's the No. 1 thing."
Concerned about COVID-19?
Sign up now to get the most recent coronavirus headlines and other important local and national news sent to your email inbox daily.