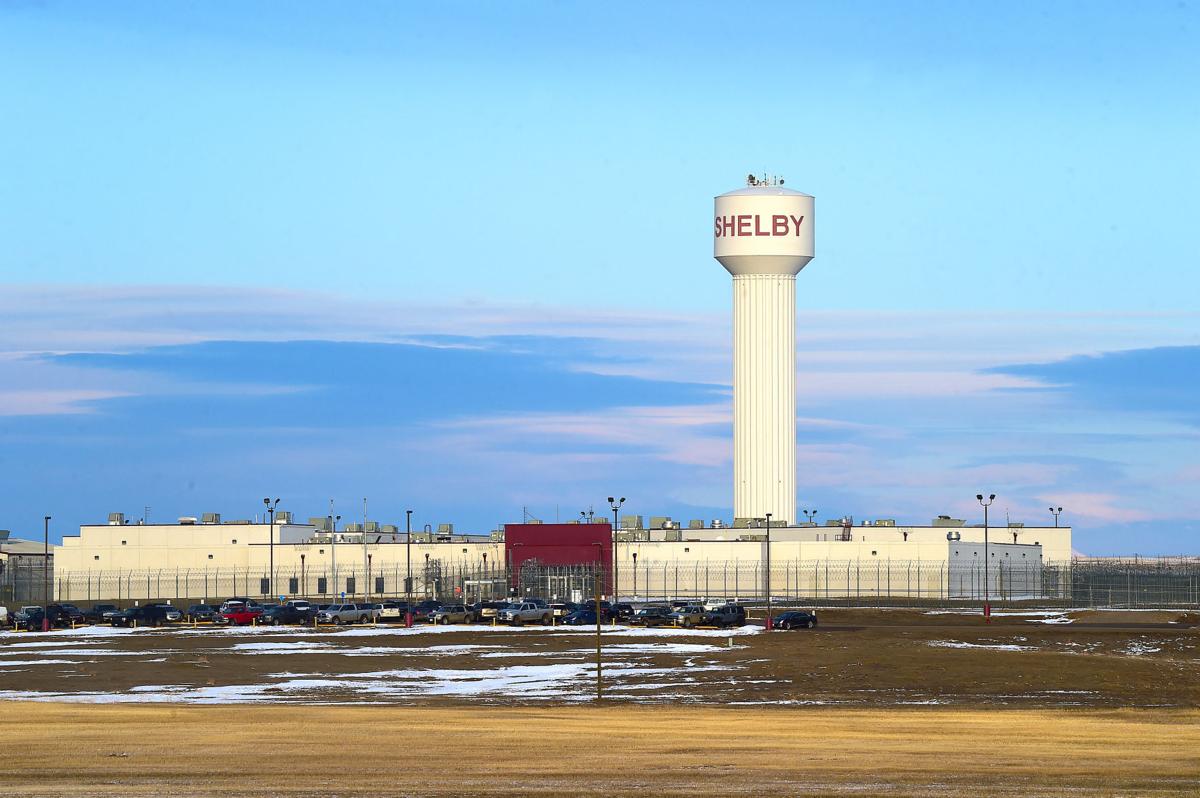 Montana's private prison in the northwest corner of the state now has documented positive COVID-19 tests from a third of its inmates. 
As of Wednesday, at least 201 of the 586 state inmates at Crossroads Correctional Center had tested positive for the disease, making it by far the facility with the greatest number of cases among individuals in custody in Montana. It was unclear how many of those cases were active. 
On Oct. 6, just 18 Montana Department of Corrections inmates at the facility were listed as positive. 
The virus has hit staff, as well. Thirty-one staff members at the Shelby prison were recovering at home as of Wednesday, CoreCivic spokesman Ryan Gustin said. CoreCivic is the company that owns Crossroads. That's out of 47 in total who have tested positive for the novel coronavirus since the start of the pandemic. 
Gustin did not say how many people the facility employs. 
The facility is the only private prison under contract with the Montana Department of Corrections. 
The prison reported an outbreak affecting 26 inmates and three staff members in late September. Those 26 inmates included federal inmates, while the DOC reports cases for only those inmates under its jurisdiction. 
A June 10 plan issued by the department calls for any inmates known to have the virus to be isolated, ideally in a single unit cell. If too many inmates tested positive to allow for that, the DOC plan said the individuals would be isolated in cohorts. Health staff would determine which individuals could be housed together based on risk factors, the plan said. 
Gustin did not answer whether it was possible to isolate and quarantine according to the plan with so many inmates infected.
He also did not answer whether any inmates had been transported off site for additional medical care. 
The new cases stemmed from what Gustin described as facility-wide testing on Oct. 8 of staff and individuals in custody. Some results are still pending.
In the past, some inmates have declined to be tested for COVID-19. 
The facility holds both state and federal inmates. Gustin did not say how many federal inmates were infected, referring questions to the U.S. Marshals Service. The Marshals Service said both the marshal and his chief deputy were out of the office, and no one else was cleared to speak to the media. 
Lorali Olmscheid said her son, an inmate at Crossroads Correctional Center, called her from the prison on Tuesday to say he had tested positive after being housed with other inmates who were showing symptoms.
"They can't just keep swapping guys around," Olmscheid said. "These guys didn't get a death sentence."
Olmscheid's son is 39 years old and has been housed at the Shelby prison for about a year. Olmscheid declined to use her son's name for fear he may suffer retaliation for speaking out about the outbreak in the prison.
Olmscheid said it's been difficult to get information from the prison about how inmates are being treated after testing positive for COVID-19. Asked about the prison's procedures in isolating individuals who have tested positive for the virus, a CoreCivic spokesman directed the reporter to the company's website. While the CoreCivic's official statement on COVID-19 pledges to isolate "those who are deemed high-risk as needed," the website offers no answer to the question of how a prison can isolate an inmate – or hundreds of inmates – when a case is confirmed.
"I don't expect them to slap him on the hand and let them out," Olmscheid said. "But he's a human, they need to help him."
Missoulian reporter Seaborn Larson contributed to this story.