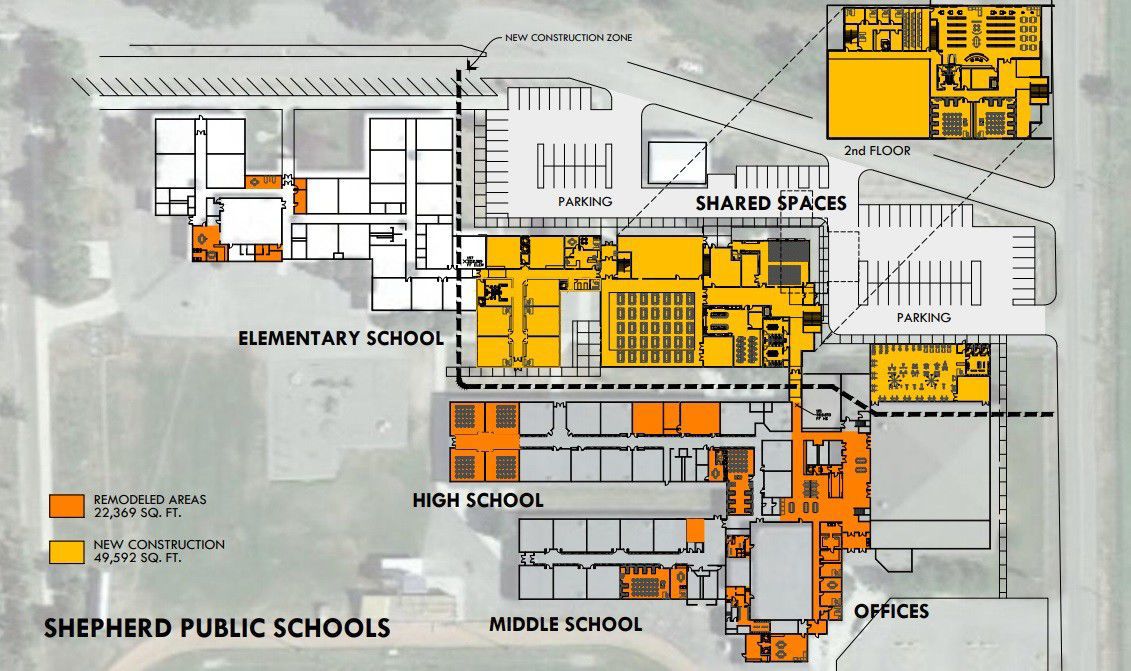 Shepherd voters Tuesday night shot down a $17.9 million bond that would have overhauled the school campus. 
The plan would have razed a mold-plagued kindergarten building and current library building to link elementary and high school buildings and create a more cohesive campus structure with expanded capacity.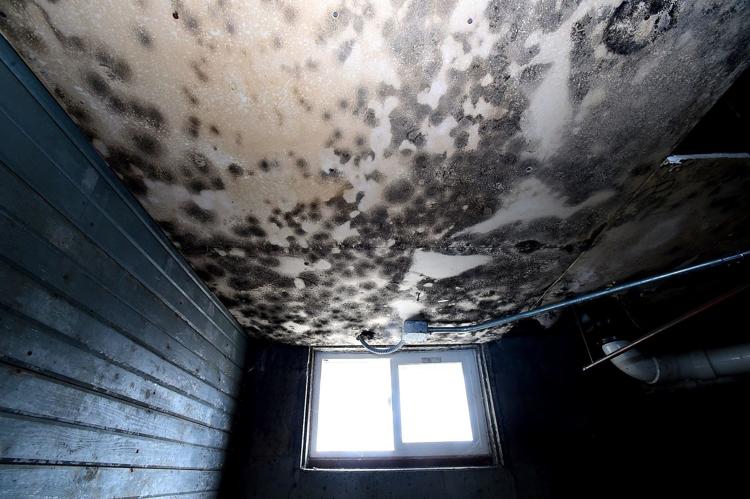 The ballot was split high school and elementary items. The elementary item failed 49%-51% while the high school item failed 47%-53%. 
The result showed that the price tag — hefty for a school district with Shepherd's tax base — may have deterred voters. The tax impact on the bond was projected to be $243.53 per $100,000 of assessed home value.
It's unclear what the school district will do now that the bond has failed. The kindergarten building was abruptly closed in August, squeezing capacity to the point that hallways were used as classrooms for some elementary students. 
During an April interview, superintendent Scott Carter said the bond plan already was the district's "plan B."
He said the district could bring in portable classrooms if necessary, which could also result in a tax raise. 
On Tuesday, he said that he'd begin more in-depth conversation with school trustees about how to adapt without the bond. 
"This bond was really driven by the community, and I don't think they could have done anything more," he said. "I think our community did a hell of job."
Carter previously cited opposition to the plan from people who felt that it was too athletic focused. The plan called for a renovated lunchroom area that would be built big enough to double as a gym, and for locker room remodels. 
Billings high school district voters approved a high school operational levy for the first time in 12 years Tuesday night. 
Other Yellowstone County Results
Broadview general fund levy
Pioneer general fund levy
Blue Creek general fund levy
Blue Creek trustee
Laurel trustee
Elder Grove trustee, 3-year term
Elder Grove trustee, 2-year term
Elder Grove trustee, 1-year term
Elysian trustee, 3-year term
Lockwood trustee
Robert "Bob" Baenziger: 203
Be the first to know
Get local news delivered to your inbox!