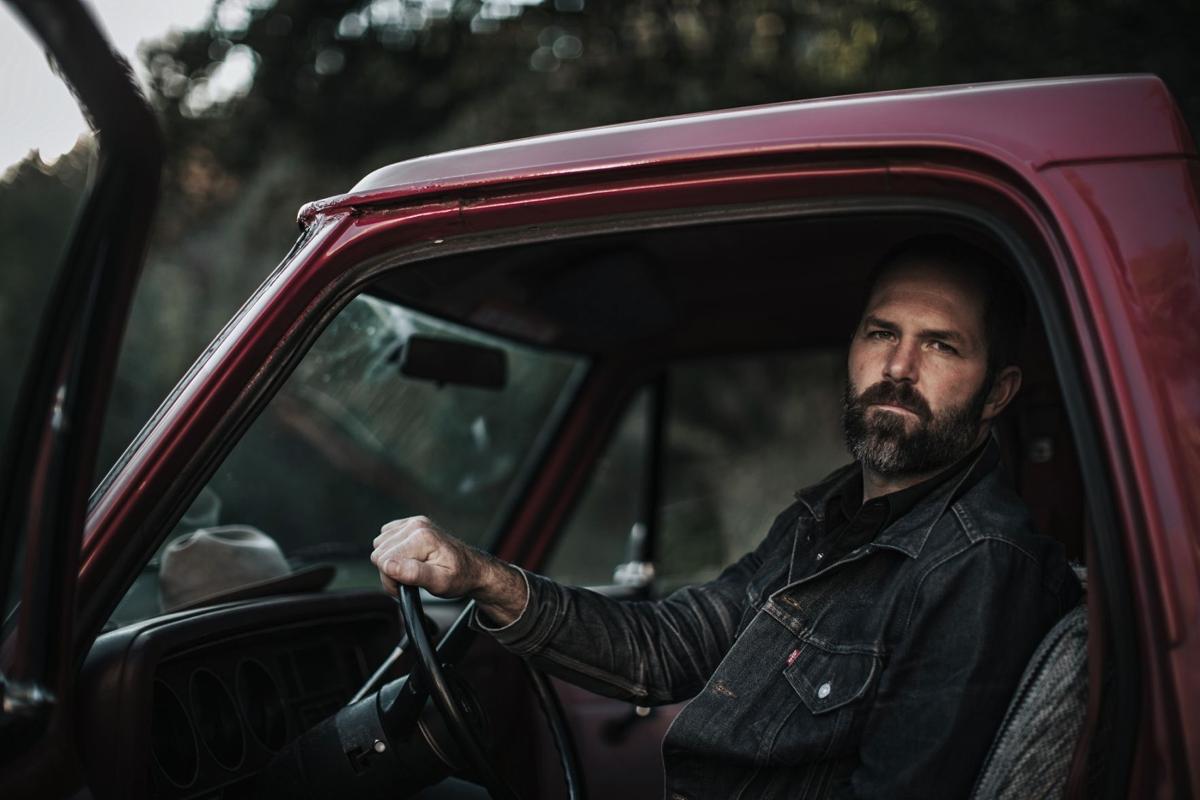 Singer-songwriter Jeffrey Foucault is known for his sharp way with words. His decision to cancel his tour of Montana, where he's been playing for 20 years, was announced in a concise fashion without any passive voice:
"The MT legislature passed a law — and @govgianforte signed it — so venues couldn't ask for proof of vaccination or a negative COVID-19 test result. Shows started cancelling, and now I'm one more artist pulling my tour out of Montana this fall, one of the places I love best. It hurts," he wrote on Tuesday.
In a phone interview, he further explained his decision, spurred by a Montana state law that bars businesses from requiring vaccines for their workers and an executive order that bars businesses like music venues from coronavirus safety measures such as proof of vaccination or a negative test for entry.
"I think it's a backward piece of legislation that locates risk unfairly," Foucault said.
As an example, he said no one is upset that drunken driving is illegal, as it's a personal decision that endangers others.
"What we're really worried about is that you're going to run into a family of four coming home from vacation or something, right? And you're unfairly pushing risk off of yourself onto other people."
He also believes the law has ripple effects — fewer artists might choose to come through Montana, depriving not only performers of income, but also venue workers and the local economies.
"One thing about people canceling shows, you're not going to find out about the tours that get canceled. I just happen to be obnoxious enough that I wanted to make a point of drawing a straight line for the people who wanted to come to the shows between the behavior of the Legislature and the governor and the public policy impact on real people — clubs, waitstaff, gas stations, hotels, all the people all down the line, the sound guys, babysitters who don't get paid — including me and my band."
But the truth is most performers tend to be politic enough that they're not going to announce that they canceled dates. They just won't announce that the dates were ever in planning, he said.
'I feel real at home'
Foucault, a songwriter originally from Wisconsin, now based in the rural Berkshire mountains in western Massachusetts, has toured through Montana for the past two decades.
He started coming out West after a summer he spent in North Central Wyoming. His drummer and one of his closest friends, Billy Conway, lived in Wilsall in southwestern Park County. 
"It's a place that I feel real at home, and I make a point of being there either to fish or be on tour" as much as he can, including performances once or twice a year, he said. He played outdoors here in July at the Red Ants Pants Music Festival, for instance. 
Foucault had lined out September dates with public and private shows planned, including public ones in Great Falls at the Forde Nursery (an outdoor space), The Attic Montana in Livingston and the Covellite Theater in Butte. They were arranged with a verbal agreement that he'd be able to require proof of vaccination or a negative test. He later realized that was no longer possible.
Their original plan was to bring a full band. Conway, who now lives in Massachusetts, has been treated for cancer. As the fall wave of delta cases rose they decided it was too dangerous to bring him here if people aren't wearing masks in public or venues aren't allowing safety measures, Foucault said. 
Foucault was planning on doing a duo tour with pedal steel player Eric Heywood, who's worked with the Pretenders and now lives in Butte, but then opted to cancel entirely.
"I waited to announce, because I had a feeling based on how things were going that I was going to have to pull the tour. And then I called a bunch of people beforehand and what they told me — other artists that have varying degrees of fame and influence — they said, 'Oh yeah, [when] they passed that law, we just stopped planning the tour that we were planning, they didn't make an announcement about it because they don't want to offend people," he said.
In one view, "why would you needlessly upset people, because they're still fans, but maybe they just don't like your politics or statement?" He decided to speak more publicly because he thought it "felt like a reasonable thing to say," so that if people in those towns wonder why there's not many touring acts, they'll know.
He also brought up the financial risk to independent musicians like himself — he has to pay for airfare, rental vehicles and gas, hotels, per diem and band wages.
"You're incurring a pretty significant upfront expense" based on the amount you can earn at the planned number of shows. In the new risk calculations, if "one person in my band gets sick, and the tour's over, and now we're gonna fly everybody home and we didn't make any money."
"It's not like you can be like, 'Oh, OK, well you have COVID, why don't you hang out in a hotel by yourself while we go on tour?' These guys are my family," he said. If one person gets infected, then the tour is going to "grind it to a halt and I'm going to rent an Airbnb" so they can take care of someone. Venue owners are in the same position with their own staff, any of whom might have vulnerable family members, and face a potential closure if someone gets sick.
These difficult decisions come after a trying year for the live music industry.
"Everybody was hurting. For a year and a half, you know, I wasn't on the road. I've been on the road for 20 years, usually, at a minimum of 120 nights, sometimes more than that, rarely ever less," he said.
"I would love to be on tour in Montana this month. I would love to be playing music to people. I think that's a really important thing, just in terms of what it does for communities and human beings, and I think it's really a shame that if we can't do it in a reasonable way, it's just not going to happen."
He added that he comes from a rural area and there's no shortage of disagreement in his family about political issues, but not about treating people fairly and working hard.
"We continually make the effort to make it all work because we love each other, we respect each other," he said. His decision isn't an attempt to "thumb my nose at people whose politics are different than mine. I'm just trying to make sure that I make the best possible decisions to take care of the people that I work with," whether they're in his band, working at the show or in the audience.
"You have to create an environment where those people feel like it's reasonable to do it, and that they're not going to put their own people in danger," he said.