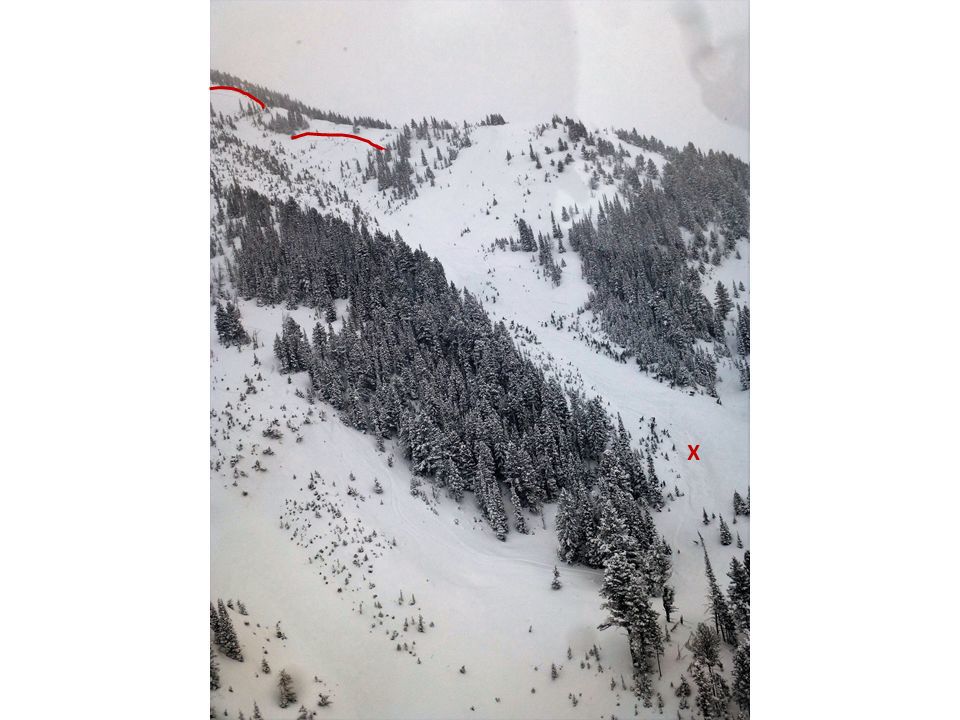 One man is dead after he was caught in an avalanche while skiing Tuesday on the west side of the Bridger Mountain Range, according to a press release.
According to the press report by the Gallatin County Sheriff's Office:
At 2 p.m. on Tuesday a 36-year-old skier from Bozeman, whose name has not been released, was caught in the avalanche. Two nearby skiers observed the avalanche and were quick to find the skier with a beacon search and saw his hand sticking out of the snow, according to the Gallatin National Forest Avalanche Center.
"They dug him up and did CPR, but the skier never revived," according to the GNFAC. "He was carried approximately 1,000 feet vertical down a steep slope causing fatal trauma."
Despite quickly finding him and performing CPR the skier was pronounced dead on scene.
Gallatin County Sheriff's Search and Rescue, Bridger Ski Patrol, Avalanche Center and Central Helicopters responded to an avalanche on the west side of the Bridger Mountain Range.
The Gallatin National Forest Avalanche Center rated the danger of avalanche considerable for wind-loaded slopes in the Bridger Mountain Range. 
Between Tuesday morning and Wednesday morning, 4 inches of snow fell in the Bridger Range, and 8 to 12 inches fell everywhere else covered by the GNFAC's avalanche forecasting in southwest Montana. 
The center rated the avalanche danger as high on all slopes and advised backcountry recreationists to "stay out of avalanche terrain" on Wednesday. "That includes traveling below open slopes. Many have died traversing underneath steep terrain.
"I expect numerous natural avalanches breaking in the new and windblown snow and a few others breaking near the ground," wrote the center's Doug Chabot in the report.