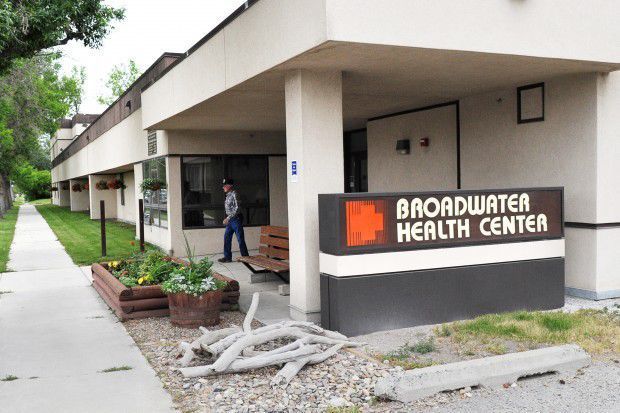 St. Peter's Health and Billings Clinic could end up with separate clinics in Townsend within the coming months. 
In April, St. Peter's Health in Helena and Broadwater Health Center in Townsend announced that they had signed a letter of intent to consider an institutional affiliation. That plan fell through, however, and the Broadwater Health Center's board of directors unanimously voted earlier this week to pursue a partnership with Billings Clinic instead. 
On Tuesday, St. Peter's Health announced that it is now planning to open a new, full-service new clinic in Townsend by the end of 2019. 
"We'll be offering primary care, visiting specialists, radiology and laboratory services and urgent care services," St. Peter's CEO Wade Johnson said. 
Johnson believes the clinic will open in a temporary location until a new facility can be built. 
"We hope to have it online within a year or two," Johnson said of the new building. After it is built, there will be times and procedures that will require patients to travel to the main St. Peter's Health campus in Helena.
"The starting point will be to focus on primary care, urgent care and access to some specialists," Johnson said, but he hopes the new clinic will create consistent access to medical care in Townsend and the surrounding area. 
Meanwhile, Broadwater Health Center Administrator Kyle Hopstead said the organization has been in discussions with Billings Clinic about the "transfer of membership and conveyance of property." That means Billings Clinic could essentially take over the Broadwater Health Center, he said. 
Billings Clinic and Broadwater Health Center have signed a letter of intent that gives both sides 90 days to finalize the new arrangement. Billings Clinic will be supporting Broadwater Health Center during this time and hopes to expand the medical staff and clinical services in the future.
"We just think it will be a higher opportunity to share physicians, grow services and actually have an opportunity to grow relationships with our neighbors to the north and neighbors to the south," Hopstead said.
According to Johnson, a loss of trust sank the potential partnership between St. Peter's and Broadwater Health.
"During the process we learned they were withholding information from us, and we began to lose trust in the process and leadership," Johnson said. 
"I think St. Peter's was in the best position to stabilize their medical staff and bring resources to the community," he added.
According to Hopstead, Broadwater Health was just doing its due diligence. 
"It was the board wanting to find out, doing their due diligence for the people of Broadwater County, what other options and alternatives might be out there to research and investigate which makes sense," Hopstead said, citing Billings Clinic's resources and experience in working with "critical access hospitals."
"The board felt compelled to take a real close look at how that might unfold for Broadwater County residents," Hopstead said.