A St. Stephens Indian School film made with the help of students has been winning awards as it screened at film festivals across the U.S. this fall.
"Arapaho Truths," which was produced with Boston-based Moonstar Productions, uses student artwork to help tell four traditional Arapaho stories.
The film was recently named the winner of the Best Inspirational Film Award at the Culture and Diversity Film Festival in Hollywood, according to a news release. That award came after the film earned the Culture Heritage Film Award at the San Diego International Kids' Film Festival earlier in September.
Elders in the film tell traditional stories like the Arapaho creation story, "Star Girl" and "How the Bear Lost His Tail," while student artwork helps illustrate the stories. Elders, mentors, school officials and students also provide insights about Native American storytelling in between the stories.
Although the awards are satisfying, the motivation for making the movie was to help preserve traditional Arapaho stories for future generations, said St. Stephens elementary and middle school principal James Stewart. He added he's not even sure if all of the students who helped out are aware of the accolades.
"We thought we'd like to have our students present some of their stories," Stewart continued. "Our kids are naturally good with art; we thought to use different mediums to tell traditional stories."
You have free articles remaining.
Keep reading for FREE!
Enjoy more articles by signing up or logging in. No credit card required.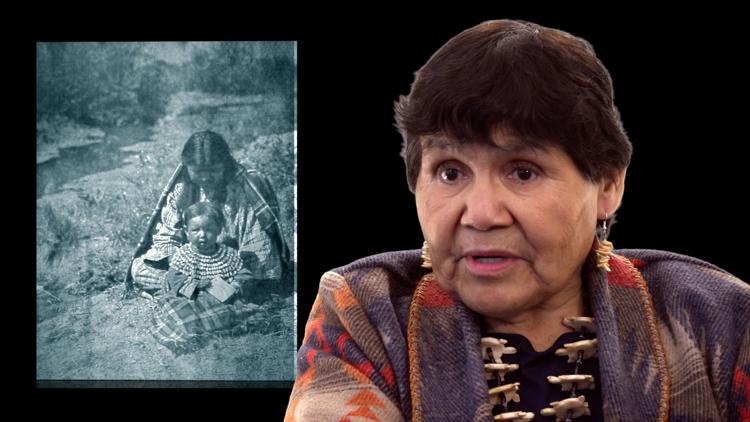 To create "Arapaho Truths," elders first selected the stories to be told. An elder was filmed telling the story, which was then shown to St. Stephens students to be discussed, according to the film's website.
The students depicted their vision of the stories through art forms like drawing or sculpture. Others operated the camera or held microphones throughout the 10-week process.
Student actors were chosen to act out some of the stories. The students even designed and built a puppet theater with shadow puppets designed and controlled by them, the film's website stated.
"Arapaho Truths" had been selected to be included in five film festivals, including the two it won awards at. Following the awards, it was chosen to be screened at two Native American film festivals: The 44th Annual American Indian Film Festival in San Francisco later this month and The Red Nation International Film Festival in Los Angeles in November.