A Montana Department of Natural Resources and Conservation administrator has charged that the Bureau of Land Management does not have the authority to grant a nonprofit group permits to graze bison on federal lands.
Shawn Thomas, division administrator for Trust Land Management, made the statement in a letter to the BLM he submitted on Sept. 28. That was the last day to comment to the agency regarding American Prairie's request to alter BLM grazing permits for its bison herd in north-central Montana.
The letter also states the DNRC intends to conduct its own environmental analysis, and asked the BLM to withhold its decision until the state document can be completed. If not, the DNRC asked the BLM to consider its Montana Environmental Policy Act findings in a supplemental environmental assessment.
Review
The BLM plans to have its analysis finalized before the end of the year. It already issued a draft environmental assessment and a Finding of No Significant Impact for American Prairie's 10-year grazing permit.
American Prairie is seeking the BLM's approval to modify grazing leases on federal lands contained in five allotments across about 48,000 acres. The group is also seeking approval for a monitored demonstration project on 12,000 acres in an area already approved for use by bison, to permit year-long grazing. About 4,900 acres within the area requested for revision are state lands.
In 2019 the request was downsized from a larger request two years earlier in an attempt to lessen regional landowners' and politicians concerns. The original request drew more than 2,400 comments.
"We look forward to working with state and federal partners to exercise our property rights, just as every public land grazer has the same rights to do," wrote Beth Saboe, senior public relations manager for American Prairie, in an email. "More importantly, this is an important step to continue our work to enhance public access, improve outdoor recreation opportunities, and provide a positive economic impact in Central Montana."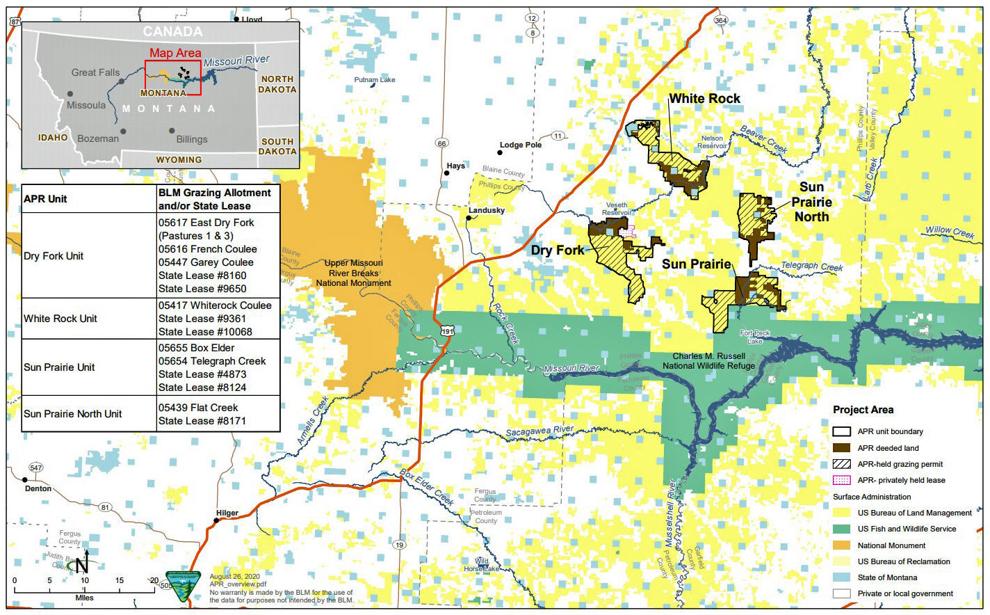 Full-court press
Thomas' letter was one of five submitted to the BLM by state executives. Gov. Greg Gianforte, Fish, Wildlife & Parks director Hank Worsech, Montana Department of Agriculture acting director Christy Clark and Department of Livestock executive officer Mike Honeycutt also submitted comment letters opposing the BLM's process and contesting elements of its environmental assessment.
Since 2001 American Prairie, which recently changed its name from American Prairie Reserve, has purchased more than 105,000 acres of land in Montana which is attached to more than 315,000 acres of leased federal and state land. The group's goal is to eventually create an "intact prairie ecosystem" complete with native wildlife, including bison.
The group's bison herd figures into many of the department heads' concerns. They argue bison are not livestock and therefore violate the intent of the Taylor Grazing Act, which opened up federal lands to ranchers for their livestock.
"… Neither federal statute nor rule define bison as 'livestock,' " Gianforte's letter stated. "As such, they are ineligible for the permit contemplated by the BLM. …"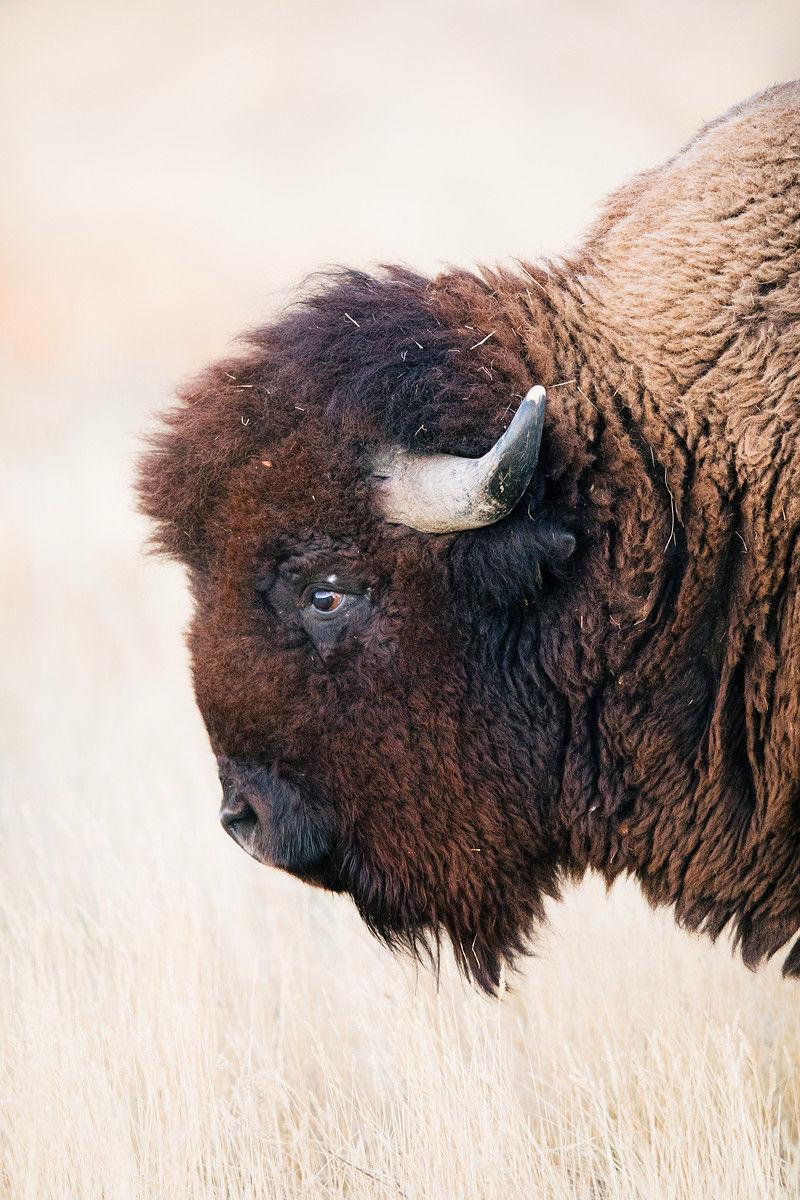 Dueling analyses
The governor's contention is echoed by the other state administrators and is similar to concerns expressed by the Montana Natural Resource Coalition of Counties, a group formed to give local governments "a more unified voice when responding to federal agencies dealing with federal lands."
Last year the council asked the BLM to "immediately terminate" its review of American Prairie's requested grazing changes, in part contending in a commissioned report that the Taylor Grazing Act is "reserved for grazing of domestic livestock."
That prompted American Prairie to fund its own research into the allegations, utilizing two former Department of Interior attorneys. (The BLM falls under the umbrella of the DOI.) This review contends the grazing act does not define the animals BLM can authorize, and that the agency has for more than a decade substituted bison for cattle on other grazing allotments across the West.
The former DOI employees also argue that the coalition of counties "seek to undermine (American Prairie's) grazing privileges as recognized by the (Taylor Grazing Act)."
Economics
The full-on offensive by the GOP-controlled state agencies against American Prairie is the latest attempt to hamstring the nonprofit group. In this year's legislative session, Rep. Dan Bartel, R-Lewistown, sponsored a bill that would have banned nonprofits from buying agricultural land — an attack on private property rights that even some Republicans couldn't condone. Consequently the bill was voted down.
In 2019 the Legislature passed House Joint Resolution 28 requesting the BLM deny the grazing permit.
In 2018 the Legislature passed a bill later vetoed by then Gov. Steve Bullock that would have prevented American Prairie from converting its domestic bison herd into free-roaming wildlife.
The state officials justify their requests in part by saying American Prairie is a threat to traditional agriculture, the state's largest industry.
"The infrastructure and social constructs of the region, from feed stores to county fairs, are based on the day-to-day realities of the production livestock industry," wrote Clark, of the Department of Agriculture. "The proposed alternative removes large chunks of land from production agriculture. Doing so will certainly decrease agricultural production revenue, but may also impact support industries, such as feed suppliers, ranch laborers, machinery sales and repair businesses, livestock veterinarians, etc."
Clark goes on to call American Prairie's request "an impermissible contortion of federal law, rule and intent."
In analyzing the economic impact of American Prairie's presence the state officials ignore the effect of the nonprofit group's 32 purchases of land in the region, which has enriched agricultural producers who sold their property, as well as led to higher values for remaining lands. The nonprofit also invested in a new visitor center in Lewistown and advertises the region to campers, hikers, mountain bikers and hunters at a time the state's department of tourism is seeking to boost recreation tourism in Eastern Montana.
"… We dispute the unsupported assertion that accepting the petition will have a negative economic impact," Saboe added. "American Prairie is proud of the positive economic impact we have had for Central Montana and look forward to being good neighbors in the years to come."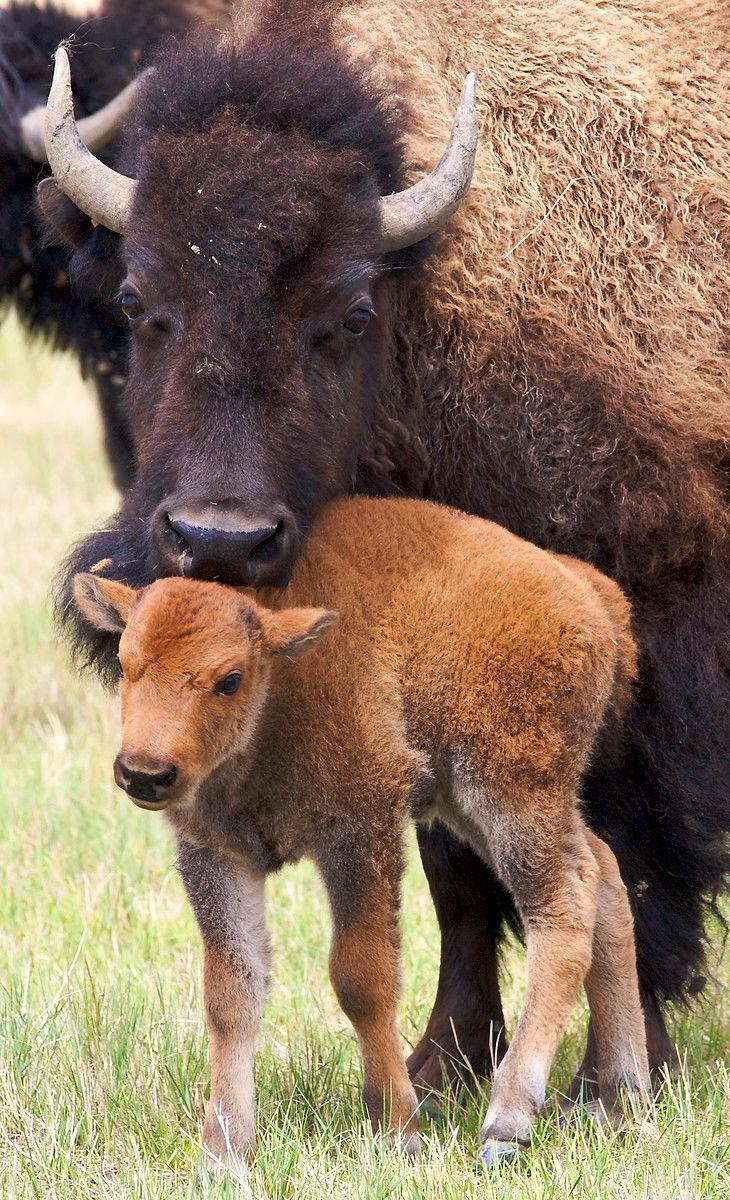 AMPs
In the past, DNRC and federal agencies have worked together to create allotment management plans where state school trust lands are landlocked or adjacent to federal lands. In this situation, however, DNRC is threatening to require state lands be fenced off if its environmental analysis shows that bison grazing would "detrimentally impact" the state lands.
"This is not a desired outcome, given that these lands have been managed in common for decades," Thomas wrote.
In his letter, FWP director Worsech contended that the wildlife friendly fencing proposed by American Prairie may not be sufficient to contain bison, even with an electrified top wire. Worsech's letter also voices concerns about possible disease transfer between wildlife and bison.
"American Prairie has never asked for special consideration regarding our change of use requests," Saboe said. "All we ask is that we are treated like every other permittee in good standing."