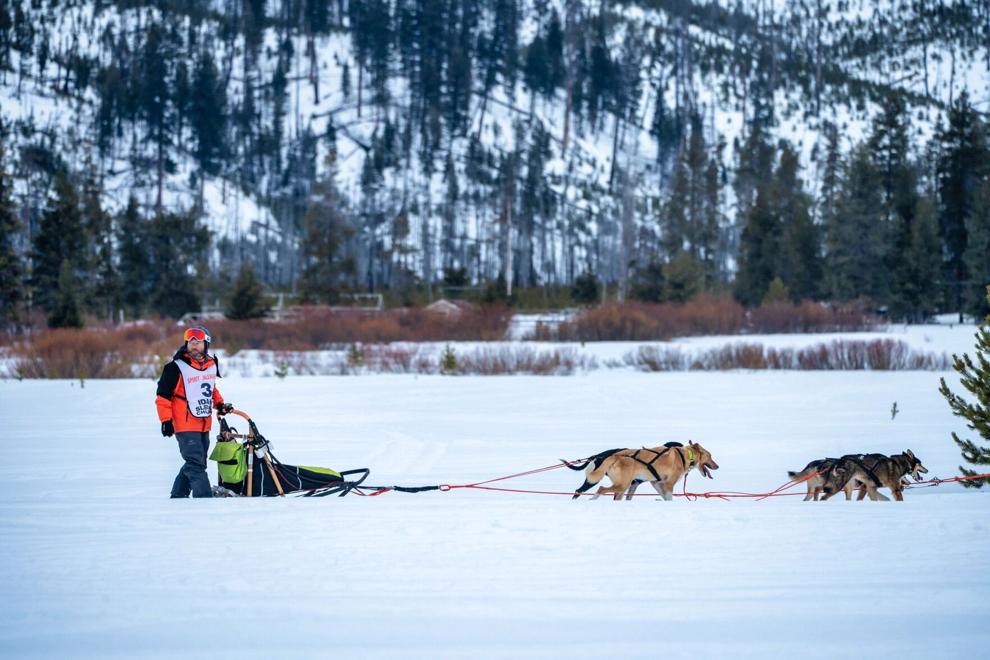 Idaho musher Kevin Daugherty took first place in the Idaho Sled Dog Challenge event for mushers new to the sport in the Warm Lake Stage Race, held Wednesday and Thursday in McCall.
Stevensville's Ryan Roberts came in second and Craig Anderson, from Enterprise, Oregon, captured third place.
In one of many family connections at the Idaho Sled Dog Challenge this year, Roberts raced against his wife, Jana Roberts, who came in fourth.
The top five finishers and their times for the inaugural 52-mile Warm Lake Stage Race are: 1) Kevin Daugherty (McCall, ID), Bib #7, 4:15:39 completed time, 10.33 mph average; 2) Ryan Roberts (Stevensville, MT), Bib #3, 4:25:21 completed time, 9.95 mph average; 3) Craig Anderson (Enterprise, OR), Bib #2, 4:30:48 completed time, 9.75 mph average;  4) Jana Roberts (Stevensville, MT), Bib #4, 4:35:14 completed time, 9.59 mph average; 5) Maddie Longpre-Harrer (Calumet, MI), Bib #1, 4:41:36 completed time, 9.38 mph average.
Celebrating its fifth anniversary, the Idaho Sled Dog Challenge is bringing back the ceremonial start this year on Sunday at the McCall Activity Barn. Festivities will commence at 10:30 a.m.
The official race starts are slated for Monday with the 300-mile race beginning at 10 a.m. and the 100-mile race starting at 2 p.m. Both races take off from the Lake Cascade boat ramp on Lake Cascade Parkway.
Spectators can follow the races online day and night via GPS sled trackers or by visiting five road-accessible checkpoints.