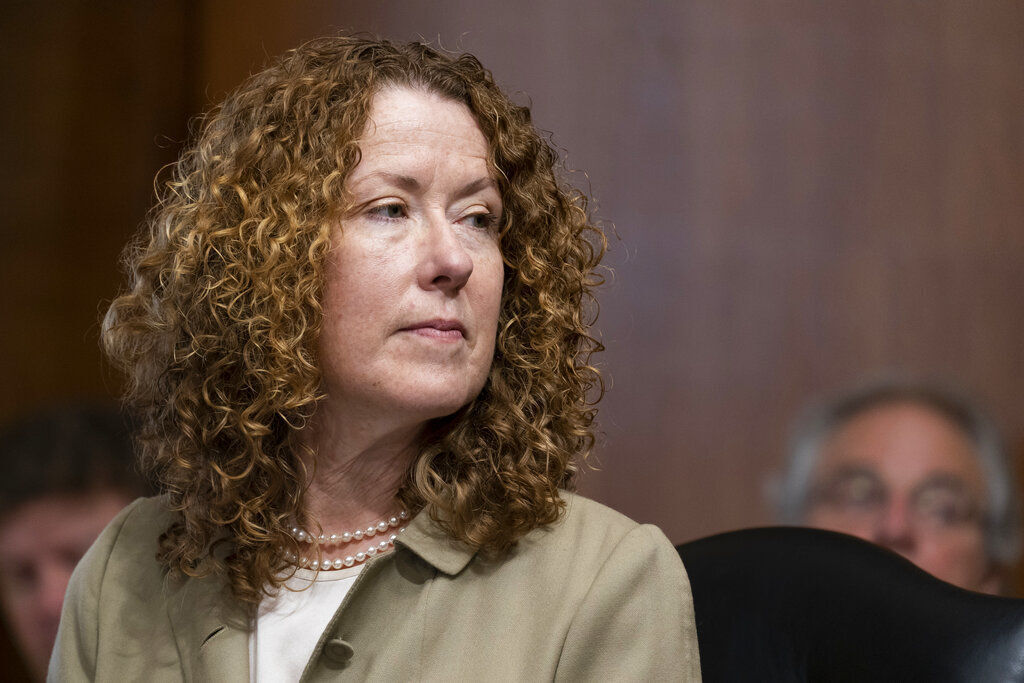 Republican Sen. Steve Daines has raised concerns over a personal loan that Tracy Stone-Manning received while she was a staff member for Democratic Sen. Jon Tester in 2008.
The issue came up on Tuesday during Stone-Manning's confirmation hearing as President Joe Biden's nominee to become director of the U.S. Bureau of Land Management.
Sen. Roger Marshall, R-Kansas, asked her about the propriety of receiving a loan for between $50,000 and $100,000 at an interest rate of 6 percent, when the consumer loan rate was 11 percent.
Stone-Manning replied that she considered ethics "deeply important" and that "like many families in 2008, we got smacked by the recession. A friend loaned us some money to make sure we could get through it. And we came to terms and we honored the loan."
The loan was disclosed in a personal finances report Stone-Manning filed during the nomination process. Bank interest rates in 2008 ranged from 6% for home and auto loans to 11% for commercial and credit-card loans.
"The Senator has concerns … about Ms. Stone-Manning receiving a heavily discounted personal loan while serving as a congressional staffer," Daines spokeswoman Katie Schoettler said in an email. "He believes before we can move forward with consideration of Ms. Stone-Manning's nomination, we need clarity on terms and circumstances."
Stone-Manning did not return requests for comment on Wednesday. Tester spokesman Roy Lowenstein said in an email, "We have no record or knowledge of this."
Marshall formally filed several questions for Stone-Manning to answer in writing on Wednesday. He identified the loan provider as Stuart Goldberg, "a wealthy Democratic donor and real estate developer." Marshall asked if Stone-Manning received special treatment in exchange for favors in getting the loan and if Goldberg interacted with Tester's office. He also asked if Stone-Manning was aware of Senate ethics rules requiring reporting of gifts, which in the loan's case might have been worth between $20,000 and $40,000 depending on the interest rate.
The Senate Ethics Manual does allow congressional staff employees to accept gifts and loans from friends, but has reporting and disclosure requirements. Stone-Manning must respond in writing to committee members' questions as part of the nomination process.
Daines also questioned Stone-Manning about her past opposition to the Keystone XL pipeline, which was under consideration to be constructed through Montana. Keystone owner TC Energy of Calgary, Alberta killed the project on Wednesday. The pipeline would have carried crude oil from Alberta's northern tar sands to refineries in the central and southern United States.
Biden revoked the project's construction permit on his first day in office Jan. 20. Former President Barack Obama had also revoked the permit, but it was reinstated by former President Donald Trump. Both Tester and Daines supported the pipeline, with Tester voting with Republicans in 2015 to override an Obama veto of the project.