Recently released survey results examining Montana's rural teacher shortage didn't contain any big surprises. Instead, it reinforced something backed up by research in other states.
More than twice as many teachers pointed to salary as a factor in what jobs they applied for than any other category like community roots, chances to move up the career ladder, or housing assistance, and most teachers weren't satisfied with their salary.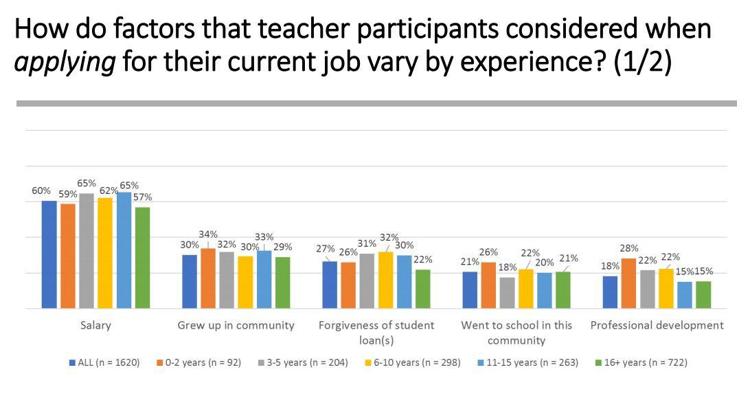 "I hope it's no surprise to anyone that teachers will work for money," said state teacher's union president Eric Feaver. "Bottom line, if we pay better, maybe we wouldn't see the same (shortage) issues."
Despite that, 83 percent of full-time teachers said they were satisfied with their job overall. And when teachers actually accepted jobs, location and subject and grade level preference mattered more than salary. The results did not break down factors for why teachers accepted jobs like it did for reasons they applied.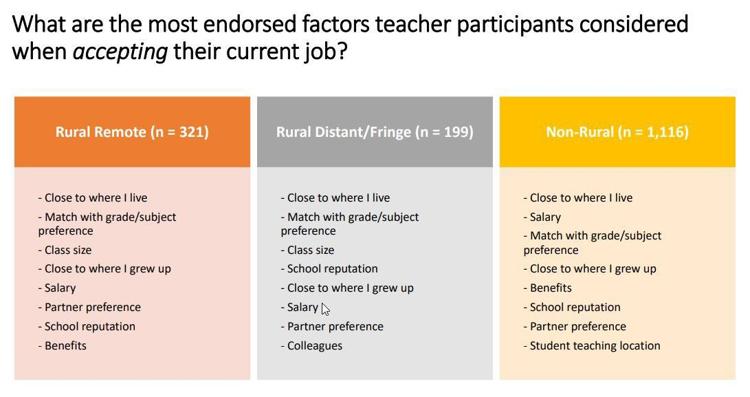 About 1,400 educators from across the state responded to the survey — about 17 percent of the Montana's school workforce.
"I don't think there was anything in the results of the survey that showed us, 'oh my gosh, we missed this,'" said School Administrators of Montana executive director Kirk Miller. SAM released the survey results.
Angela McLean, an administrator for the MUS system who helped lead a task force about the rural teacher shortage, highlighted the importance of location as an acceptance factor. 
"That tells us that we're headed in the right direction with programs like grow your own," she said. 
Miller, McLean and other education advocates pointed to bills like House Bill 211, which would revive a teacher loan repayment program and add a payment to schools to assist with teacher recruitment and retention, and bonuses for teachers who pursue an advanced certification. But sweeping salary proposals haven't come up at the 2019 legislature.
The survey shows that salary was far and away the biggest factor for teachers when applying to jobs, even when compared to other salary-related factors like signing bonuses and loan repayment.
You have free articles remaining.
Salaries reported in the survey are better than those in the federal data. 
"That shows at least that we're headed in the right direction," McLean said. "What we're hearing is that so many districts are doing everything they can with the resources that they have in regards to salary."
For example, surveyed teachers with two years of experience or less reported earning about $35,000 per year. That number dropped to about $30,000 in remote rural districts, and gaps remain as teachers gain experience.
Non-rural teachers with more than 20 years of experience reported making about $65,000 per year, while teachers in rural district reported making between $55,000 and $50,000.
"We just don't begin paying teachers well enough when they arrive in our school districts," Feaver said. "They're looking at car payments; they maybe want to buy a house."
In non-rural districts, 55 percent of superintendents said that it was hard to find funding to offer competitive salaries. In rural districts, that number jumped to 81 percent.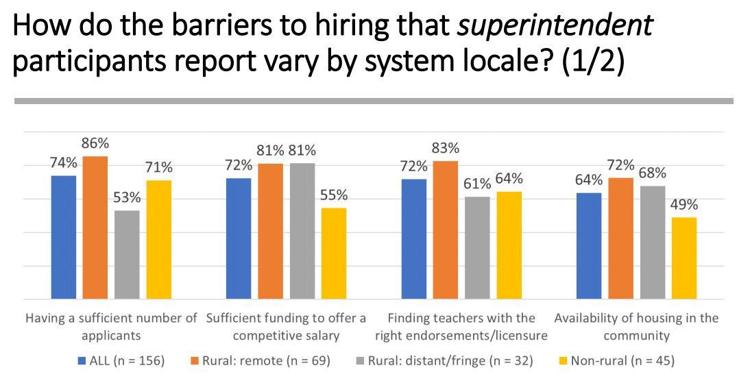 Teachers were generally unsatisfied with salaries regardless of location, but fewer rural teachers were happy; for beginning teachers, only 34 percent from non-rural schools were satisfied, while 16 percent of remote rural teachers and 29 percent of fringe rural teachers were satisfied. Satisfaction increases as teachers get older, but gaps between rural and non-rural teachers remain.
Those trends flipped when looking at benefits. Remote rural teachers were generally most satisfied with their benefits, and non-rural teachers were the least satisfied.
Overall, 48 percent of educators said they were satisfied with their salary, and 47 percent said they were satisfied with benefits.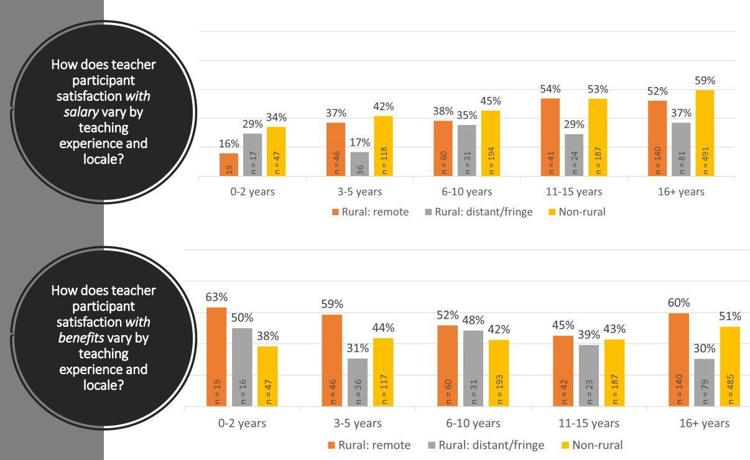 Rural teachers felt like they had more autonomy on topics like selecting teaching materials and student discipline, and felt like their students were more prepared, missed less school, and had more involved parents.
But rural teachers were also more concerned about burnout.
Miller said that could speak to some of the challenges that come with increased autonomy, and pointed out that rural teachers often might be the only subject-area teacher for a school or even teach multiple subjects.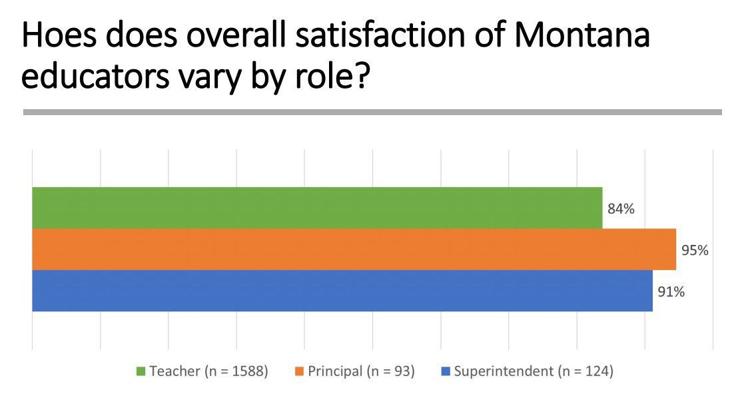 "That's a different stress metric," he said.