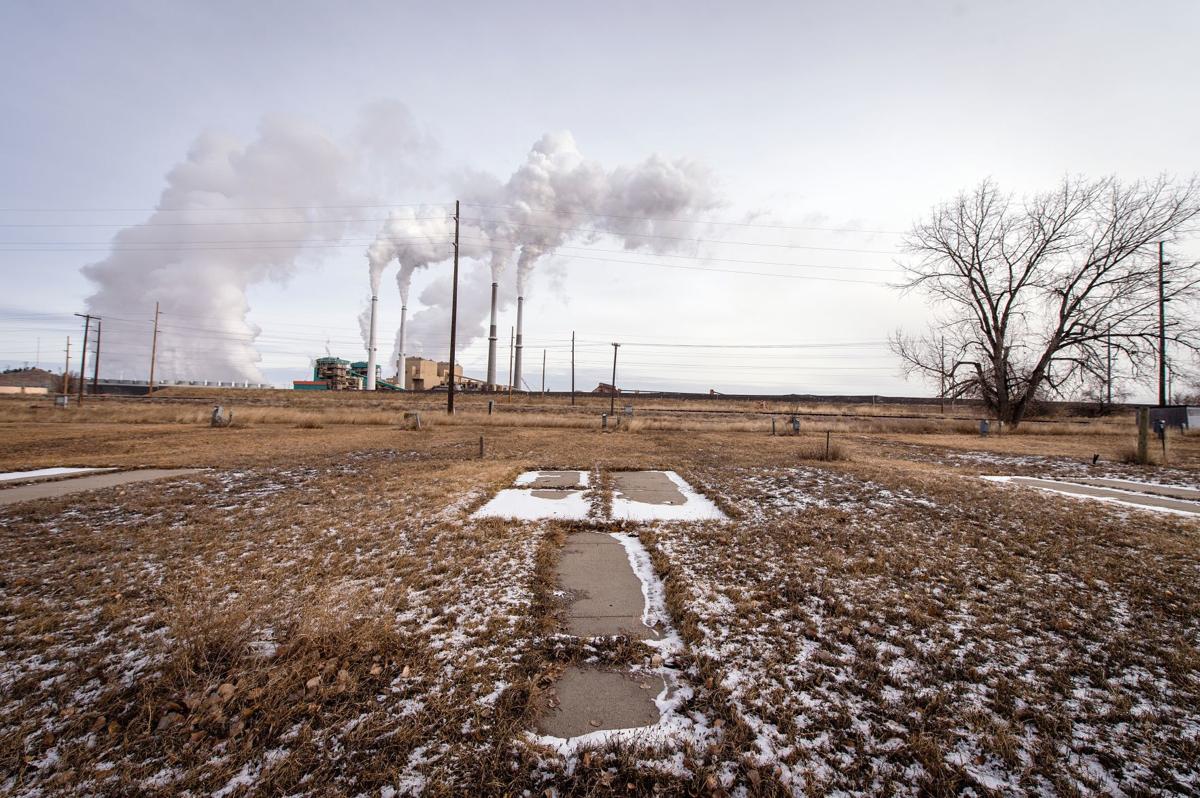 There's a been a change in plans regarding NorthWestern Energy's buying a larger share of Colstrip Unit 4. Talen Energy is getting into the act.
Talen confirmed Friday that it is seeking to acquire some of Puget Sound Energy's 25% of Colstrip Unit 4. Previously NorthWestern Energy was the only buyer. The Colstrip Power Plant owners' agreement gives all six power plant owners first right of refusal for any shares sold. Talen is exercising that right.
"We believe that acquiring a greater share in Colstrip is economically attractive because of the contracted cash flows from Puget's agreement to continue to buy power from the plant for several years," said Taryne Williams, a Talen spokeswoman in an email Friday. "Additionally, by giving Talen Montana a greater share in ownership of the plant, it helps to ensure our interests can be fairly represented."
Puget Sound Energy owns 185 megawatts of Unit 4 capacity. After selling its share, the Bellevue, Washington, utility plans to buy back 90 megawatts of the capacity from the new owners through May 15, 2025. By shedding the ownership costs associated with Unit 4, Puget estimates that it will save its customers $24 million to $48 million, while still buying some Unit 4 power and replacing the rest with energy purchased on the open market or contracted with a gas-fired power plant. Last month, Puget announced a 40 megawatt baseload hydropower purchase from Energy Keepers of Montana, a Confederated Salish Kootenai Tribes company.
Rising coal prices and increased maintenance costs at Unit 4 will make its power more expensive for customers in the future, Puget says. Poorly redacted regulatory documents in Washington revealed $20 million in repairs needed to the superheated section of the Unit 4 boiler, for which some owners have indicated they don't want to pay.
There are three Colstrip owners with Washington customers, Spokane-based Avista Corp and Portland-based PacifiCorp are the other two. Like Puget the utilities have ownership shares in Unit 4 and Unit 3. All three companies face a 2025 deadline under Washington's Clean Energy Transformation Act, which prevents the companies from passing on coal-power related costs to customers starting in 2025.
This isn't the first time Talen has attempted to purchase Colstrip shares from Puget. In Washington regulatory documents, Puget disclosed that Talen and NorthWestern Energy proposed a joint deal in the first half of 2019 to buy at least some of Puget's Colstrip interests. Puget turned the deal down after concluding that it would have cost its customers $185 million, when compared to just continuing its business as usual in Colstrip.
NorthWestern then made its own offer in July 2019 to buy Puget's share of Unit 4. That offer lead to a non-binding letter of intent signed by the two companies Aug. 14, 2019. The companies revealed their sales agreement Dec. 9, under which NorthWestern would pay an aggregate price of $1 for Puget's interest in Unit 4.
Talen and Puget had split ownership in Colstrip Units 1 and 2, which were shut down the first week of January. The two companies said the units were no longer profitable and that rising coal costs would only make the units more uneconomical. Talen has a 30% share in Colstrip Unit 3, but no ownership in Unit 4. Puget has a 25% share in each surviving unit.
Friday, NorthWestern informed the Montana Public Service Commission that Talen intended to buy some of Puget's Unit 4 share, which would trim NorthWestern's purchase, possibly reducing it to as little as 92.5 megawatts of capacity. The aggregate price would be lowered to 50 cents, NorthWestern said. The remaining terms would stay the same. The utility is asking the Montana Public Service Commissioner to pre-approve purchase.
The Montana Consumer Counsel, created by the state Constitution to advocate on behalf of regulated utility customers, has raised concerns about the unknowns of NorthWestern's purchase. Preapproving NorthWestern's purchase without knowing more about coal costs, as well as escalating operations and maintenance costs referred to by Puget, could expose the utility's Montana customers to unknown future risks, according to the consumer counsel.
Be the first to know
Get local news delivered to your inbox!