Trish Fievet enjoys calling patients to tell them of their negative COVID-19 test results. It typically provides a brief moment of joy and a respite from the everyday barrage of angry phone calls.
In the past eight months, Fievet's job as an administrative assistant at the Park County Health Department has gone from something she loves to something she sometimes dreads.
She is the first voice someone hears when they call the health department and more and more often the 54-year-old only hears angry voices on the other end of the line.
"It's just angry people every . I think it's just anxiety and they are scared," Fievet said. "I get it, I really do get it. I feel for them."
The phone rings off the hook with people upset about testing availability, angry about delayed test results, or mad about health directives being too restrictive or not restrictive enough.
"It's mentally exhausting," Fievet said.
Fievet says answering phone calls related to COVID-19 takes up about 95% of her day.
She works more than 55 hours per week, weekends and often holidays, too.
On top of her regular administrative duties for department, she's responsible for directing calls, taking questions and feedback, and calling patients with their COVID-19 test results.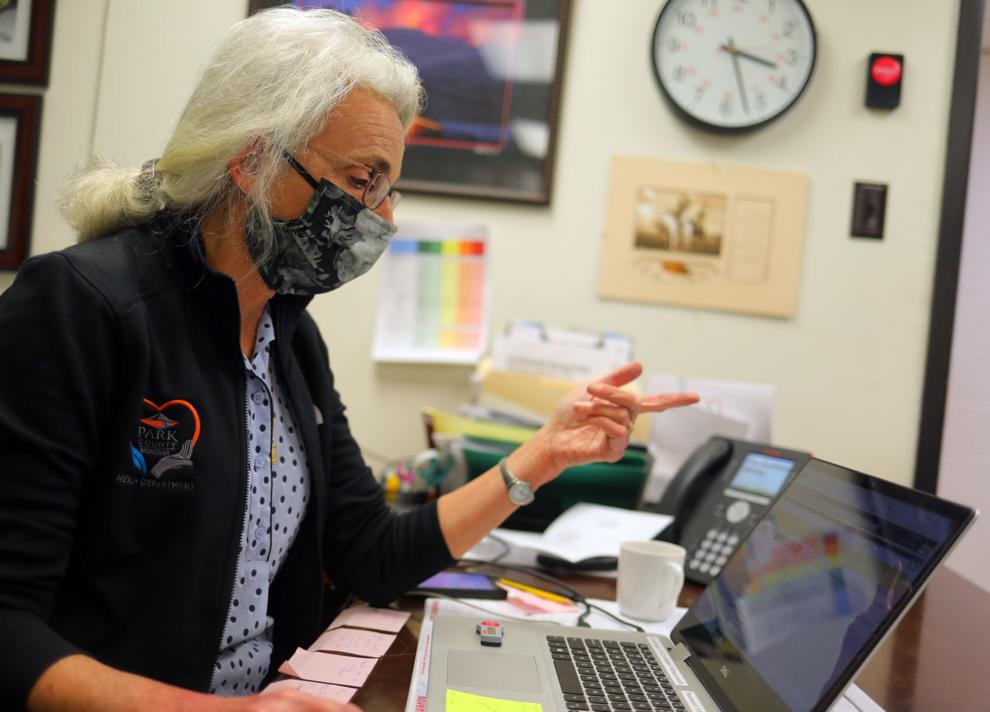 A Livingston resident, Fievet has worked in the health department for six years. She's currently working from home after her husband contracted COVID-19. She's awaiting a test result herself.
Fievet is one of many people working in Montana's public health sphere who have gone from working 40 hours a week to working overtime, weekends and holis while dealing with a public that pushes back on health directives as COVID-19 cases in Montana continually reach record highs.
"I love my job," she said. "But with COVID, I have to say…I don't always love my job anymore."
Public backlash
The outgoing public health nurse for Pondera County declined an interview, and said the department had received nearly non-stop harassment from throughout the state and even from around the country since news broke of the resignations. 
In Powell County, a public health officer resigned in July after a conflict with commissioners and residents following a decision to pare back a county fair.
Several people working in public health offices across Eastern Montana declined interviews for this article because they feared exacerbating the backlash they've received.
Patty Presser, the Roosevelt County Public Health Officer, told The Billings Gazette in October that having to make tough decisions for her community's health often made her the bad guy.
"I'm the one who brings restrictions," Presser said. Presser said she's had to walk away from groups or people when controversial things like county restrictions or mask mandates come up.
For health officers, nurses and other staff who live in rural counties, it's hard to escape the harassment when everybody knows everybody.
Sue Ann Good, the public health nurse for McCone County, said she's taken to blocking people on Facebook who try to pick fights about the validity or severity of COVID-19, or spread misinformation about potential vaccines.
As of Tuesday, McCone County tallied four active cases and 78 cases in total.
But Good said that number is low because people who are COVID-19 symptomatic are refusing to be tested and not cooperating with contact tracers.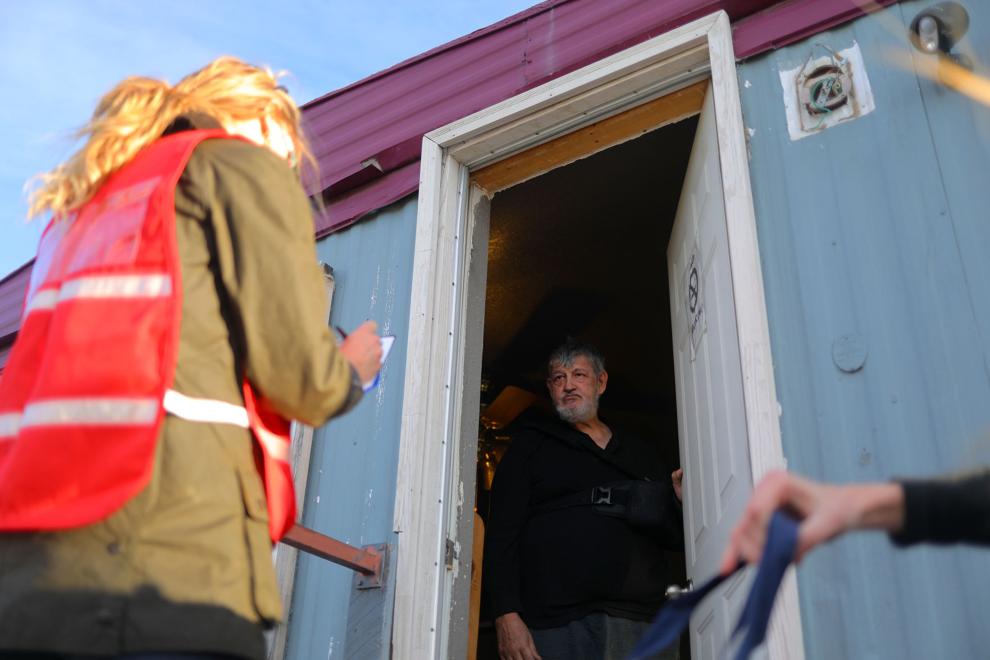 "We assumed people would do what scientists told you to do, and it was a shock to most of us that people did not go along with that," she said.
Good has been the public health nurse for the county for 30 years, and the department consists of her, a part-time certified nursing assistant and a part-time administrative assistant.
Good takes to the health department's Facebook page, where she posts daily updates on case numbers — often with personal pleas to county residents to comply with health directives.
"I don't think any public health nurse or director thought when this happened that we would have the pushback that we've had," Good said.
That pushback is largely due to the politicization of the pandemic, which has made masks, socially distancing and local and state restrictions controversial, said Greg Coleman, director of Park County's emergency management, and COVID-19 incident commander.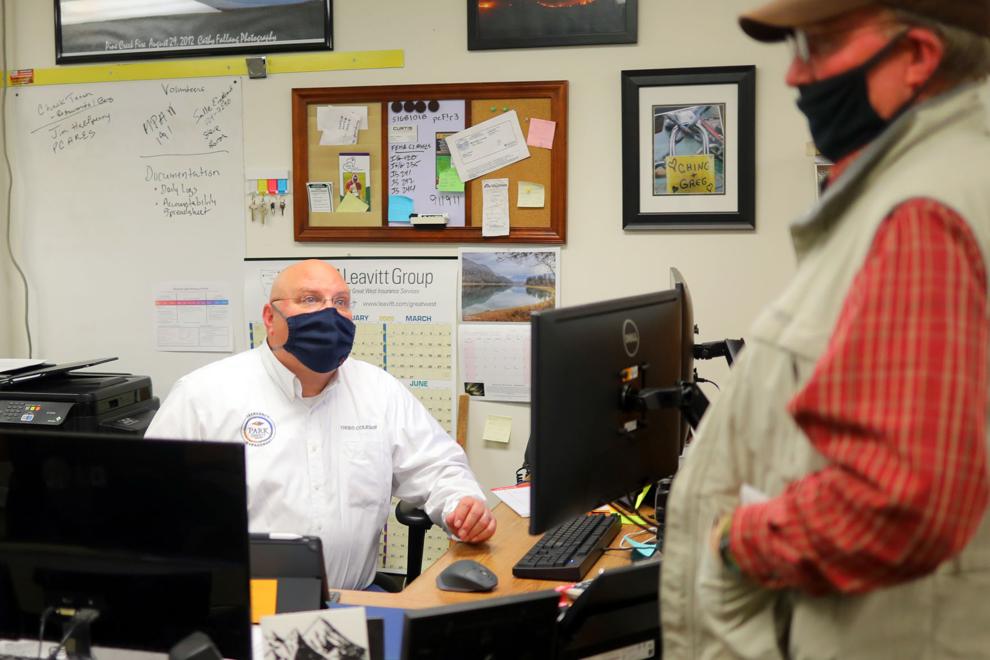 "It's not frustrating, it's sort of sad. You hear of people who get sick or have lost somebody and they talk about how they didn't believe (COVID-19) was serious. By the time their understanding aligns with what the public health system is trying to communicate it's too late."
Communicating and swaying public opinion is one of the larger hurdles for the department, he said. 
"We're trying to provide direction and guidance based on science," Coleman added. 
Burnout
Good, the public health nurse in McCone County, worked every single day from March 11 until Oct. 28. Then she finally took some time off for her mental health.
"It just was time to get away," she said.
Aside from the emotional and mental toll the pandemic is taking — including dealing with a public often unwilling to listen — public health officials are having to work increasingly long hours to keep up with the onslaught of COVID-19 cases as Montana continues to tally record high case counts.
Anna Buckley, the public health nurse in Park County, feels guilty if she turns her phone off after 5 p.m.
Buckley is responsible for initial case investigation where she calls positive COVID-19 cases and identifies close contacts. Then those cases are turned over to contact tracers.
Because of her role, Buckley works closely with contact tracers on all of the cases for the county and she knows if she misses a call, even past 8 or 9 p.m., it only makes the work more difficult for contact tracers.
"On Veteran's I went to get snow tires and it was a 10-minute walk to pick up my car. In 10 minutes I missed nine phone calls," she said.
She often works through meals, breaks, after business hours and on weekends.
"And it's never enough. At the end of the when I physically feel like I can't work one more minute, I still have a million things I should be doing," Buckley said. "It's the worst feeling. You feel like you're failing every because you didn't get everything done."
For many working in public health, the sheer scope of the pandemic — how long it would last — wasn't at the forefront of everybody's mind.
Coleman is used to working on natural disasters, like fires and floods, where work s might exceed 16 hours a for a few weeks.
He wasn't prepared for the sustained level of extra work over the past nine months.
"This is a marathon. It's not a sprint," Coleman said. "It's unusual, it's something we're not used to as first responders or health departments to be engaged at this level of intensity."
Coleman and the public health officer in Park County are working on implementing a chronic stress "debriefing" for health department employees, an exercise similar to a DES exercise for first responders who experience traumatic or high-stress events.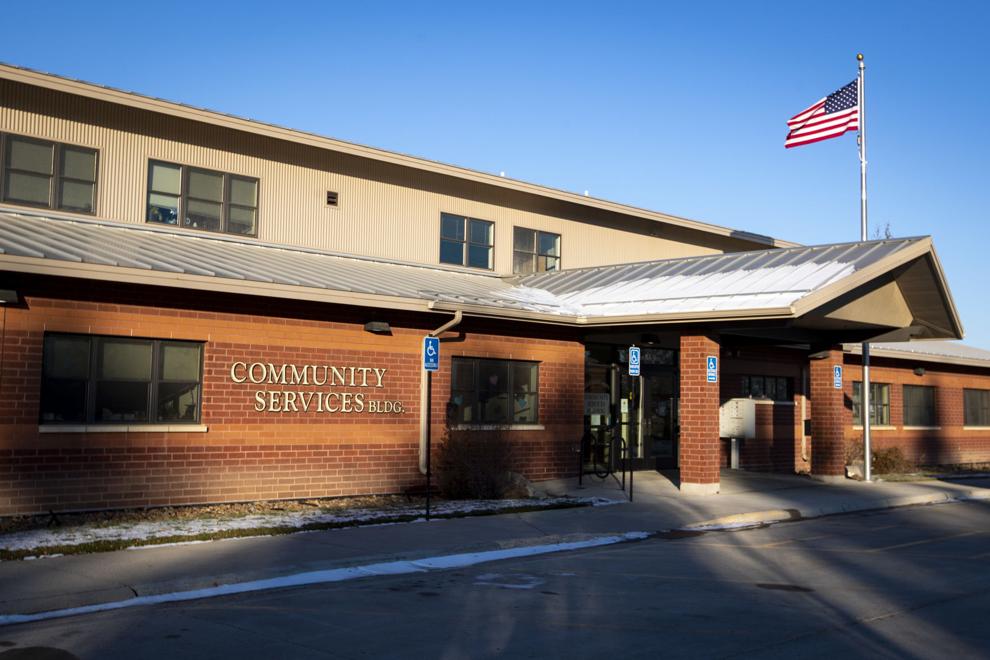 Workload
Time is not on the side of the health department in Richland County, said Stephanie Ler, the department's public information officer.
As of Tuesday the county had 224 active cases.
"If we receive 26 cases in a , that is 13 hours minimum to complete the investigations," Ler wrote in an email.
Many counties, including McCone County, have relied on contact tracers from the state to help ease some of public health's burden. As the state also grapples with a healthcare shortage — particularly nurses — which makes it difficult for health departments to quickly hire and train additional workers.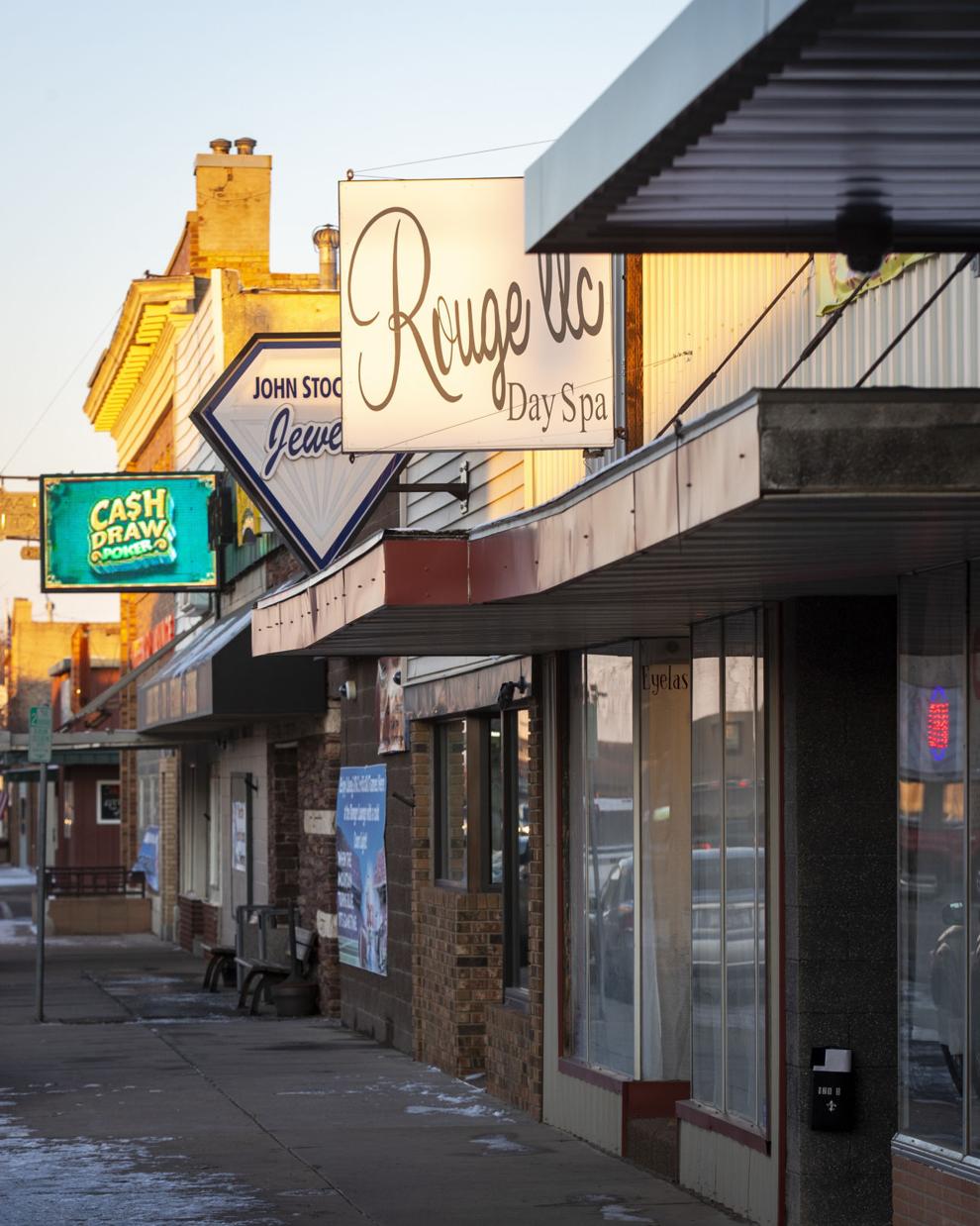 In Park County, which recently saw its first COVID-19 deaths and has begun to see active cases in the triple digits, the workload is beginning to outpace what the small team can handle, even as it tries to keep up with its normal duties, like WIC, flu clinics, school immunizations and sanitarian work. 
"We've needed help for a very long time," Buckley said.
Photos: Park County health workers conduct COVID survey
Park County health department employees survey a neighborhood on the north end of Livingston as part of a COVID-19 survey on Tuesday. The goal of the survey is to get seven participants from designated areas in town that will most accurately represent a cross section of the county's population.