MUSSELSHELL COUNTY — It's been two weeks since the Bobcat fire began its devastating sweep across Musselshell County, but already a bit of green is poking through the blankets of black soot covering many of the hills southeast of Roundup.
Still, Terry Frost, who runs Frosty Creek Angus Ranch with his wife LaVonne, figures it could be another three or four years before their grazing land returns to what it was before the fire.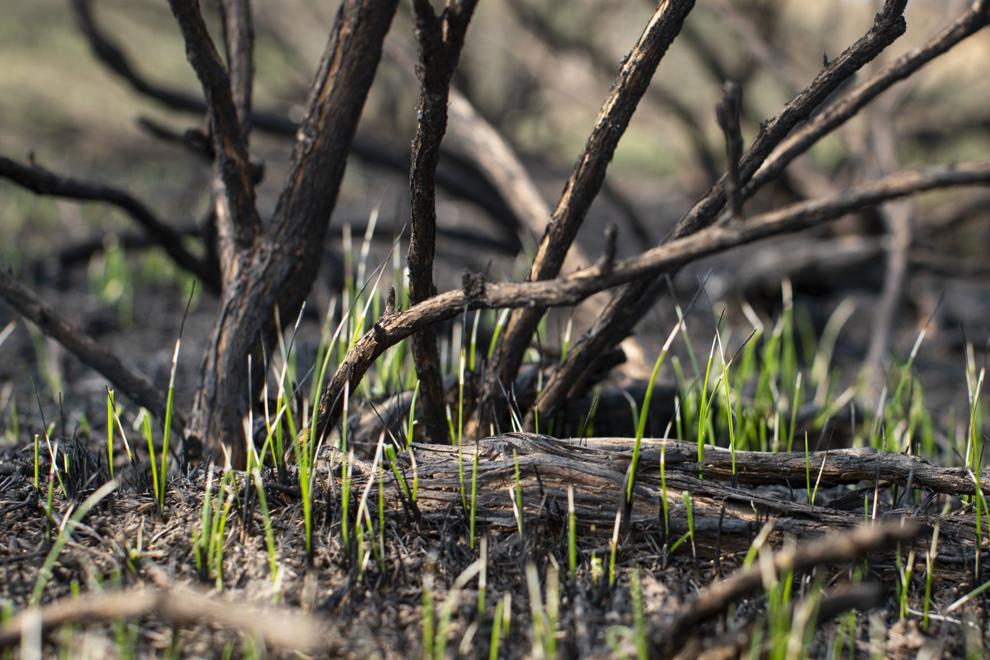 The Frosts felt the Bobcat fire before they saw it. They spotted smoke billowing from a creek bed five miles away and knew their cattle had to be moved. In less than an hour, they were brushing sparks off their shirt sleeves.
They rode dirt bikes out to check on their cattle. The smoke was so heavy, LaVonne said she could see barely a foot ahead of her. She followed the fence line to keep her bearings.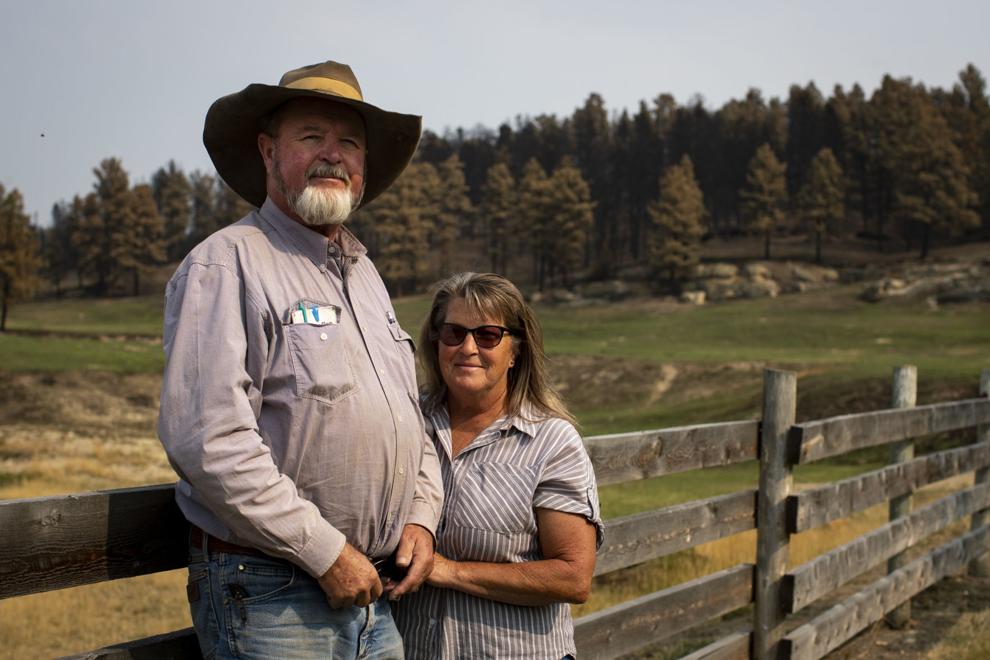 "We just flung open the gates and hoped they'd be smart enough to follow," she said.
By the time they reached the home Terry's parents stay on the property, flames had crested the hill and were heading for them.
During their 21 years raising cattle on Rehder Road, about 15 miles outside Roundup, the Frosts have dealt with three range fires, beginning in 2006. In 2008, they started thinning out the trees on their property, leaving 40 to 60 feet between each trunk, based on guidelines from both the Bureau of Land Management and the Montana Department of Natural Resources. The thinning, however, isn't mandatory or widely practiced, and Terry knew it was only a matter of time before the next fire roared toward their property.
"You can't blame people. They love their trees. They buy a piece of ground to get secluded," he said.
"And then they're locked in," added Lavonne.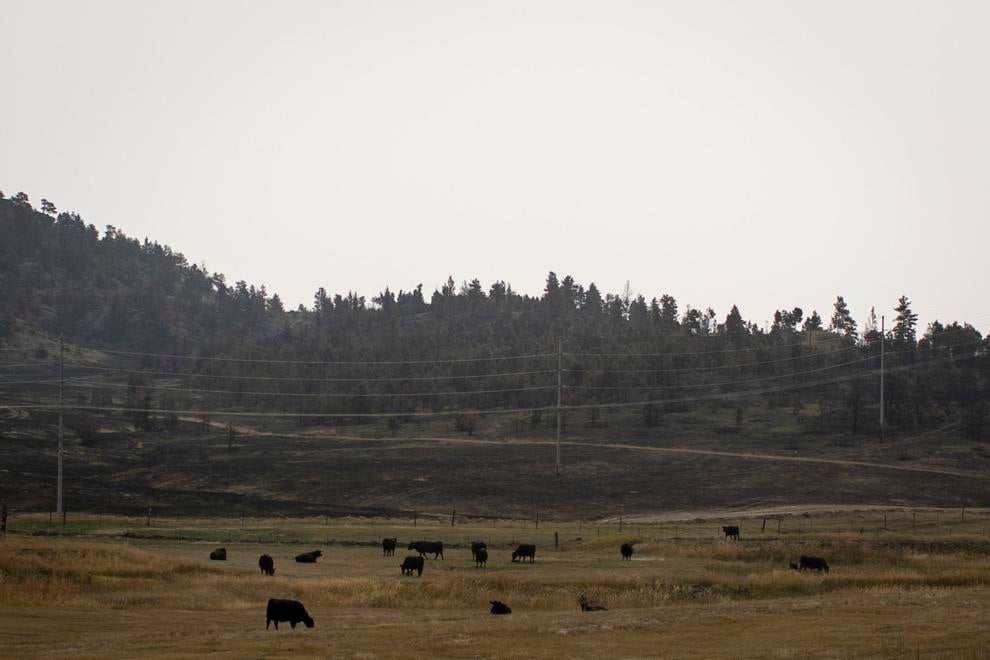 Running on adrenaline
The Frosts were among dozens of homeowners pushed out off their property by the Bobcat fire. For a time, Highway 87, the main route to Billings around 40 miles away, was closed.
"During those first few days, you're running on pure adrenaline until you hit a wall," Lavonne said. "You lay down, but you don't sleep."
When the Frosts returned to a corral that faced their home, a saddle barn, a work barn and a cattle barn had collapsed into a deflated heap of torched wood and corrugated panels. A single surviving beam still stands upright like a charcoal sentinel next to the corral.
"We've lost everything that we need to manage cattle," LaVonne said.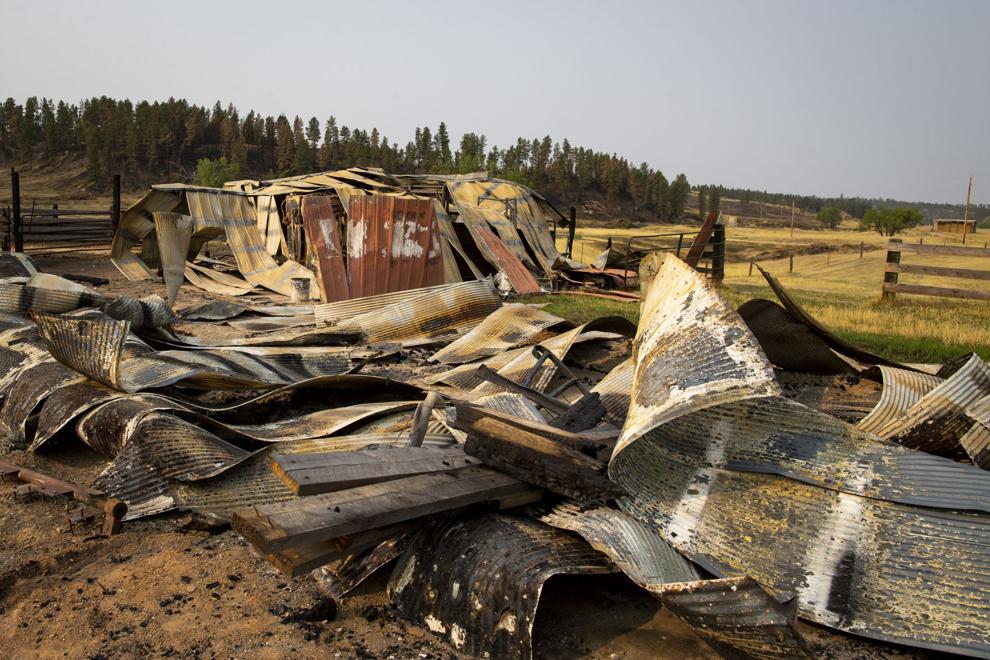 The family's homes and a garage, however, remained untouched, saved perhaps by the freshly watered lawn and garden that stood between those buildings and the charred barns.
The restoration of their ranch begins with laying down about 15 miles of fence line, at about $9,000 a mile.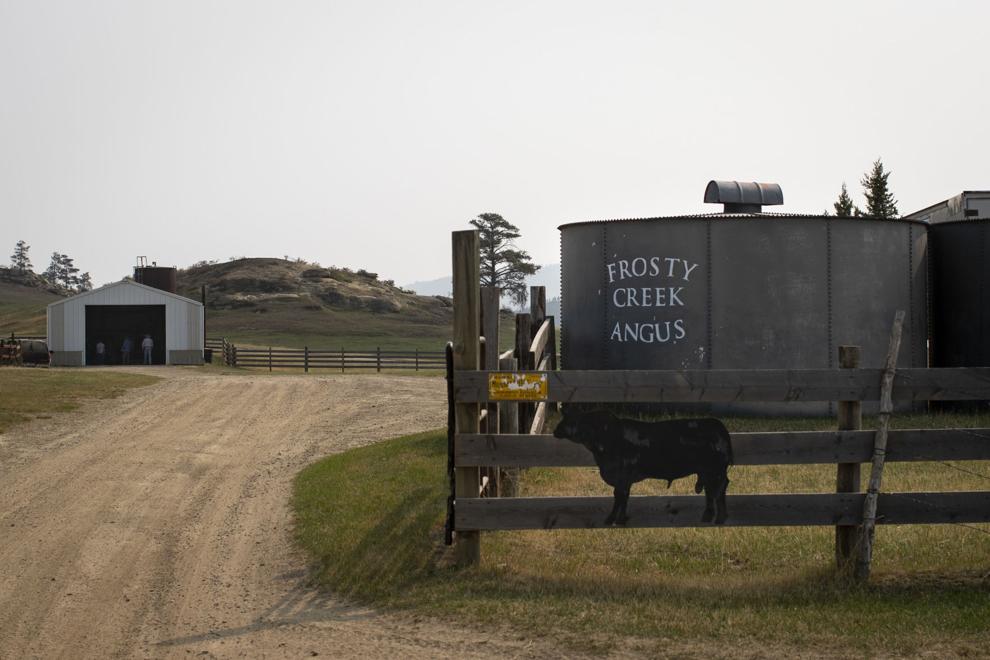 Joining the green grass poking through on the Frosty Creek Angus Ranch are dozens of newborn calves. Several years ago, the Frosts decided to calve in the fall, which this year started about the same time the fire did. Since Sept. 2, the Frosts have lost nine newborns. By Friday morning, however, two more tagged calves joined the nearly 50 that were delivered successfully.
"We're still worried about this smoke lingering around, and the respiratory problems that might come up later on down the road," said Terry said.
Fire crews were working on Frost's property until as late as Sept. 14. The family, with their own 450-gallon water tank, joined the firefighters in dousing hotspots.
Homeowner's insurance, rancher's insurance and support through the USDA's Farm Service Agency will bring in some of the funds needed for new fencing and hay. Neighbors, friends, kids and grandkids will bring the labor.
Hay has already arrived from a donor in Glendive. Saddles to replace the tack lost with the horse barn came in from Lewistown. Van Dyke's Supermarket in Roundup supplied the ranch with drinks.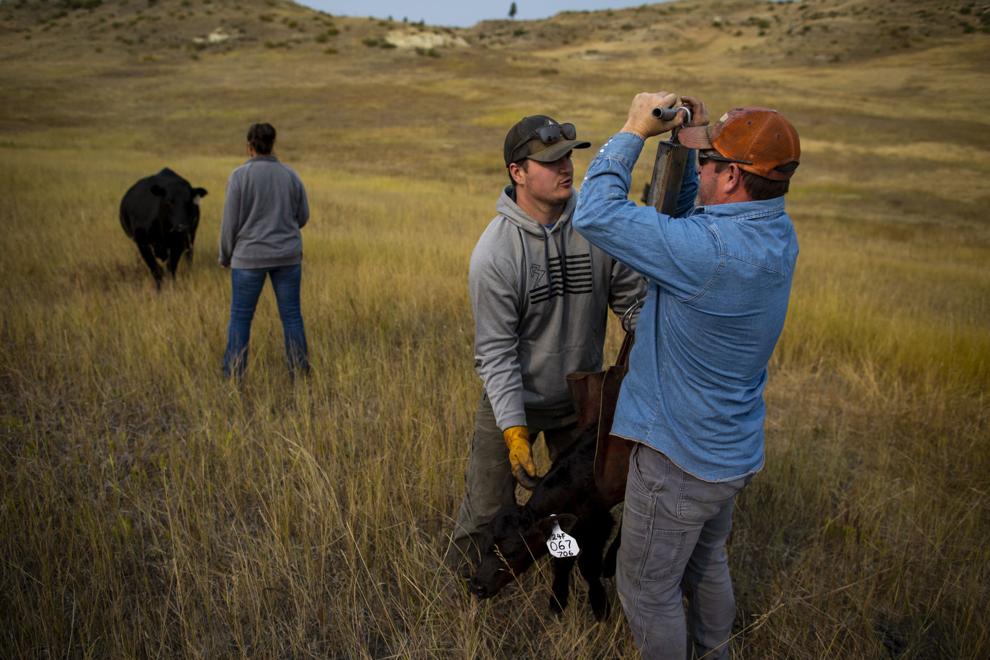 An unwelcome routine
Septembers in Musselshell County have developed a sad and all-too frequent routine as range fires have become a regular hazard of rural life. After a fire from hell in 1984 cooked 173,000 acres, destroyed 44 homes and killed one volunteer fire firefighter, the county got a little rest.
Then, beginning in about 2006, it seemed like fires swept through nearly every year. And, when the fires didn't come, the floods did. In 2011, the Musselshell River swelled over its banks and flooded part of Roundup up to the roof lines. Residents ferried groceries to their stranded neighbors. In 2014, the river flooded again, in some places even changing course, leaving some irrigation pumps high and dry and far from the new riverbank.
The scars of the Hawk Creek fire in 1984 are still visible along Highway 87 on the way to Roundup. The fire scorched a 35-mile long swath through the Bull Mountains and left the area, as one resident put it, as barren as the surface of Mars.
The Dahl fire in 2014, the worst in Musselshell County this decade, destroyed 73 homes and 150 outbuildings.
The phoenixes who make up the county's population now seem resigned to the cycle of catastrophe and rebuilding.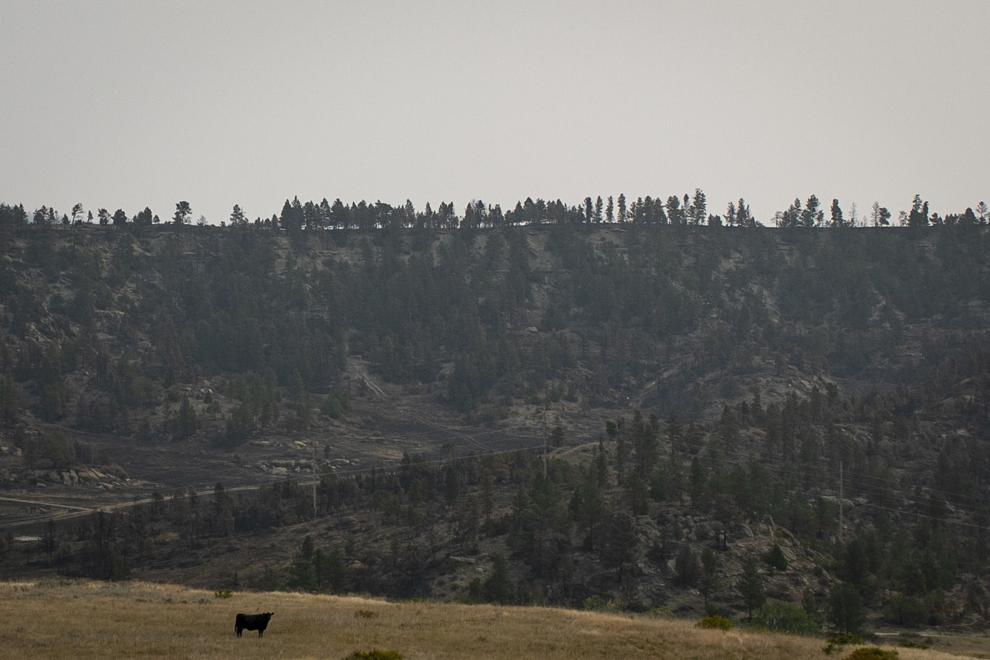 This year, the Bobcat fire burned 14 homes and just over 30,000 acres, and wasn't fully contained until just last Thursday. It was one of numerous fires burning simultaneously across Montana, including big fires in Garfield, Rosebud, Big Horn and Gallatin counties. For several hours, the entire town of Jordan in Garfield County was dark except for firelight and headlights after residents were ordered to evacuate and the town's power was cut off.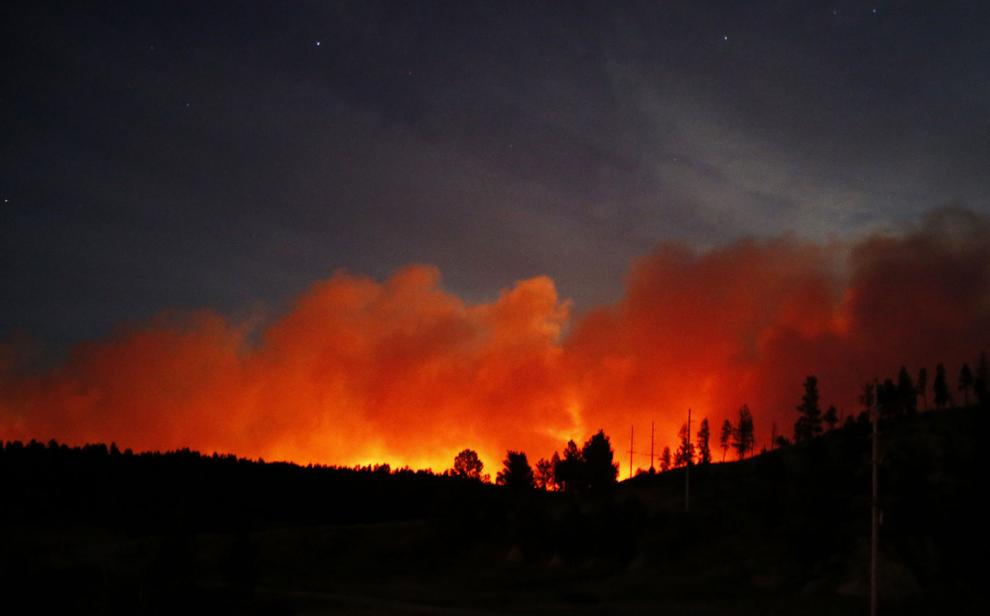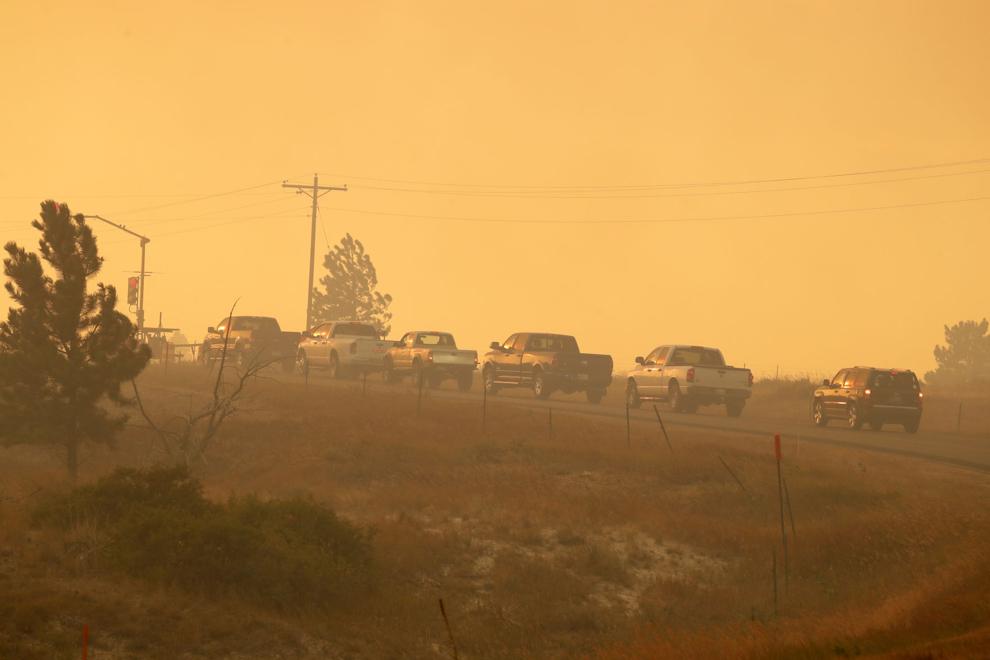 South of Roundup, Susan Olson, a retired rancher who these days leaves most of the work to her grandson, watched the Bobcat fire creep right up to her property. Her grandson and others were ready with water pumps, and the ranch lost none of its nearly 150 cattle after they were moved to a creek bed.
"We were lucky," she said.
"Lucky," in this case means losing only about 300 acres. Olson, who once served as a county commissioner, remembers well a the Hawk Creek fire that tore through two-thirds of her family's property.
"It seems like fires like to come here every few years," she said.
A lost dream home
Many of those evacuated this fall from the Bobcat fire were given a three-hour window to grab whatever that wanted to save from their homes. Sharli Swinehart and her husband had been building an off-the-grid cabin over the past year in one of the areas that was evacuated and were away as the fire approached. She was getting photos and videos from friends as the fire burned around their Spring Hollow-area property.
Three days into the fire, all they had lost was an outhouse.
Then, three days later, all was lost.
"We put so much time and work into our cabin, and it's just heartbreaking that it's gone now," she said.
Swinehart, who had been on a trip to visit with family when she started tracking the blaze via Facebook updates, said the cabin was nearly complete with newly installed solar panels. Since the Bobcat fire was contained, she returned to the property just once.
"You don't just lose the structure with the fire, you lose the attractiveness of the area. Everything's burned now," she said. "Luckily, we're told that the green should return by the spring."
Options for the Swineharts in terms of help from the county, she said, depend on whether she and her husband decide to rebuild. That's a decision that they're putting off for now.
"Going off the grid, like building the cabin, is a point of pride for us. We built it away from any trees, thinking that it would be safe in case of a wildfire. If we did decide to rebuild, it would mean more research for us," she said.
'Master of disaster'
Abbra Firman, the area coordinator for the American Red Cross, said she and the organization's 11 volunteers helped find hotel rooms for 19 Musselshell County families forced to leave their homes. Firman has been overseeing the relief effort in coordination with the county's Department of Emergency Services.
Because of the threat of spreading COVID-19, the organization couldn't offer any cots or sleeping spaces at its temporary shelters, first at the Community Center and then at a Mormon church in Roundup.
"We really are trying to be very cognizant of living in a pandemic universe while conducting an emergency response," she said.
Musselshell County reported its first death due to COVID-19 Sept. 10.
As the Bobcat fire began its race across the county on Sept. 2, bags of food started flowing out of the basement of St. Benedict's Catholic Church on Main Street and then on toward crews stationed on fire lines.
Pat Perrella, born and raised in Roundup, has headed the response of the Knights of Columbus in the county as its Grand Knight for nearly a decade, earning him the nickname the "Master of Disaster."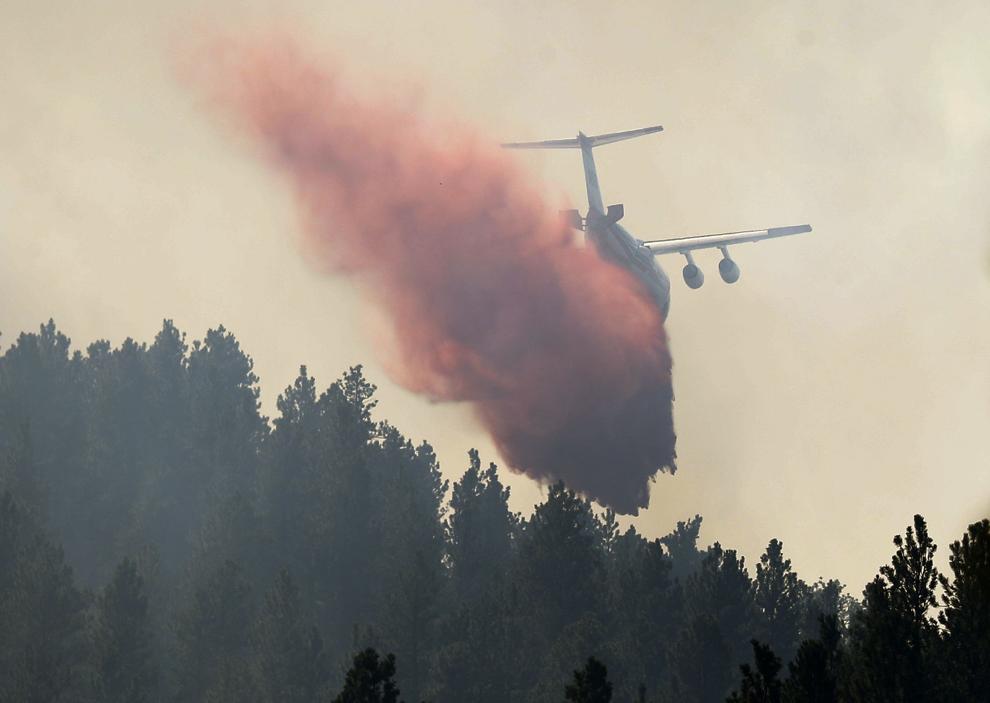 After getting the call from DES workers, members of the order gather in the kitchen of the church and immediately go into bagging cookies, chips, burgers or hot dogs and diced watermelon, a delicacy on the fire line.
Perrella tallied 360 bags of food leaving the church, all made on an assembly line of folding tables. Now that production has stopped, nine tables are still stacked with snacks and canned goods. What doesn't get sent out to families left homeless will be donated to the Billings Food Bank, or stockpiled for the next fire or flood.
---
Photos: Frosty Creek Angus Ranch recovers from Bobcat fire
Photos: Frosty Creek Angus Ranch recovers from Bobcat fire near Roundup
Frosty Creek Angus Ranch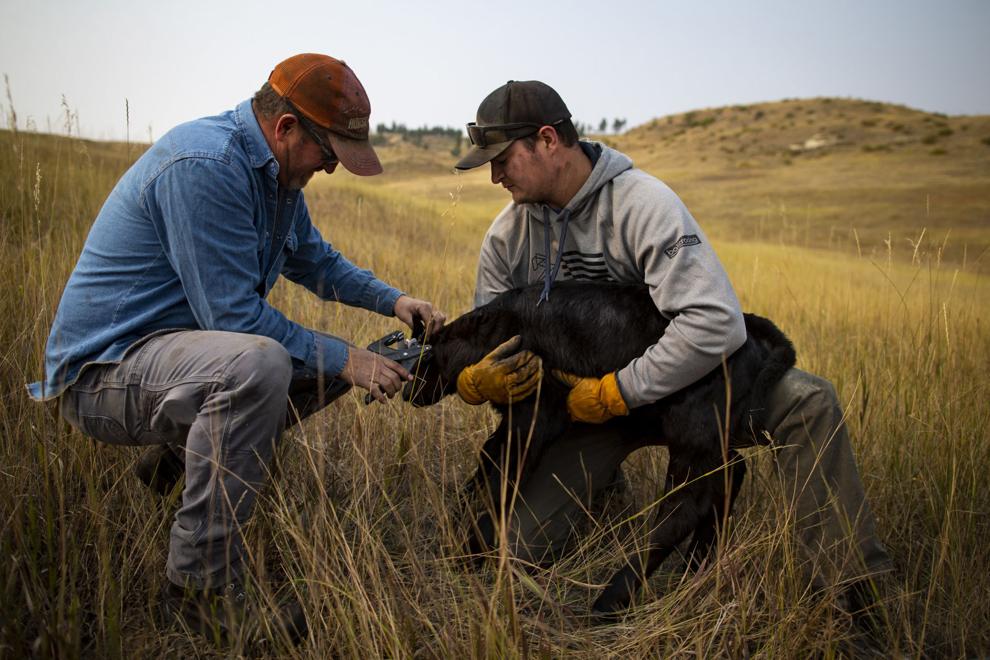 Frosty Creek Angus Ranch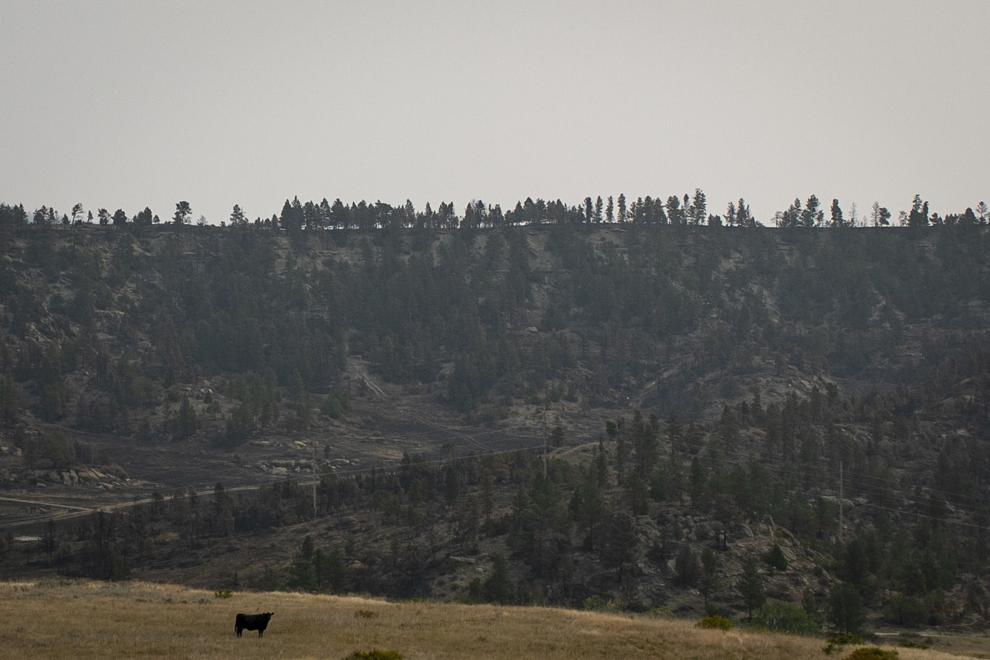 Frosty Creek Angus Ranch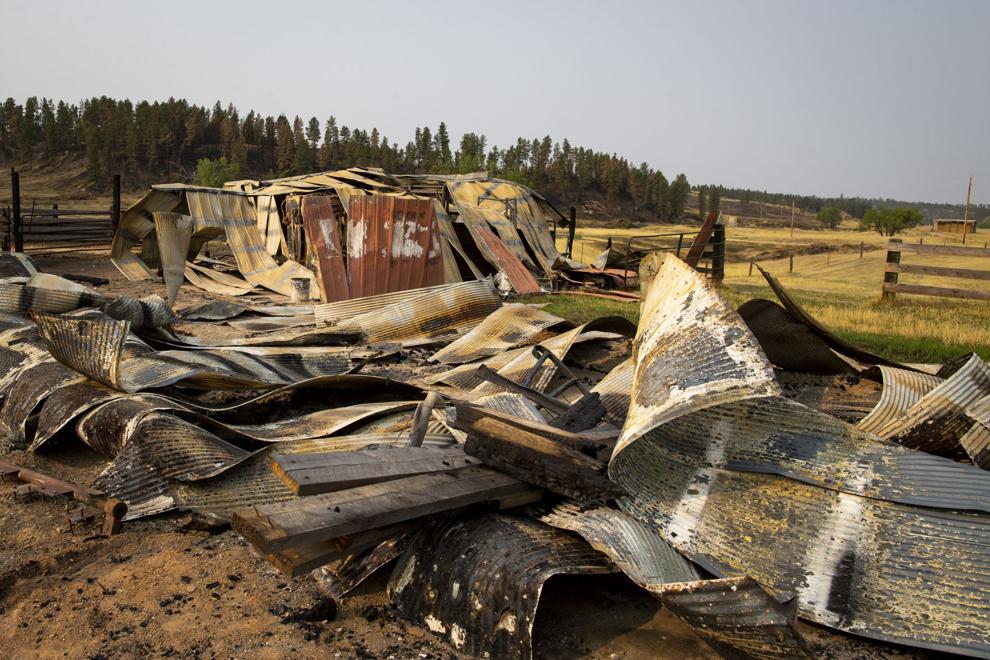 Frosty Creek Angus Ranch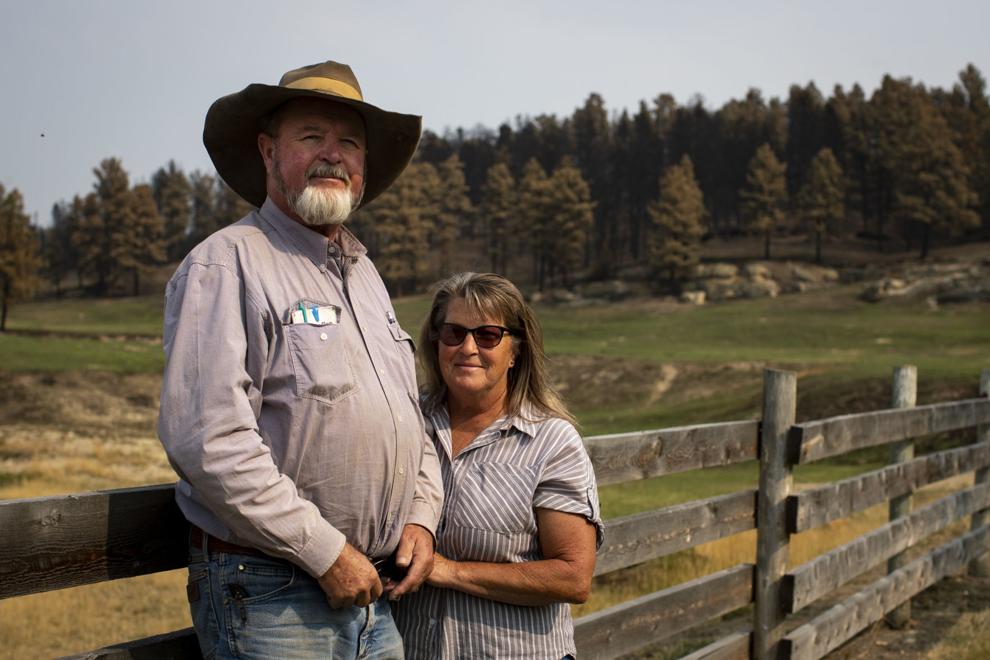 Frosty Creek Angus Ranch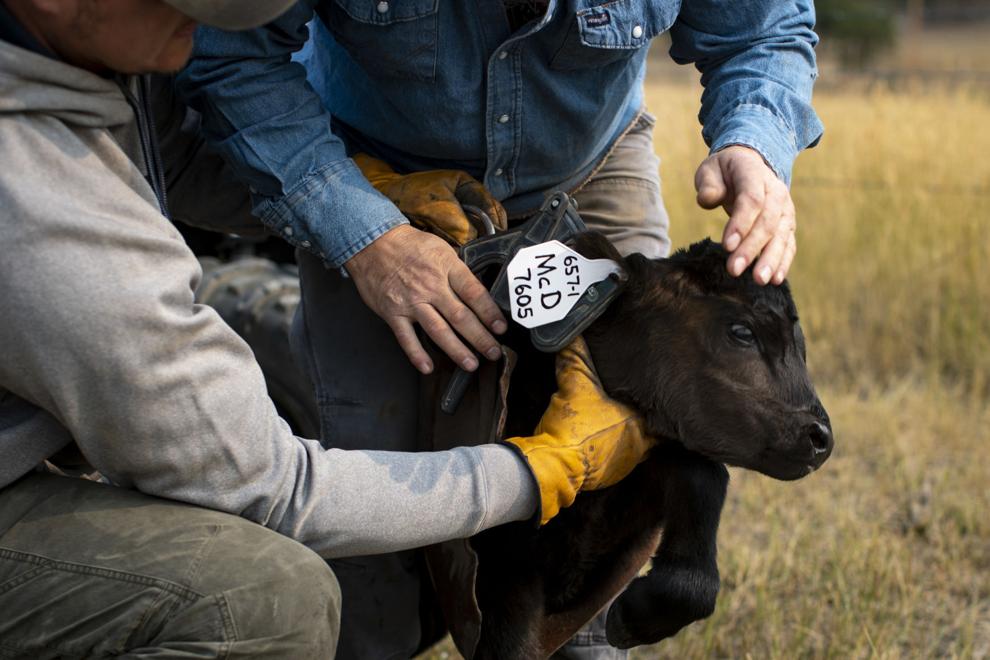 Frosty Creek Angus Ranch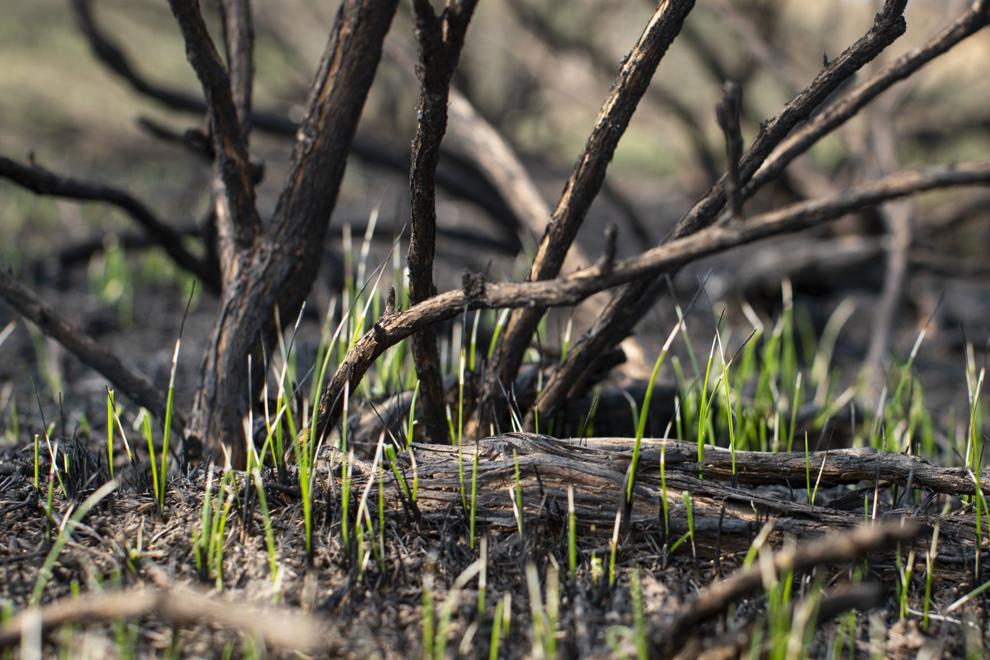 Frosty Creek Angus Ranch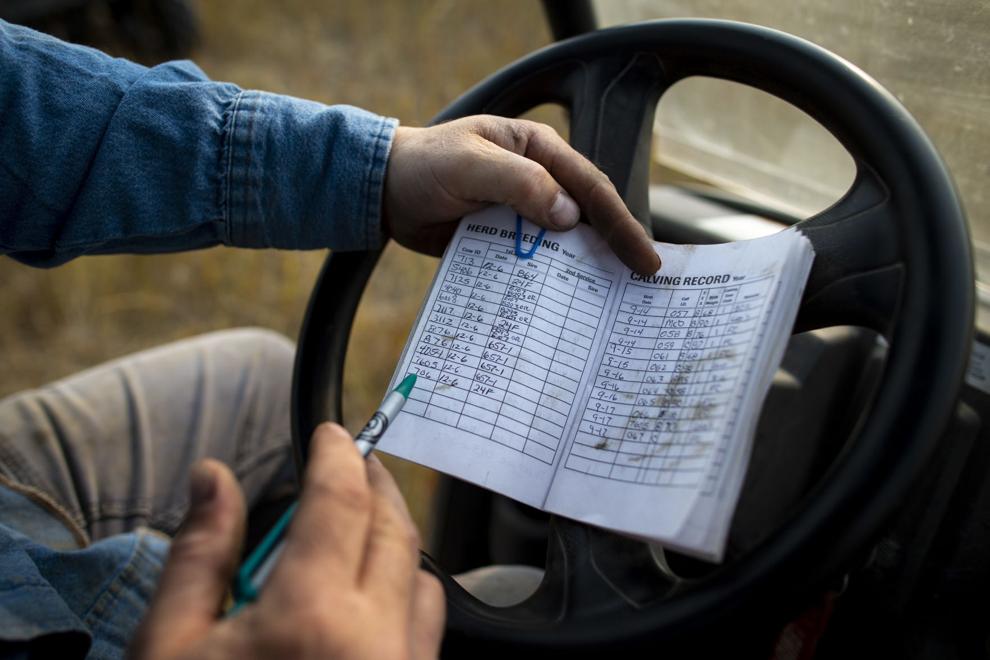 Frosty Creek Angus Ranch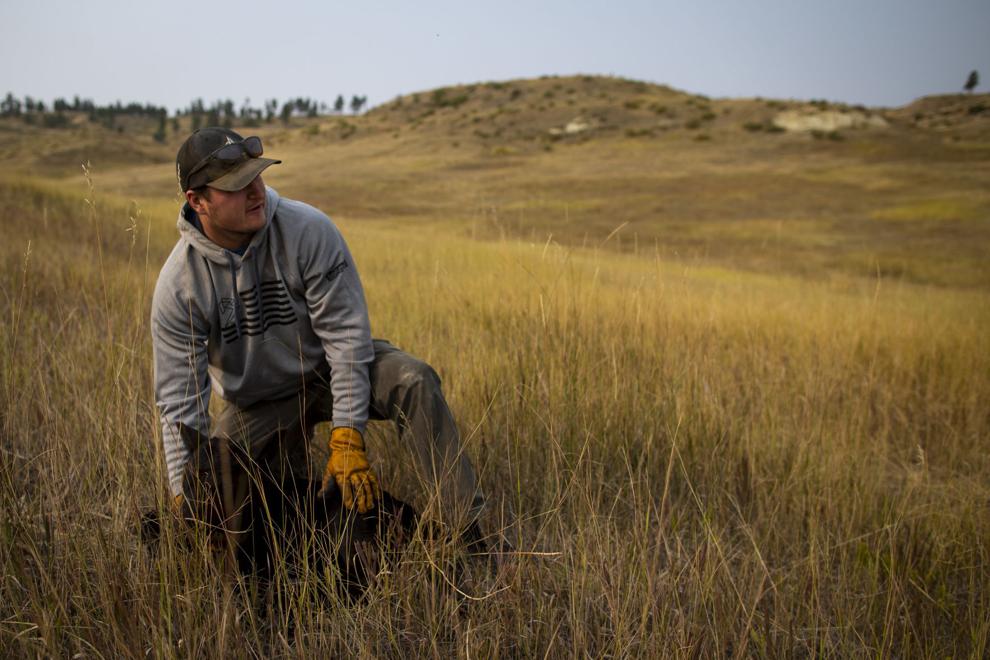 Frosty Creek Angus Ranch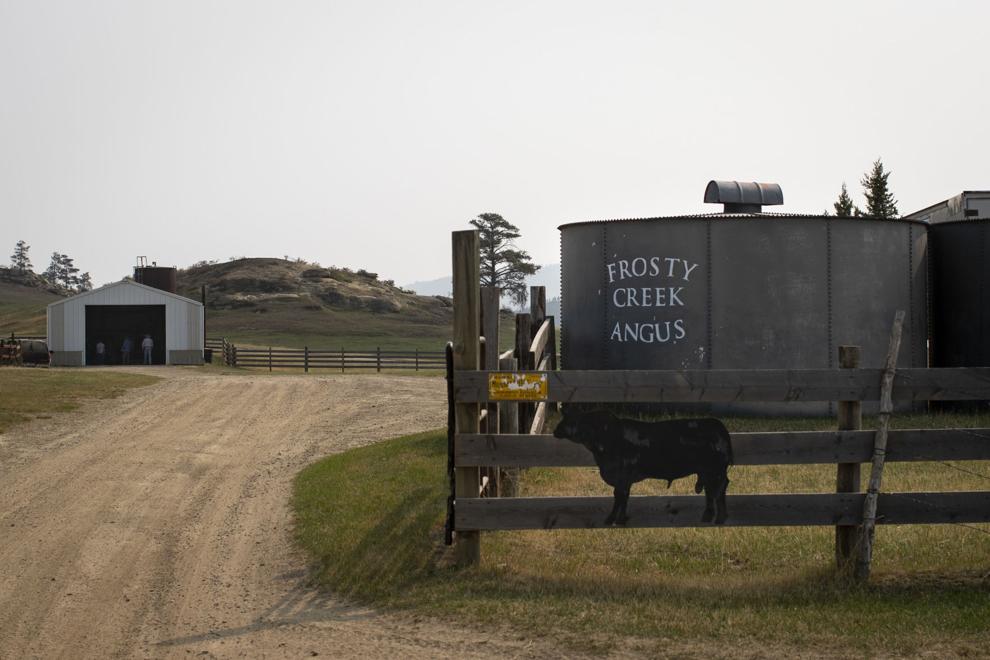 Frosty Creek Angus Ranch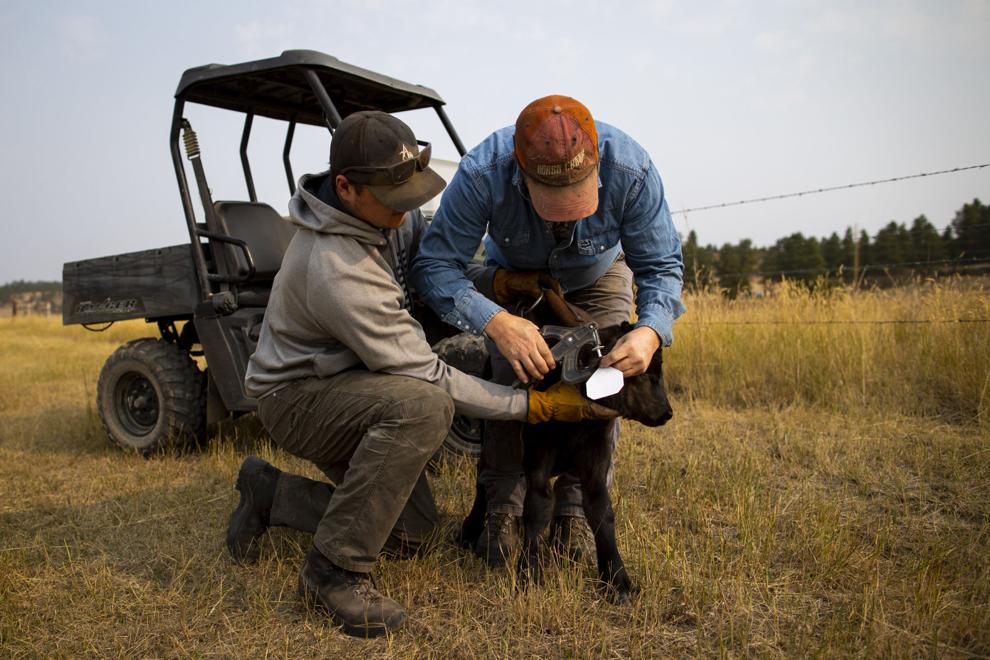 Frosty Creek Angus Ranch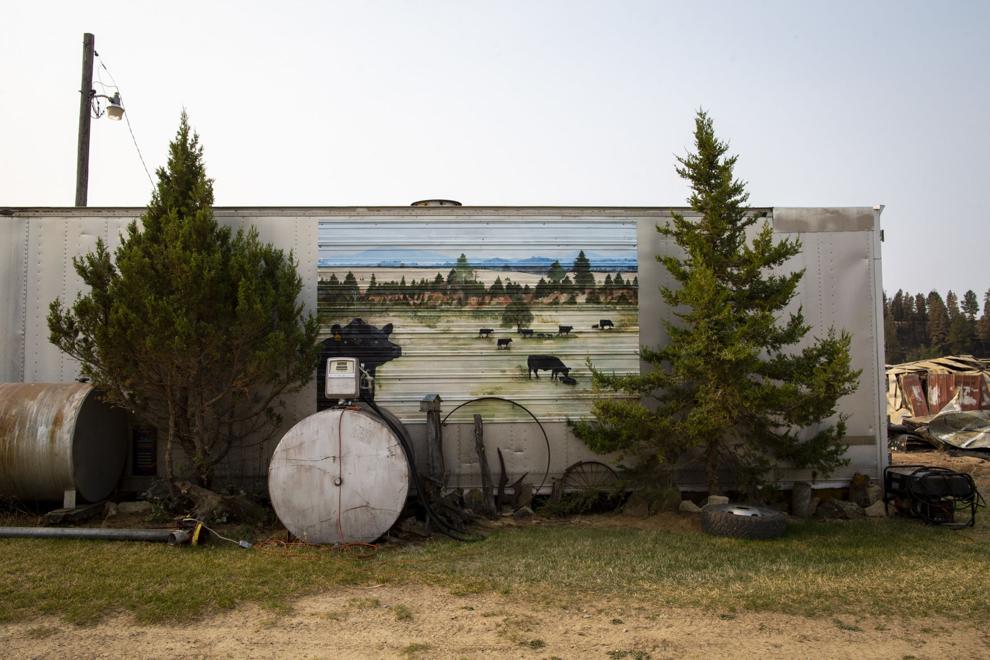 Frosty Creek Angus Ranch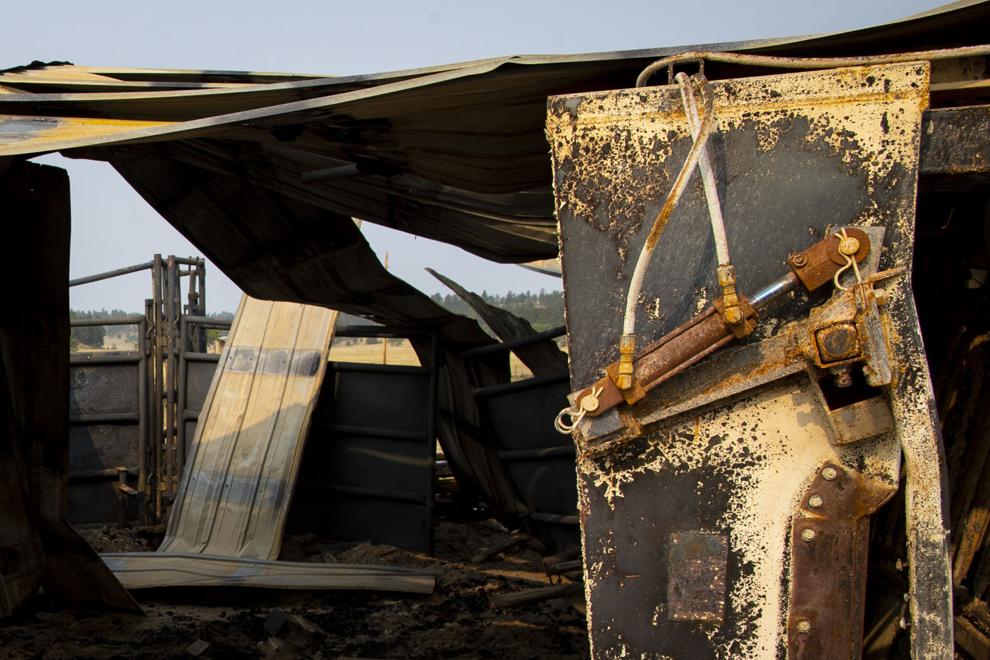 Frosty Creek Angus Ranch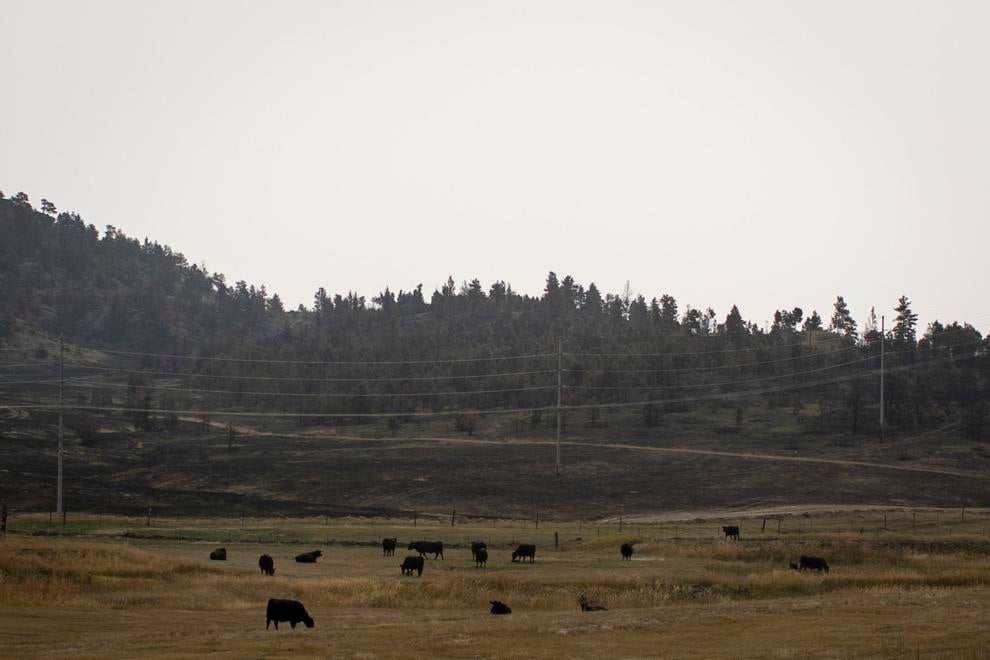 Frosty Creek Angus Ranch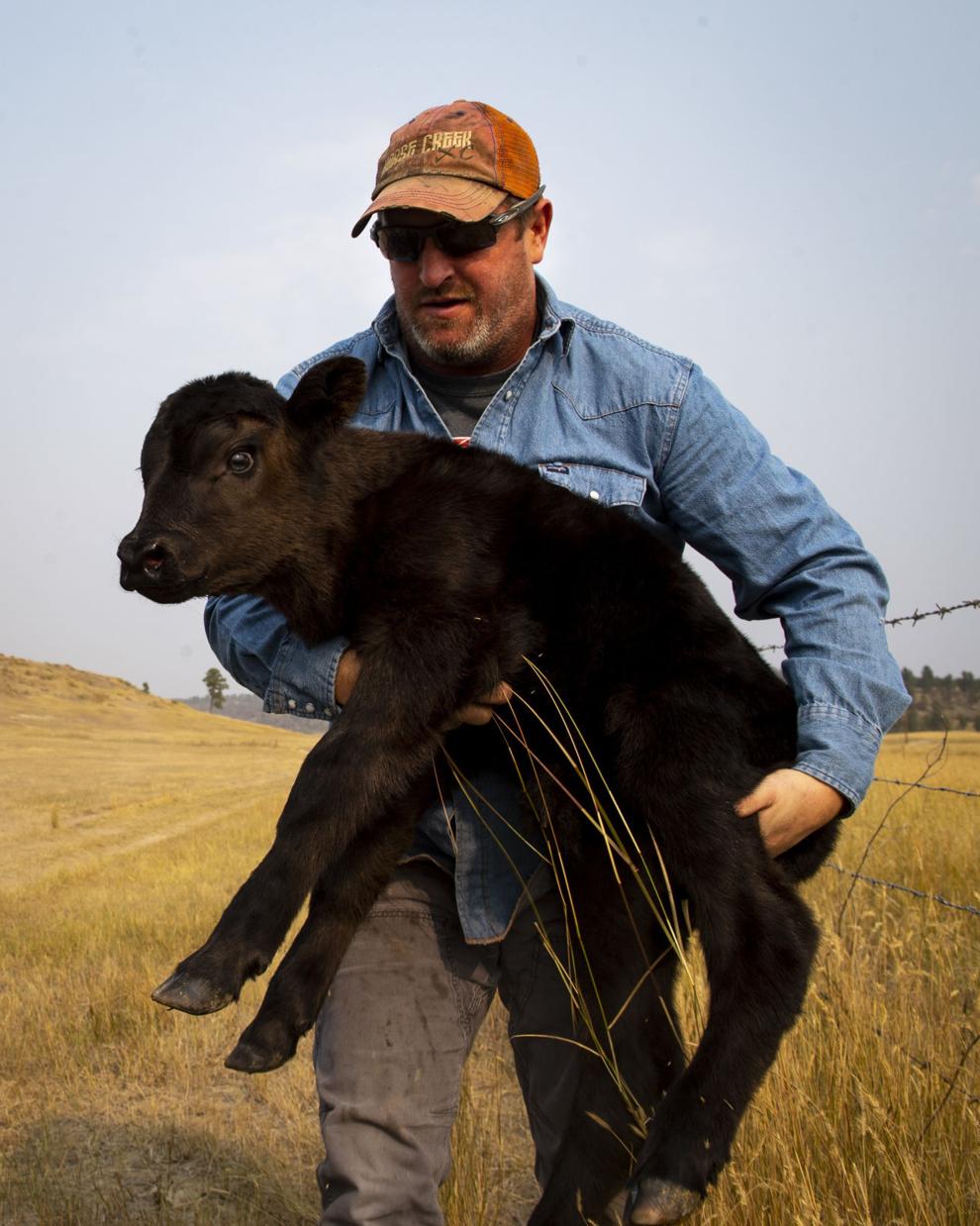 Frosty Creek Angus Ranch