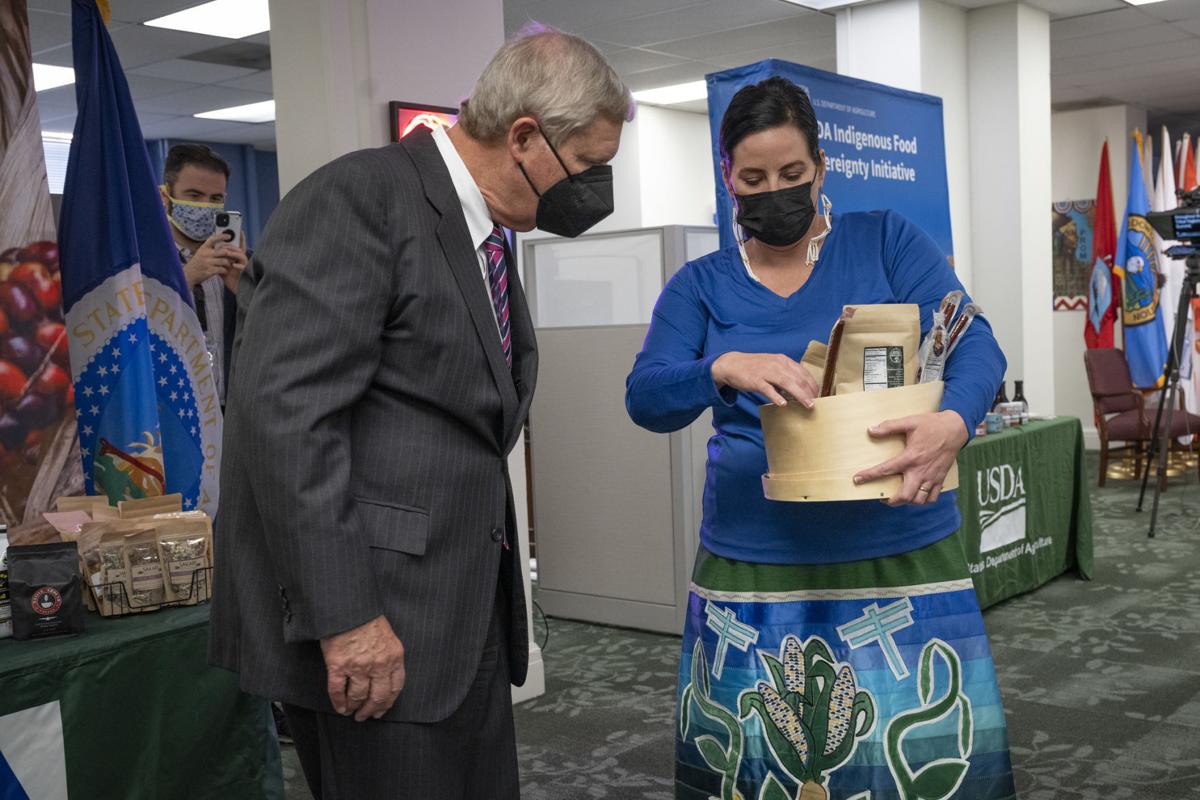 The United States Department of Agriculture recently announced new initiatives marking its commitment toward Indian Country and tribal self-determination. 
"USDA respects the unique nation-to-nation relationship between the federal government and tribal nations,"  USDA Secretary Tom Vilsack said recently. "Today, we launch initiatives that reframe and reimagine how USDA supports Indigenous agriculture and tribal communities."
The Food Sovereignty Initiative includes partnering with tribal organizations on seven projects for federal food programs and promoting traditional foodways.
Among the programs announced is a tribal seed saving project with Indigenous Seed Keepers Network.
"The Indigenous Food Sovereignty Initiative is amazing and historic," said Heather Thompson, director of the USDA Office of Tribal Relations.
The tribal relations office wants to provide seed cleaning mills and create two regional seed processing hubs. The agency is aiming to create seed bank policies that are informed by local Indigenous communities.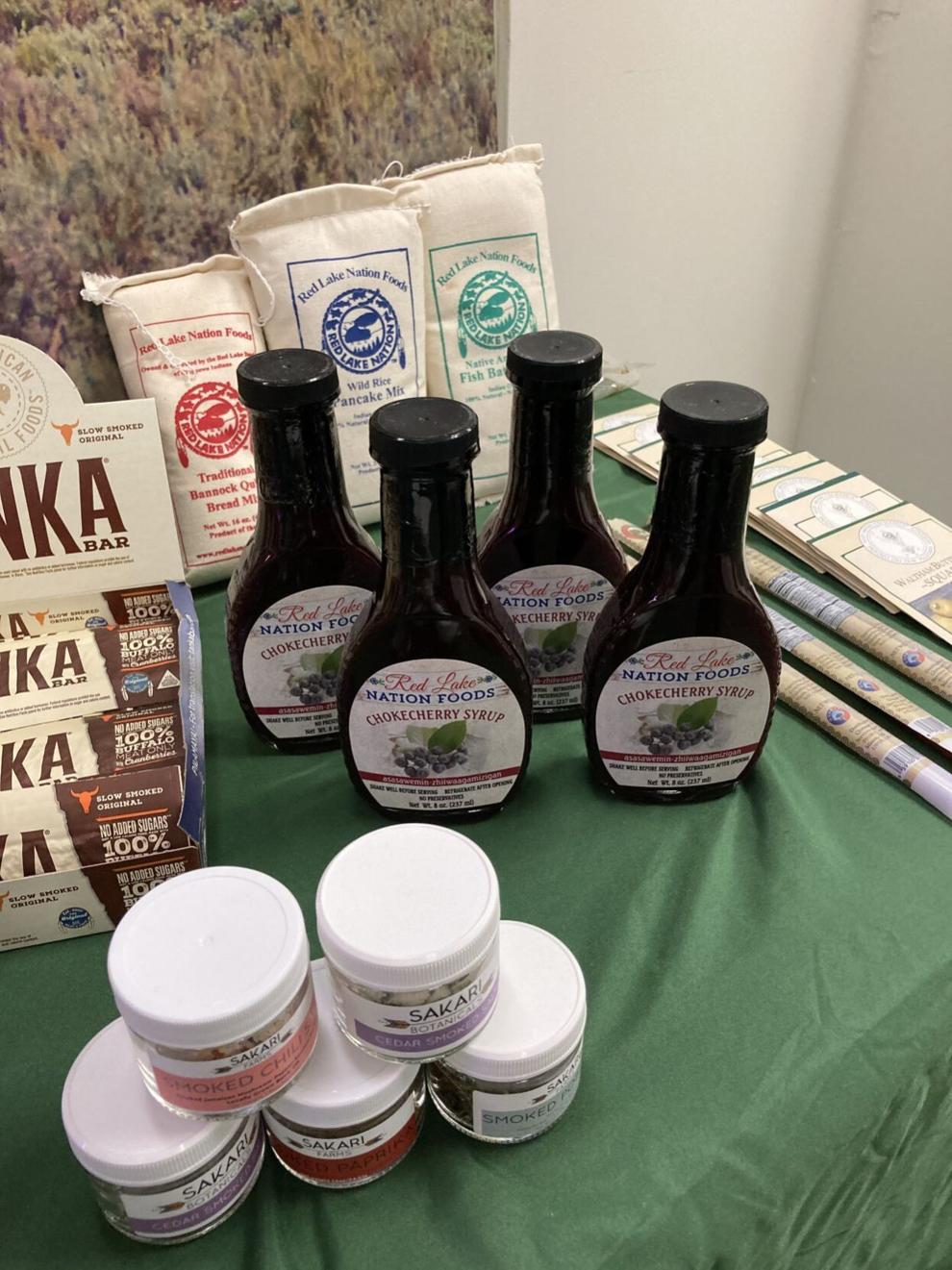 Thompson, a member of the Cheyenne River Sioux tribe, said the USDA has historically operated from a very Western perspective.
"We finance monocropping, western monocropping, and western domestic animals and promote and support that which is fantastic and it feeds America but it's a very different perspective than a lot of Indigenous communities," Thompson said. "It's different foods. We've lost the diversity, for example, of corns that a lot of the Indigenous communities have propagated historically."
She said we've lost that knowledge by not funding and supporting the traditional ways to prepare foods that make them more nutritional.
"For example, where I'm from in the Great Plains, the chokecherry, when you prepare that in an Indigenous manner and you smashed the pit into the cherry, rather than just getting the cherry juice out, it becomes a carcinogen but we have westernized and mass produced the cherry with just the juice and lost that Indigenous component of the foods," Thompson said.
The announcements are a step toward protecting and funding the preservation of Indigenous foodways.
"It's been a challenge to rethink our programs from the lens of tribal self-government or tribal self-determination. And so we have two pilot projects right now," Thompson said.
The USDA committed to expanding tribal self-determination and restoring tribal co-management authority over the National Forest System.
Through the USDA's Food and Nutrition Service, a $3.5 million pilot program will provide eight tribal nations flexibility and purchasing power over the Food Distribution Programs on tribal lands.
It will allow tribes to purchase food directly from commercial distributors instead of being forced to go through the USDA, which does not prioritize local Indigenous food systems.
"The goal is to rethink how USDA does business in Indian Country, from what types of food we fund. So that we start to think about empowering Indigenous foods and the growing and propagating of Indigenous foods, strengthening our Native producers and buying their products and incorporating more Indigenous foods and Native produce foods into our food packages," Thompson said.
Other aspects include researching and reviewing where statutory expansions are needed.
The Department of Interior and USDA Forest Service committed to helping tribes co-manage, or work more collectively on, lands that are important to them.
"They're small but important steps in the right direction," Thompson said.
University of Iowa College of Law Dean Kevin Washburn, wrote a paper on tribal co-management of federal public lands and applauded the announcement.
"It's a great idea, I'm very excited about it," Washbburn said. "Co-management … there's a lot of different ways to do it."
He says tribes are desperate to be more engaged with public lands.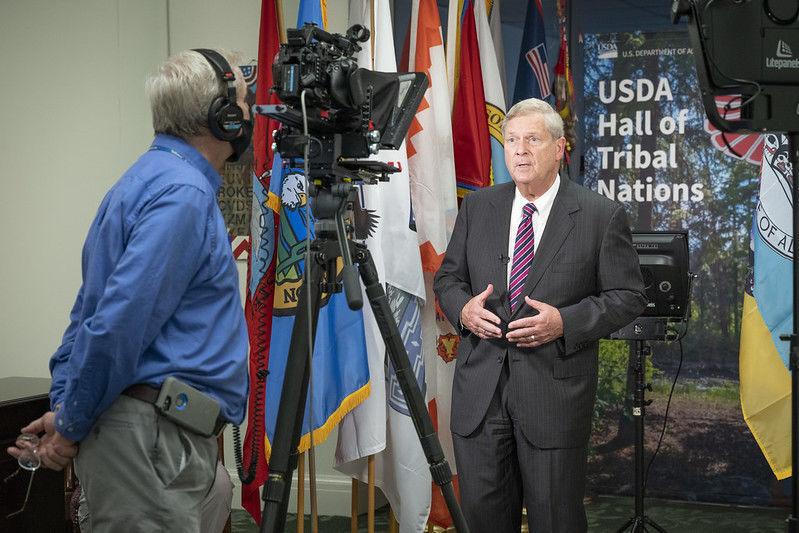 "They have lots of interest when it comes to wildlife, sacred sites and they have deep relationships with these lands. They have long clamored for the ability to help steward these lands," Washburn said.
Tribes have centuries of ecological knowledge that they bring to management of land.
"There are hundreds of millions of acres of public lands in the U.S. and many are adjacent to tribes. There are lots of opportunities. I'm looking forward to seeing what agriculture and Interior do to further these relationships," Washburn said.
Farmer lawsuit
Some people are still skeptical.
Kara Boyd is the president of the Association of American Indian Farmers. Boyd has been in a legal fight over federal funds that were announced earlier this year, meant to help minority farmers with debt relief.
The USDA announced a program that would help Indigenous, Black, Latino and Asian American farmers outlined in the American Rescue Plan earlier this year, but those funds have been tied up in federal court.
A federal judge has temporarily blocked the disbursement because white farmers are suing the USDA over the program, in multiple states, saying the program harms them.
Boyd says the funds are urgently needed to help minority farmers who are combating the pandemic on top of centuries worth of discrimination.
"For USDA to not take, I think, the forward stance that the discrimination actually is ongoing and we have farmers who are currently still in 2020 and 2021 filing discrimination complaints against USDA," Boyd said.
The Association of American Indian Farmers is holding its position in the cases out of Florida, Tennessee and Texas.
"It's very alarming and concerning to people of color who have experienced racial discrimination. I don't think any white farmer has really been discriminated against because of the color of their skin," Boyd said. "Our farmers have had their applications torn up and thrown in the trash. You know, we have Native American farmers that have been lynched as well as Black farmers."
No payments have gone out. She said there are roughly 8,000 Native farmers who are eligible to receive the debt relief.
"I have farmers that are reaching out to me continuously asking for updates and unfortunately we don't have those, the Florida case is set to go to discovery in the spring and to trial by the summer," Boyd said.
Thompson couldn't comment on the ongoing litigation but said Vilsack supports Indigenous farmers.
"The secretary is very committed to Native farmers and as you know, Native farmers made up about 50 percent of the USDA farmers that were identified during that program," Thompson said.
"That's always a challenge being an Indigenous person and in a western governmental structure and there are pros and cons to both. I always say there's inside baseball and there's outside baseball," Thompson said. "We kind of need people doing both, putting the pressure on externally and then putting the pressure on internally. So I have to say, I've been pleasantly surprised."
Indian Country Today is an independent and nonprofit multimedia news enterprise covering tribes and Indigenous people throughout the Americas.