It's going to take more than law enforcement to win the drug war, Vice President Mike Pence said Wednesday during the Billings stop where he spoke at a health care center and visited an alternative treatment center for women with children.
"I want you to understand that we can't arrest our way out of this problem," Pence told a group of health care and law enforcement professionals at RiverStone Health Lil Anderson Center, where the discussion centered on meth addiction and the U.S. Southern border.
The vice president said drug treatment, specifically treatment that included families in the rehabilitation process, is essential. He stopped at Willow Way, an inpatient rehabilitation center where mothers recovering from substance abuse receive treatment for up to 18 months while living with their children. Three mothers shared their stories with Pence and his wife, Karen Pence. U.S. Sen. Steve Daines and Rep. Greg Gianforte were also at the table.
"When you're a mom without your child, you lose your purpose and you lose who you are," said Te-amo Staudinger, a Willow Way patient. "And it's really hard to want to find your way back. So, I was lost for a really long time."
Staudinger lost her child to the state when the boy was 1 month old. Her rehabilitation led her to Willow Way by way of referral, and the mother and son, now more than 1 year old, live in recovery together.
"Once you get in this program and you get your child back in your arms, the person you look at the in the mirror isn't a stranger anymore," Staudinger said. "You recognize who you are again. And I have so many coping skills I've learned in this program. I know I can be a good parent and I know I can do this."
The Pences called Staudinger and the other mothers inspirational. Wednesday was the Pences' third trip to Montana since 2017. Karen Pence gave each child a backpack with a coloring book featuring the couple's dog and cat.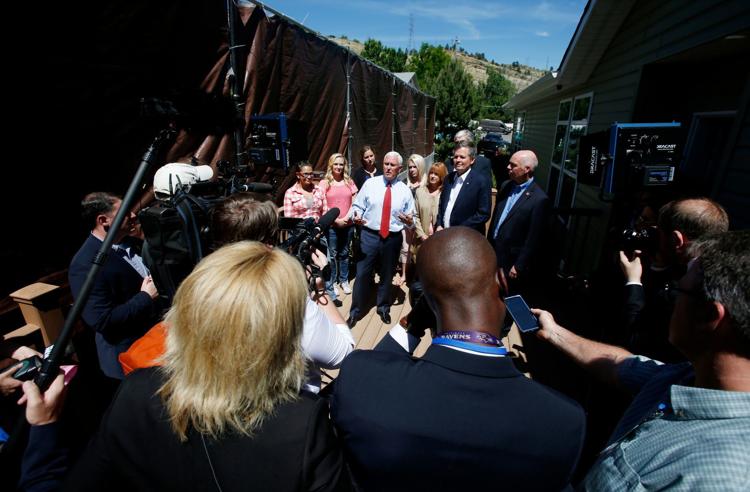 "It's just a beautiful story, and I think the chance to kind of highlight your successes is what we want to do today," Karen Pence said. "We want to come and meet you and hear your stories and learn about your success, but there are a lot of people out there hurting who need to know about Willow Way. It's important for us to come and help tell your story."
In Congress, Daines authored the "Child Protection and Family Support Act" to allow states to provide foster care maintenance payments for children with parents in a licensed residential family-based treatment facility for substance abuse. Signed into law last year, the act also reauthorizes grants to improve the well-being of families affected by substance abuse. He said Wednesday that programs like Willow Way benefit from the bill.
You have free articles remaining.
Both rehabilitation and drug crime fighting are increasingly dependent on federal funding from the High Intensity Drug Trafficking Area Task Force program, which has for years been critical to coordinating regional drug enforcement across Montana. Last month, HIDTA was also credited with funding the Yellowstone Substance Abuse Connect Coalition, a group of 55 nonprofits and governmental entities focused on substance abuse. Both efforts were highlighted at the RiverStone Health event.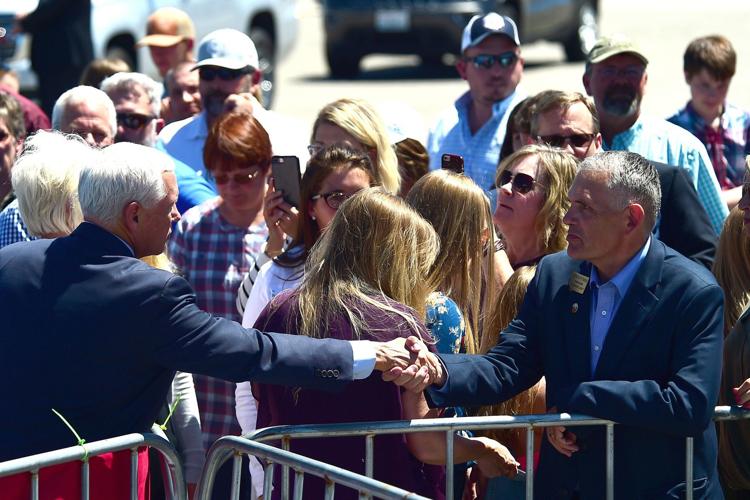 "Montana is a Northern border state that has a Southern border crisis," Daines said. "The meth we see here in Montana is different meth than it was several years ago. The homegrown meth at 25% purity we used to see in Montana has been replaced by Mexican cartel meth with purities north of 95%. It is far more potent, far more addicting. The price has gone down, and the distribution has increased, and this is really the perfect storm that we see right now for this crisis that we have in Montana."
Yellowstone Substance Abuse Connect Coalition efforts were kick-started by a $358,000 grant to increase prevention, treatment and diversion. Justice groups, like the Brennan Center for Justice at the New York University School of Law, have been critical of the Trump Administration's handling of HIDTA, which is being proposed for a move from the Office of National Drug Control Policy to the Drug Enforcement Administration. Funding for the program has been targeted for cuts by several administrations, as well.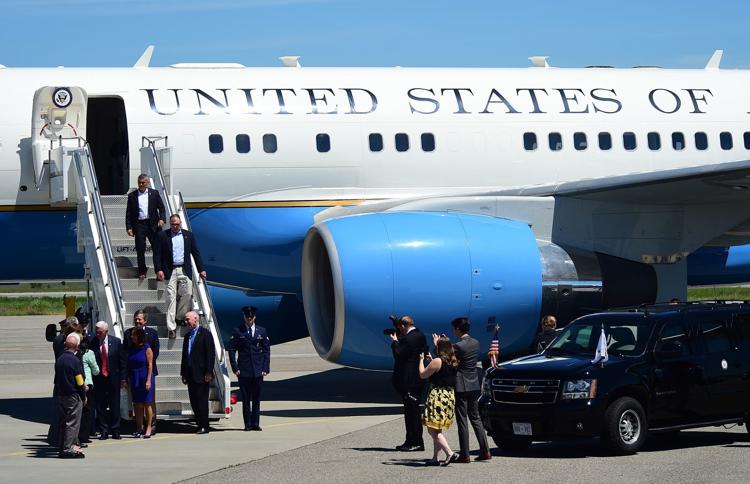 The vice president said the commitment to HIDTA is solid.
"We anticipate that we are going to meet the needs that HIDTA has. It's one of the more successful programs over the last 30 years in law enforcement in this country dealing with high-density areas of drug abuse and the crime that proceeds out of it," Pence said. "And Montana has really been a case study of the tremendous cooperation that's contemplated in the HIDTA program."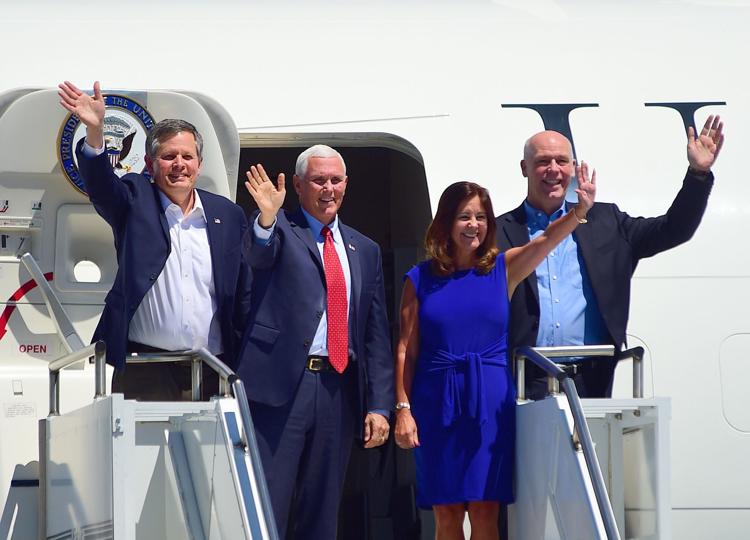 Pence will stop in Yellowstone National Park to discuss infrastructure Thursday. Before leaving Billings, he will attend a campaign fundraiser for Daines, who is up for re-election in 2020. Attendance for that fundraiser is $500 a person, and an individual could get a photograph with the vice president for $1,000; couples could get a photo for $1,500. 
Pence arrival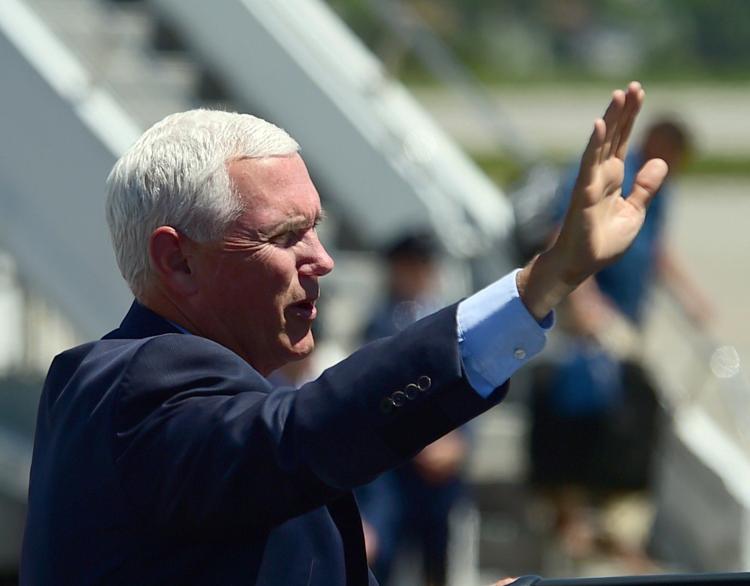 Pence arrival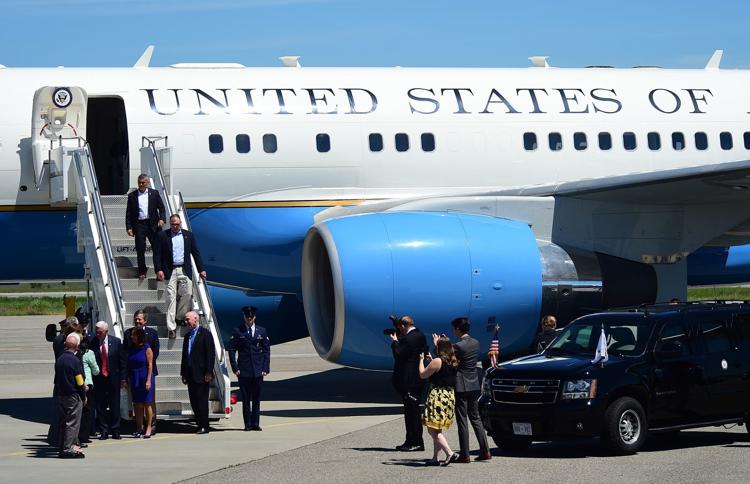 Pence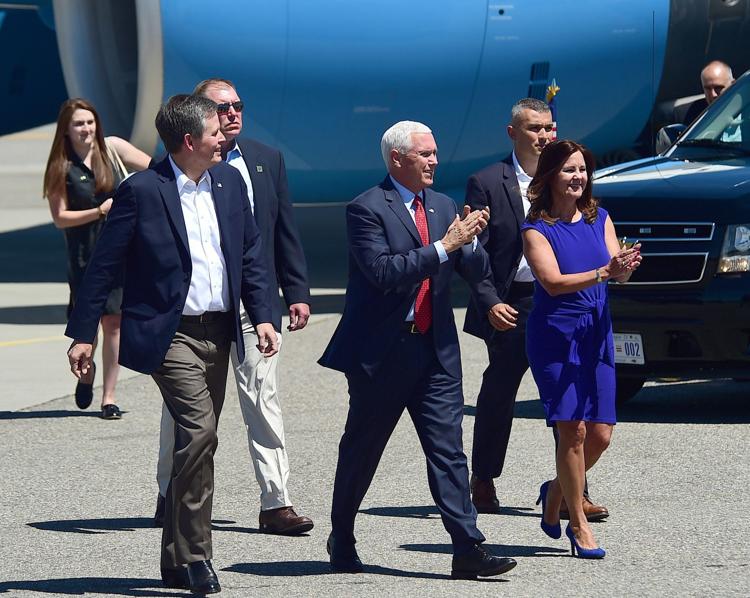 Pence arrival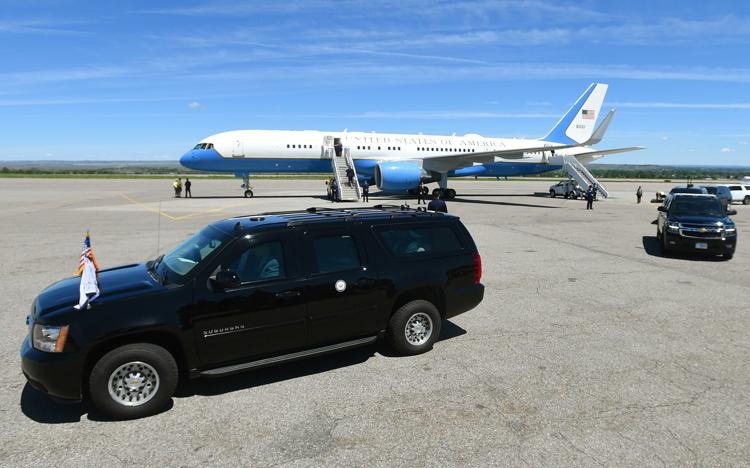 Pence arrival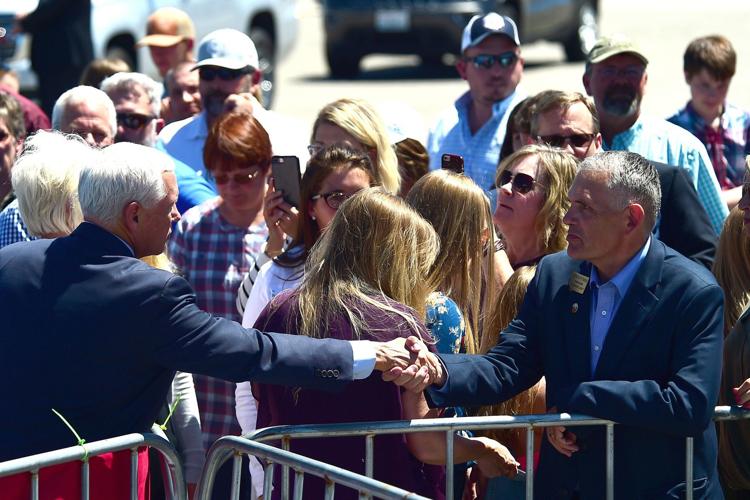 Pence arrival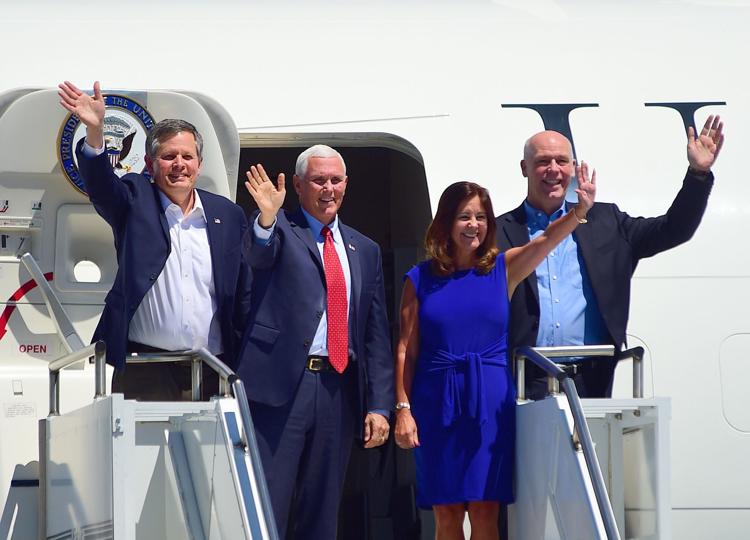 Mike Pence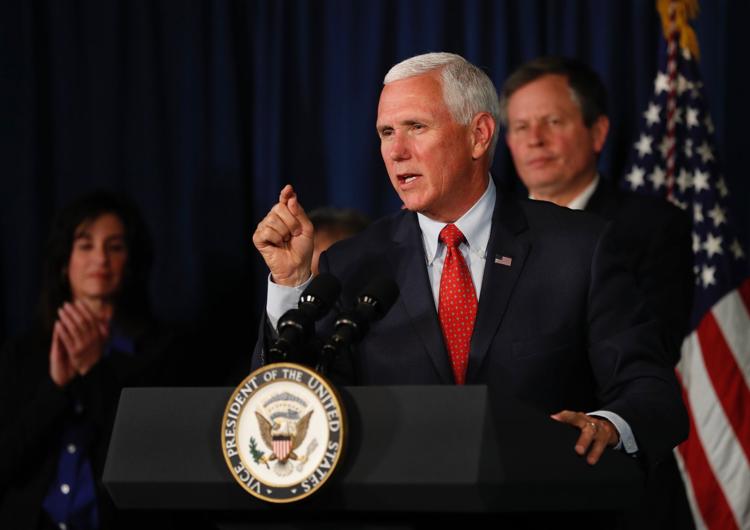 Mike Pence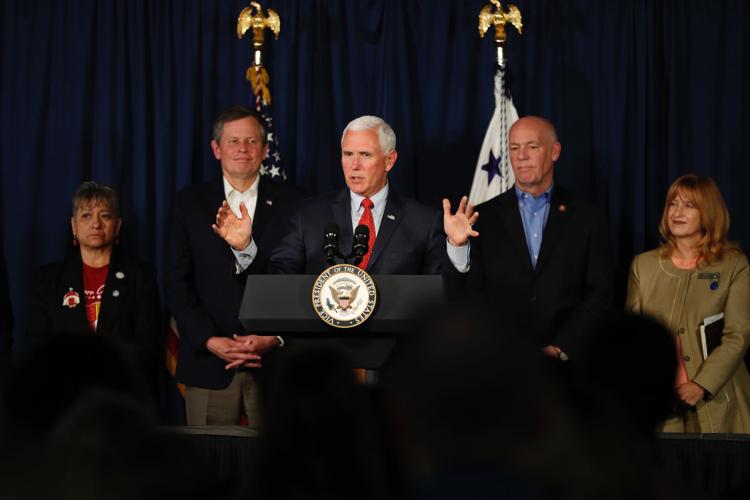 Mike Pence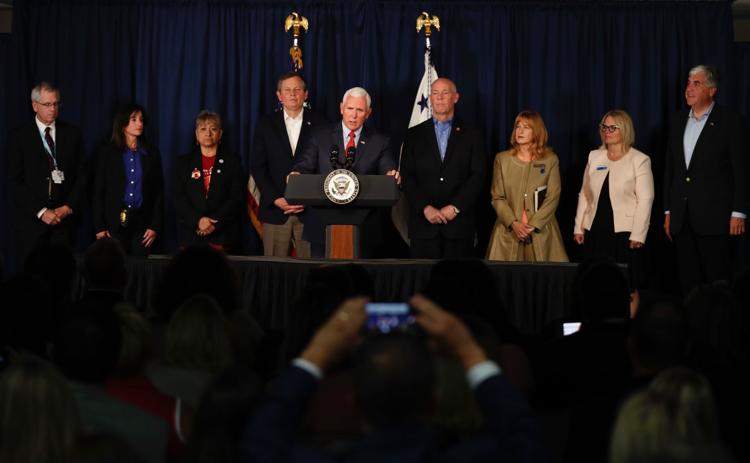 Mike Pence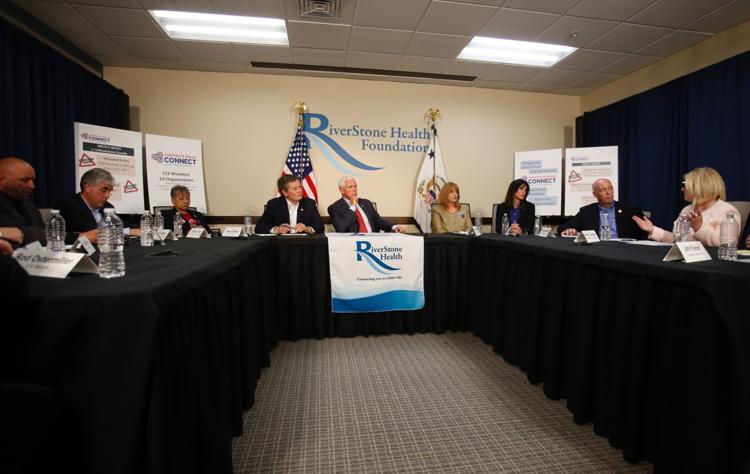 Mike Pence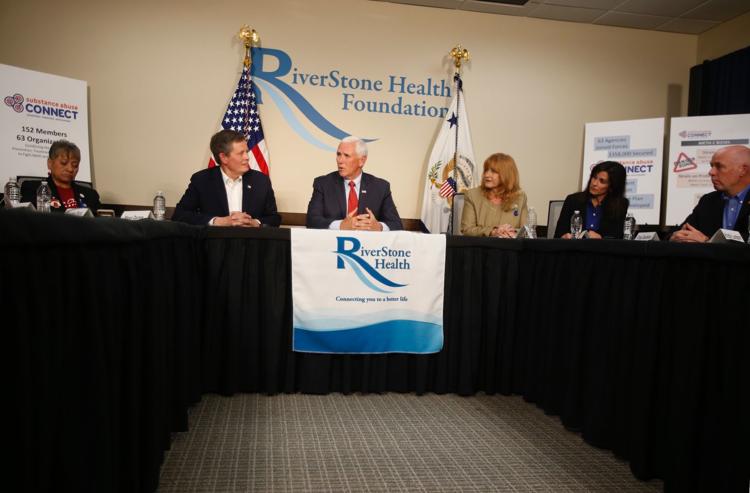 Vice President Mike Pence at RiverStone Health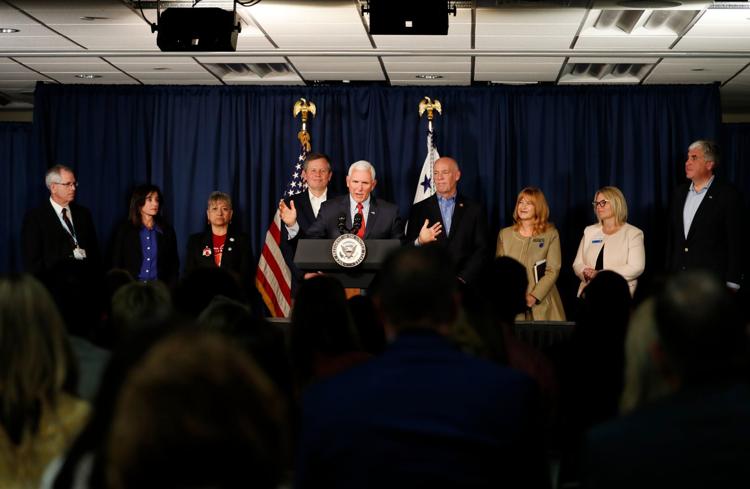 Vice President Mike Pence at RiverStone Health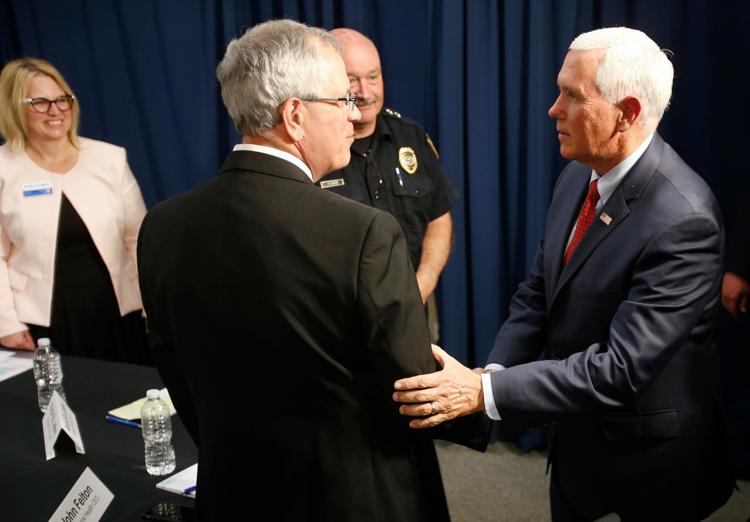 Vice President Mike Pence at RiverStone Health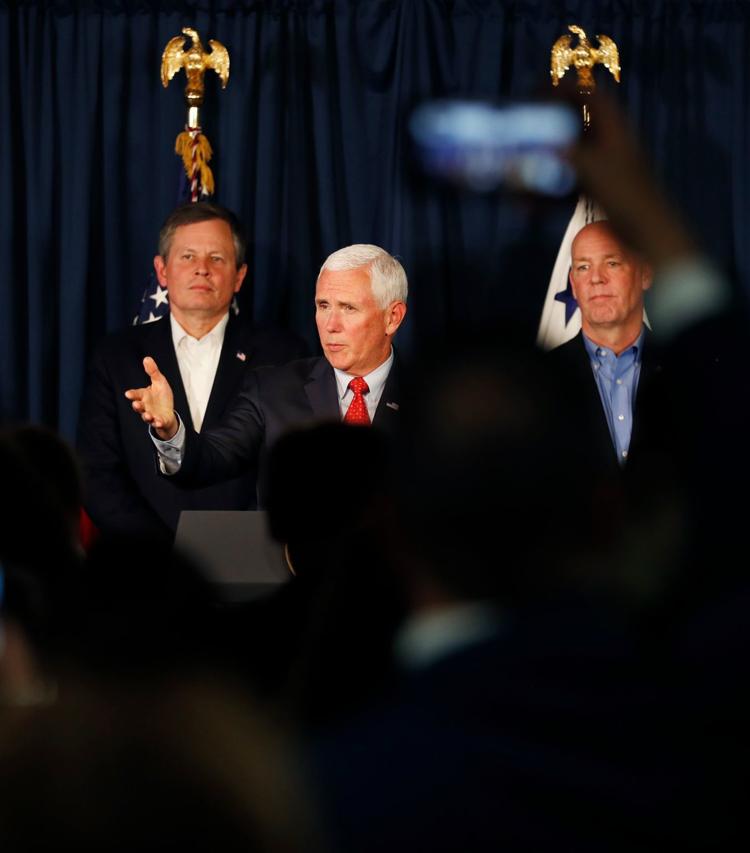 Vice President Mike Pence at RiverStone Health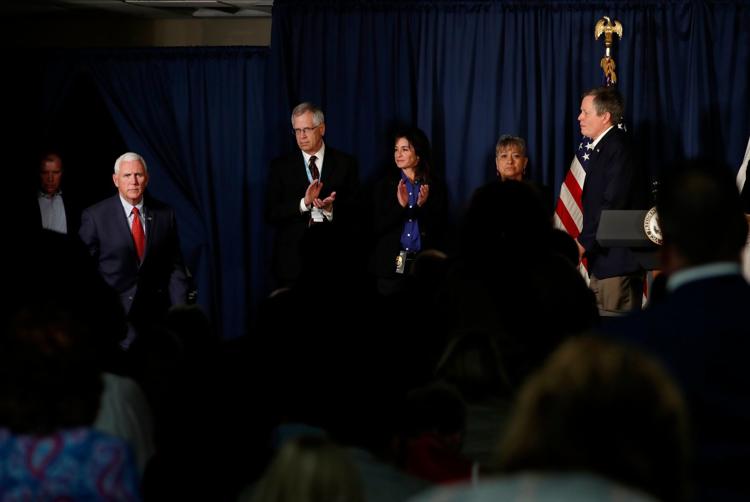 Vice President Mike Pence at RiverStone Health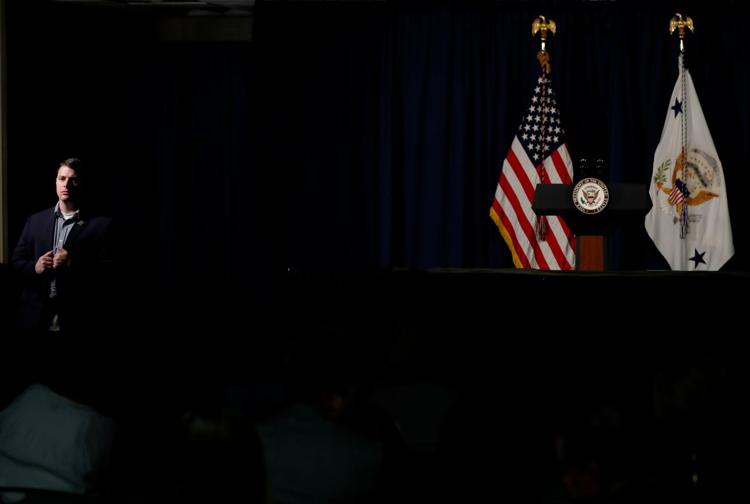 Vice President Mike Pence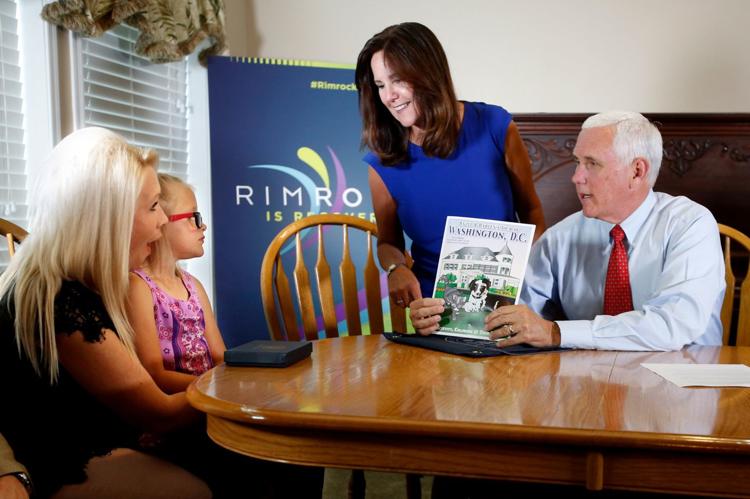 Vice President Mike Pence takes questions from the media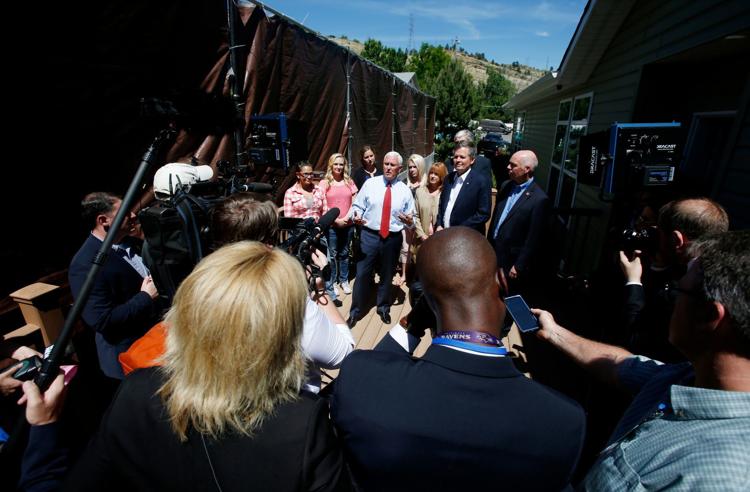 Vice President Mike Pence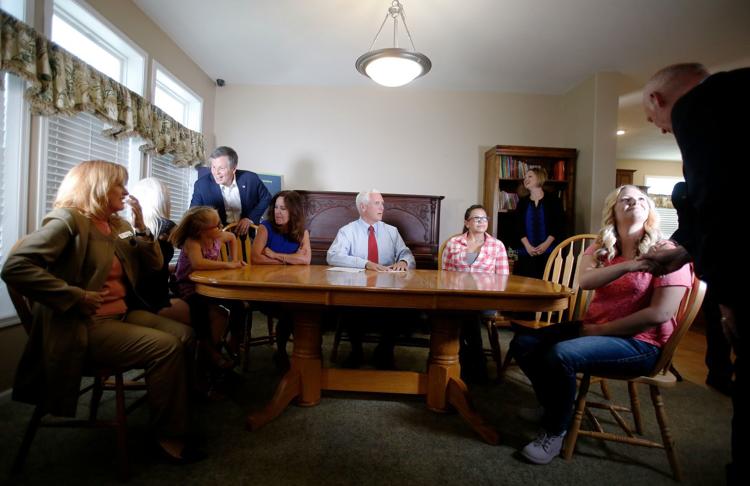 Health and Human Services deputy secretary Eric Hargan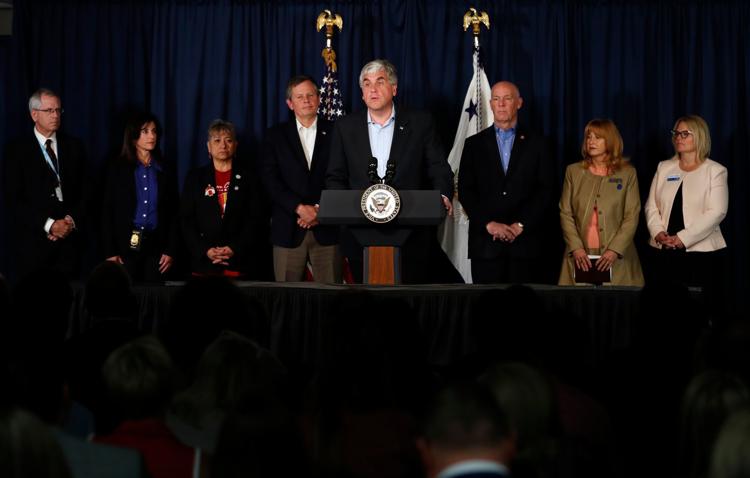 Vice President Mike Pence at RiverStone Health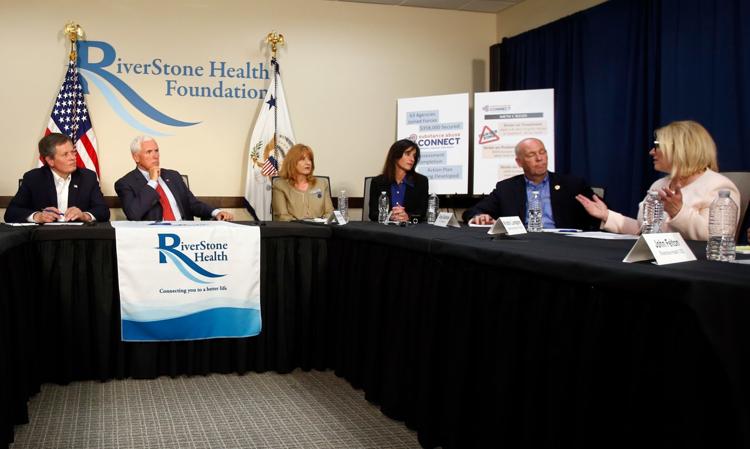 Vice President Mike Pence at RiverStone Health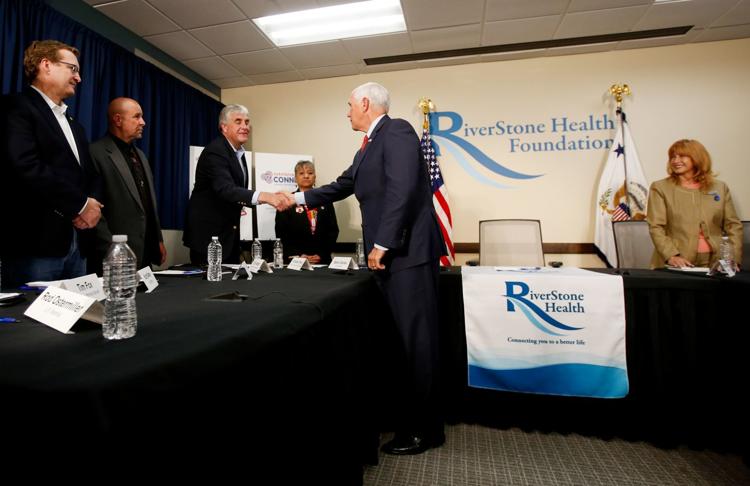 U.S. Rep. Greg Gianforte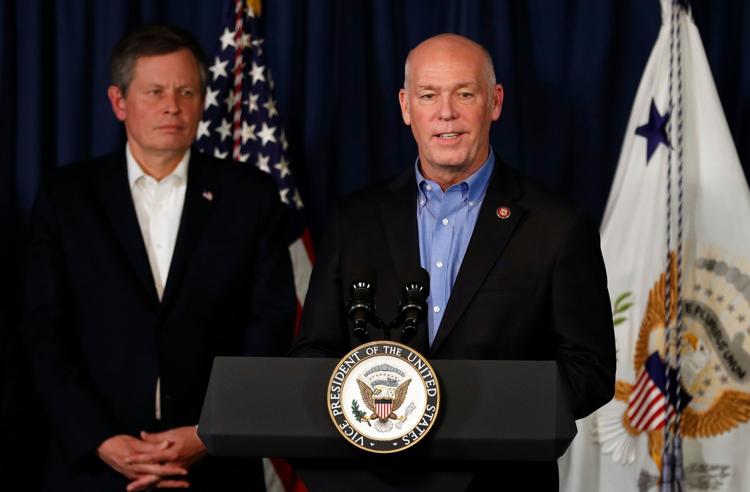 Vice President Mike Pence at RiverStone Health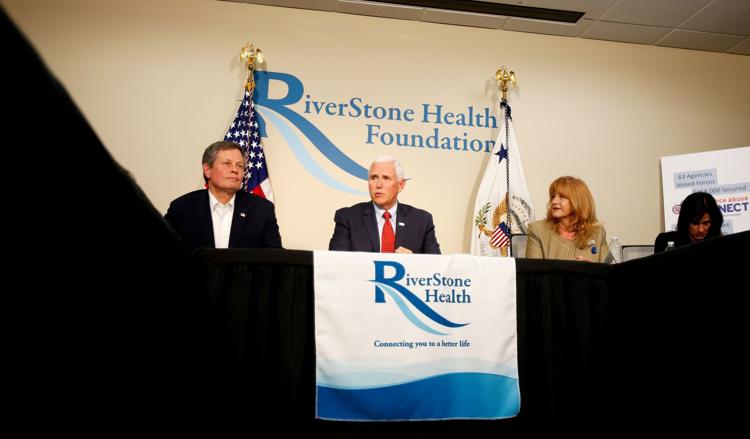 Vice President Mike Pence at RiverStone Health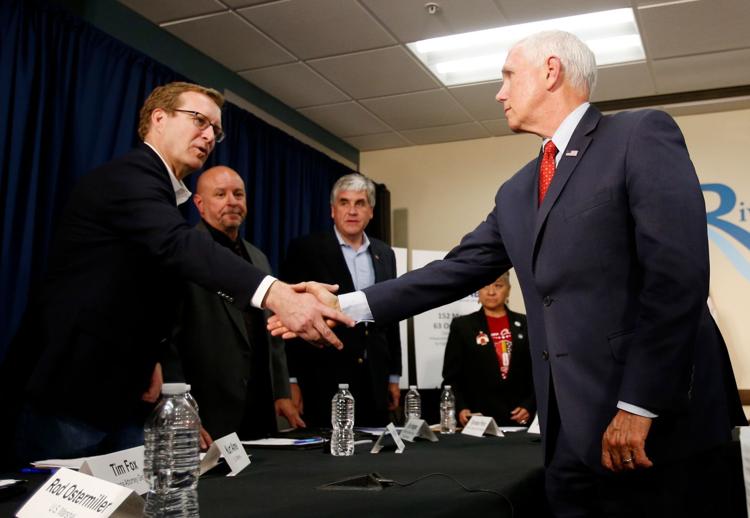 Sen. Steve Daines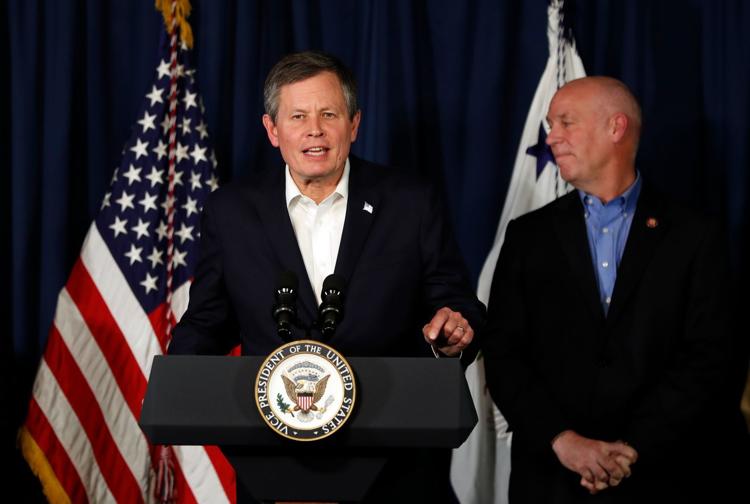 Rimrock CEO Lenette Kosovich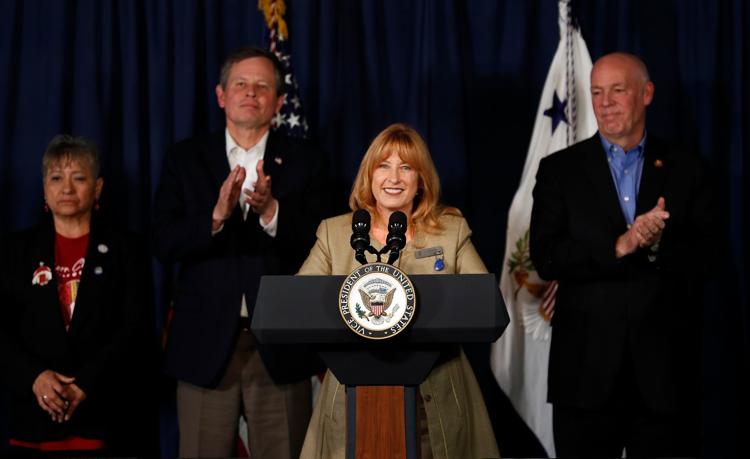 Vice President Mike Pence at RiverStone Health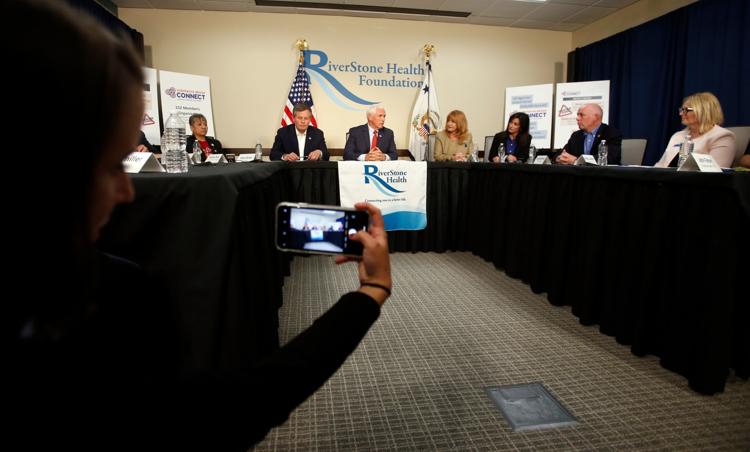 Vice President Mike Pence at RiverStone Health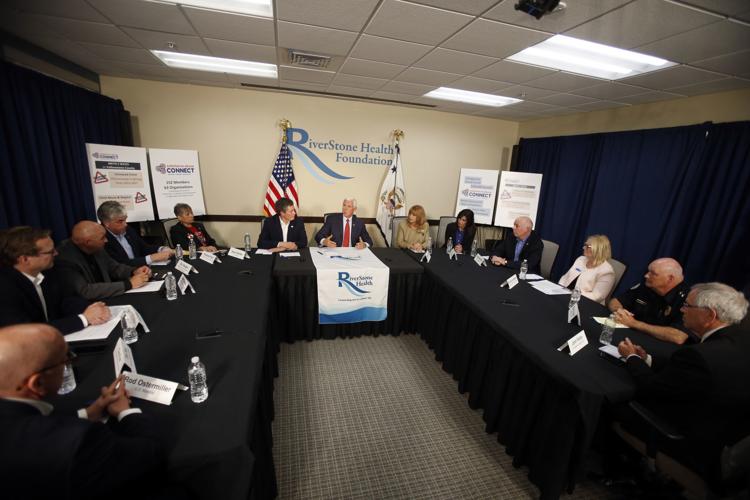 Vice President Mike Pence
Vice Presidential motorcade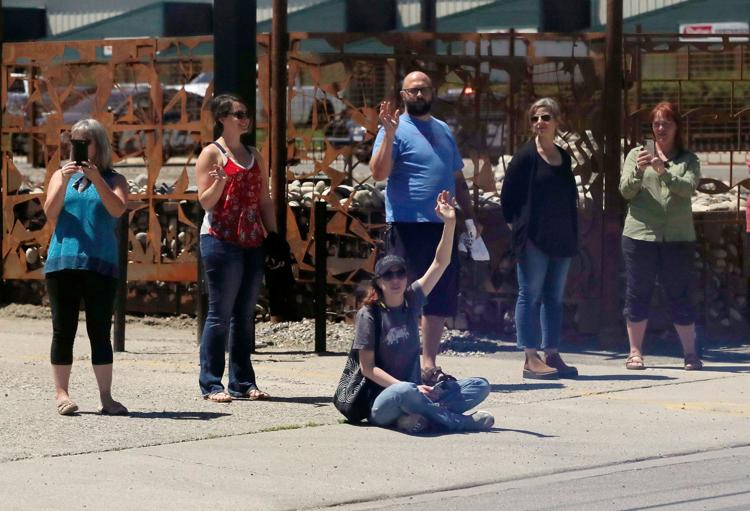 A Billings Police officer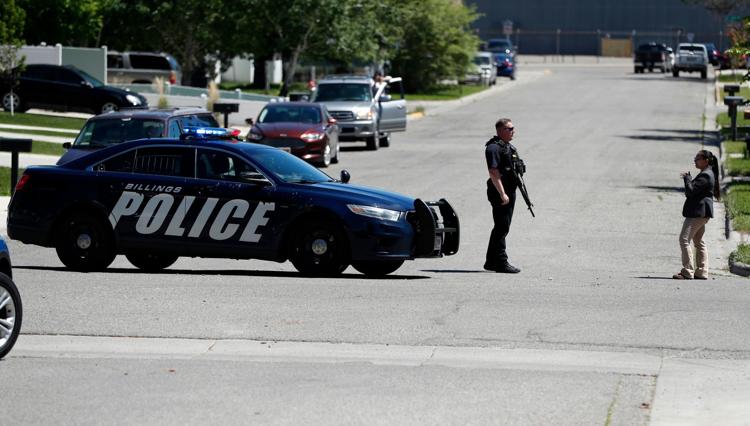 Vice President Mike Pence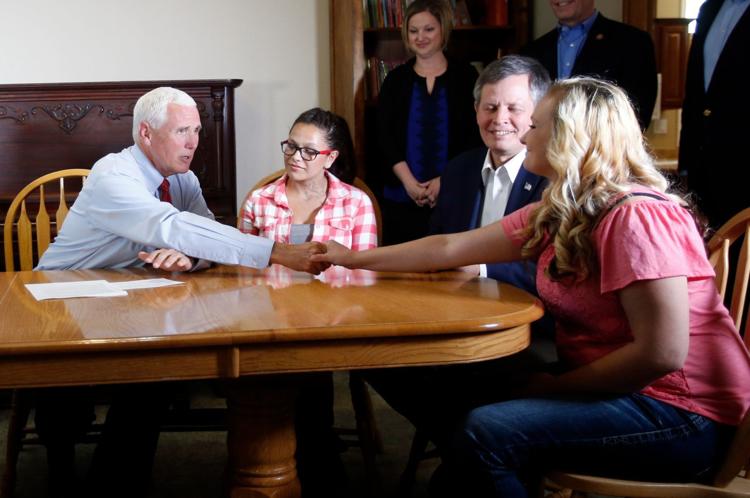 Kenzie Dabler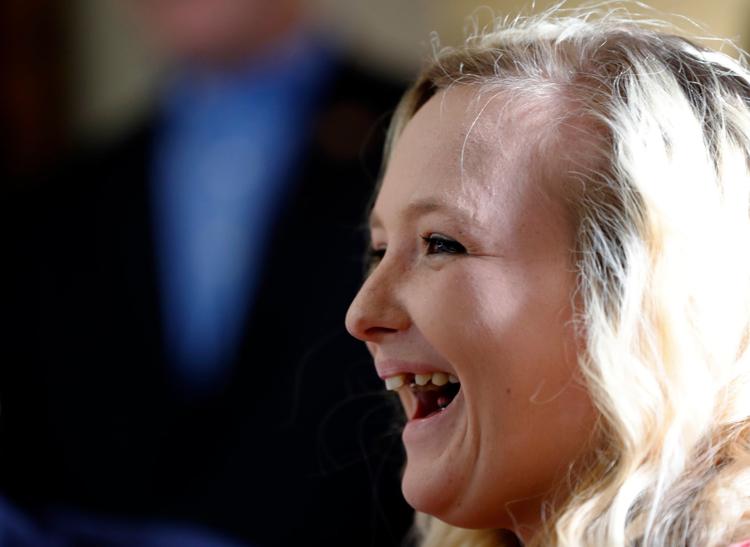 Karen Pence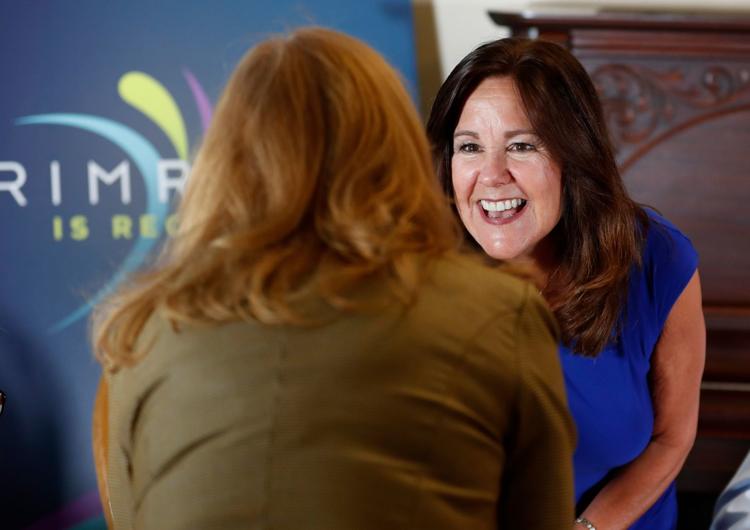 Vice President Mike Pence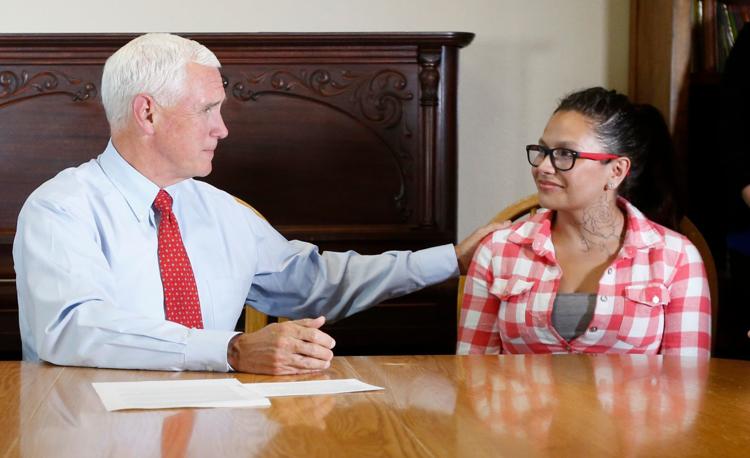 Mike Pence in Billings