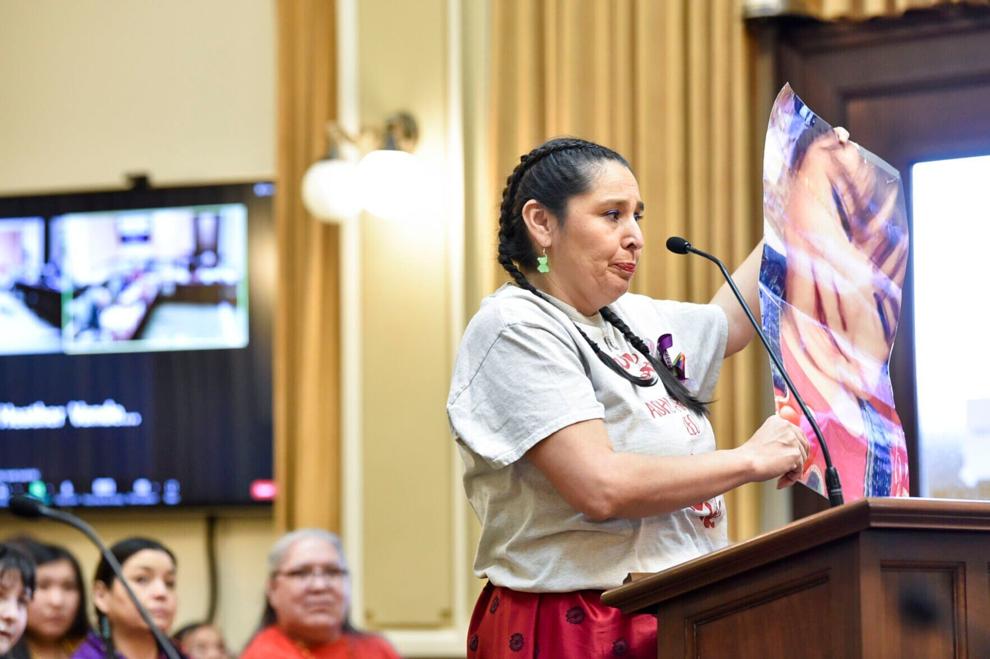 When 3-year-old Arden Pepion went missing on the Blackfeet Reservation in 2021, more than 150 members of the Blackfeet community showed up to search for her.
They brought dogs and flashlights. They learned how to ward off bears, and they waded through rivers.
When a loved one goes missing, Native families often get tangled in a web of criminal jurisdictions shared among state, federal and tribal law enforcement entities. Frustrated with law enforcement response and a general lack of media coverage and public outcry, Indigenous families often turn to their communities for immediate assistance in finding loved ones.
Their searches rarely get the attention and public assistance that missing white people receive, to the point sociologists have a special term for the difference. "Missing White Woman Syndrome" refers to the idea that young white women — and especially those who adhere to common beauty standards and who come from wealthy backgrounds — are overrepresented in media coverage, when compared with women of other demographics. A new Columbia Journalism Review tool estimates a 21-year-old missing Native woman in Montana would receive about 35 news stories, where as a missing white woman in her early 20s would receive at least 120 articles.
These community-led searches are not uncommon. When Hanna Harris, a 21-year-old Northern Cheyenne woman, went missing in 2013, it was her mother, Malinda, who posted on Facebook to organize a search. When Selena Not Afraid, 16, went missing in 2020, her aunt Cheryl Horn helped coordinate the search, gather resources for volunteers and share updates on Facebook.
While the Blackfeet community turned out for Arden's search, the effort did not go as planned. According to several people who attended, the search was chaotic, as it lacked a leader, coordination, resources and direction.
Diana Burd is a member of Holding Hope, a grassroots search and rescue team created for Arden. She said she was sure the search team would find "baby Arden," but added that "because of the lack of collaboration … she was not found."
She recalled participants wondering, "What exactly should we look for? How should we organize the group? Who is in charge?" These are some of the questions that plagued grieving community members as they roamed the reservation looking for Arden.
While community members do their best to assist in these searches, they often lack formal training and appropriate resources.
A bill brought by Rep. Tyson Running Wolf, D-Browning, on behalf of the State-Tribal Relations Committee aims to bolster these community-led search efforts by providing formal training, resources and structure.
The bill passed the House and was heard by the Senate Judiciary Committee on Friday.
Specifically, House Bill 18 would establish a missing persons response team training grant program administered through the Department of Justice. In his address to the Senate Judiciary Committee on Friday, Running Wolf emphasized that House Bill 18 is not just for Native people but would benefit all Montanans. It would create a corresponding grant account and provide a fund transfer. The bill establishes July 1 as the effective date, and the initial appropriation would cost the general fund $61,000.
The bill would also fund training opportunities for community-based response teams made up of members across agencies and jurisdictions as well as local entities and volunteers. House Bill 18 would also fund expenses, including the cost of a training program and facilitator as well as conference location fees and travel expenses for staff and trainees.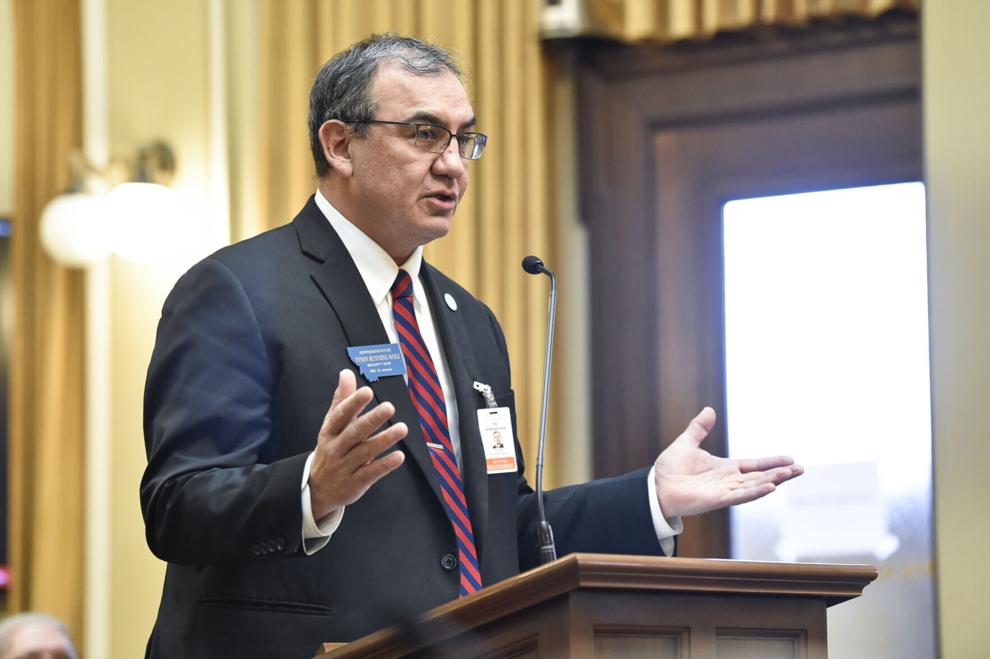 Running Wolf carried a similar bill last session, but it died in the Senate due to objections over its funding.
Native Americans in Montana go missing and are murdered at disproportionately high rates. While Indigenous people comprise 6.7% of the state's population, they account for, on average, 26% of the state's active missing persons population. As of Friday, there were 45 active missing Indigenous persons cases reported in Montana.
Burd, who traveled to the Capitol from the Blackfeet Reservation for the hearing, spoke of Arden's initial search.
"Nobody (was) collaborating," she said through tears. "Everybody wanted to be the boss. … It was horrible."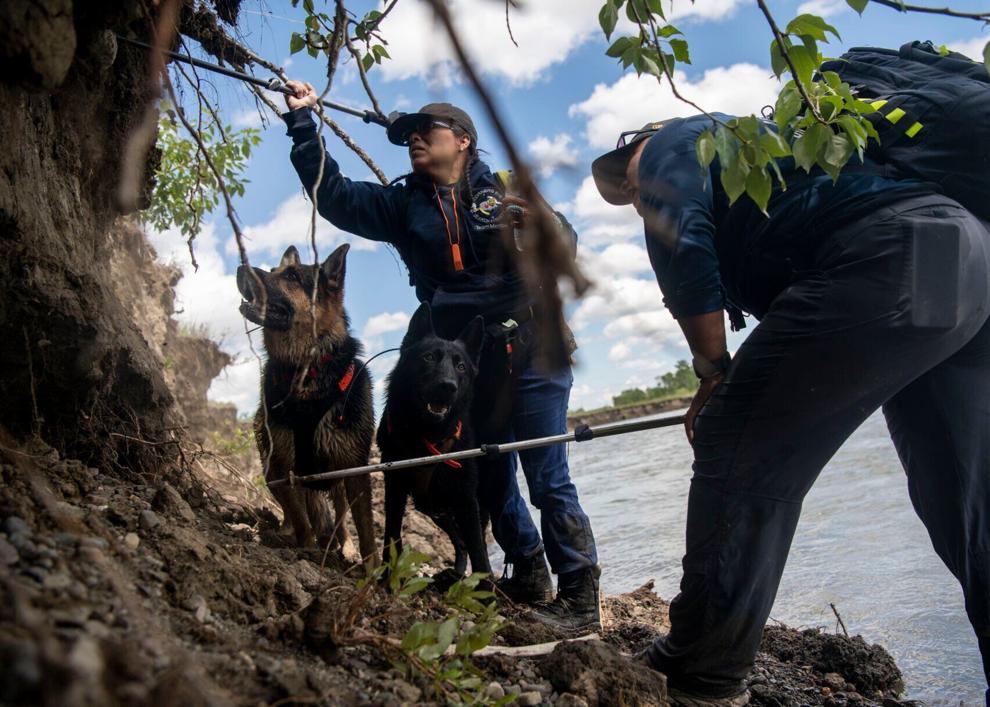 Rhonda Grant-Connelly also traveled from Browning to provide testimony. She spoke of her nephew Matthew Grant, who was killed in 2016. She also alluded to Leo Wagner, who went missing shortly after Arden's disappearance, and Ashley Loring HeavyRunner, who has been missing since 2017.
"I cannot stress enough how beneficial this bill would be for all reservations and missing Indigenous people," she said. "We are in need of proper equipment and training personnel, and it would be beneficial if we had our own search and rescue team."
Tawna Bradford also recalled the effort for Arden.
"When we started our own little search team for baby Arden, we had no resources, training or funding," she said. "We used our own money, our own vehicles, our own time, taking days off work. … With your support (on) House Bill 18, a search and rescue team can be put into place with a structured protocol."
In his closing, Running Wolf acknowledged those who provided emotional testimony and said the bill strengthens "collaboration, communication, coordination and cross training."
No one spoke in opposition of House Bill 18, and the committee did not take immediate executive action.
Running Wolf also sponsored House Bill 163, which went before the Legislature on Wednesday. That bill would extend and expand Montana's Missing Indigenous Persons Task Force by adding a new position and pushing its termination date back by two years.
Running Wolf introduced HB163 in the House Judiciary Committee. As of Friday at noon, the committee had not yet issued executive action on the bill.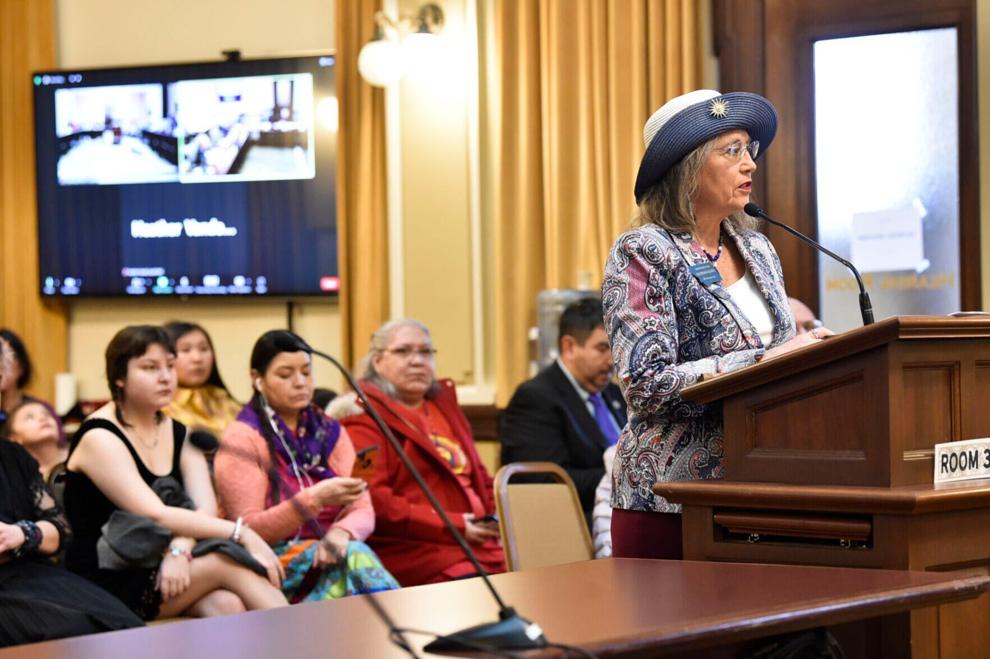 Rep. Lola Sheldon-Galloway, R-Great Falls, introduced a resolution that requests an interim study of missing youth and asks that the results of that study are shared with the Legislature.
A Montana Department of Justice report found that in 2021, more than 80% of missing Indigenous people in the state were under the age of 18.
Several people, including representatives on behalf of the Blackfeet Nation, ACLU Montana, Montana Department of Justice and Montana Human Rights Network, spoke in support of both HB18 and the resolution at the Senate Judiciary Committee meeting on Friday. No one spoke in opposition.