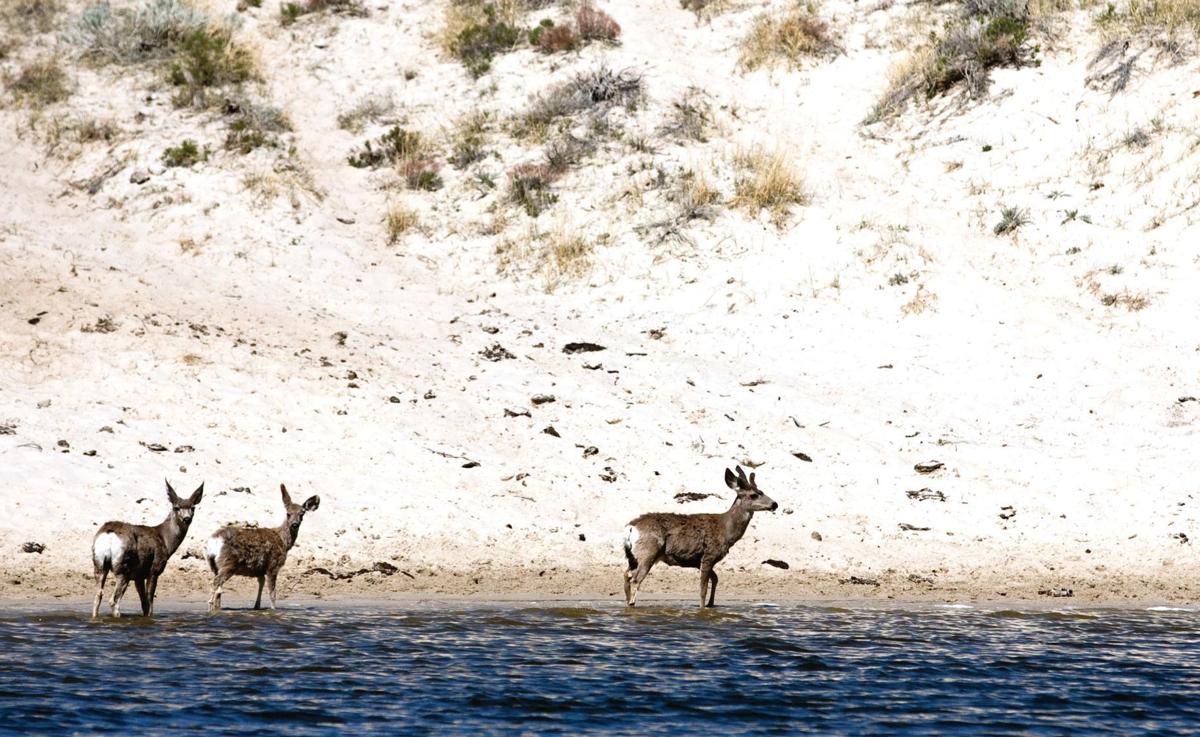 Wyoming residents support most types of energy production, but also deeply value the state's scenery and biological diversity, according to a new survey published by the University of Wyoming.
Conducted by UW's School of Energy Resources and Ruckelshaus Institute of Environment and Natural Resources, the study focused on collecting data about residents' energy preferences and values.
The results bring to light the core values and evolving perspectives held by many Wyomingites. They reveal a public that overwhelmingly welcomes a wide diversity of energy development, but worries about the economic future for the state. The survey also demonstrates how community members here want state leaders to establish a more comprehensive energy plan to ensure a secure economy and thriving environment for generations to come.
Survey respondents expressed the highest level of support for natural gas production. According to the results published on Wednesday, 83% of Wyomingites support the production of natural gas, followed by 71% of respondents backing oil, 69% solar, 66% wind and 63% coal production.
Most individuals indicated they would like to learn more about uranium and rare earth elements, as well as nuclear energy, carbon capture and energy storage, before declaring a position.
Over one-third of participants said they were "not sure" about their position on carbon capture, sequestration and utilization. 
What's more, 58% wanted fossil fuel development to increase and 70% supported more renewable energy development in the state.
Respondents also had the opportunity to rank 14 different "values." Researchers found the top three values held by Wyoming citizens included, the state's scenery, biological diversity and recreation opportunities. Economic opportunities ranked fourth, according to the survey report.
The survey unveils important information about the public's preferences at a critical time in the state's history.
Wyoming faces an unparalleled economic and public health crisis that has severely disrupted its most consequential sector: energy, especially its bedrock fossil fuel industries. Wyoming leaders are grappling with how to stave off an economic collapse during the COVID-19 pandemic, while also preparing the state for a low-carbon future as climate change intensifies. 
Ultimately, the study's developers hope the data will inform decisions made by state leaders.
"Wyoming is facing a tricky time as far as figuring out the state's direction while energy markets change," said Rob Godby, acting associate dean of the Haub School of Environment and Natural Resources. "It's really important for state leaders and decision makers to understand what citizens want for the future, and this study provides exactly that information."
UW's School of Energy Resources funded and conducted the survey with help from the Ruckelshaus Institute of Environment and Natural Resources. Over two years, researchers randomly selected and surveyed 522 Wyoming residents.
Lead research scientist Jessica Wester and assistant research scientist Selena Gerace used the extensive survey to collect quantitative data on individuals' energy preferences and values in 2019. But they also conducted a second phase of their research in 2020, during the pandemic. In the latter part of their study, researchers interviewed two dozen individuals working on energy-related topics and compiled qualitative results.  
Statistical analysis of these interviews identified three main themes. In the first, respondents wanted more renewable energy, technology and non-energy related industries to grow in the state. Respondents falling within this theme found it important for the state to combat climate change and establish a secure economic future for Wyomingites.
Another theme found among several interviewees' responses revolved around the economic health of the state. Participants here considered more traditional energy sources, like oil and coal, as a vital bridge to Wyoming's new energy future.
One additional theme, which researchers called, "the quality of life theme," encompassed participants who did not necessarily favor one form of energy production over another. Instead, they emphasized the need to make energy affordable and reliable, while also strengthening job security, health insurance and wildlife. 
Overall, interviewees largely wanted the state's leaders to establish a more "comprehensive energy strategy" that supports the economy, environment and quality of life.
Follow the latest on Wyoming's energy industry and the environment at @camillereports