CASPER, Wyo. — Since the landmark 1902 novel "The Virginian" cast it into the international consciousness, the Wyoming landscape has served as the backdrop for gritty tales of the old and new West.
A terrain of sweeping desolation, awe-inspiring peaks and shivering plains, Wyoming can instill a sense of adventure in even the most cold-blooded among us, something often exploited by storytellers and filmmakers alike in the drama-steeped and purely American mythos of the Wild West.
It's hard to imagine a cinematic understanding of the "Hole in the Wall Gang" without the sweeping views of the butte Butch Cassidy and the Sundance Kid once called their hideout, nor can you understand the desperation of life under the harshest Wyoming winter without the whipping, piercing snows depicted in films such as "Wind River."
In the classic American Western, the setting is as much a character as the players themselves.
Wyoming's one-of-a-kind terrain, for some films, can be a draw for filmmakers all on their own. From a human-versus-alien bloodbath on the planet Klendathu, played out on the rugged terrain of Hell's Half Acre in "Starship Troopers," to a concerto of light beneath the monolithic peaks of Devils Tower in "Close Encounters of the Third Kind," there's no mistaking the iconic Wyoming landscape spread across the silver screen.
But no matter how critical the land might be to the plot, the stories set in Wyoming aren't often filmed here — not because cheap imitations are available, but because Wyoming is simply too expensive, even if filmmakers wanted to shoot here.
Craig Johnson's Wyoming novel series turned television series "Longmire" is filmed mostly in New Mexico. Quentin Tarantino's "The Hateful Eight" — set in a Wyoming mountain pass — was filmed on a ranch in Colorado. "Wind River," a groundbreaking example of a modern Western, and the Academy Award-winning "Brokeback Mountain" — both set in Wyoming — were filmed elsewhere. So was "Heaven's Gate," a box office flop that depicted one of Wyoming's greatest historic episodes in the Johnson County War.
Facing friendlier subsidies and better filming environments in other states, Wyoming's storytellers are concerned their stories won't be depicted the way they want them to.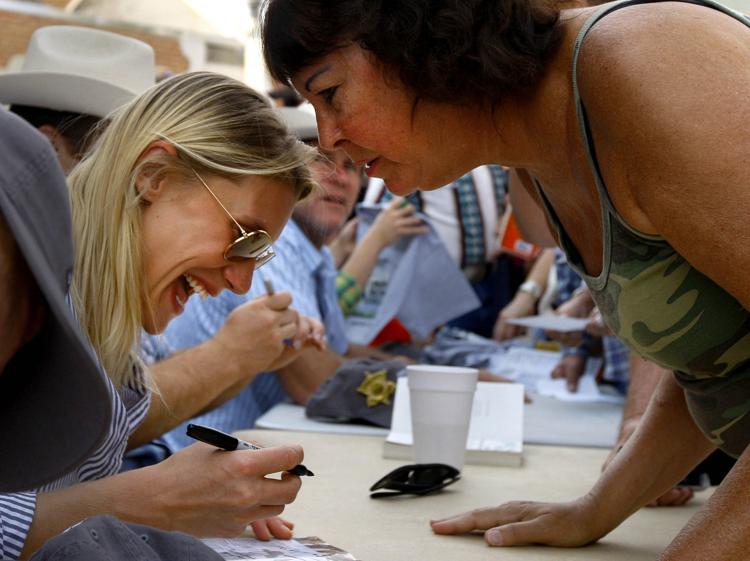 For the past several months, Wyoming writer C.J. Box — the bestselling author of the Joe Pickett series — has been working with Academy Award-winning producer Doug Wick to adapt his books for a television series, which is currently in development at Paramount Television. The books, which depict the adventures of a Wyoming game warden, take place throughout the state. In Box's mind, the diversity of the Wyoming landscape plays a critical role in the plot.
"Throughout the series, the story moves all around the state, from the Red Desert to the Tetons to Yellowstone and the Big Horns — and I've done that deliberately," Box said. "I was really encouraged when I talked to the television production people that their goal is to try and follow the arc of the books and to go book-by-book through the series. If that happens, there's a very good chance they'd go around the state and go with different looks for each book. That's pie in the sky, but it's possible."
In the film and digital media industry, the timing for Westerns is ripe. Though Westerns have only represented a marginal share of the total box office take since 1995, the genre has been making a quiet comeback in recent years, with digital platforms like Netflix and Hollywood studios buying and producing modern Westerns in both serial and feature-length formats.
Facing the reality of his book series potentially latching onto this trend, Box — along with several representatives in the state's tourism industry — lobbied the Wyoming Legislature this session to revive its dormant film subsidy program, a conservatively written rebate program for producers who filmed and purchased equipment in Wyoming.
After the bill passed out of committee by a near-unanimous vote last month, Box was confident it would quickly coast into law and potentially be in place when the show began filming at the end of the year.
Unfortunately for Box, the bill that would have accomplished that — House Bill 164 — died when it hit the floor of the House.
"It wouldn't have cost the state or the Legislature one dime," Box said. "If a company wanted to come here and film a production in Wyoming and turned in the receipts for it, that money could be reimbursed through the existing tourism budget. It's not like they had to appropriate money or pull it from somewhere. That's why it's so baffling they would vote against it."
Do we need a film subsidy?
In 2007, the Wyoming Legislature, working with professionals in the state's fledgling film industry, drafted a film subsidy offering a rebate of up to 15 percent on qualified expenditures — meaning the amount any given project actually spent in Wyoming for expenses and local crew.
Movie production incentives are a relatively recent development, Visit Sheridan Director Shawn Parker said, coming about in the 1990s in response to the flight of movie productions to other countries such as Canada. Since then, states — which each offer their own incentives — have been in a veritable arms race, he said, and have offered increasingly competitive incentives to lure productions away from other states.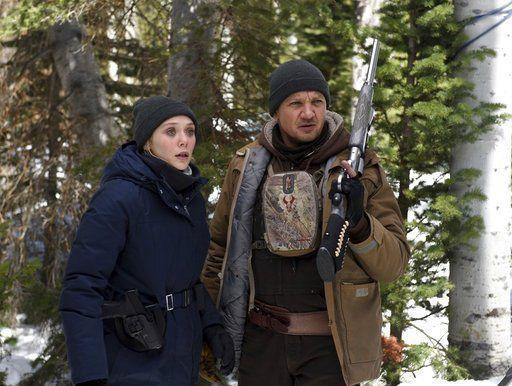 "The structure, type, and size of the incentives vary from state to state," Parker wrote in an email. "Many include tax credits and exemptions, and other incentive packages include cash grants, fee-free locations, or other perks. Proponents of these programs point to increased economic activity and job creation as justification for the credits. Others argue that the cost of the incentives outweighs the benefits and say that the money goes primarily to out-of-state talent rather than in-state cast and crew members. Studies of the costs and benefits of incentive programs show different levels of effectiveness."
Wyoming had one that was active until three years ago, when a sunset date on the subsidy came and went — in part because of the quality of the incentive and the state's tax structure itself.
"It's different than other states and Canada, because many of those have a state income tax and offer up an exemption on that tax, which saves a lot on local crew," said Diane Shober, the state director of tourism. "We don't have that; our savings structure is so low that a tax incentive wouldn't do anything to make Wyoming advantageous."
But the incentive did help spur new projects in Wyoming. When the first subsidy was passed, $12 million in new spending was tied to film productions in Wyoming, Shober said, with $9.1 million in wages generated — including 431 local hires — since 2007, based off projects that received the incentive.
Even without the subsidy, Shober counted 272 inquiries about filming in Wyoming in the last year. There is a lot of interest in shooting on location in Wyoming, she said, and the state's landscapes still inspire production companies to want to shoot here.
"The question is: Are we competitive?" she said. "This works well for Wyoming; the landscape and the backdrop obviously has to be right for the creative components of film. Having an incentive program doesn't always guarantee you'll get a production. But it certainly is a hindrance if you don't."
Numerous productions set in Wyoming — movies and shows such as "The Revenant," "Brokeback Mountain," "Longmire" and "Wind River" — were filmed in locations like Alberta, Utah and New Mexico largely due to the structure of the film production incentives available in those regions, Parker said.
One of the most successful examples is New Mexico's incentive, which has created a $150 million film industry in the state and, since its inception in 2002, has attracted major projects like "Breaking Bad," "The Avengers," "No Country for Old Men" and "The Magnificent Seven."
"Film used to be all about location, location, location, which Wyoming has in spades," Parker wrote. "What we lack in urban film sites, we more than make up for in mountains and plains and prairie and ranches. The Great Outdoors and Wyoming's rugged landscapes are our biggest draw, but they're not enough on their own—not when competing with destinations like Alberta, Utah, British Columbia, New Zealand, Iceland and even South America, now in on the business of film in a big way.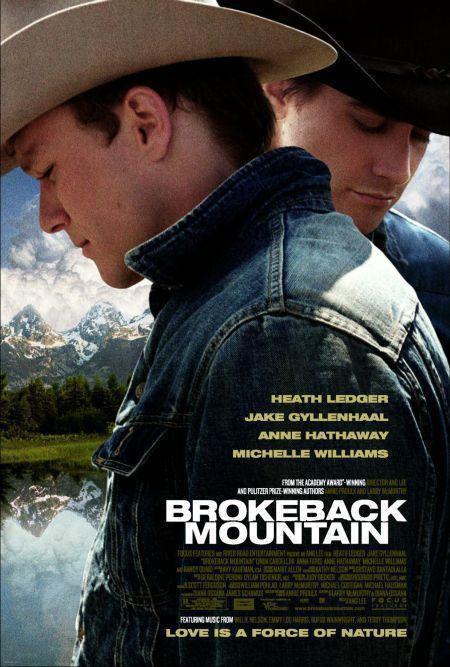 "Echoing from a producer's office is a new refrain: what's the tax incentive, tax incentive, tax incentive? There's no reason Wyoming can't combine an effective incentive strategy with destination-based marketing to attract major motion picture production."
Other shortcomings
Wyoming — with just 60 people in its film industry, according to Parker — lacks other advantages of a place like New Mexico, which has slightly more than three times the Equality State's population.
One of those shortcomings, simply put, is the ability to furnish the crew needed to film here.
Demand pushes supply, Shober said, and the film industry's biggest barrier to getting started in Wyoming is something of a "chicken and the egg" problem: You need a robust film industry to keep crew employed in the industry — which is usually a contract business — but you also need a centralized crew to step up and fill those jobs once they're available.
Efforts have begun to build the bench that is needed to fill these crews. Several years ago, the state tourism board came up with a multipronged approach to attracting productions to the state, not just through the film finance initiative but by recognizing the need to train crew members. The board approached community colleges around the state to see if anyone would be willing to form a film school. Sensing opportunity, Central Wyoming College — the headquarters of Wyoming PBS — took on the challenge.
For the first year, the program — with only two students — had a focus on documentary filmmaking, which offered some of the skills needed for Hollywood productions. But not all of them.
Enter Jeremy Nielsen, a filmmaker, producer and cinematographer with decades of experience in Hollywood productions. He changed the curriculum and was given free rein to design the program — and purchase Hollywood-caliber equipment — with the ultimate intent of building a local workforce able to immediately step into a Hollywood production.
"I felt like I was in charge of training up the crew in this state," he said.
Now graduating 10 students a year, Nielsen said there still isn't much opportunity for film students who want to stay in Wyoming, saying that the largest barriers are the absence of a film subsidy and a facility for productions to utilize once they get here.
"I tell my students, 'If you want to work on Hollywood-level movies, you'll probably have to move to a market that supports them,'" he said. "'If you want to live in Wyoming, you'll probably have to get creative and do commercial work for the orthodontist in town.'
"I wish there was a way to remain in this community and earn a living with these world-class, creative projects," he added. "But that just hasn't coalesced yet."
What does the state need?
Nielsen said that if a production got creative enough, it could likely find enough capable crew members across the state to staff a production, which requires between 20-50 people on set, depending on the project's scale and scope. However, the state's talent is spread out so far geographically that such an occurrence would be little more than a pipe dream.
But Nielsen sees a level of potential that was there in Utah 30 years ago. Completely out of the picture then, Utah moved forward with a film initiative of its own, building a soundstage in Park City. Today, the state is home to the popular documentary series "Yellowstone," despite the fact that the park is almost entirely in Wyoming.
Nielsen sees a similar opportunity in Wyoming.
"My crazy dream scenario would be for a community like Jackson or Laramie to build a soundstage that would entice a gathering of capable people," he said. "If I had an unlimited amount of money and an unlimited amount of time, I would build a studio somewhere. And then I'd probably get CWC to move their film school there. I would try and centralize the film industry of Wyoming."