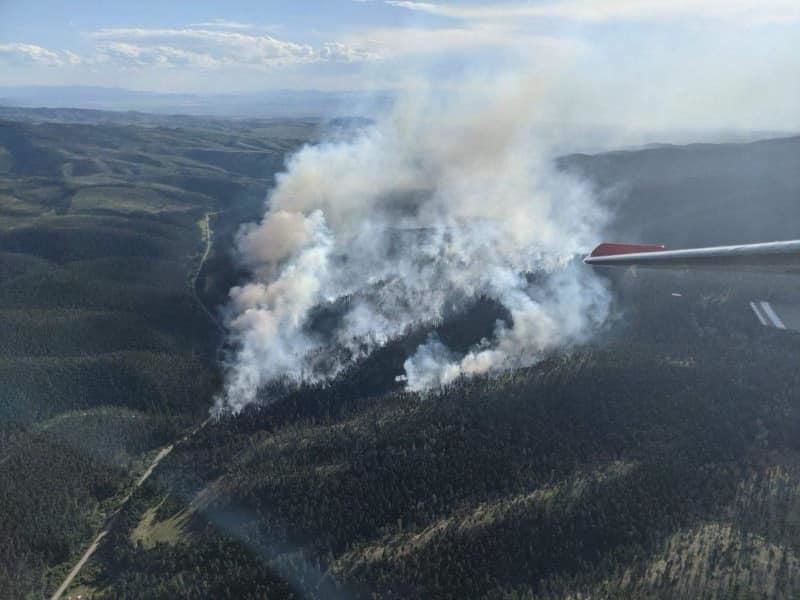 One home and several outbuildings have been consumed by the Deep Creek Canyon fire burning between Townsend and White Sulphur Springs, officials said Thursday.
Fire officials did not immediately have any additional information about the structures burned.
On Thursday morning the Northern Rockies Incident Management Team 1 took over command of the fire, which has burned an estimated 4,641 acres so far. Officials said 94 personnel were assigned to the fire Thursday, and active fire activity is expected for at least the next three days.
According to Thursday's update, firefighting resources are continuing to direct fire line work on the southwest corner of the fire, moving along the perimeter to the north while continuing to identify and work on spot fires. Scouting efforts aim to identify areas where crews can safely build direct fire line along the perimeter.
Firefighters are dealing with mostly dry conditions, and warmer weather is expected from now through Saturday. A potential wind shift and cold front might arrive Saturday evening, bringing a chance for light rain on Sunday.
The Grassy Mountain Subdivision evacuation remains in effect.
The fire started about 3:45 p.m. Sunday. Broadwater County Sheriff Wynn Meehan said it was caused by a downed power line in the south end of the Big Belt Mountains in the Townsend Ranger District of the Helena-Lewis and Clark National Forest.
The U.S. Forest Service said dry, hot and gusty conditions allowed the fire to cross south of Highway 12, closing down the roadway.
On Tuesday, roughly 60 homes in the Grassy Mountain Subdivision and about 130 residents of the Springdale Hutterite Colony were evacuated and a helicopter from the Department of Natural Resources and Conservation crash landed amid high winds, tipped onto its side and caught on fire. One person received minor injuries and the other four aboard did not appear to be hurt, authorities said. The DNRC grounded its fleet for 48 hours out of what officials said was an abundance of caution.
Editor Jesse Chaney can be reached at 406-447-4074, or find him on Twitter: @IR_JesseChaney.