If conditions were perfectly horrible, Yellowstone National Park could experience another fire season that rivaled the record-setting 1988 burn when about 1,200 square miles were charred, but it won't be easy.
One problem is that scars from the 1988 fires are acting as fire breaks, slowing down burns as the fuel type changes from mature lodgepole pine to newer growth, and sometimes even meadows.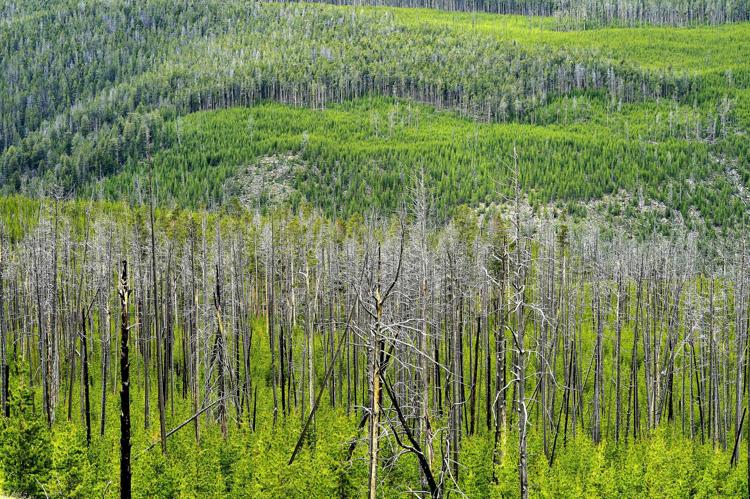 "It's well under 5 percent of any summer where we have the extreme conditions that the '88 fire scar will carry fire," said John Cataldo, fire management officer for the park.
The exception
As with everything, though, there are exceptions. In August 2016 the Maple fire broke out in the western corner of the park. By the time it was extinguished the fire had burned more than 71 square miles and cost more than $6.2 million to suppress.
The Maple fire burned through a portion of the North Fork fire scar from 1988. But the 2016 summer was so dry that large logs contained less than 10 percent moisture, Cataldo said, similar to kiln-dried lumber. Those logs helped carry the fire through the old burn and on to the mature forest, which was unusual, he added. Typically the scars have acted almost like fire breaks.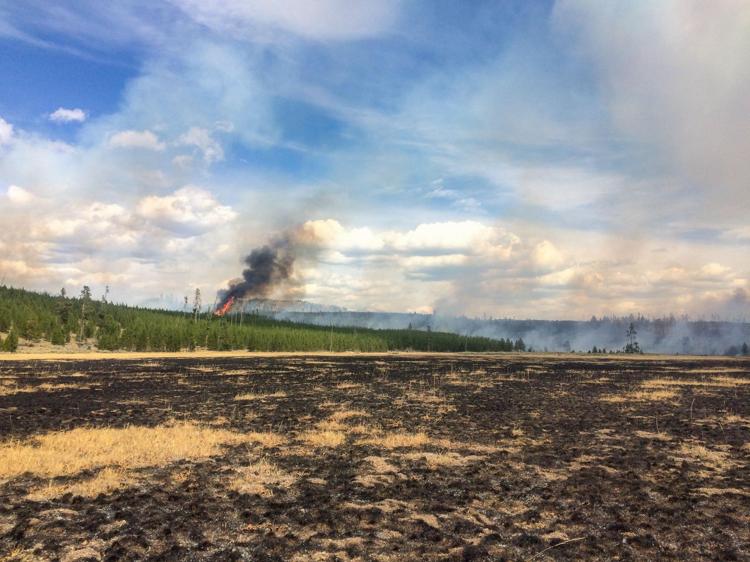 "We generalize about the '88 fire scar, but within that there are all different intensities," he explained. "Those areas that burned most intensely aren't carrying fire very well. We really need that dead and downed component" to carry fire.
Causes
Although Yellowstone doesn't track lightning strikes, it's not unusual for the park to receive 50 to 150 strikes in a 24-hour period, Cataldo said.
"What it really comes down to is if we have any moisture associated with those storms," he added.
The Maple fire was lightning caused. In that year — 2016 — 109 square miles burned inside Yellowstone. The following year — 2017 — the park had high fire danger with many lightning strikes, but most of the storms carried enough rain to limit fire starts. Out of eight fires last year, only two were lightning-caused, and both stayed less than an acre in size. The rest were all human caused but also did not exceed an acre in size.
Yellowstone suppresses all human-caused fires, but actively manages those caused by lightning strikes.
"People think if you're monitoring a fire it's less stressful or tense than when you're out building fire line," Cataldo said. "But it's an incredible amount of work no matter the strategy."
Yellowstone has a fire staff of 20 to 80 people. Each fire start is judged on its complexity and assigned a management team. All tactics are based off the park's 2014 fire management plan. Level 5, 4 and 3 fires the park manages locally with help from adjacent national forest crews. Larger level 2 and 1 fires require national assets.
You have free articles remaining.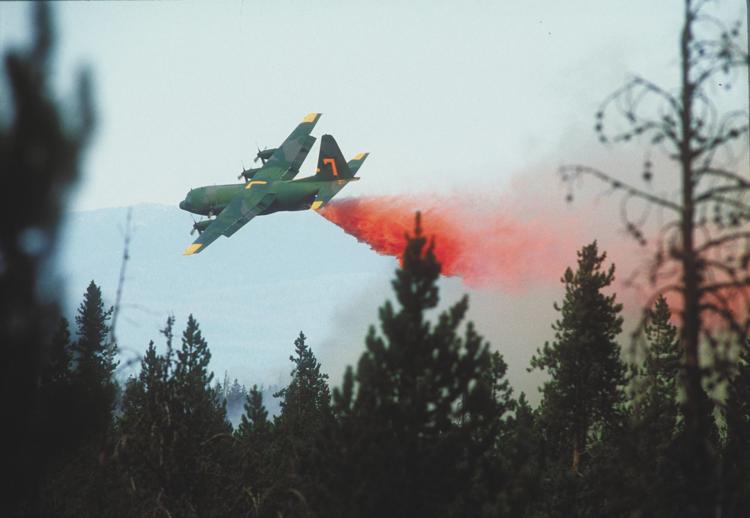 Calling in national assistance could lead to a 20,000-gallon water drop from a 747 jet converted for firefighting, or 9,000 gallons from a DC-10. That compares to what used to be a maximum drop of about 2,000 to 3,000 gallons, Cataldo said.
"Those are pretty spectacular assets," he said. "But airplanes don't put fires out. We really need to follow up with firefighters on the ground. For the most part, that's still young people in their 20s and 30s with a pulaski. That hasn't changed in 100 years."
Climate
What has changed during the past 100 years is the climate in Yellowstone, and across much of the West. The fire season is now as many as 10 days longer in the spring and fall in the park.
That change has resulted in Mammoth Hot Springs, Wyoming, headquarters for the National Park Service in Yellowstone, becoming much warmer and drier, said Roy Renkin, a vegetation specialist for Yellowstone.
"Mammoth is starting to take on climate changes that Gardiner had 40 years ago," he said of the community at the park's North Entrance that is about 1,000 feet lower in elevation. "Gardiner is taking on the climate of pre-Euro-American times."
The park's website acknowledges the changes, noting, "Conditions are becoming significantly drier at elevations below 6,500 ft. In fact, the rise in minimum temperatures in the last decade exceeds those of the 1930s Dust Bowl Era. By the latter part of the 21st century, the hot, dry conditions that led to the fires of 1988 will likely be the norm, representing a significant shift from past norms in the greater Yellowstone ecosystem toward the type of climate conditions we currently see in the southwestern United States."
Questions
Cataldo said there's "a lot of debate" about whether a warming climate will change the frequency and intensity of fires in Yellowstone.
"There's the potential that if younger lodgepole experience more fire, it could result in a change in the forest cover type," he said. "It could mean more fire on the landscape than we saw traditionally."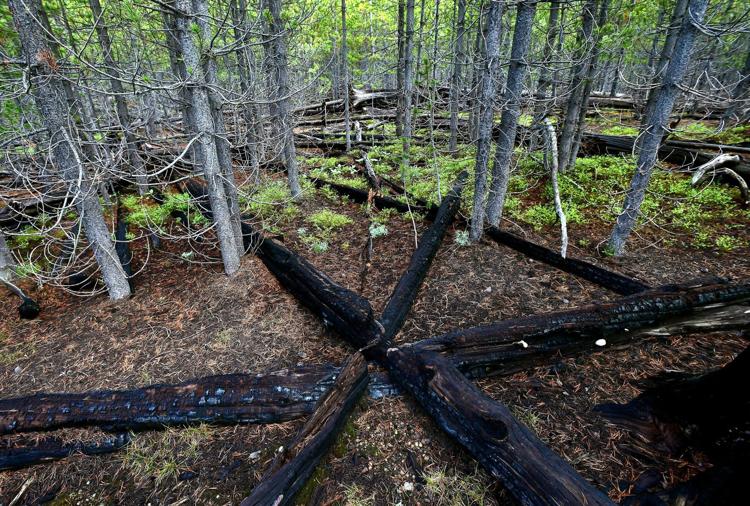 The park tracks the timing of the snowmelt closely, Cataldo said, that period when the park has bare ground. Because most of Yellowstone is at higher elevations than the surrounding area, the fire season is usually confined to July and August but can carry over into September.
"Fortunately we have winter," he said. "At some point it's going to snow many feet here" and put out any fires.
That's not the case in much of California, where Cataldo worked prior to moving to Yellowstone. That state is seeing unprecedented fire seasons, or as Cataldo said, "It's always fire season there."