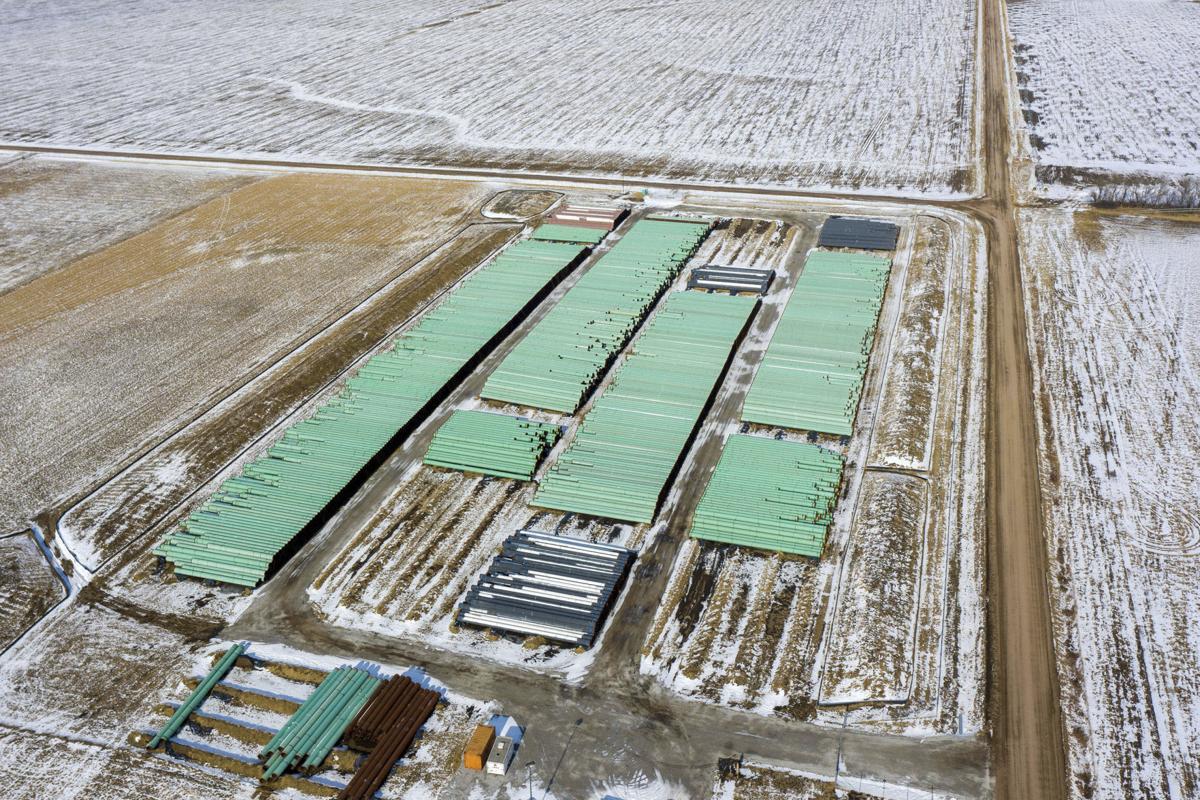 Among President Joe Biden's first-day flurry of executive orders Wednesday was one revoking the construction permit of the Keystone XL oil pipeline.
The 1,700-mile pipeline was to run through much of Eastern Montana and carry roughly 800,000 barrels of oil from Alberta, Canada across the border to the Texas Gulf Coast.
The on-again, off-again, $8 billion project was expected to create thousands of jobs in Montana and dump millions into the economy.
Biden's cancellation of the permit drew swift condemnation from Montana's Republican congressional delegation and state Republican leaders including Gov. Greg Gianforte.
In a note to Biden, Gianforte said, "A symbolic gesture for your fledgling, hours-old administration, this decision has real and devastating consequences in Montana. With your executive order, gone are the thousands of good-paying American jobs, hundreds of millions of dollars in revenue to support our local communities and schools, the opportunity to advance America's green energy infrastructure, and America's energy security."
Republican Sen. Steve Daines also bemoaned the loss of Montana jobs and said the pipeline would provide the safest, most environmentally friendly method of transporting oil cross-country.
"It's only day one, and with the stroke of a pen, Biden has already taken steps to kill American energy projects like the Keystone XL Pipeline, which is critical to energy producing states like Montana," Daines said.
Rep. Matt Rosendale called the pipeline a matter of national security, saying it would help make the U.S. energy independent.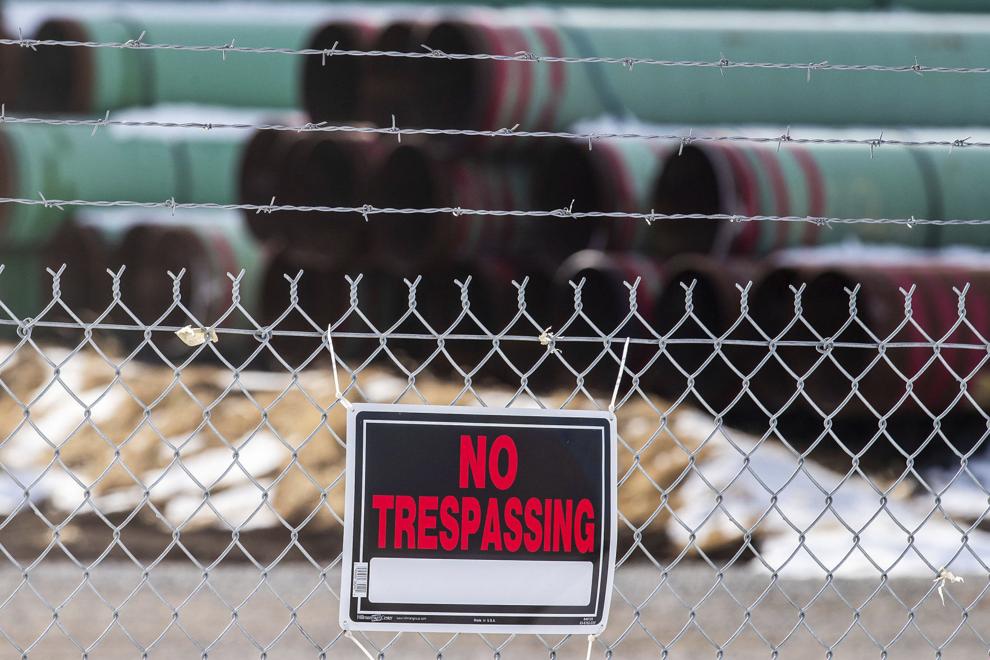 Even Democratic Montana Sen. Jon Tester has supported the pipeline, with some conditions.
First proposed in 2008, the pipeline has become emblematic of the tensions between economic development and curbing the fossil fuel emissions that are causing climate change. The Obama administration rejected it, but President Donald Trump revived it and has been a strong supporter. Construction already started.
Kirsten Hillman, Canada's ambassador to the United States, said Canada needs to move on now that Biden has made a decision.
"Of course we're disappointed. We worked hard over the past number of months trying to make the case for Keystone XL," Hillman told the Canadian Broadcasting Corporation. "He had made a commitment during his campaign and he lived up to that commitment. I think we have to accept that and move forward."
Canadian Prime Minister Justin Trudeau raised Keystone XL as a top priority when he spoke with Biden in a phone call in November. The project is meant to expand critical oil exports for Canada, which has the third-largest oil reserves in the world.
Jason Kenney, premier of the oil-rich province of Alberta, said late Tuesday he urged Trudeau to tell Biden that "rescinding the Keystone XL border crossing permit would damage the Canada-US bilateral relationship."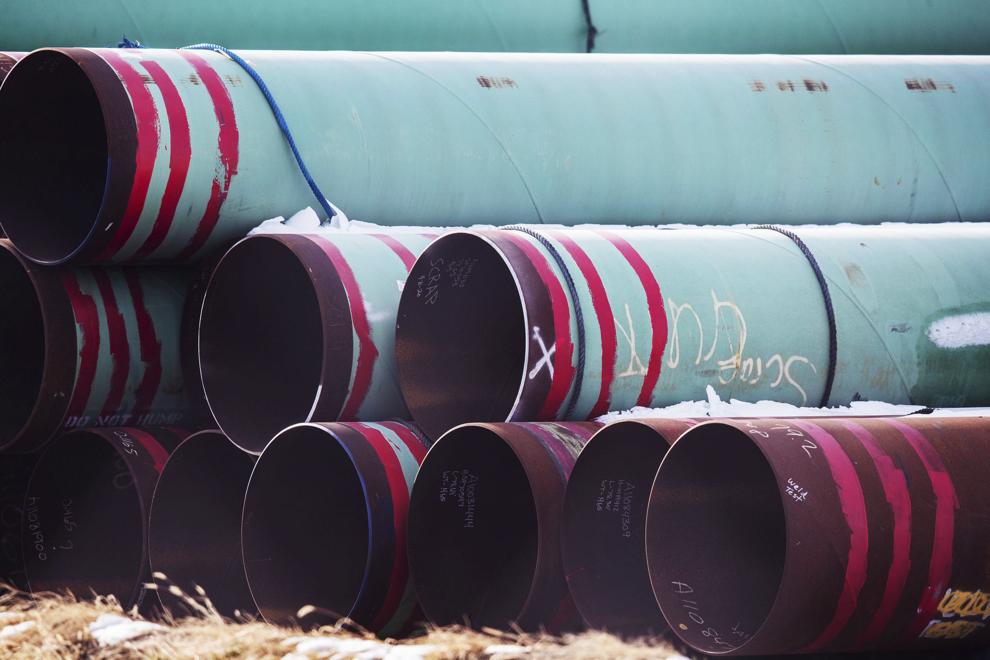 Trudeau and Biden are politically aligned and there are expectations for a return to normal relations after four years of Trump, but the pipeline is an early irritant as Biden has long said he would cancel it.
In Helena on Wednesday, the Montana Legislature's Republican leadership announced they are deeply disappointed in Biden's cancellation of the permit. Montana Senate President Mark Blasdel and Speaker of the House Wylie Galt released the following joint statement:
"The Biden Administration's unilateral decision to shut down the project kills Montana jobs, raises energy costs for hardworking Montana families, and silences Montanans' voices from both sides of the aisle. As the leaders of both the Montana Senate and House of Representatives, we urge the Biden Administration in the strongest possible terms to honor the bipartisan support for this hugely beneficial project and reverse their current course of action."
Conservation groups in Montana, however, hailed Biden's decision.
"We welcome courageous new leaders in Washington whose priorities honor the future, our communities, our environment and our public lands," said Whitney Tawney, executive director of Montana Conservation Voters.
In Billings, the Northern Plains Resource Council also applauded the move.
"We will continue to stand with our allies to ensure protection of the resources we depend on for our lives and livelihoods," said Dena Hoff, a Glendive farmer and member of Northern Plains.
"Alongside farmers, ranchers, indigenous communities, and countless others, we have stood strong for over a decade. We have worked to protect not just our air, land, water, and climate, but also the democratic processes, tribal rights, and property rights that have been trampled throughout this fight," said Hoff.