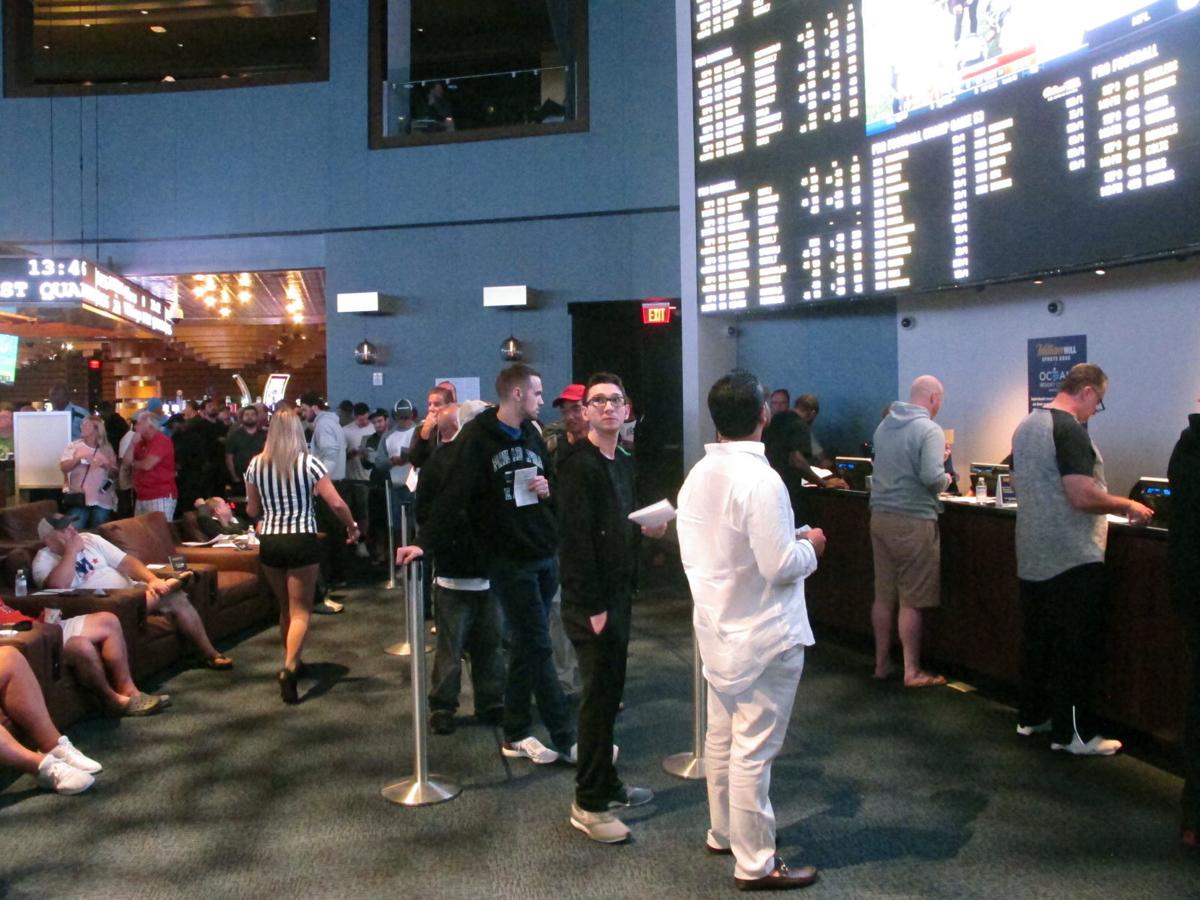 When Wyoming first seriously began looking at regulating gaming in 2019, the Northern Arapaho Tribe did everything they could to kill it.
Recognizing what could be an existential threat to one of their main sources of revenue – the Wind River Hotel and Casino — the tribe pumped thousands of dollars into a dark money lobbying campaign to defeat it. They succeeded.
When word got out, tribal leaders quickly distanced themselves from the campaign, and when regulated gaming came up again in the 2020 legislative session, they went to the bargaining table in an effort to draft gaming regulations in a more collaborative manner.
That ultimately didn't happen. Wyoming lawmakers passed a significantly pared down bill to establish a statewide gaming commission to essentially legalize just one form of gambling: slot-machine-like "games of skill," most of which had already been illegally operating in the state.
No keno. No poker. And no sports betting, a form of gaming that is already legal in 22 states as well as the District of Columbia.
But where Wyoming blinked, the Northern Arapaho Tribe now sees opportunity. On Wednesday, tribal leadership announced they would be moving forward with crafting a regulatory framework for sports betting at tribal gaming facilities, looking to gain a foothold in what was a nearly $1 billion industry in 2019.
"Well-regulated sports betting is an excellent way to make the gaming experience even better for our customers at the Wind River Hotel & Casino and each of our gaming establishments," Brian Van Enkenvoort, CEO of the Wind River Hotel & Casino, said in a statement. "This is truly an amenity that sports fans can't find anyplace else in Wyoming."
While Wyoming balked at the opportunity, the Northern Arapaho Tribe will be taking advantage of a 2018 decision by the U.S. Supreme Court to strike down a federal law prohibiting sports betting outside of the state of Nevada, leading to a rash of expansion around the country. While Wyoming did consider such a provision as part of a gaming bill sponsored by Rep. Tom Walters, R-Casper, the effort was ultimately shot down in favor of a more conservative bill backed by House leadership, leading to a sort of "trial run" for regulated gaming in Wyoming.
The economic imperative made sense. While Wyoming fought tooth and nail to prevent the tribes from pursuing gaming – and has long been opposed to it, fearing the potential market saturation seen in states like Montana – Wyoming was facing a revenue crisis. It was also already home to number of companies earning millions of dollars in revenues off of machines that were of dubious legality.
Facing a new threat to tribal revenues, the Northern Arapaho had to do something. And after two years of watching and learning, the tribe knew it had to take action to be disruptive, and potentially earn those dollars back.
"As we got into the state legislative session and saw the state was making a turn, we realized this was something that could threaten our business," said Stephen Fast Horse, a member of the Northern Arapaho Business Council. "So at that time we had to seriously start moving the ball because gaming is something that's very important to the economy of the reservation since we don't have a tax base. We get a lot of our revenues from our gaming business. That was probably the biggest fire being lit underneath us at that time."
While the state abides by a stricter set of rules, the Northern Arapaho Tribe – which is an independent entity – conducts its gaming operations under the authorization of the U.S. Department of the Interior, and does not need state approval for sports betting. And unlike Wyoming, which considered opening the door to vendors like FanDuel and DraftKings, the operations will all be done in-house, allowing the tribe to maximize revenues on those games.
Their template, said Fast Horse, will be based off a system deployed by members of the Mississippi Choctaw, a similarly sized tribe that has successfully managed to deploy its own sports betting operations at its facilities in 2018, becoming the first tribe in the country to do so.
The Northern Arapaho hope their efforts can serve as a template for all of Wyoming — and potentially, an avenue for partnership.
"We'd also like the state to seriously consider us as partners, because we've been the experts in Wyoming," said Fast Horse. "And we are Wyoming natives. We don't want our gaming operations to be outsourced by other entities that have no investment or no livelihood here in Wyoming. We prefer Wyoming to do it themselves."
Be the first to know
Get local news delivered to your inbox!