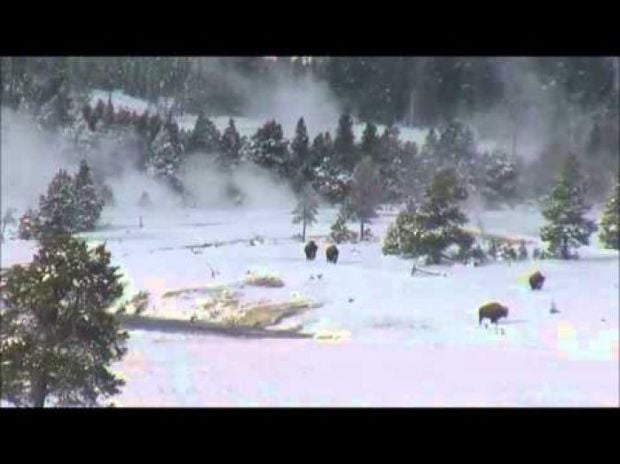 CASPER, Wyo. — Mary Greeley reads the news and posts recordings of it on YouTube. She also posts news on her website, what she considers "News the Mainstream don't cover and are too afraid to show you." She also posts less newsy videos about Yellowstone, including webcam footage of tourists and scenic attractions.
Also, Bigfoot at Old Faithful Geyser.
At least that's what a Bigfoot aficionado claims via his YouTube channel.
The anonymous, amateur analyst seems sure a video of bison walking through the snow near a geyser shows a peek of four Bigfoot (or is it Bigfeet?) in the background. Park rangers? No way, he's sure. Men in monkey suits? That seems implausible in snowy, cold Yellowstone. Creative insertion of computer graphics? Nonsense, he claims.
"Or are we witnessing some ancient scene that has been going on for thousands and thousands of years? You decide," said the YouTuber, who goes by the name ThinkerThunker.
Greeley posted the video on Jan. 30, and it's gained only about 5,000 views so far. ThinkerThunker's review of the video has gained more than ten times that number of views.
Cheyenne rock radio station 101.9 FM posted the video on its website, with a skeptical note and poll.
Watch it for yourself and see what you think.