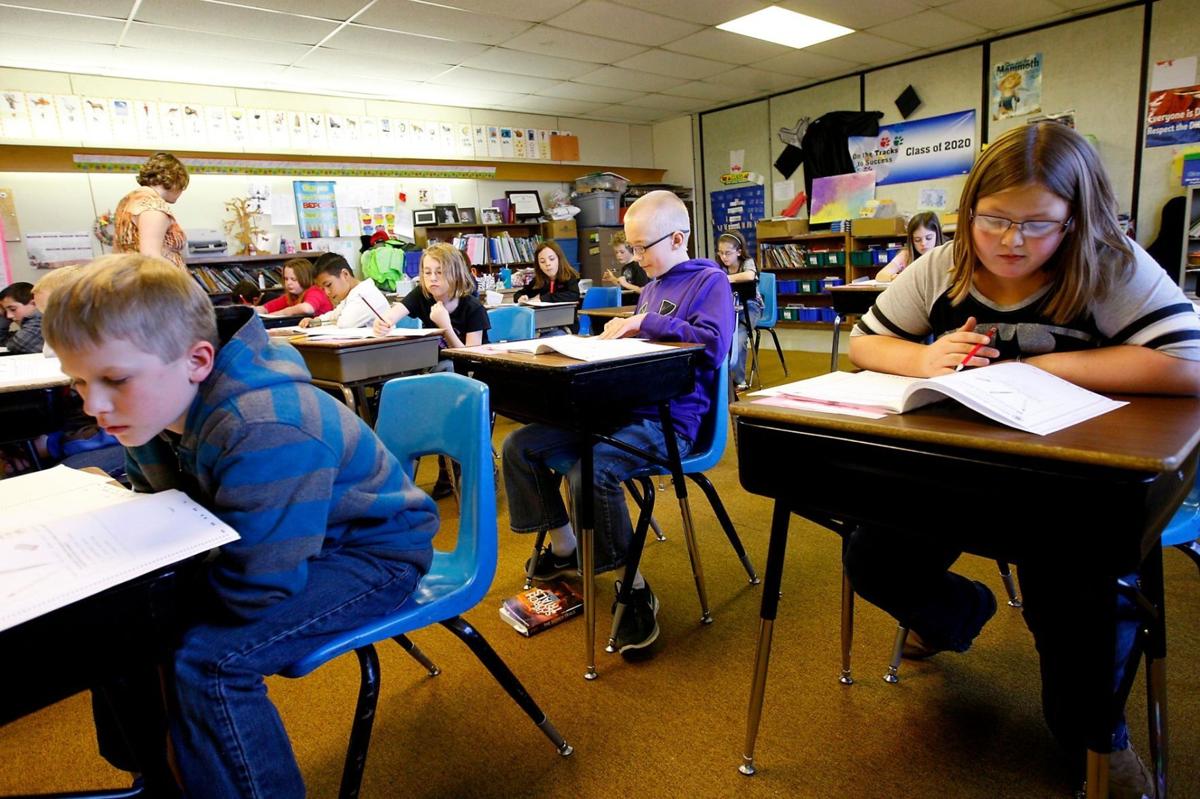 CHEYENNE, Wyo. — The Wyoming Department of Education disagrees with the federal Department of Education when it comes to how well schools in the state perform.
The Wyoming Department of Education on Tuesday released the 2014-15 education accountability determinations for Wyoming. These are the results of a federal study and a state study based on Wyoming test results, particularly the Proficiency Assessment for Wyoming Students (PAWS) and the ACT.
The federal government reports only 17 percent of Wyoming schools are meeting expectations. Julie Magee, division director of accountability for the Wyoming Department of Education, said that comes out to be 59 of the 352 schools in Wyoming.
On the other hand, the Wyoming Department of Education said 46 percent of Wyoming schools met expectations this past school year.
Schools are rated by the federal government as part of the No Child Left Behind Act of 2001. Under that act, every school nationwide is categorized as meeting Adequate Yearly Progress or not meeting it.
The No Child Left Behind Act mandated that all states be at 100 percent AYP in all schools by 2014. But last year, Wyoming was at 17 percent.
"No Child Left Behind is seen pretty universally as a failed piece of legislation," State Superintendent of Public Instruction Jillian Balow said Tuesday in a news conference.
"I don't know that very many people would agree that only 17 percent of our schools in Wyoming are making adequate progress," she added.
Balow said there are some states that have flexibility waivers regarding what information they report to the federal government to be used for the AYP assessment.
She said Wyoming does not have such a waiver, but when compared to other states with no waivers and similar populations, Wyoming compares favorably.
In Nebraska, 12 percent of schools meet Adequate Yearly Progress, and in North Dakota, that number is 17 percent, she said.
Balow said that in place of No Child Left Behind, she would like to see the Elementary and Secondary Education Act reauthorized.
Wyoming's own educational accountability standards come from the Wyoming Accountability in Education Act, passed by the Legislature in 2013.
Rather than the pass-or-fail method used by the federal Department of Education, Wyoming uses a four-tier system.
A graphic provided by the state Department of Education shows that of schools in Wyoming: 14 percent are exceeding expectations, 32 percent are meeting expectations, 28 percent are partially meeting expectations and 15 percent are not meeting expectations.
The remaining 11 percent were independently reviewed. Brent Young, chief policy officer with the state Department of Education, said that number covers alternative schools in the state and smaller schools that do not have a high enough population to earn schoolwide test scores.
According to the federal Department of Education, the Wyoming counties that have the highest number of schools meeting Adequate Yearly Progress are Fremont County, Sheridan County and Sweetwater County.
Wyoming's scoring system places Laramie County, Campbell County and Sweetwater County at the top of the list.
Balow said the state's system of evaluation "is a much more accurate glimpse of what our schools are doing."