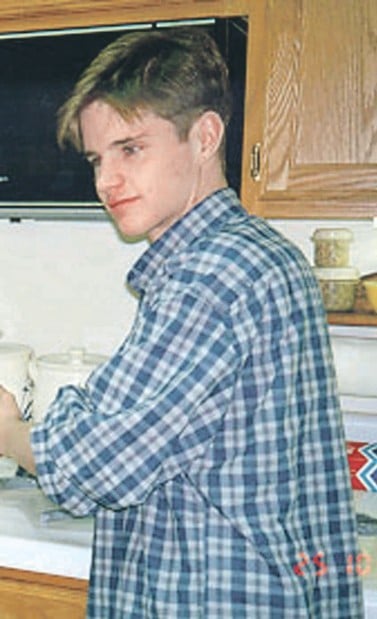 CASPER, Wyo. — Matthew Shepard's funeral elevated the profile of a vocal anti-gay church to national notoriety in October 1998.
"It was Matt's funeral at St. Mark's Episcopal Church that garnered Westboro Baptist Church a lot of attention," said Jason Marsden, executive director of the Denver-based Matthew Shepard Foundation.
Marsden grew up in Sheridan, graduated from Harvard College, worked for the Casper-Star Tribune for seven years, and became executive director of the foundation in 2009. He was a personal friend of Shepard.
Before Shepard's funeral on Oct. 18, 1998, the church was known mostly for its "God hates fags" protests around its hometown of Wichita, Kan.
However, enough was known of the tactics of the church members and its pastor, the Rev. Fred Phelps — loud preaching and provocative signs such as "Matt in Hell," "AIDS cures fags" and stick figures in sexual positions — that Casper city officials cordoned an area in City Park for them to protest.
The day of the funeral, which coincided with the worst fall snowstorm in memory, attracted international media attention that focused on Westboro Baptist Church.
The church frequently picketed the trial of Shepard's murderers, Aaron McKinney and Russell Henderson, in Laramie, later productions of the play "Laramie Project" at schools, and finally found its greatest responses when picketing funerals of soldiers killed in the wars in Afghanistan and Iraq.
The organization's members protested at the funeral of Matthew Snyder, a Marine who died in Iraq in 2006. Westboro Baptist Church — maintaining that war casualties are God's judgment on America — picketed, and Snyder's father filed a $5 million lawsuit against the church for emotional distress. The U.S. Supreme Court on Wednesday upheld an appeals court ruling that dismissed the lawsuit.
Westboro Baptist Church sometimes pickets events sponsored by the Matthew Shepard Foundation, too, Marsden said.
"This specific litigation puts free speech and free exercise of religion at odds with each other," he said.
In other words, did Westboro's right to free speech infringe on the Snyder family's right to conduct a funeral without interference, even though church members conducted their protest at a distance from the service?
The Supreme Court sided with the church.
Phelps' daughter Margie said Westboro Baptist Church will increase its protests following the ruling, according to news reports.
The Matthew Shepard Foundation also exercises its free speech rights and encourages people upset by anti-gay protests to use creative ways to voice their views and to not engage in conflict, Marsden said.
"Under the banner of the First Amendment comes a lot of wonderful things," Marsden said. "You take the good with the bad."