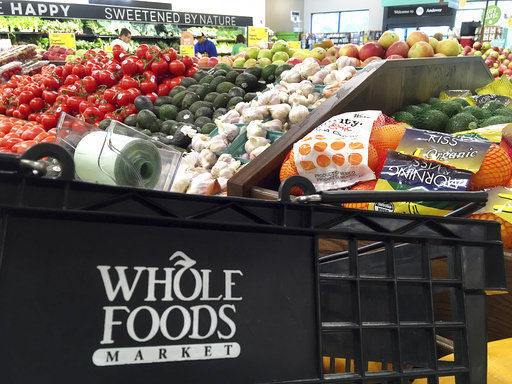 Amazon is considering bringing Whole Foods to Wyoming as part of a plan to expand across the country, according to a recent report from the Wall Street Journal.
Wyoming was among the Western states in which Whole Foods employees have "visited potential retail spaces," per the article.
Whole Foods, which Amazon bought in 2017, does not have a store in Wyoming. Some of the spaces it explored were larger than average for the grocer, according to the Wall Street Journal's source. Amazon and Whole Foods declined to comment for the story. Some of the additional space in stores is used to accommodate Amazon delivery, according to the article, and the company hopes the expansion will put more customers in range of Prime Now, a two-hour delivery service currently available in more than 60 cities.
Whole Foods has also visited spots in Idaho and southern Utah, the Wall Street Journal reported.