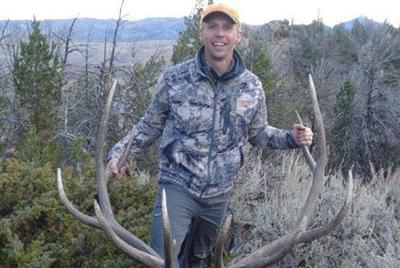 Wyoming's state lands board denied a controversial land trade in the Laramie Range on Thursday.
The State Board of Land Commissioners – composed of Wyoming's top five elected officials -- voted 0-5 against the trade that would have swapped more than 1,000 acres of land in the Laramie Range for about 300 acres in the Black Hills. The proposal was met with steep opposition from sportsmen, and Albany County commissioners worried the trade would block federal land from public access.
"I think the process worked," said Buzz Hettick, chairman for the Wyoming chapter of Backcountry Hunters and Anglers. "We all live in Wyoming for the outdoor opportunities it provides and public lands are very important to the local economies."
A Casper businessman and landowner, Richard Bonander, proposed the swap as a way to consolidate land on his Laramie Range ranch. The public parcels were difficult to navigate and cover rough terrain, limiting access, he told the Star-Tribune in September.
The Office of State Lands and Investments supported the trade, saying the land in the Black Hills could be worth more financially to the state than the southeast Wyoming parcels. An easement proposed later that would connect to sections of the land did not appease the opposition, which said the land would still be effectively inaccessible.
"With regards to this transaction, [the vote] functionally kills it," said Jason Crowder, assistant director for the office of state lands. "We presented the board I think a transaction that covered the trust land management objectives, and we were very open about its faults and merits and the board has to weigh those."
Hettick said he and others would be interested in helping the state acquire the land in the Black Hills.
"We don't want to just be an opposition group all the time," he said. "We want to help the state acquire the properties and work with everyone in the state if we can."