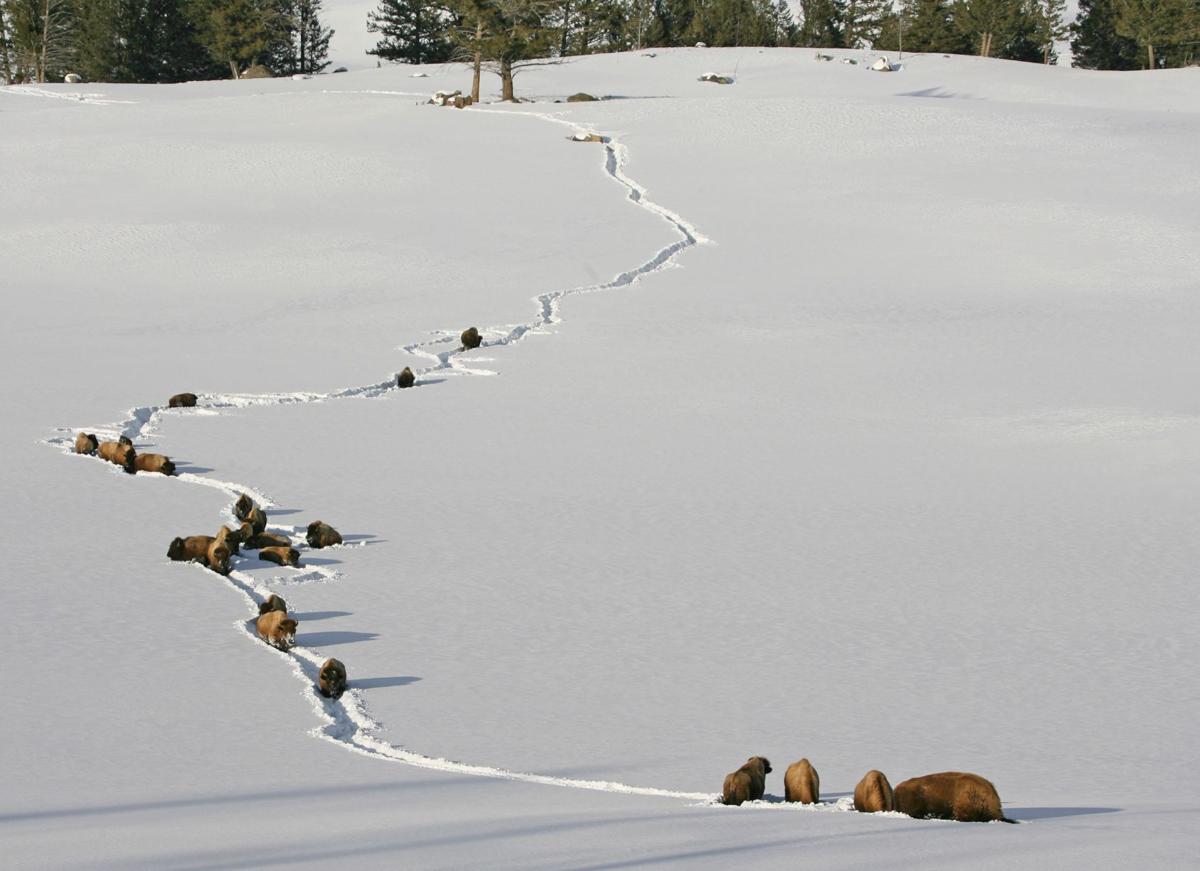 JACKSON, Wyo. — One snowboarder got an expensive reminder recently not to poach powder in winter range closed for wildlife.
"It's been quite a few years since we've gotten this much snow," said Linda Merigliano, recreation program manager for the Bridger-Teton National Forest. "Animals are up to their bellies."
Someone noticed the snowboarder in the restricted area Friday and called forest dispatch. The $130 ticket is a misdemeanor and can carry penalties of $5,000 or up to six months in jail, Merigliano said.
"The important message there is that it isn't just us watching," she said. "There are citizens throughout the community who know where the winter closures are and really care about wildlife."
The snowboarder was caught south of Jackson, but other closed areas are showing recent tracks.
The winter habitat closures are designed to protect wildlife.
"When we disturb wildlife in the winter, we force them to expend precious energy, which can lead to a long, slow death," said Marisa Wilson, field coordinator for Jackson Hole Conservation Alliance.
Animals use those areas to conserve energy and survive a long, harsh winter.
"Between the cold temperatures and this amount of snow, the animals are having a really tough time," Merigliano said. "It's these kinds of years when you have deep snow that those areas are that much more important."
Heavy snowfall has pushed animals to the valley floor, which is why there have been so many wildlife encounters in town.
"They're down really low," Merigliano told the Jackson Hole News & Guide. "They're trying to use the groomed trails and roads."
It's likely going to be a deadly winter for wildlife, with or without human interruption in habitat areas, she said.
"We're trying a lot of different things to reduce that disturbance," Merigliano said.
Big orange signs are displayed to warn of areas that are closed to human activity.
"Every year we put up a few more signs," she said.
There are also electronic ways to be alerted, including a phone application called Avenza that will alert you if you're close to a restricted area.
"These regulations have been in place since 1990," Merigliano said. "For the most part, people have been so much better this year."
But the combination of the full moon and clear skies last week brought out the powder poachers in full swing, resulting in many reports of illegal tracks in different areas of Jackson.
"The full moon brings a lot of people out," Merigliano said. "We say we are a community who cares about wildlife, but one of the individuals was walking up to a herd of deer. That just shows real disrespect."
If you see someone going up or coming down a restricted slope, you're asked to get a description of the person, their vehicle and license plate number and report it to authorities.
"We have a lot of places to ski and recreate," Merigliano said. "Animals have limited places to go. Don't just think about the citation and that you might get caught. Do it for the wildlife."
The winter closures remain in effect until April 30.