It's not hard to see the appeal of bare-knuckle fighting.
It's not hard to hear it, either.
The sound of a bare fist connecting with skin at high speed is almost like a clap or a weak high five. It's not the standard thud one expects from a punch. It's fleshier.
The punches that landed during the preliminary card of the World Bare Knuckle Fighting Federation's "Rise of the Titans" promotion could be heard from a safe distance away. The cheers, boos, catcalls and jeers that would later fill the Casper Events Center weren't yet able to drown out the sounds of C.J. "Big Cake" Leveque and Juan Torres punching each other in the face.
Levesque dealt the first knock-down blow of the super heavyweight showdown, the second of 11 fights in the Nov. 9 event. Torres mouthed, "Damn," but he rose to his feet and resumed the match, once he figured out which direction he was supposed to be facing.
"I told myself I'm going to get up," Torees said afterward. "I'm broke, and I need the money."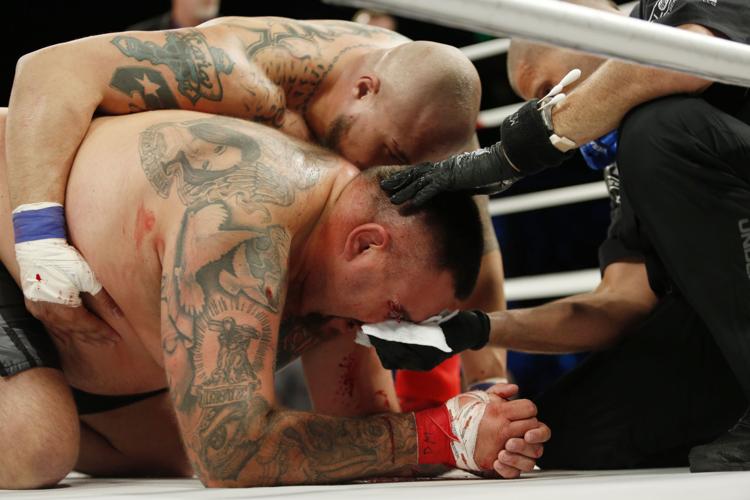 The fight ended with Leveque — all 288.6 pounds of him — on all fours as blood poured from his nose. The medical team eventually stopped the bleeding but not before it left a stain that would remain on the mat the rest of the night.
For un-squeamish fans in search of a visceral experience, bare-knuckle fighting is the most fun you can have while still following the rules, supporters say. The sport is more action packed, promoters boast, not bogged down by the ground game of MMA or the unceasing, defensive rounds of modern-day boxing. And in the age of increased awareness of head injuries in sports, bare knuckle backers claim that, believe it or not, it's a safer alternative.
It is a sport with ancient roots. On March 30, however, Wyoming became the first state to sanction the sport when the Wyoming Combat Sports Commission, the nation's first MMA-only state commission, rewrote its rules to include bare-knuckle fighting.
That has brought out-of-state promoters such as the World Bare Knuckle Fighting Federation to Casper and the Bare Knuckle Fighting Championships to Cheyenne, where it held the sport's first sanctioned event June 2 — all in hopes of striking it rich with what some believe to be next big thing in the multibillion-dollar industry of combat sports.
True to its Western heritage, Wyoming has become a battlefield for bare knuckle wildcatters, including one from inside the state itself. The messes haven't been limited to the ring. The fighters haven't been the only ones to bare their knuckles.
The first
Casper is not like most places Chris Leben has fought over the course of his career.
"Well, it's different," he said earlier this month at the Hilton Garden Inn in Casper. "I'm used to fighting in Las Vegas or London."
The inaugural cast member of The Ultimate Fighter joked that he'd noticed an uptick in flannel, jeans and cowboy hats in his surroundings.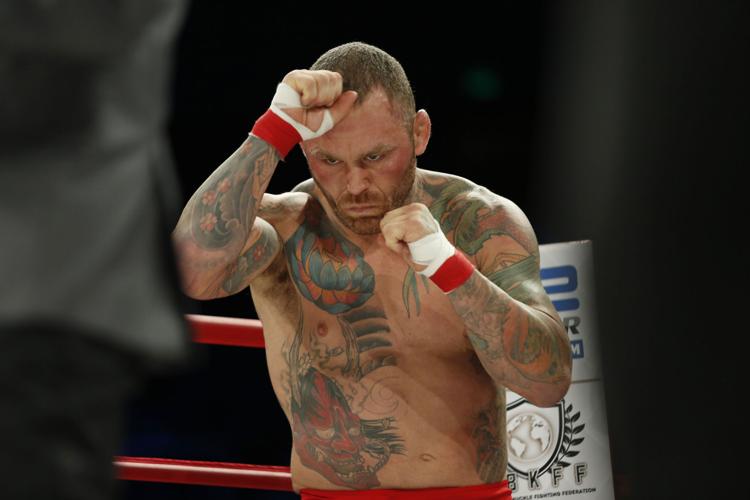 But what Wyoming lacks in upscale fashion it makes up for in opportunity: No other state sanctions bare-knuckle fighting. Bare Knuckle Fighting Championships has held two events this year in Mississippi, but those were made possible through special event permits, not law, said Bryan Pedersen, chairman of the Wyoming Combat Sports Commission.
Pedersen is the simplest explanation for how Wyoming came to be the first state to regulate the sport — easy as it may be to chalk it up to the state's wild west ethos. A former state representative and a combat sports enthusiast, the Cheyenne native was able to bring the two sides together.
"They tried this in 20 other jurisdictions before they came here," Pedersen said of bare-knuckle fighting. "And I think that because I understand the sport and participated in it, I think that that's where I had desire and empathy for their cause to move this forward."
Dating back to 2010, there had been around 30-40 bare-knuckle fights in Wyoming, Pedersen estimated. The fights were legal, but they weren't regulated.
"So you don't have blood tests, you don't necessarily have a physician, you don't maybe have EMTs, you don't have properly vetted fighters," Pedersen said. "You have the opportunity to take someone out of the crowd and say, 'Hey are you ready?'"
In 2012, the state formed the Combat Sports Commission to sanction MMA, which was continuing to grow in popularity. (Pedersen's efforts to create a boxing commission were unsuccessful.)
Last year, Pedersen had about 100 people over to his house to watch the pay-per-view boxing match between boxer Floyd Mayweather Jr. and MMA fighter Connor McGregor. With inter-discipline fighting on the brain, Pedersen said he decided that the commission should look into bare knuckle.
"What we wanted to do was say, 'OK this already exists. How can we provide that level of safety?'" Pedersen said. "Because we were the natural commission to come up underneath that."
Plus, Pedersen views the sport as a way to diversify Wyoming's economy, a seemingly endless goal in the boom-and-bust state. The sport could do more for Wyoming than just bring visitors to the state's hotels, restaurants and gas stations, he said.
"The reality is every single time one of these promotions comes to Wyoming and the fighters say, 'I'm here in Wyoming' and the promoters say, 'Live from Casper, Wyoming,' 'Live from Cheyenne, Wyoming,' 'Live from Gillette, Wyoming' — somebody hears that," Pedersen said. "And then someone says, 'You know what we should do? Let's go visit this summer.' Not even for the fight. And they come out and they go to Frontier Days and they go to Thermopolis and they go up to the Big Horns and then they visit Cody and they do all these things, and maybe somebody stays. Maybe somebody creates a job and buys a house and buys a car from a local dealership.
"It's just a commercial for the state, a commercial where people are actually spending their money, $29 a pop on a pay-per-view, to hear the name 'Wyoming.'"
The pitch
A fledgling sport would not gain much traction in 2018 if it had the reputation of giving its participants severe brain trauma. Questions surrounding the lasting impact of head contact, both in traditional and combat sports, have become significantly louder over the past decade.
It's likely for that reason that you can't get too far into any conversation with a bare-knuckle enthusiast without hearing the rugby metaphor.
While football players have experienced serious issues with concussions and CTE, rugby does not have the same reputation.
"American football, they've got all their pads on," Leben said. "They can hit harder. They can hit uncalculated."
Rugby players, the argument goes, have to be more careful with how they hit because they don't have pads. In this analogy, boxing, with its padded gloves, is football, and bare knuckle, where a punch to the head could break a knuckle, is rugby.
"Getting caught one good time and going out is a lot better on your brain than almost going out 40, 50 times in a regular boxing match," bare-knuckle fighter Fred Pierce of Talihina, Oklahoma, said. "There's just no comparison. You get clipped once, you wake up, the fight's over. To where, in boxing, that padding makes you able to absorb so much more, and it puts you right on the brink. I've got a lot of boxing friends that can't hardly talk to me."
Another argument for bare knuckle's safety is that, unlike MMA, participants aren't on the receiving end of elbows, knees or feet.
Bare Knuckle Fighting Championships promoter David Feldman said that in the company's three events, the 70 fighters have suffered one broken hand, two broken thumbs and two broken noses.
"There's more than that in any boxing or MMA event in the entire world always," he said.
Anecdotal and theoretical arguments are one thing, but Pedersen said the Wyoming commission also relied on a handful of studies when deciding whether to sanction the sport.
"Less blunt force trauma (in bare-knuckle fighting) was a huge part of our decision-making," he said.
There's a trade-off, though, for potentially lowering beneath-the-surface damage. When the gloves come off, the bloody, superficial damage goes up.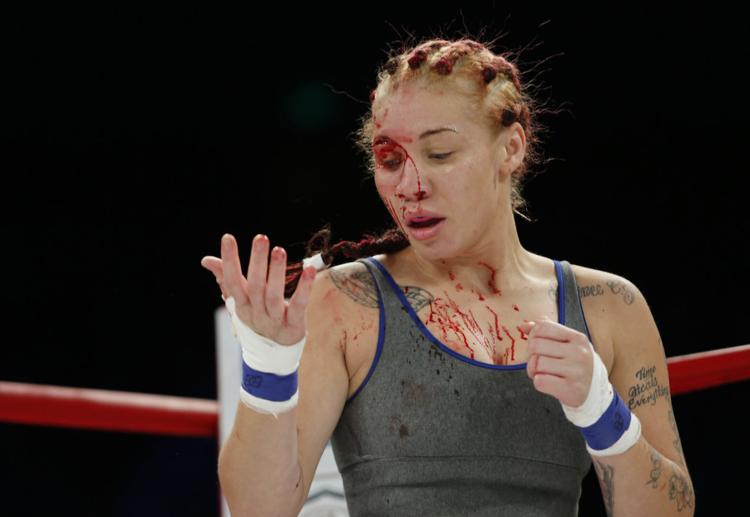 "Cuts and abrasions, broken noses, lips," Pierce said. "That's part of it. If you're not willing to sign onto that, you shouldn't be a fighter."
The big boys
Feldman admits that bare-knuckle fighting isn't for everyone.
"But for the people that it's for," he said, "it's really for them."
The Pennsylvania-based promoter, whose commitment to putting the sport on the map was the focus of an October Vice documentary, said he's been pleased with the Bare Knuckle Fighting Championships' first three events.
"I've promoted 300 boxing and mixed martial arts events," Feldman said. "We had the best reception we've ever had in Wyoming. And that's why we'll definitely be coming back."
He said his company's third promotion was originally slated to be held in Cheyenne, too, but because of a conflict the company returned to Biloxi, Mississippi, the site of the second fight. In 2019, Feldman anticipates holding eight to 10 bare knuckle events, with one or two in Wyoming (likely Cheyenne), one or two internationally and two in new states he did not want to reveal.
Feldman said the inaugural fight drew 2,100 in June at the Cheyenne Ice and Events Center. The company handled its own ticketing, but a Cheyenne official who did not want to be named said attendance was closer to 1,400. Feldman declined to say whether he made or lost money on the event but said, "we're on our fourth show, so we had to be doing something right."
The Nov. 9 fight at the Casper Events Center fight was a production of the World Bare Knuckle Fighting Federation, a Woodstock, Illinois-based company. When all was said and done, around 2,000 people attended the promotion, a spokesman estimated, but the company encountered its share of road bumps. (The Casper Events Center did not return multiple calls seeking attendance figures.)
Nearly a week after the fight, the federation's president Bas Rutten posted a 4,600-word Facebook statement detailing the behind-the-scenes challenges that preceded the fight. Rutten said a former company employee had mismanaged funds and taken advantage of CEO Tom Stankiewicz. Rutten's post alleged that the employee, whom he did not name, had problems with hard drugs and once suggested the company would need to provide the fighters with prostitutes. Rutten also wrote that Stankiewicz had two stress-induced heart attacks leading up to the event.
Contract disputes led to headliner Brennan Ward being dropped from the card, as well as former NFL star Shawne Merriman, the event's biggest name outside of combat sports. Due to further complications, Belmonte Productions, the company that handled the 2015 fight between Mayweather and Manny Pacquiao, backed out of producing the Casper event just days before the fight, according to the post. The event was plagued with production issues, and promoters had to scrape together their own pre-fight interviews using a local TV station's camera.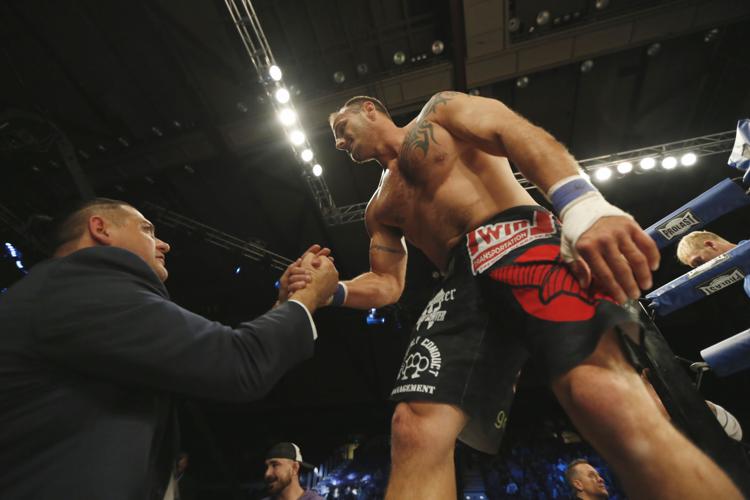 The events' two headlining fights were equally unpredictable. Johny "Big Rigg" Hendricks, who clearly had fan support from his days as a UFC welterweight champion, lost by second-round knockout to fill-in fighter Dakota Cochrane. With some fans already heading for the exits, the night's final fight only brought more confusion. Leben's opponent, Phil Baroni, gave an odd showing, appearing to prioritize tackling Leben over landing punches. The strategy didn't last long, as Leben knocked him out in the first round, saying afterward he thought he broke his knuckle on Baroni's head.
"Phil told me that, once he saw Leben in the ring, he mentally locked up, but that he had no clue why," Rutten wrote in a statement to the Star-Tribune. "He feels horrible about it. I guess these things happen once in awhile (sic)."
The underdog
The night still had its share of thrilling and brutal fights, but the crowd favorite at the Casper Events Center wasn't a headliner. He wasn't even on the original card, and he didn't make weight.
Two days before the event, the company called Joey Munoz to see if he wanted to fill a spot on the card. He put down his lunch, left work at his father's stucco company near Scottsbluff, Nebraska, and began cutting pounds immediately.
"I threw the bag on, threw the sauna shoes, started running, running, running," he said. "And 17 pounds later I'm at 180."
He was still three pounds over the goal, but the company didn't want his efforts to be in vain, Rutten said. So when his opponent's team began to renegotiate because of the weight difference, the company decided to make up the difference out of pocket, Rutten said.
Munoz may have had four pounds on his foe, Marcelo Alfaya of Rio Grande Do Sul, Brazil, but that looked to be his only advantage. Alfaya, who appeared in Season 21 of The Ultimate Fighter, towered over Munoz, who may have been the only fighter of the night not sporting tattoos. Munoz's pudgy physique and queasy visage only added to the sense that the pair was mismatched.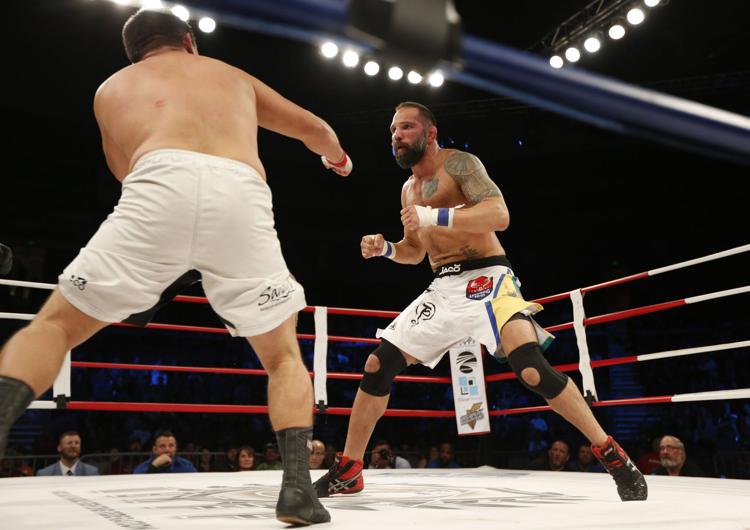 And yet, Munoz stuck around. He got his punches in on the ropes and managed to mostly avoid any clean hits. Alfaya, meanwhile, continuously fought past the referee's stoppage calls, costing him a penalty.
Then, in the fifth and final two-minute round, Munoz ramped up his attack, wailing on Alfaya left and right like an out-of-control windmill.
"I've never been in a street fight before, so this is legitimately the first time I've been full contact with knuckles," Munoz said afterward. "And I kind of like it. ... I mean, the adrenaline's started settling down so I can feel his skull still on my hands."
Munoz hadn't had the time to invite anyone from Nebraska, he said, but he earned chants of "Joey" and "U-S-A" from the crowd nonetheless. And in the first fight of the night not to end in a knockout, Munoz won by majority decision.
"Everybody knows him," Munoz said of Alfaya. "Nobody knows me. So it felt phenomenal coming out here and getting this victory."
The next day, he had to be back at work at his second job as a part-time manager at Domino's.
"When I first took this fight, I didn't even know who was going to be on this card," he said. "I didn't realize the talent, the legends that are on this card. So after I got here for weigh-ins, I'm like, 'I've got to show up.'"
The local
That kind of fighter might be the sport's best bet, said Evans, Colorado, promoter Corey Williams.
"When I first started the idea of bare knuckle, I thought it would be the pinnacle of a fighter's career," he said. "When they get to the twilight, that's when they would go. And in the process ... I discovered that the less experience they had, the less injuries transpired from it. So, it's kind of the old adage that they don't know enough to hurt each other. ... That's what I see, from the medical end of it, as being the appropriate route for the sport. But everybody else sees dollar signs, and that's all they're chasing."
Williams, founder of Who's Your Daddy Productions, finds himself in a battle over who is the father of Wyoming's bare-knuckle scene. A combat fighter himself, Williams has split his adult life between Colorado and Wyoming, where he has held legal, unsanctioned bare-knuckle fights across Wyoming — nine in Riverton, three in Cheyenne and two in Casper.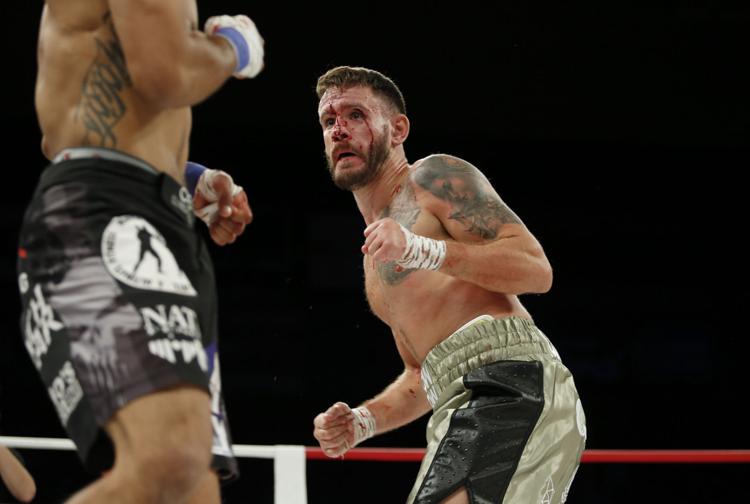 In 2007, Williams put on his first bare-knuckle fight in 2007 in Hastings, Nebraska, he said, as an exhibition on an MMA card. But he didn't believe the Nebraska State Athletic Commission was going to back the sport.
"So it took me several years to figure out how to approach it to be able to do it," Williams said.
The answer, he decided, was to do research on the sport's safety. He held 500 fights behind closed doors, funding them himself. The second half of the study found that fighters without gloves sustained five times fewer injuries than fighters wearing four-ounce MMA gloves while fighting by bare knuckle rules.
Williams showed his data to Pedersen, the Wyoming Combat Sports Commission chairman, and began holding events in May 2014, the first of which included just one bare-knuckle fight. He began to put on full bare knuckle events and developed a relationship with the state.
"A lot of the states, the way the laws are written, they can't necessarily shut (bare-knuckle fights) down but they sure go out of their way to make it a nightmare to hold one," Williams said. "But Wyoming knows me. They know I'm crazy and a bit of an a———, but they're comfortable with me because at least they know I'm a man of my word and I do things the right way."
Williams says he is "the reason that (bare knuckle) got sanctioned to begin with." Pedersen said Williams' research was one of three or four studies the commission considered when deciding whether to sanction bare-knuckle fighting.
With the sport now regulated, Williams was hoping to make a "big jump," originally planning a fight for December. He knows he can't throw around the same amounts of money as Feldman's or Rutten's companies. But Williams had been hoping to expand occasionally into bigger venues, including the Casper Events Center.
That is, he said, until Feldman came on the scene.
Feldman has branded Bare Knuckle Fighting Championships as the pioneer of modern-day bare-knuckle fighting, and Williams said Feldman's claims have damaged his reputation and cost him business opportunities. Williams filed an injunction to stop the Cheyenne event but failed to prove Feldman had done irreparable damage, Williams said. The lawsuit, which claims Feldman has a "scheme to gain complete control over Bare Knuckle Fighting and get recognition as the originator of the modern sport," is ongoing.
"We're working that out right now," Feldman said, "but I will say that we are the first legally, state-regulated bare-knuckle fighting event in the history of America. Whatever he might say, he can say whatever he wants, but at the end of the day, we put one hell of a show on in Cheyenne, Wyoming, and I just think the kind of show, or the magnitude of the show we put on, him or his company is not capable of."
One particular point of contention for Williams is the conflation of "legal" with "sanctioned." Pedersen said that all of Williams' bare-knuckle fights have been legal.
"Essentially, (Feldman) made me out to be a criminal," Williams said, "like I was doing things illegally, and that made all the investors that I had been in negotiation with and making deals with withdraw. Because they were worried that I was doing things shady."
Williams said he lost two investors, one of whom is now involved with Feldman's company. Feldman denied that anyone he works with has ever worked with Williams.
There is a chance Williams will accept a "lucrative" offer to settle the lawsuit, he said, because he doesn't have time to fight it. A self-employed contractor, Williams said he doesn't plan to directly compete with either of the out-of state promoters. But Feldman forced his hand, he said.
"He took away from the Wyoming kids that made it happen," Williams said. "That's the part that I was most upset about. This was a Wyoming-born and -bred sport. It's been around for hundreds of years, but it was these Wyoming kids that put it back in the forefront, so why wouldn't you give them the credit for it?"
The future
All parties agree that they want to see bare knuckle flourish, that regulation has expanded the sport's profitability. Both Feldman and Williams said they don't mind seeing other bare knuckle promoters give it a go, so long as they do it right.
Feldman said he doesn't expect bare knuckle to rise to the level of UFC, which was sold last year for $4 billion.
"But I think that we have a chance of being a real player in the combat sports industry," he said. "I really think we have a chance of being a player. Not just putting on events here and there but actually making some noise. We're gaining attraction. We have some network deals that we're talking to right now, some network TV deals. So we have a lot of people that are noticing us."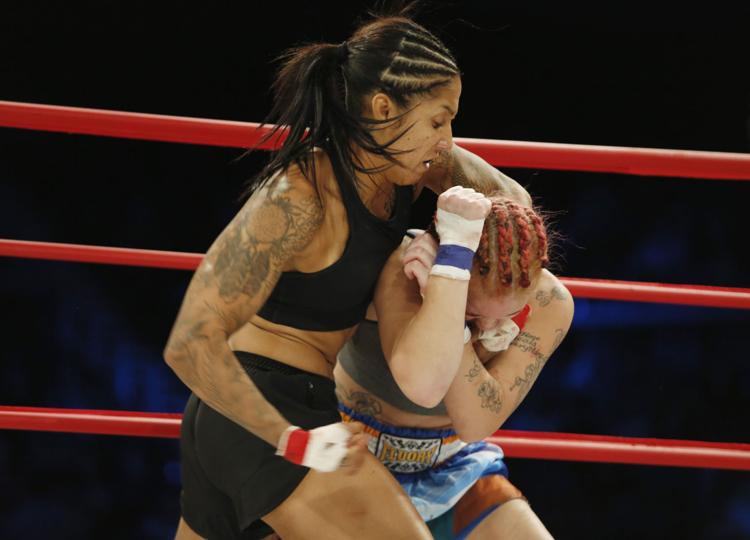 Depending on how the bare-knuckle fighting progresses, there might be room for both large and small.
"The reality is there is one UFC," Pedersen said, "and yet there are thousands of MMA events every year in the nation under these smaller production companies, local folks, regional, international. There will always be room for a sport and especially a company that's promoting itself well."
Thus far, that hasn't prevented the gloves from coming off.
"Quite frankly every one of these groups wants to be the only group," Pedersen said of out-of-state promoters. "They want to be the UFC."
---
Bare Knuckle Boxing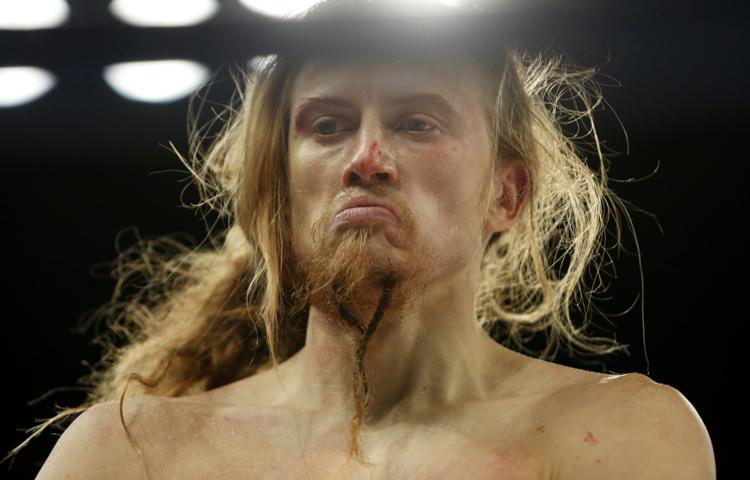 Bare Knuckle Boxing
Bare Knuckle Boxing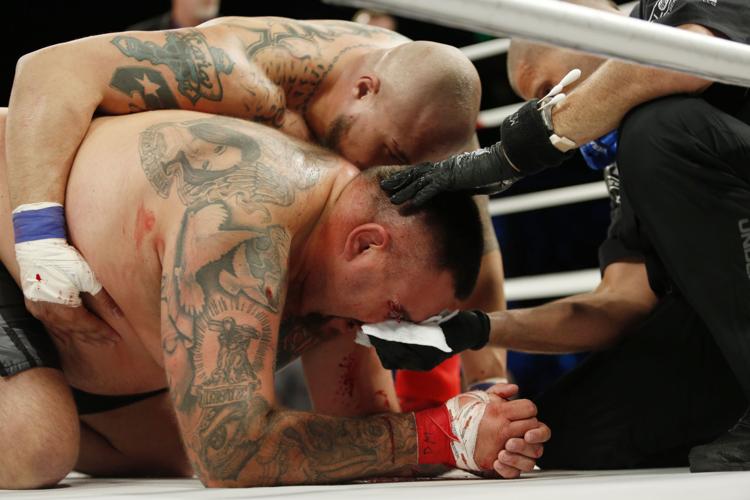 Bare Knuckle Boxing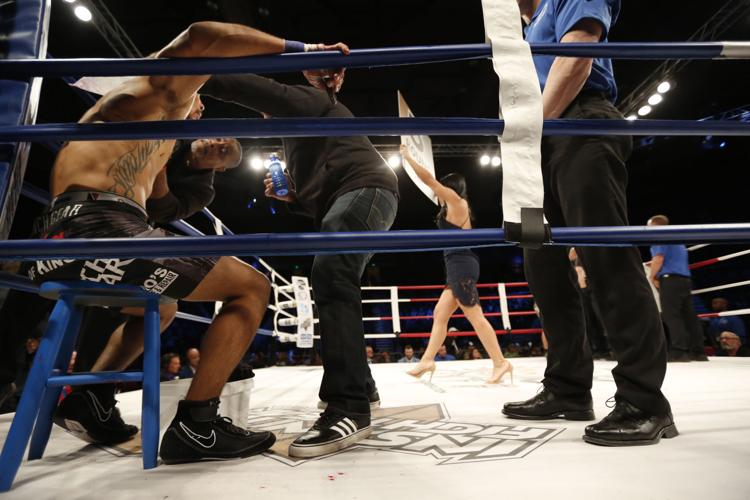 Bare Knuckle Boxing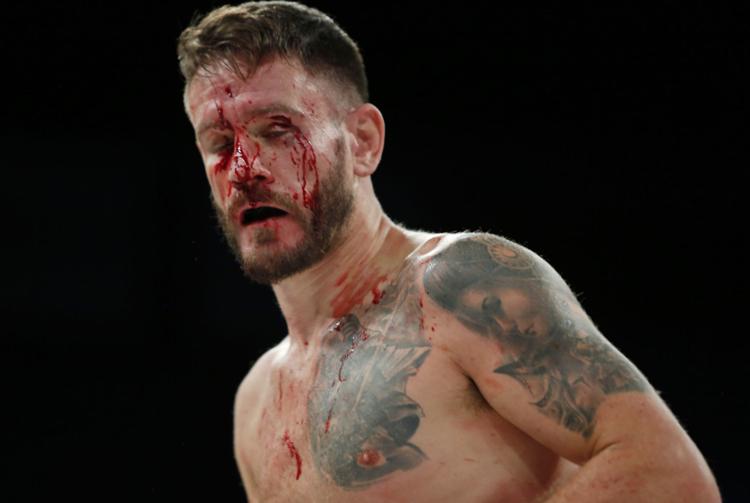 Bare Knuckle Boxing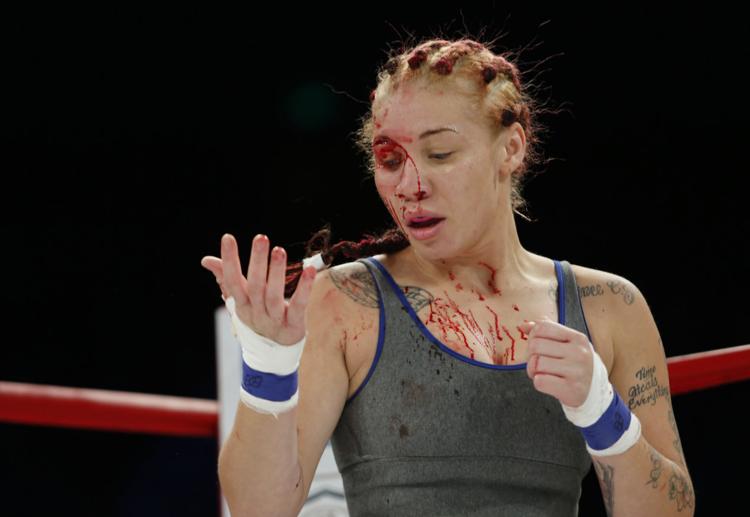 Bare Knuckle Boxing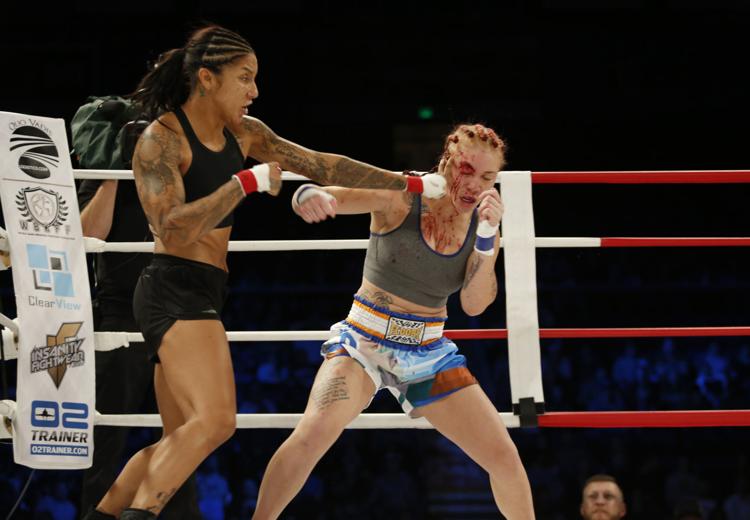 Bare Knuckle Boxing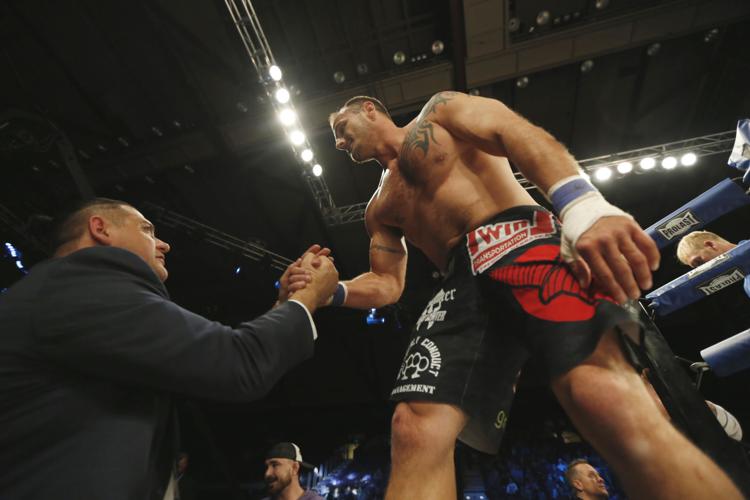 Bare Knuckle Boxing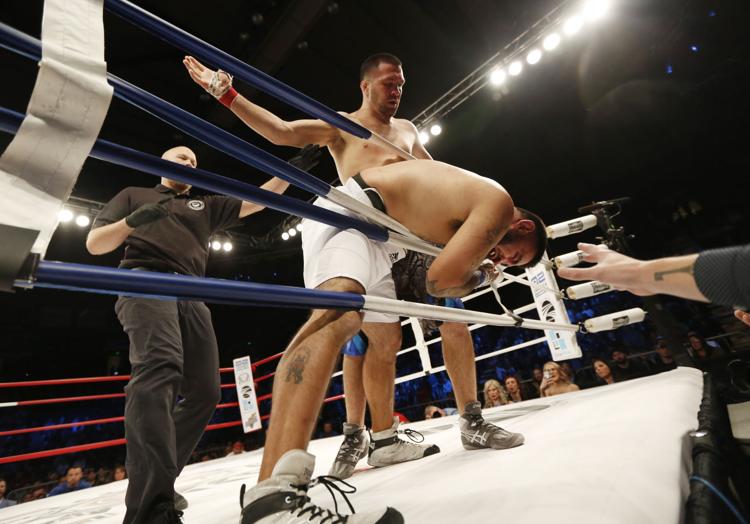 Bare Knuckle Boxing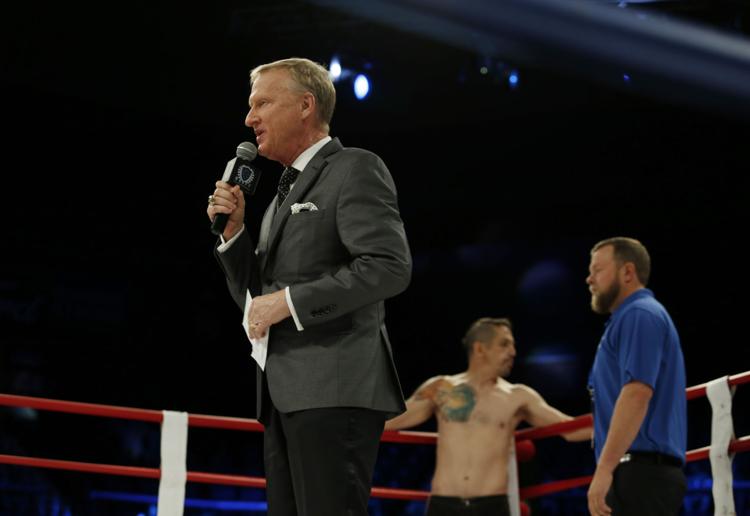 Bas Rutten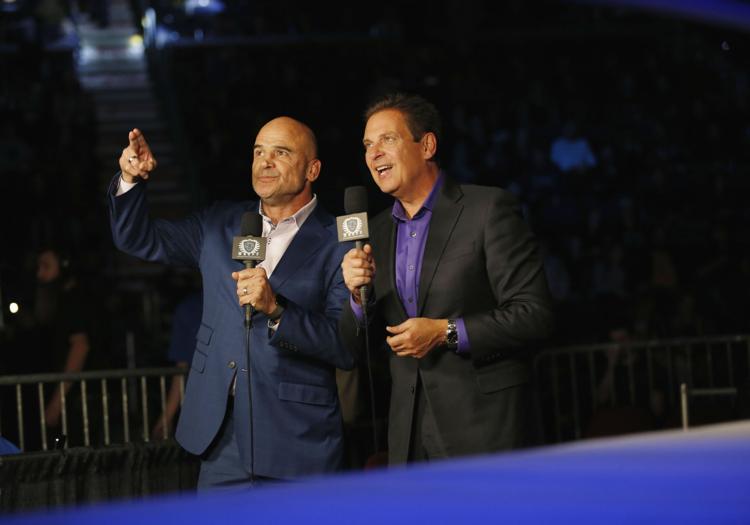 Bare Knuckle Boxing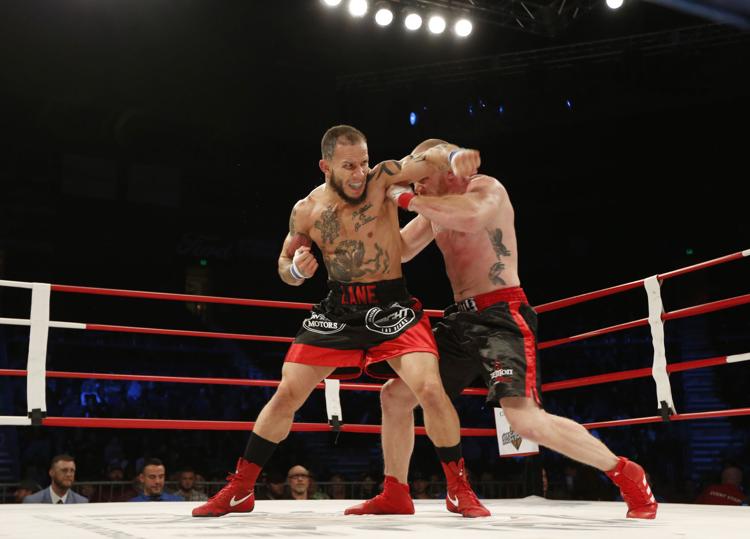 Bare Knuckle Boxing
Bare Knuckle Boxing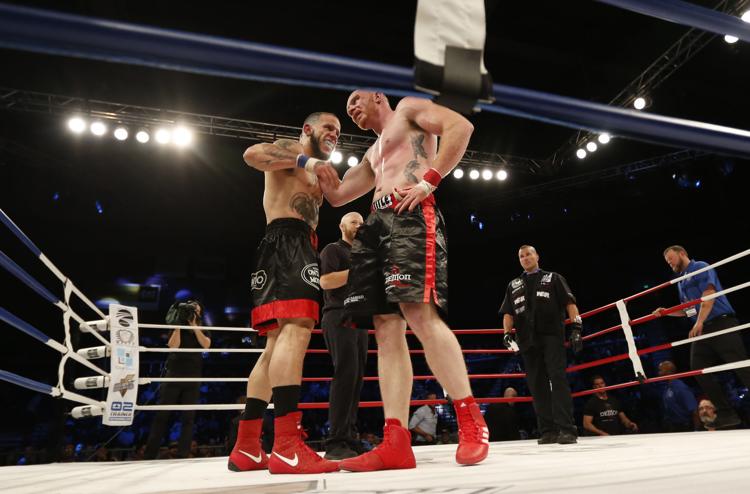 Bare Knuckle Boxing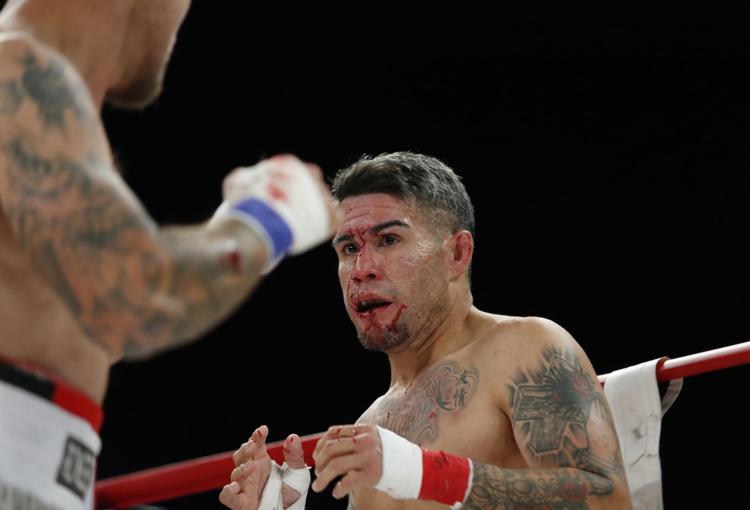 Bare Knuckle Boxing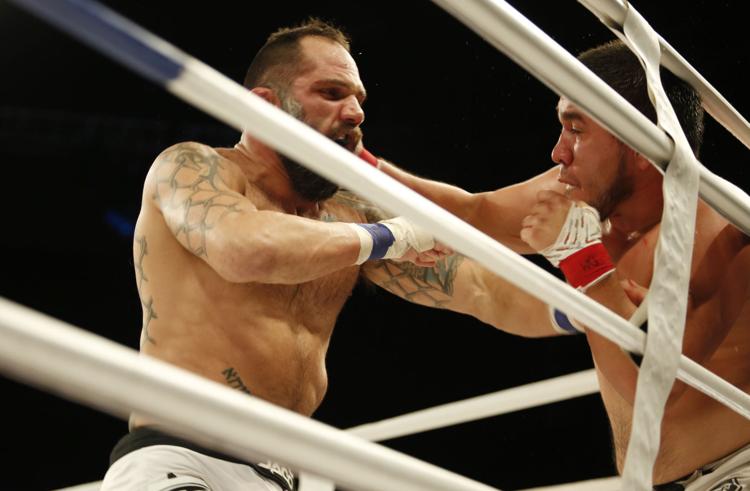 Bare Knuckle Boxing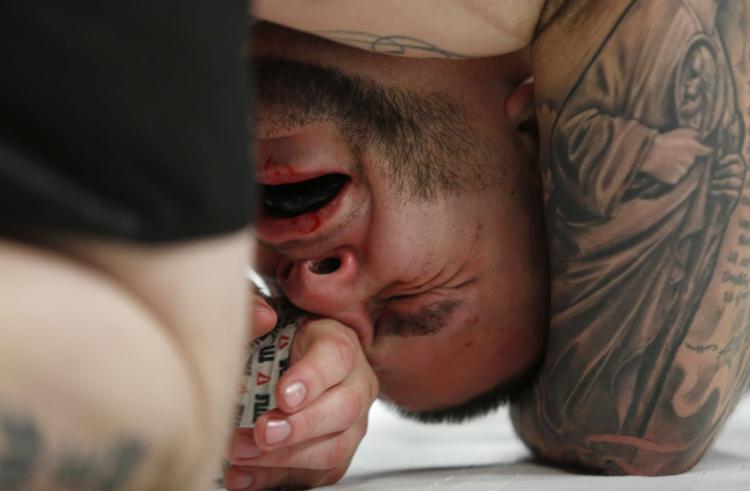 Bare Knuckle Boxing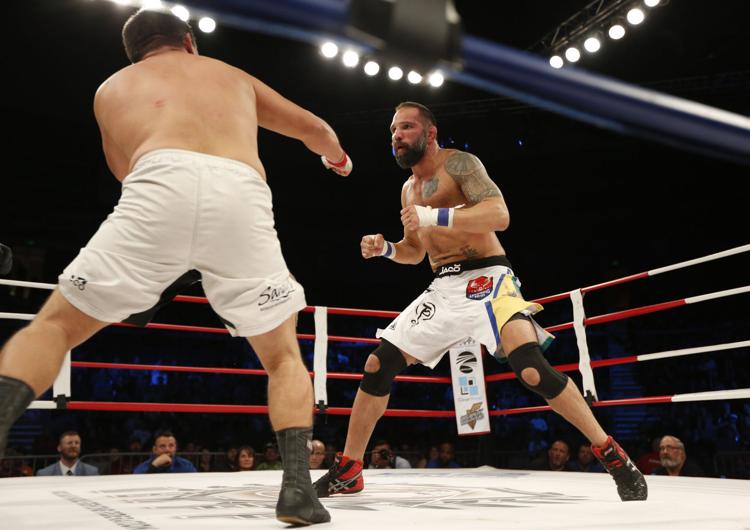 Bare Knuckle Boxing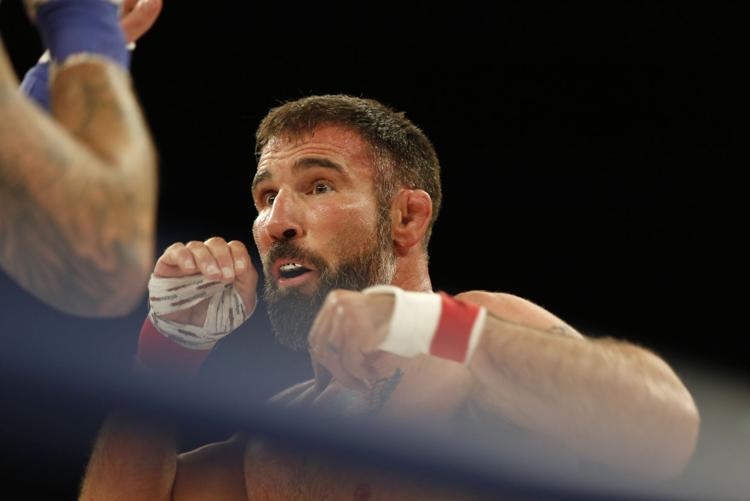 Bare Knuckle Boxing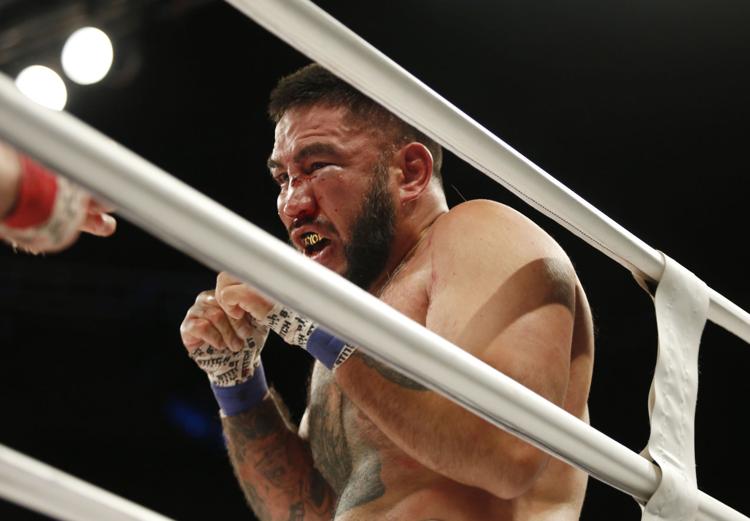 Bare Knuckle Boxing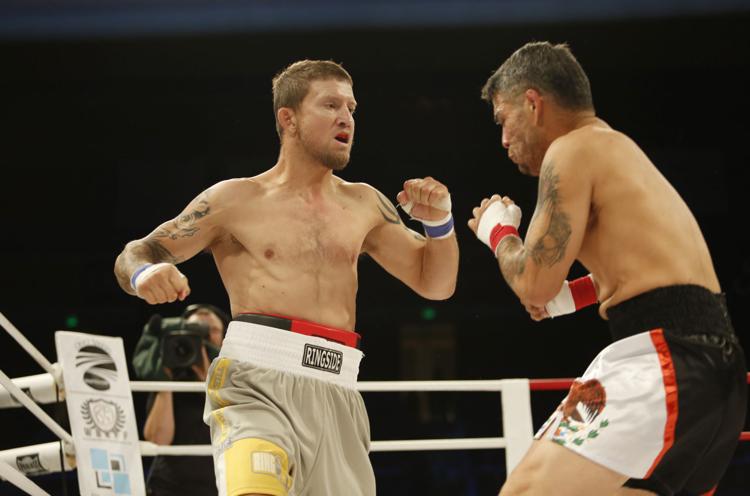 Bare Knuckle Boxing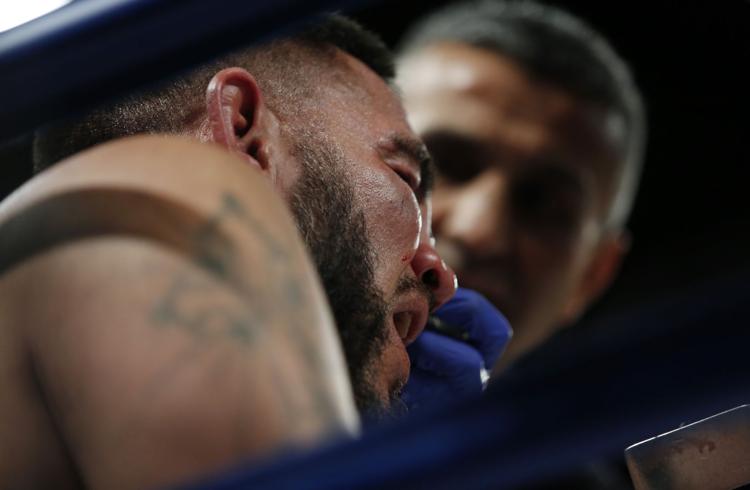 Bare Knuckle Boxing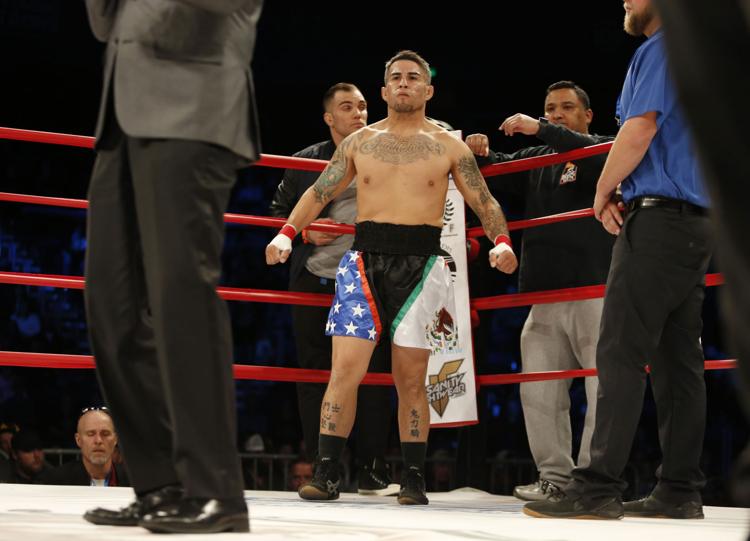 Bare Knuckle Boxing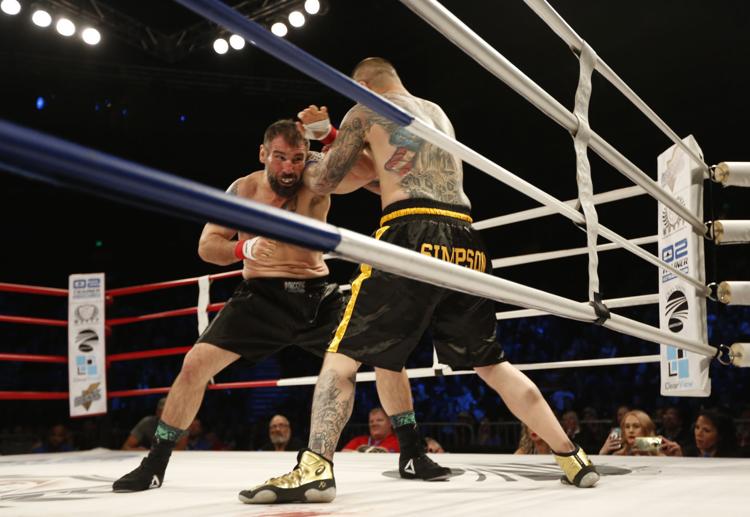 Bare Knuckle Boxing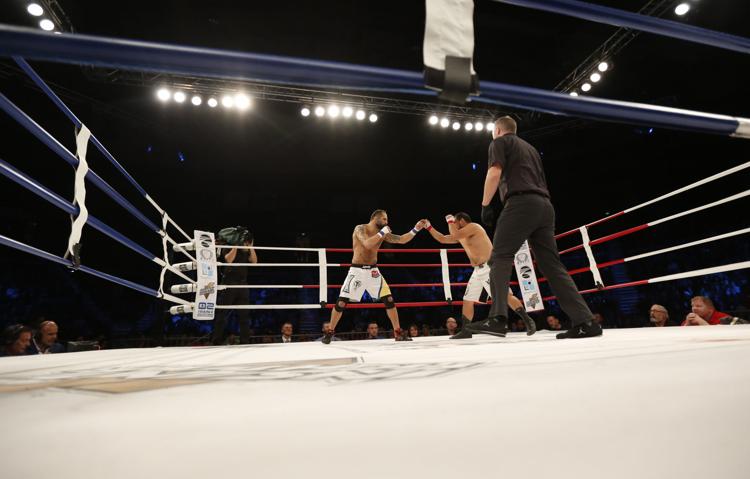 Bare Knuckle Boxing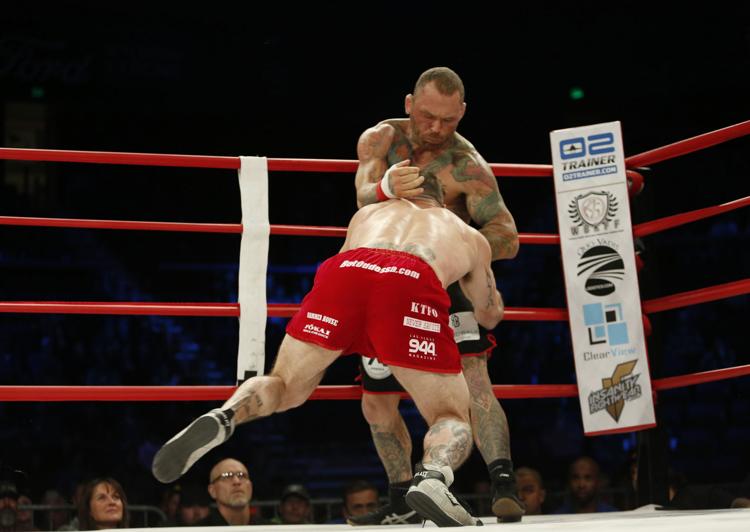 Bare Knuckle Boxing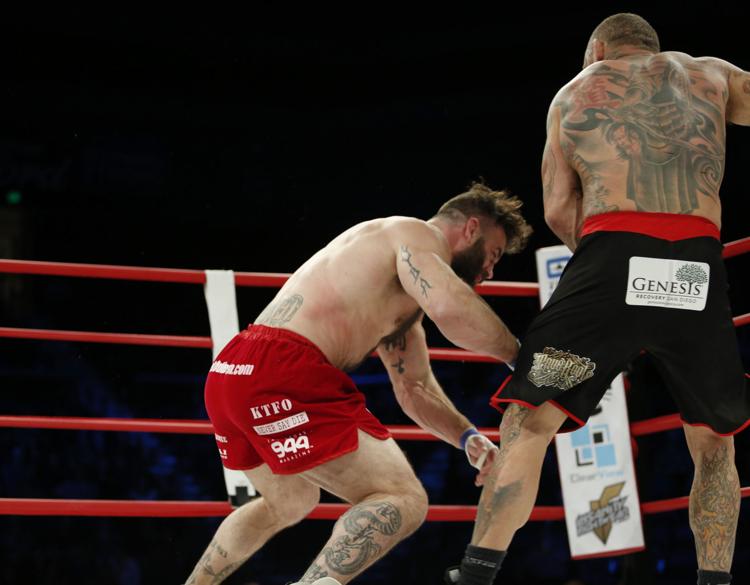 Bare Knuckle Boxing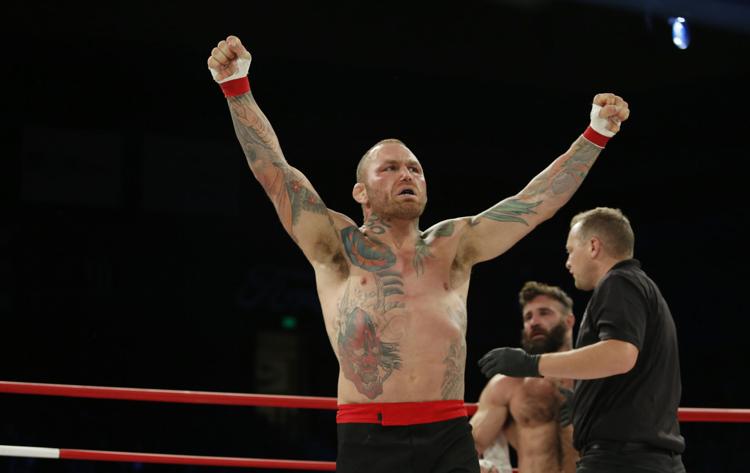 Bare Knuckle Boxing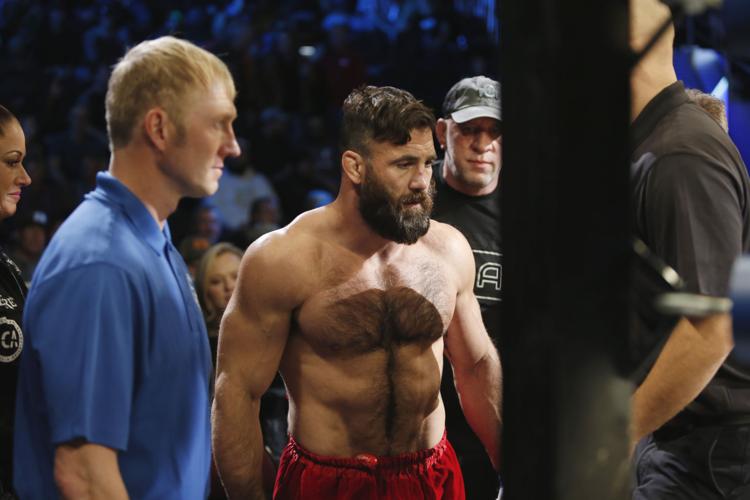 Bare Knuckle Boxing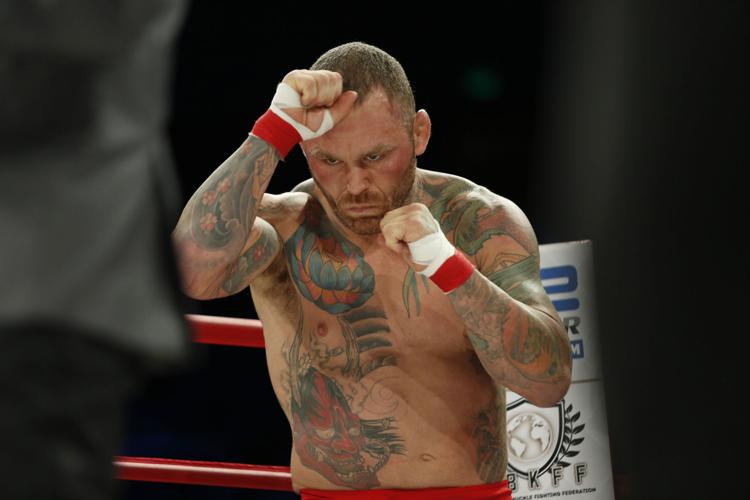 Bare Knuckle Boxing
Bare Knuckle Boxing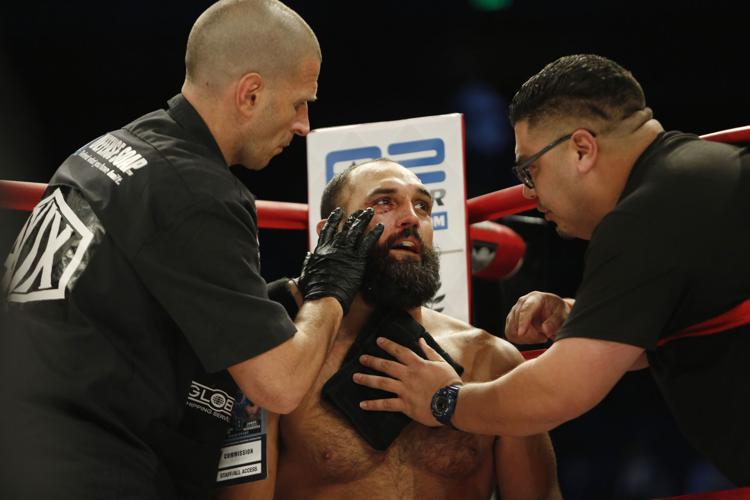 Bare Knuckle Boxing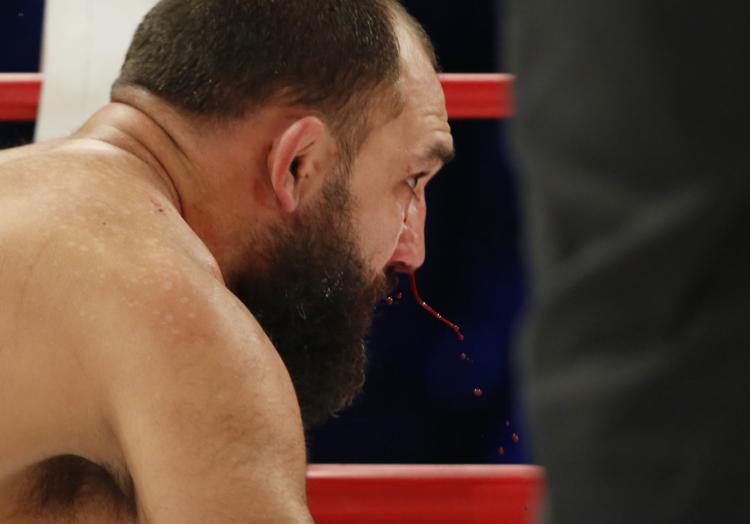 Bare Knuckle Boxing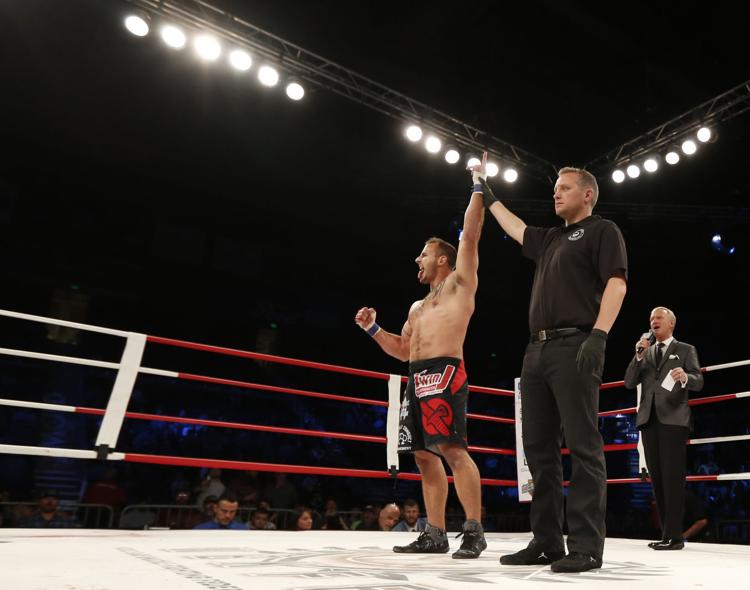 Bare Knuckle Boxing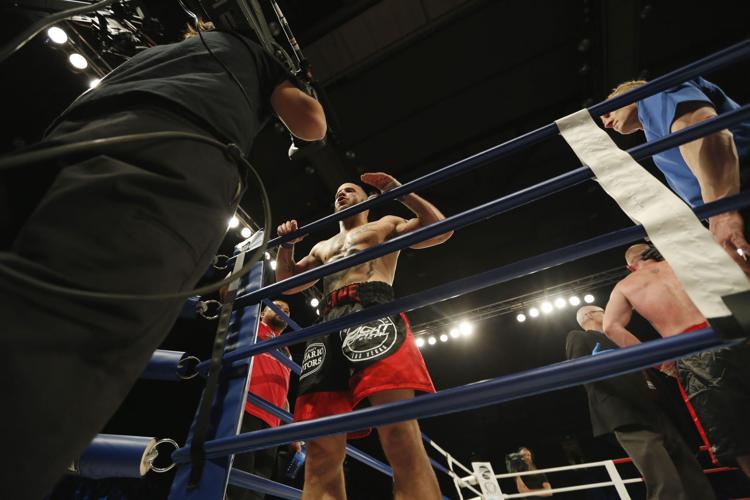 Bare Knuckle Boxing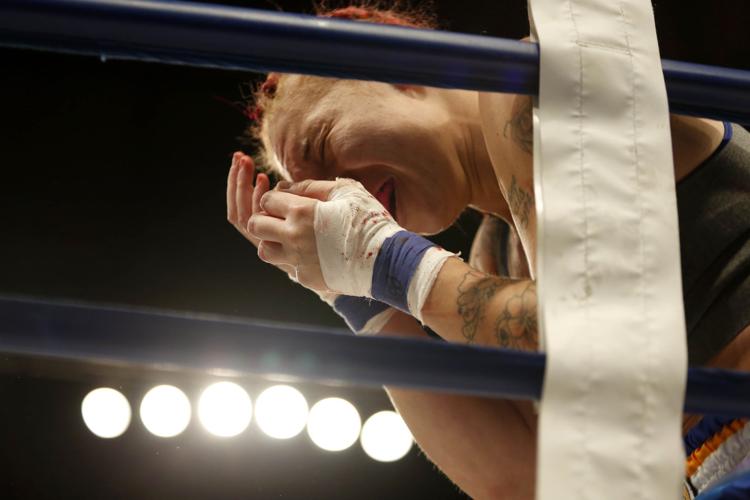 Bare Knuckle Boxing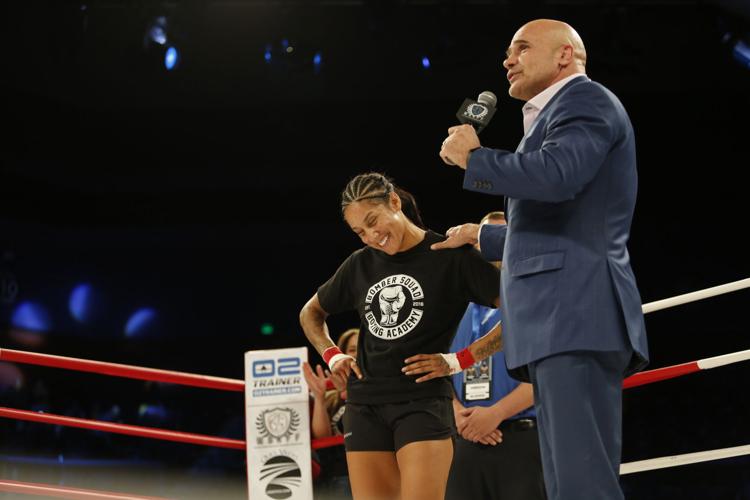 Bare Knuckle Boxing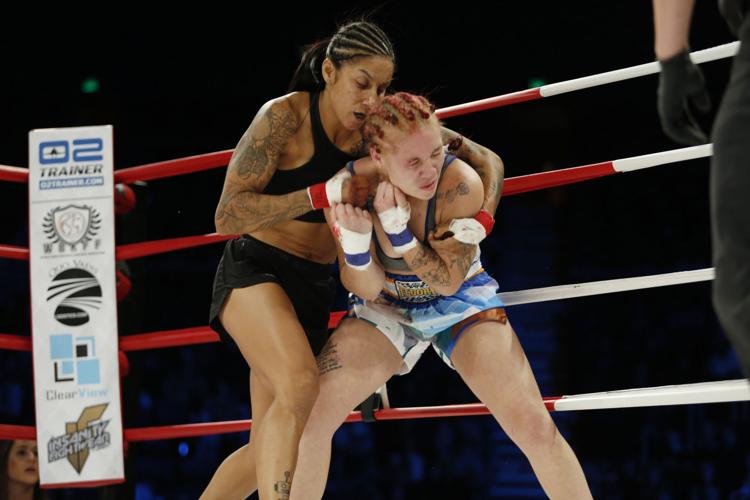 Bare Knuckle Boxing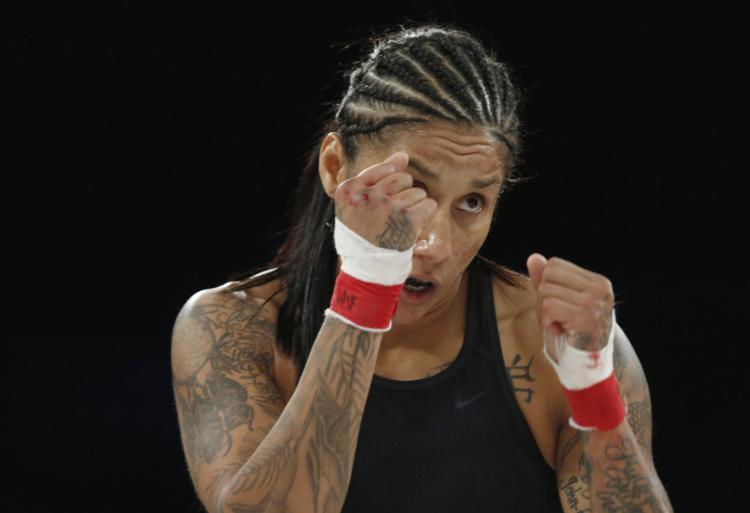 Bare Knuckle Boxing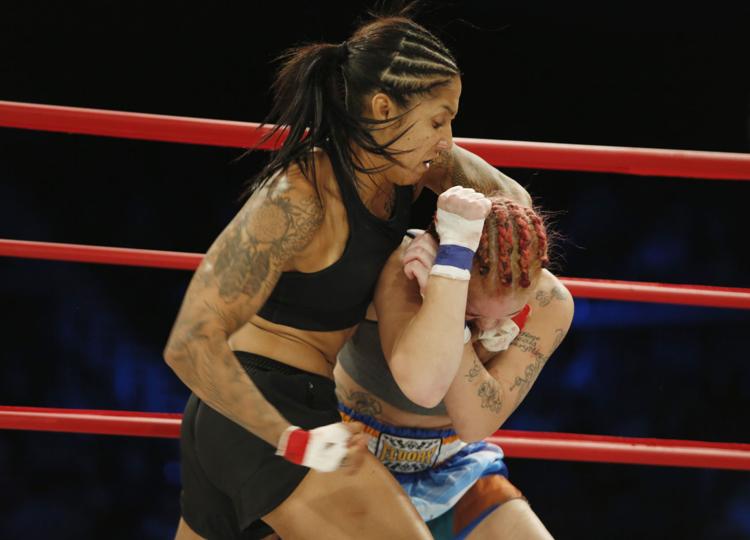 Bare Knuckle Boxing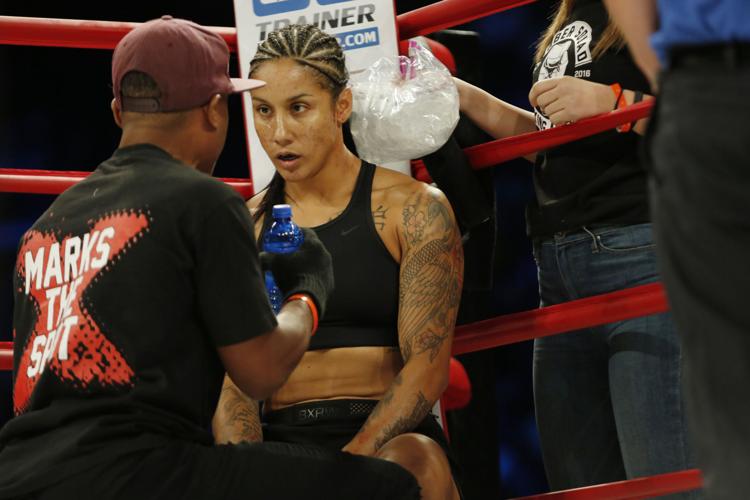 Bare Knuckle Boxing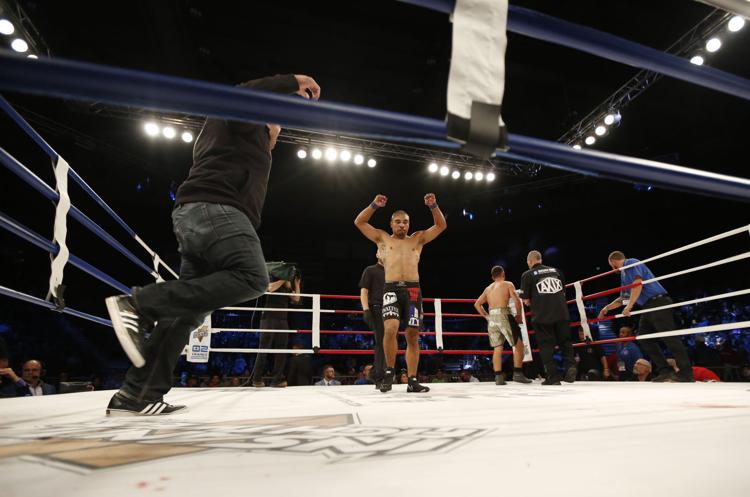 Bare Knuckle Boxing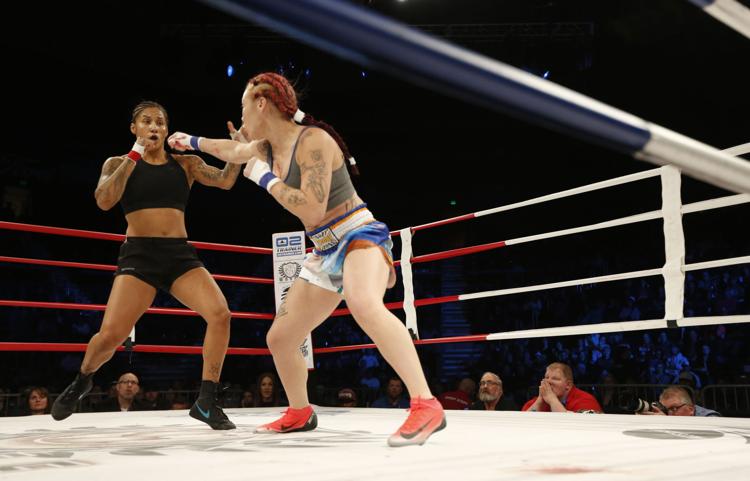 Bare Knuckle Boxing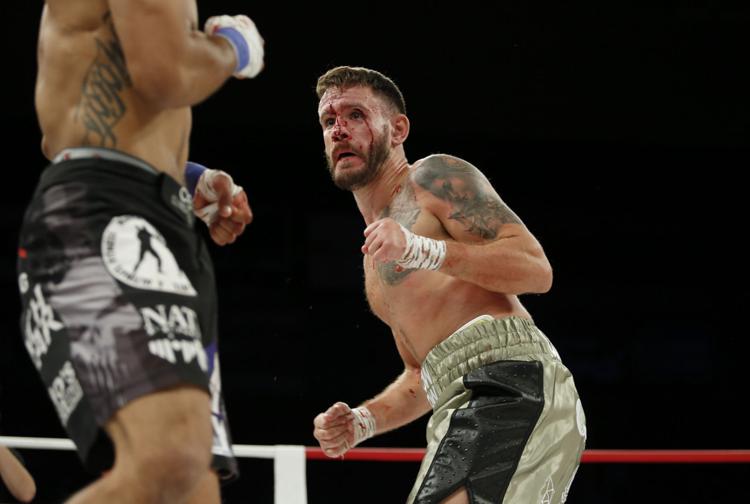 Bare Knuckle Boxing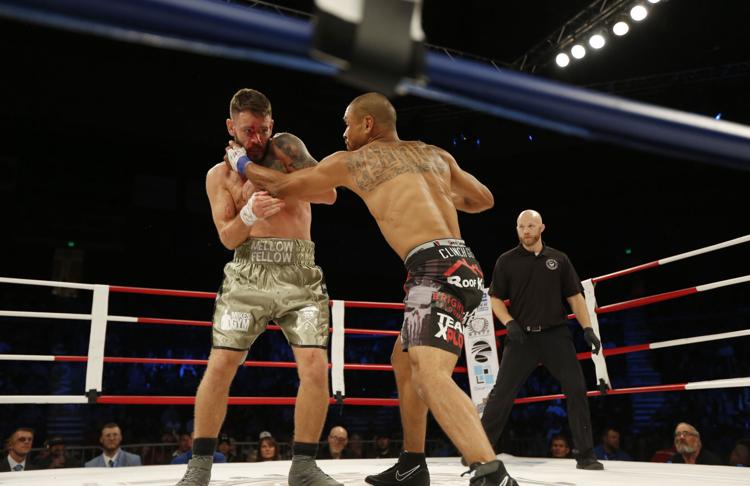 Bare Knuckle Boxing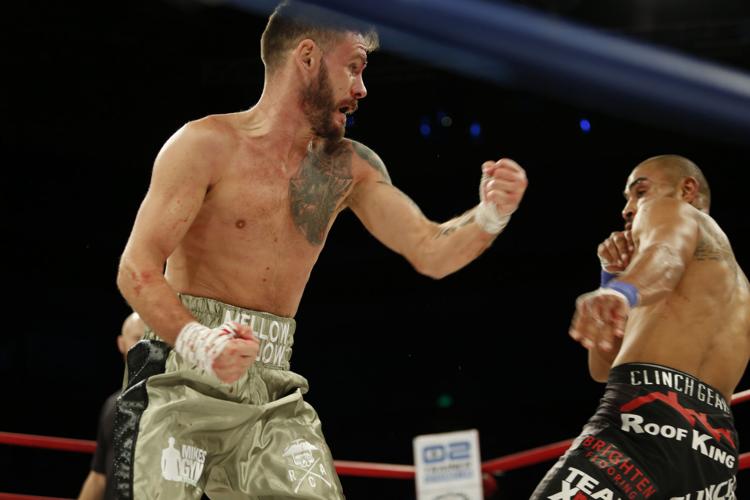 Bare Knuckle Boxing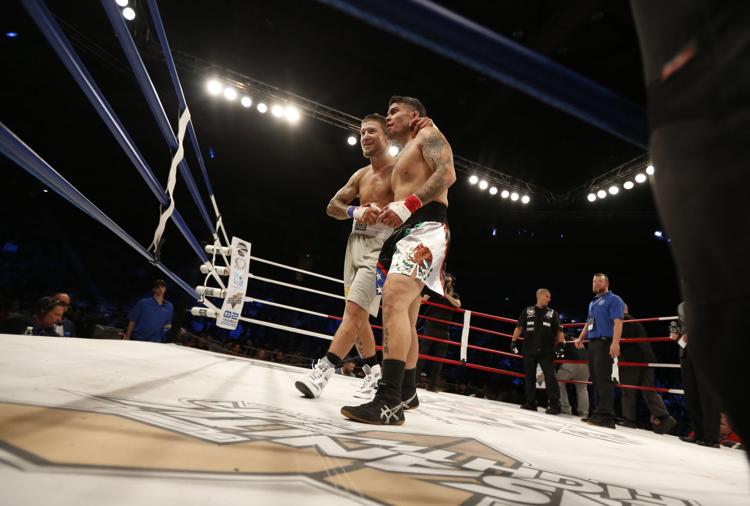 Bare Knuckle Boxing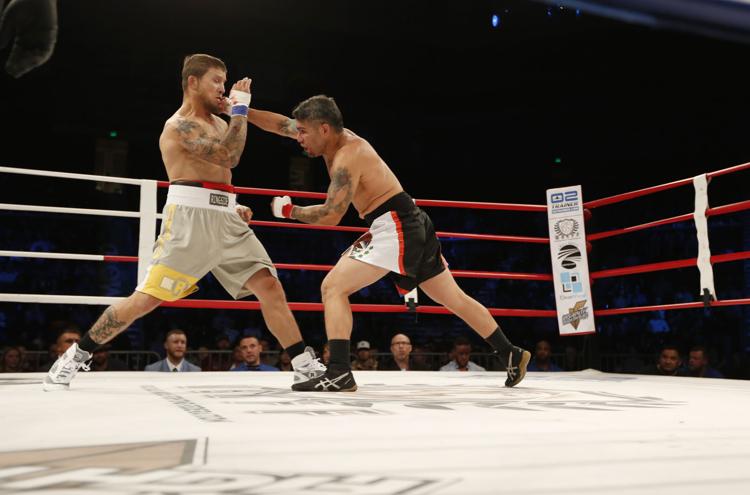 Bare Knuckle Boxing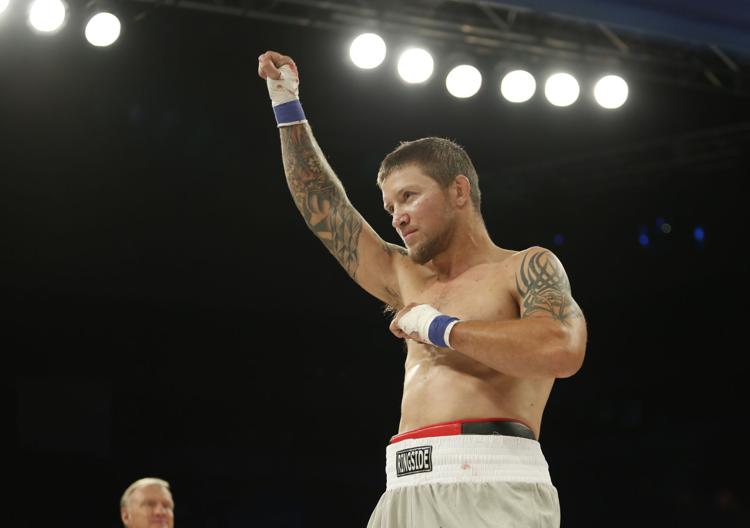 Bare Knuckle Boxing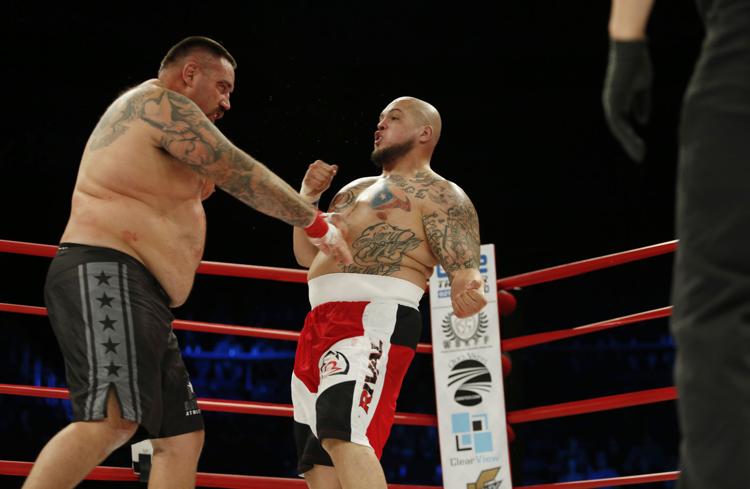 Bare Knuckle Boxing