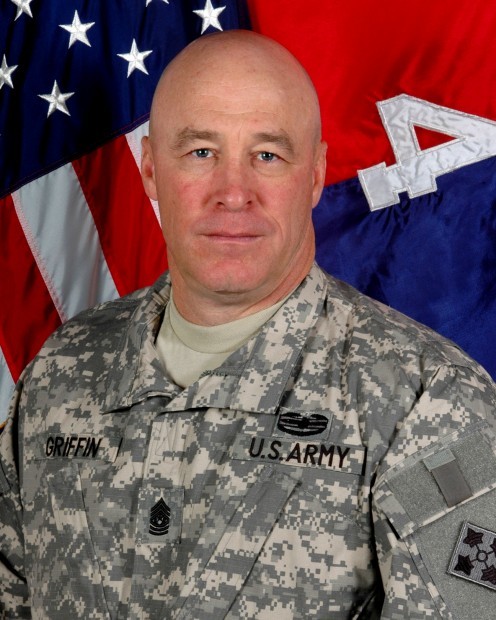 CASPER, Wyo. — A 24-year Army veteran from Laramie died Wednesday in Afghanistan from wounds he received in a suicide bomb attack, the Department of Defense announced Thursday.
Command Sgt. Maj. Kevin J. Griffin, 45, was one of two soldiers who died of wounds suffered when an insurgent detonated a suicide vest in Sarkowi, Kunar Province, the DOD said in a news release. The other soldier was Maj. Thomas E. Kennedy, 35, of West Point, N.Y., the DOD said.
Both were assigned to Headquarters and Headquarters Co., 4th Brigade Combat Team, 4th Infantry Division, based in Fort Collins, Colo.
Air Force Maj. Walter D. Gray, 38, of Conyers, Ga., also died in the attack and Army Col. James J. Mingus was badly wounded, according to myfoxny.com, which cited Pentagon sources. Mingus is the commander of the 4th Brigade, the website reported.
No other details of the incident were released.
Griffin had been deployed to Afghanistan since March 13. It was his first deployment in the country after having served three tours in Iraq. He had also been deployed to Kuwait and the Balkans during his Army career.
Griffin was posthumously awarded a Bronze Star and a Purple Heart, according to information provided by Fort Carson.