TOKYO (AP) — A cruise ship passenger who had been hospitalized after testing positive for the new virus died on Sunday, the third fatality fro…
TEHRAN, Iran (AP) — Iran's health ministry raised the death toll from the new coronavirus to eight Sunday, amid concerns that clusters there a…
DUBAI, United Arab Emirates (AP) — Iran's interior ministry said Sunday that voter turnout in last week's parliamentary elections stood at 42.…
BERLIN (AP) — Several cities in western Germany canceled their traditional carnival parades at short notice Sunday, citing severe weather cond…
BEIJING (AP) — Warning that China's virus epidemic is "still grim and complex," President Xi Jinping called Sunday for more efforts to stop th…
SEOUL, South Korea (AP) — South Korea's president said Sunday that he was putting his country on its highest alert for infectious diseases and…
ANKARA, Turkey (AP) — Turkey's health minister said the border with Iran would be closed from Sunday due to the number of coronavirus cases in…
TIRANA, Albania (AP) — Two migrants were killed in a car crash and seven others were injured when their vehicle plummeted off a cliff in south…
LONDON (AP) — The U.S. government and WikiLeaks founder Julian Assange will face off Monday in a high-security London courthouse, a decade aft…
MILAN (AP) — Miuccia Prada and Raf Simons — two of the fashion world's biggest creative names — will collaborate on Prada collections from Spr…
CODOGNO, Italy (AP) — Scrambling to contain rapidly rising number of new coronavirus infections in Italy, the largest amount outside Asia, aut…
MILAN (AP) — After Giorgio Armani's last-minute decision to show his latest collection in an empty theater due to concerns about the new virus…
MOSCOW (AP) — Bus drivers in Moscow kept their WhatsApp group chat buzzing with questions this week about what to do if they spotted passenger…
Bangkok (AP) — Thailand's disbanded opposition Future Forward Party attacked the government Sunday for allegedly colluding with Malaysia's for…
ROME (AP) — Pope Francis has cautioned against "unfair" solutions aimed at ending the conflict between Israelis and Palestinians.
MILAN (AP) — Italian authorities announce a stop to Venice's famed carnival events in bid to stop spread of new coronavirus.
TEHRAN, Iran (AP) — Iran announces 42.57% voter turnout in parliamentary elections, lowest turnout since 1979 Islamic Revolution.
ANKARA, Turkey (AP) — Nine people were killed in Turkey in a magnitude 5.7 earthquake that struck western Iran early Sunday morning, Turkish H…
BELGRADE, Serbia (AP) — Serbia has received a sophisticated anti-aircraft system from Russia, despite possible U.S. sanctions against the Balk…
BERLIN (AP) — Berlin is freezing the rents of 1.5 million apartments for the next five years starting this Sunday in a controversial move to c…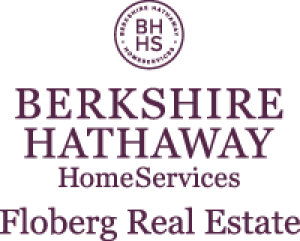 Susan B. Lovely - Berkshire Hathaway Home Services Floberg Real Estate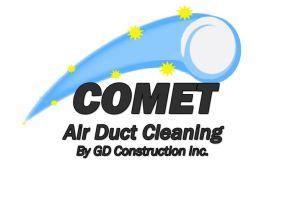 TEHRAN, Iran (AP) — Iran's state TV says hardliners have won all 30 parliament seats for Tehran in Friday's elections.
JERUSALEM (AP) — The Israeli military said Sunday it shot two Palestinian militants trying to place an explosive device along the border with …
TEHRAN, Iran (AP) — Iran's health ministry raises death toll from new virus to 8, reporting 43 confirmed cases in the country.
AHMEDABAD, India (AP) — The sun-baked city of Ahmedabad was jostling with activity Sunday as workers cleaned roads, planted flowers and hoiste…
ANKARA, Turkey (AP) — Seven dead in Turkey, others trapped under buildings as earthquake strikes western Iran, Turkish interior minister says.
BERLIN (AP) — Voters in Hamburg, Germany's second-biggest city, go to the polls Sunday to pick a new regional assembly in an election that's b…
SEOUL, South Korea (AP) — South Korea president declares highest disease alert, says officials should take 'unprecedented, powerful' steps.