MELBOURNE, Australia (AP) — The health minister in Australia's Victoria state has resigned in the fallout from an inquiry into why security gu…
It's no secret that Donald Trump is no big fan of the European Union. Over the past four years, the US President has talked positively about B…
LA PAZ, Bolivia (AP) — Even in exile, Evo Morales looms over Bolivia's election next month.
SACRAMENTO, Calif. -- California has begun to see concerning upticks in coronavirus data after a period of decline.
ISLAMABAD, Pakistan (AP) — Pakistani Prime Minister Imran Khan on Friday assailed India's Hindu nationalist government and its moves to cement…
PARIS (AP) — A young man stabbed two people Friday outside the former Paris offices of satirical newspaper Charlie Hebdo, where 12 people were…
TOKYO (AP) — Japan's new prime minister said Saturday that he's determined to host the Tokyo Olympic Games next summer as "proof that humanity…
UNITED NATIONS (AP) — The Latest from the U.N. General Assembly (all times EDT):
Stocks shook off another bout of volatile trading and finished solidly higher Friday, led by gains in technology and health care companies. De…
CONCORD, N.H (AP) — A federal jury began deliberating Friday in the case of a self-proclaimed white nationalist accused of threatening to rape…
ABIDJAN, Ivory Coast (AP) — The African Court on Human and Peoples' Rights said Friday that former Ivory Coast President Laurent Gbagbo should…
ROME (AP) — A powerful Vatican cardinal who was sacked by Pope Francis in an astonishing twist to the Vatican's latest financial scandal pushe…
PRISTINA, Kosovo (AP) — European Union security police arrested the leader of a Kosovar war veterans association for obstruction of justice wh…
MILAN (AP) — Milan Fashion Week continued in disjointed, discombobulated style for the third day on Friday, veering from the physical to the d…
PARIS (AP) — Struggling to contain resurgent virus infections, European leaders decried a collective failure to vanquish the pandemic and told…
KYIV, Ukraine (AP) — A lawyer representing a top opposition activist was freed after a court imposed a fine Friday, a day after she was detain…
PENINSULAR MALAYSIA (AP) — Palm oil is almost impossible to avoid. It can be found in roughly half the products on supermarket shelves, from D…
MARSEILLE, France (AP) — Angry restaurant and bar owners demonstrated in Marseille on Friday to challenge a French government order to close a…
Magawa, an African giant pouched rat, won a British charity's top civilian award for animal bravery for seeking out unexploded landmines in Cambodia.
WARSAW, Poland (AP) — The director of the Auschwitz Memorial appealed to Nigeria's president on Friday to pardon a 13-year-old boy who was sen…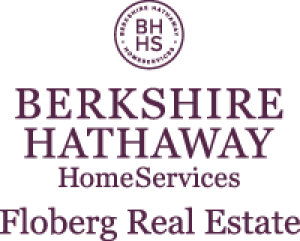 Susan B. Lovely - Berkshire Hathaway Home Services Floberg Real Estate
LONDON (AP) — Cities around the U.K. imposed new coronavirus restrictions Friday as they raced to slow the spread of COVID-19 — with London at…
PARIS (AP) — With only one week separating the end of one and the start of the other, the Tour de France and the French Open were shaping up a…
ASHGABAT, Turkmenistan (AP) — Turkmenistan's authoritarian president, who has an unchallenged hold on power, on Friday signed a constitutional…
At the United Nations this week, Kenya's president lamented the loss of animal species and called for measures to combat climate change. Slove…
WARSAW, Poland (AP) — Nobel Prize-winning writer Olga Tokarczuk has declined an honorary citizenship from the region of Poland where she lives…
SKOPJE, North Macedonia (AP) — North Macedonia's interior minister said two police officers were suspended Friday over the beating of a Roma m…
JOHANNESBURG (AP) — In a diminished spotlight because of the COVID-19 pandemic, leading human rights defenders on Friday urged people in these…