TOKYO (AP) — Two Americans suspected of helping former Nissan chairman Carlos Ghosn flee Japan while he was out on bail go on trial Monday in Tokyo.
Over 350,000 people in Ethiopia's conflict-ravaged Tigray region are experiencing dire hunger, finds a new report by the United Nations and ot…
WASHINGTON (AP) — President Joe Biden has vowed to mend America's trade relations with its European allies, which were stretched to the breaki…
LONDON (AP) — Sections of fans at Wembley Stadium booed England players for taking a knee before the European Championship game against Croati…
PARIS (AP) — Novak Djokovic left the court to go the locker room for a little chat with himself after dropping the first two sets of the Frenc…
The latest on Israel's incoming government (all times local):
ALGIERS, Algeria (AP) — A moderate Islamist party claimed victory Sunday in Algeria's legislative election even though results were not expect…
ANKARA, Turkey (AP) — President Joe Biden and Turkish counterpart Recep Tayyip Erdogan have known each other for years, but their meeting Mond…
BEIRUT — Lebanon has vaccinated a daily record of people against COVID-19, raising the total number of shots administered around the country a…
The Latest on the Group of Seven nations meeting being held in England:
VIENNA (AP) — Diplomats from outside the European Union cautioned Sunday that negotiations with Iran to salvage a landmark nuclear deal still …
Israel's parliament has narrowly voted in favor of a new coalition government, ending Prime Minister Benjamin Netanyahu's historic 12-year rule.
CARBIS BAY, England (AP) — Leaders of the Group of Seven wealthy nations staked their claim Sunday to leading the world out of the coronavirus…
HELSINKI (AP) — The queen of Denmark, Germany's president and other dignitaries from the two countries marked the centennial of Denmark's reun…
FALMOUTH, England (AP) — Britain accused European Union leaders on Sunday of holding the "offensive" view that Northern Ireland is not fully p…
FALMOUTH, England (AP) — The Group of Seven wealthy democracies have wrapped up their first face-to-face summit in two years at a seaside reso…
LONDON (AP) — Fresh from charming leaders at the Group of Seven summit, Queen Elizabeth II was back at her residence at Windsor Castle on Satu…
COPENHAGEN (AP) — Denmark's team doctor said Sunday that Christian Eriksen's heart stopped and that "he was gone" before being resuscitated wi…
The Group of Seven leaders ended their first summit in two years with a punchy set of promises Sunday, including vaccinating the world against…
Leaders of the world's richest nations vowed 1 billion coronavirus vaccine doses for poor nations among other promises at their summit's end i…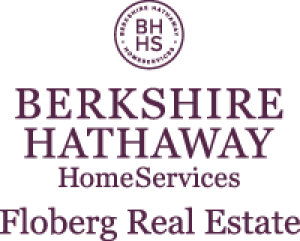 Susan B. Lovely - Berkshire Hathaway Home Services Floberg Real Estate
MADRID (AP) — Thousands of people called Sunday for Spain's government to resign over its plan to issue pardons to a dozen separatist leaders …
GENEVA (AP) — Exit polls on Sunday indicated that Swiss voters appear to have narrowly rejected a proposed "carbon dioxide law" that would hav…
CARBIS BAY, England (AP) — G-7 leaders endorse global minimum tax on multinational corporations in bid to stop tax avoidance.
CARBIS BAY, England (AP) — G-7 leaders agree to call on China to respect human rights in Xinjiang and Hong Kong.
CARBIS BAY, England (AP) — UK PM Johnson praises "fantastic degree of harmony" among G-7 leaders on climate, democratic values, fighting pandemic.
CARBIS BAY, England (AP) — UK PM Boris Johnson: G-7 leaders at summit have pledged over 1 billion coronavirus vaccine doses for poorer nations.
BEIJING (AP) — At least 12 people were killed and 39 seriously injured Sunday after a gas line explosion tore through a residential neighborho…