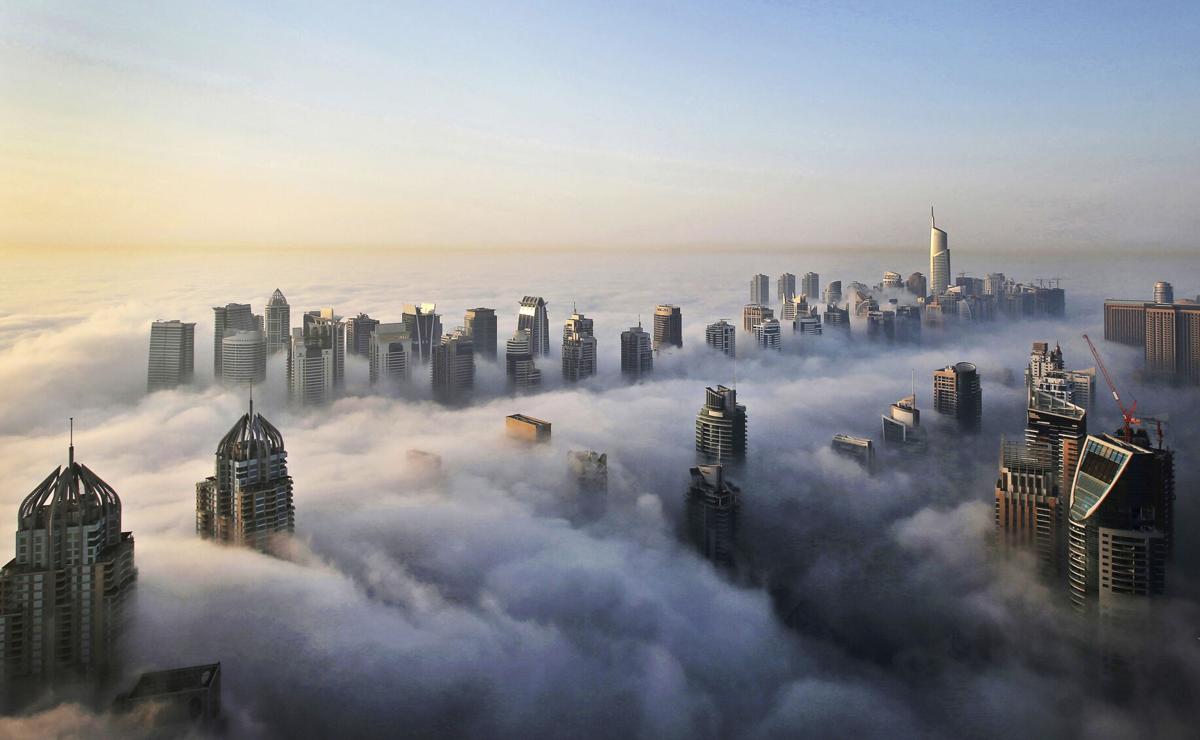 DUBAI, United Arab Emirates — Dubai authorities said Tuesday that those involved in a naked photo shoot on a high-rise balcony in the city will be deported, after the footage went viral and prompted a crackdown in the Gulf Arab sheikhdom.
Dubai's Attorney General Issam Issa al-Humaidan said that the public prosecution has completed investigations and those behind the photo shoot will be sent back to their countries. At least 11 Ukrainian women and a Russian were arrested over the widely shared video on charges of public debauchery and spreading pornography.
The move to deport the foreigners is highly unusual for the legal system in Dubai, an absolutely ruled sheikhdom. Typically, such cases go to trial or are otherwise adjudicated before deportation.
Dubai police announced earlier this week they had arrested a group of people on debauchery charges over a widely shared video showing naked women posing in broad daylight on a balcony overlooking the city's upscale Marina neighborhood. Ukraine's Foreign Ministry confirmed Tuesday that 11 of the detained women were Ukrainian, while a Russian diplomat in Dubai said the photographer who filmed and took photos of the naked women held Russian citizenship.
The nude photo shoot scandal comes just days before Ramadan, the holiest month of the Muslim calendar, and as Ukrainian President Volodymyr Zelensky lands in nearby Doha, Qatar, for an official state visit. Over the years, Dubai increasingly has promoted itself as a popular destination for Russians on holiday. Signs in Cyrillic are a common sight at the city's major malls.
Dubai is a top destination for the world's Instagram influencers and models, who fill their social media feeds with slick bikini-clad selfies from the coastal emirate's luxury hotels and artificial islands. But the city's brand as a glitzy foreign tourist destination has at times provoked controversy and collided with the sheikhdom's strict rules governing public behavior and expression, which are based on Islamic law, or Shariah.
Dubai police declined to identify those detained. More than a dozen women appeared in the video and the nationalities of the others arrested were not immediately known.
The generally pro-Kremlin tabloid Life identified the Russian man arrested as the head of an information technology firm in Russia's Ivanovo region, though his firm denied he had anything to do with the photo shoot. The Associated Press was not able to determine if those arrested had legal representation or reach a lawyer for them.
Stanislav Voskresensky, the governor of Ivanovo, asked the Russian Foreign Ministry and Russia's ambassador to the UAE to offer the Russian man their support.
"We don't abandon our own," Voskresensky wrote on social media.
It's not the first time that foreign social media influencers, amateur and pro, have drawn unwanted scrutiny in the United Arab Emirates. Earlier this year, as Dubai promoted itself as a major pandemic-friendly party haven for travelers fleeing tough lockdowns elsewhere, European reality TV show stars came under fire for flaunting their poolside Dubai vacations on social media and for bringing the coronavirus back home. Denmark and the United Kingdom later banned flights to the UAE as virus cases surged in the federation of seven sheikhdoms.
Although the UAE has recently made legal changes to attract foreign tourists and investors, allowing unmarried couples to share hotel rooms and residents to drink alcohol without a license, the Gulf Arab country's justice system retains harsh penalties for violations of the public decency law.
Nudity and other "lewd behavior," carry penalties of up to six months in prison and a fine of 5,000 dirhams ($1,360). The sharing of pornographic material is also punishable with prison time and hefty fines. The country's majority state-owned telecom companies block access to pornographic websites.
Foreigners, who make up some 90% of the UAE's population of over 9 million, have landed in jail for their comments and videos online, as well as for offenses considered tame in the West, like kissing in public.
Dubai police often turn a blind eye to foreigners misbehaving — until they don't.
In more weird news:
Ravens steal groceries at Alaska Costco, and more of this week's weirdest news
Ancient mummies to parade through streets of Cairo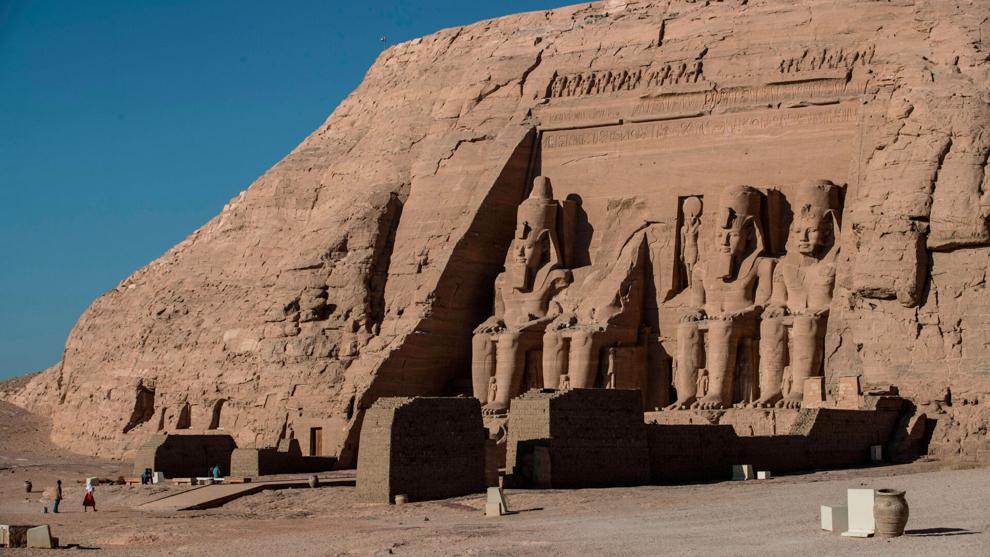 Ancient mummies of Egypt's royal pharaohs will emerge from their resting places this weekend and parade through the streets of Cairo in search of a new home.
What sounds like the plot of a movie is in fact part of a lavish celebration of Egypt's history and a project to relocate some of its greatest treasures to a new high tech facility.
On Saturday, the mummies of Ramses the Great and 21 of his fellow pharaohs will take part in what is being billed as "The Pharaoh's Golden Parade," a highly anticipated event organized by the Egyptian Ministry of Tourism and Antiquities.
It's reported that the celebrations will include horse-drawn chariots, choirs singing in ancient languages and a plethora of movie stars and dignitaries, but Egyptian authorities have kept official details of the event under lock and key.
"It is a surprise," Ahmed Ghoneim, executive director of the National Museum of Egyptian Civilization, the institution which will be the final resting place for the mummies, tells CNN.
Nevertheless, it's hard to keep an event of this magnitude a surprise, especially when dress rehearsals recently took place in the center of Cairo. Excited Egyptians snapped photos of custom-made mummy vehicles adorned with golden ancient motifs and hastily uploaded them to social media.
The final move
The aim of the parade is to move the 18 kings and four queens of Egypt, along with their coffins and belongings, from their old home at The Egyptian Museum.
They'll be transported five kilometers (three miles) south, to their new high-tech resting place at the National Museum of Egyptian Civilization (NMEC).
No, not the vast Grand Egyptian Museum in Giza which is also due to open to the public later this year. The NMEC is a completely different museum in Cairo's Fustat neighborhood that will complete a trio of must-see Egyptian-themed museums in and around Cairo.
Although the NMEC had a partial opening in 2017, the parade will signify the grand opening.
"It's a presidential opening," says Ghoneim. And the completion of the Hall of Royal Mummies which looks to be a unique museum experience.
"The whole idea is not the mummies, the whole idea is how you display the mummies... It's how you tell the story, it's the environment, it's the ambiance that you feel when you're getting in," he adds.
Ghoneim says visitors entering the Hall of Royal Mummies will experience something akin to entering a tomb in the Valley of the Kings.
All 22 royal mummies are from the New Kingdom, an era where tombs were built underground with hidden entrances to ward off grave robbers. A world apart, and about 600 years, from their flamboyant Old Kingdom royal counterparts who built colossal pyramid tombs.
A man returned from shopping and found 15,000 bees in his car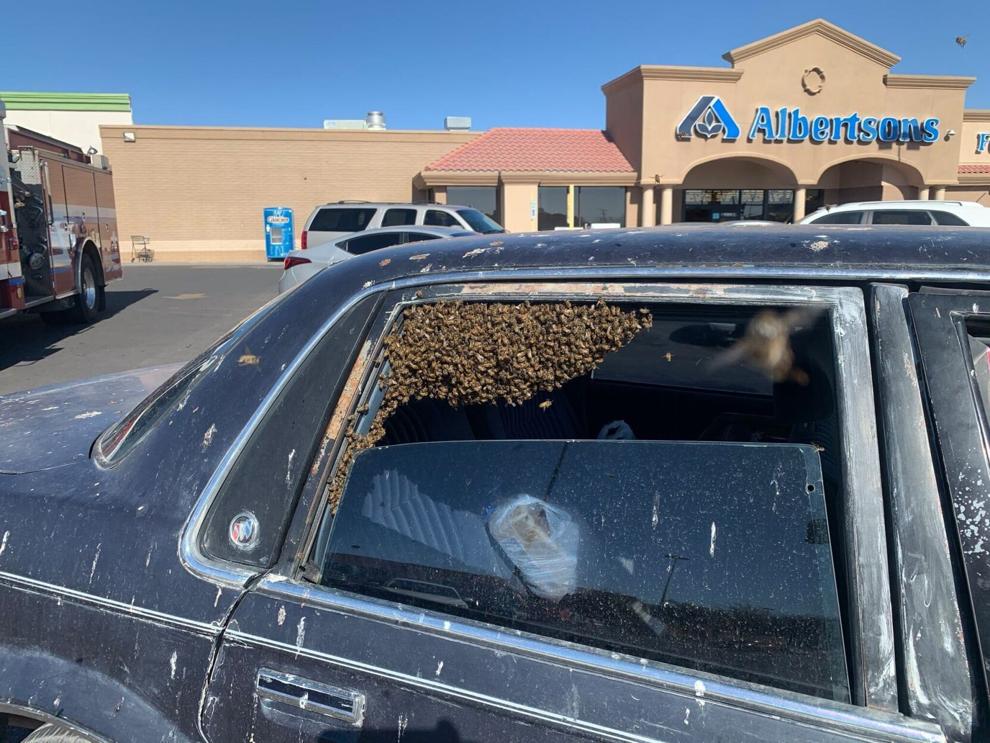 A man who went shopping in New Mexico came back to find his car was full of bees. Thousands and thousands of them.
He called 911, as anyone would do if they returned to a car full of insects.
Fortunately for him, the firefighter who responded also happened to be a beekeeper.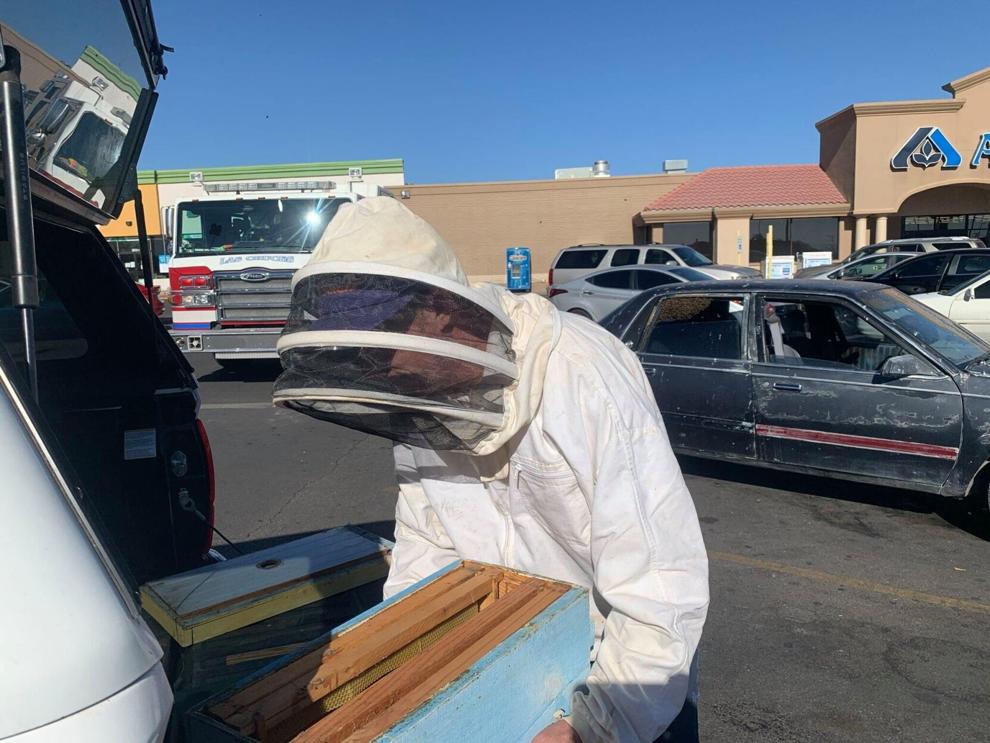 The man's car was overrun by the swarm of bees after he left his window down at an Albertson's grocery store on Sunday in Las Cruces, the fire department said on Facebook.
"Firefighters learned the owner of the car returned from shopping, placed groceries in his vehicle and started to drive off before noticing the swarm in the backseat," the post said.
As luck would have it, one of their firemen, Jesse Johnson, is a beekeeper in his spare time, and was called upon to come to the rescue, on his day off.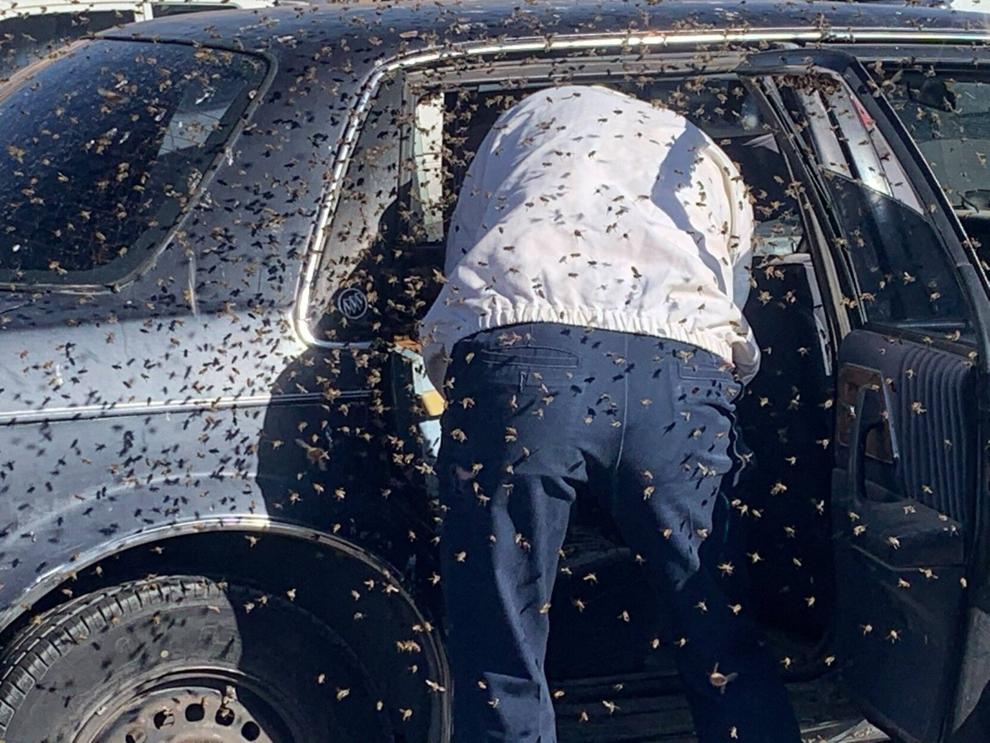 Johnson was able to bring the proper equipment to deal with the bees. It took more than two hours for the bees to be removed.
The crew estimated there were more than 15,000 bees, which were relocated to Johnson's property outside city limits.
The department said it doesn't usually deal with bees, but it needed to act quickly for everyone's safety.
"A security guard at Albertson's was stung and it is possible a few patrons may have had close encounters, but no major injuries were reported," the department said.
These Florida troopers thought they were making a traffic stop. Then, they helped deliver a baby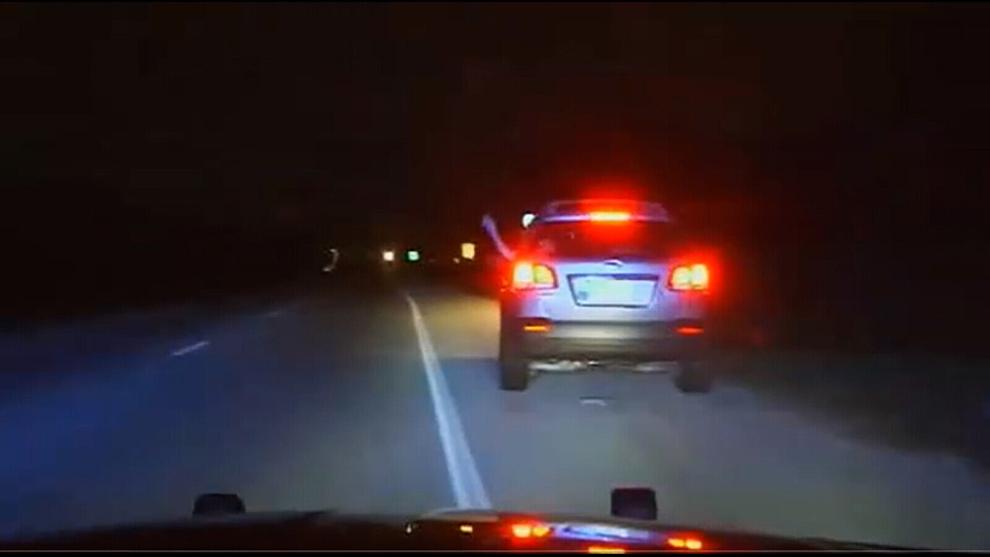 Two Florida Highway Patrol troopers thought they'd be conducting a routine traffic stop early Tuesday morning. But that turned into much more.
A little after 2 a.m. Tuesday, Troopers Michael Allen and Pete Christie saw an SUV speeding on a highway in Seminole County, Florida, according to an incident report.
The troopers pulled over the vehicle and the driver immediately starting waving his hands out of the front window, asking them to approach.
The driver told them his wife was having a baby.
The female passenger in the vehicle was having contractions that were about five minutes apart, the report said, but as the officers talked to the two and waited for an ambulance, her condition worsened.
Allen mentioned there were some communication problems with the radio as they were trying to confirm an ambulance was on the way, the report said.
That's when he sprang into action.
"I approached the female and clearly observed the head of a baby emerging from the female's birth canal," he said in the report. "I was watching for the baby's color and possible issues with the umbilical cord as the baby rapidly emerged and completely exited the canal."
Allen said the father caught the baby and handed it to him, and he patted the baby's back to assist with clearing the lungs.
Both the mother and the baby were taken to a nearby hospital and the father and older sister followed behind them.
Florida Highway Patrol says the family is doing well and confirmed no ticket was issued to the driver. CNN has reached out to the baby's father who did not immediately provide comment.
CNN's Gregory Lemos contributed to this report.
Royal box of chocolates from 1900 discovered in war helmet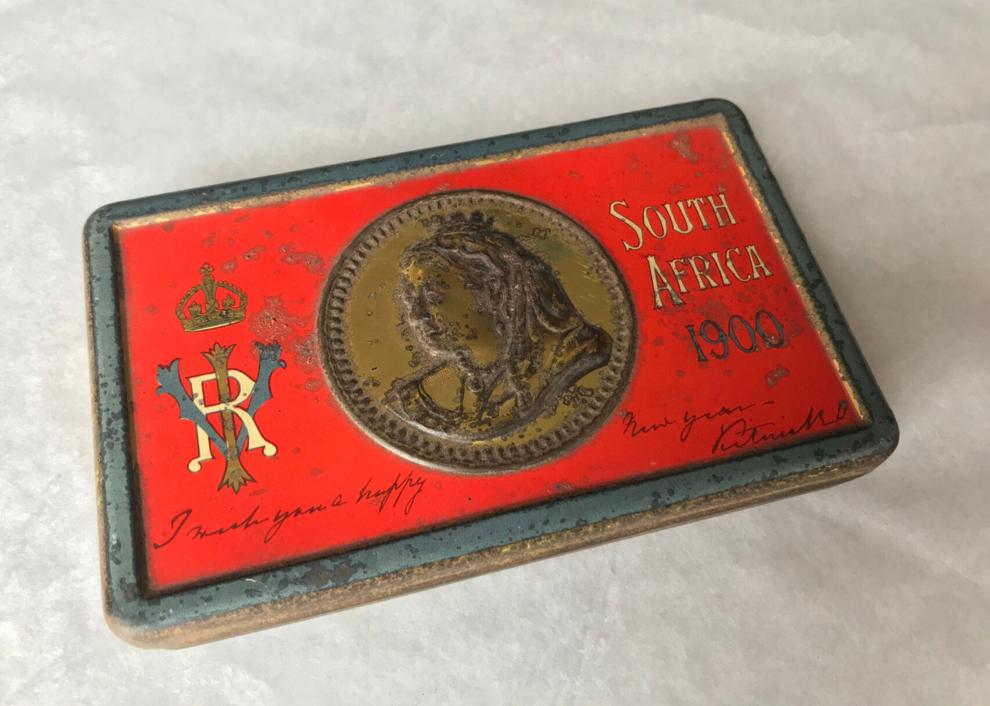 From sugary-sweet eggs to luxury chocolate truffles, Easter is a time many will be exchanging treats with their loved ones.
But maybe check the expiration date on the box, just to make sure it was made in this century.
Chocolate commissioned by Queen Victoria 121 years ago has been found in its original packaging in a Boer War helmet case in Norfolk, eastern England.
British confectionery giants Cadbury, Fry and Rowntree manufactured chocolate batches in 1900 to boost morale for soldiers fighting in the Second Boer War in South Africa, although it's not certain which company made this particular tin.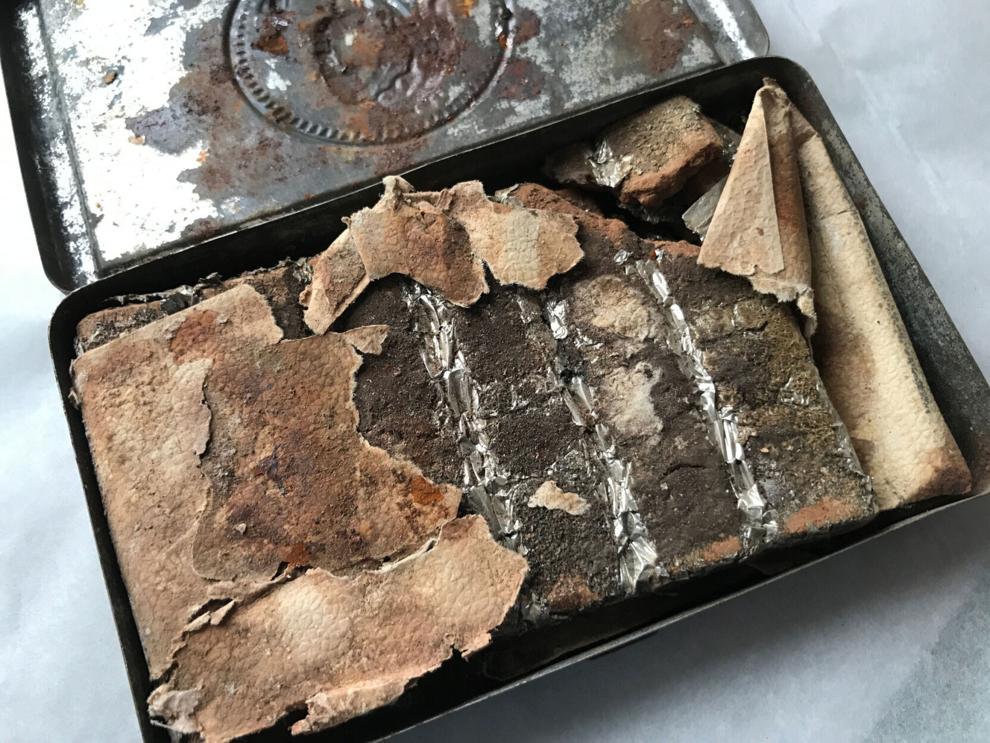 The bar and helmet belonged to the 8th Baronet Henry Edward Paston-Bedingfeld, who fought in the war, said the National Trust in a press release this week.
Staff and members of Paston-Bedingfeld's family found the tin of chocolate in the attic of the conservation charity's Oxburgh Hall among the possessions of his daughter, Frances Greathead, who died last year aged 100.
She was "instrumental" in rescuing the moated 539-year-old building from being sold at auction in 1951 before donating it to the National Trust along with her mother Sybil and cousin Violet.
"It's fully intact but deteriorated a bit now. You can still see a brownish color, but it's not very appetizing for Easter," the property's curator, Lynsey Coombs, told CNN Thursday.
"He may have wanted to keep it as a memento from the Queen or just forgot about it... Or he may have just not liked chocolate," she added.
Coombs said Cadbury, Fry and Rowntree initially refused to brand the chocolate because they were pacifist Quakers who opposed the war in South Africa.
Eventually they caved to Queen Victoria's request and produced 100,000 tins, many of which the soldiers preserved, she added.
The tins, inscribed with messages from the monarch who ruled between 1837 and 1901, each held half a pound of chocolate, said the National Trust.
The British Empire and independent Boer states fought two wars in South Africa, the second of which is commonly known as the Boer War, according to the National Archives. It lasted from 1899 to 1902 and famous fighters include former British Prime Minister Winston Churchill and Sherlock Holmes author Arthur Conan Doyle.
Founded in 1895, the National Trust looks after more than 500 historic sites spanning 248,000 hectares. The chocolate and helmet have not been put on display yet, but the charity plans to do so in the future.
For now, curators have wrapped the chocolate in acid-free tissue and stored it in a space with a stable temperature and humidity so that it might last another 100 years, said Coombs.