On June 25, 1983, 4-year-old Nyleen Kay Marshall went missing while on a picnic with her family near her hometown of Clancy, south of Helena. Several of the children Nyleen was playing with at the time claimed that they saw a man in a jogging suit nearby around the time Nyleen disappeared.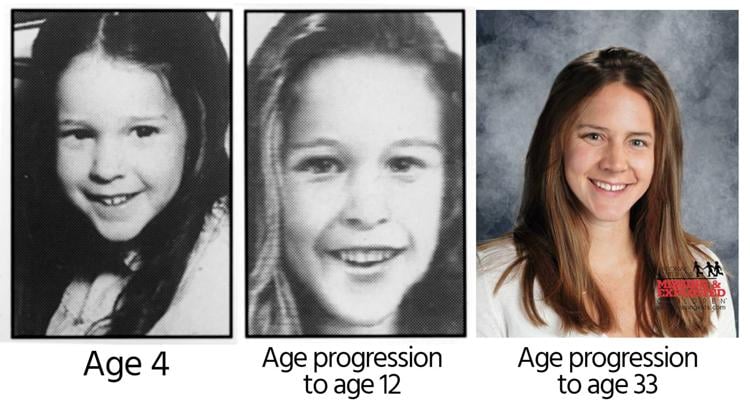 Nyleen's parents received three letters, beginning six months after her disappearance, from someone claiming to be their daughter's abductor.
Three years later, a typewritten letter postmarked in Madison, Wisconsin, was mailed to investigators. The author of the letter claimed that he had been raising Nyleen under her middle name, Kay, and had taken her with him on his frequent travels. A person believed to be the letter writer also called missing children networks to talk about the case, and made suggestions of activities that law enforcement officials described as probable sexual abuse. Like the letters, the calls originated from Wisconsin.
Amazingly, a tip from a viewer who saw the November 1990 episode of "Unsolved Mysteries" and thought one of his classmates was Nyleen Marshall led to another missing child being found. Monica Bonilla, who was abducted by her noncustodial father, Guillermo, was returned to her mother after being missing for nearly eight years.
Nyleen Marshall has never been found. Her mother was murdered in Mexico in 1995. Several age progression illustrations have been made using photographs of Nyleen, but no one has ever come forward with her whereabouts.